Driving Sales & Transactions by 6%
Taco John's
It's not rocket science – tacos are delicious, and they're fun. So what's the best way to promote five unique menu items over a very tight five-month time period? Brand it the Summer of Tacos.
L&S and Taco John's partnered up to launch the Summer of Tacos in a big way, targeting Millennials with grassroots, digital and traditional tactics to spur anticipation and trial.
Awards
ADDY Award: Gold, Integrated Campaign
The campaign kicked off with two weeks of online buzz building
We sent teaser boxes to social media influencers and TJ® super fans to tease the summer of tacos, along with a countdown landing page to the promotion kick-off. These events led up to an exclusive launch party in Lincoln, NE, with live music and more.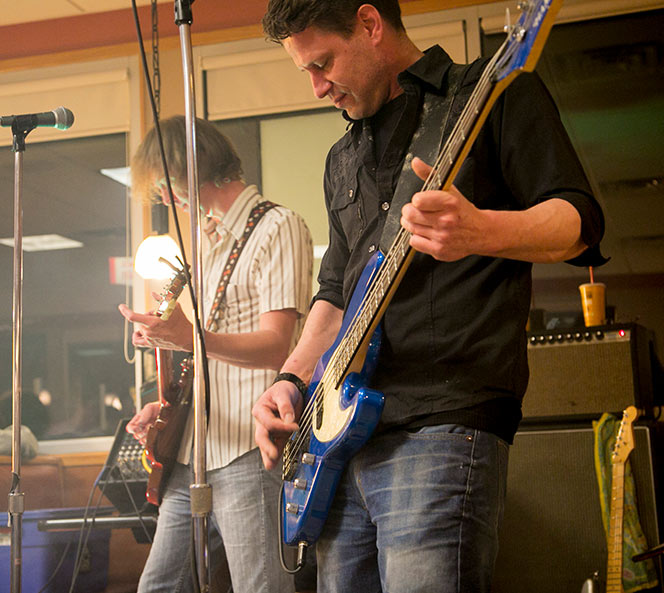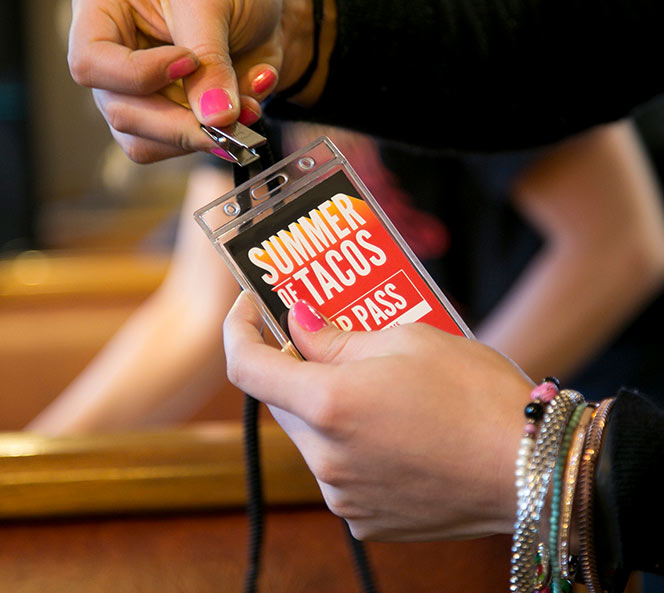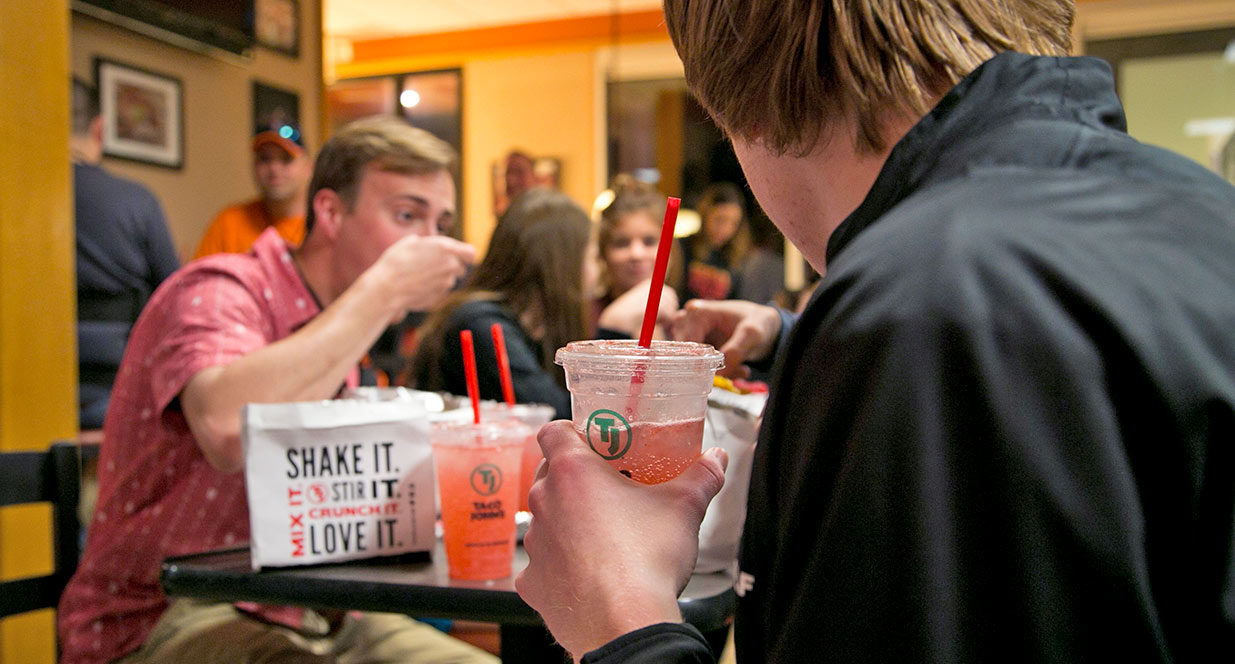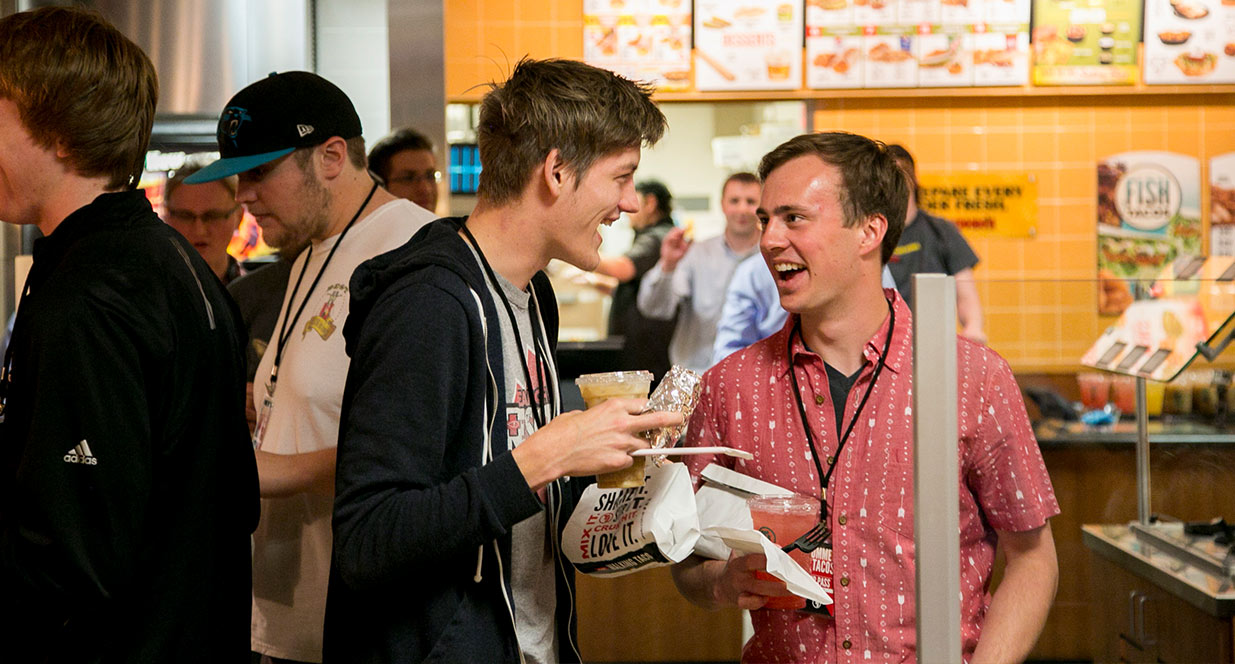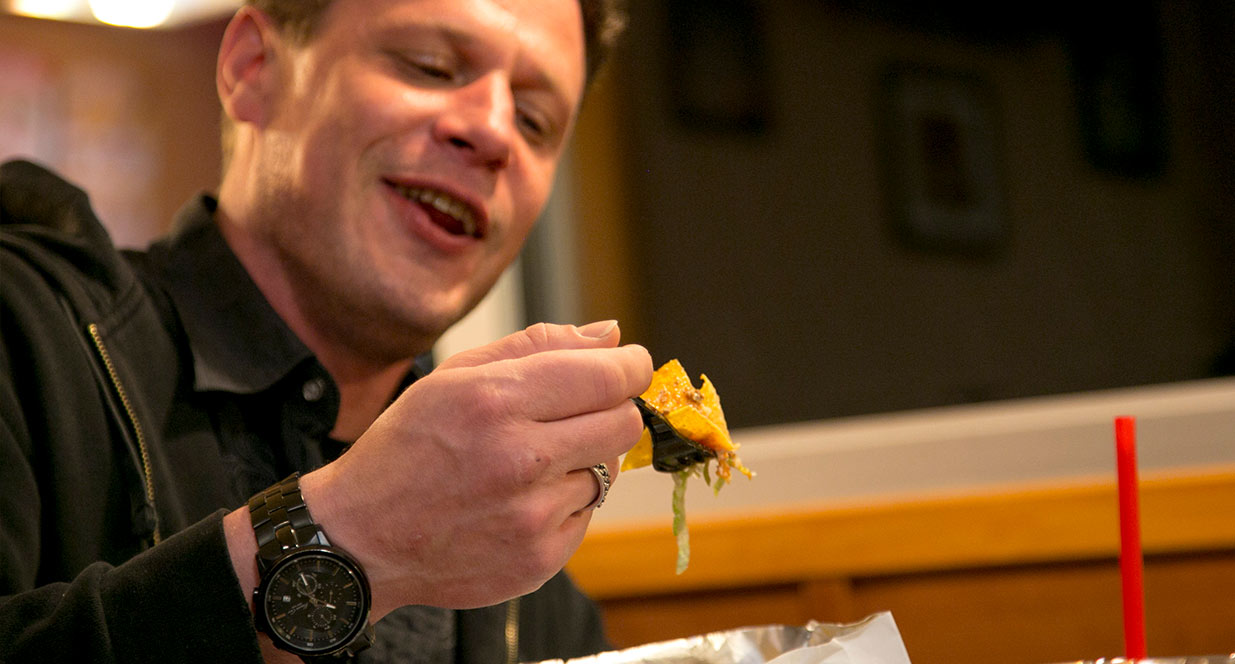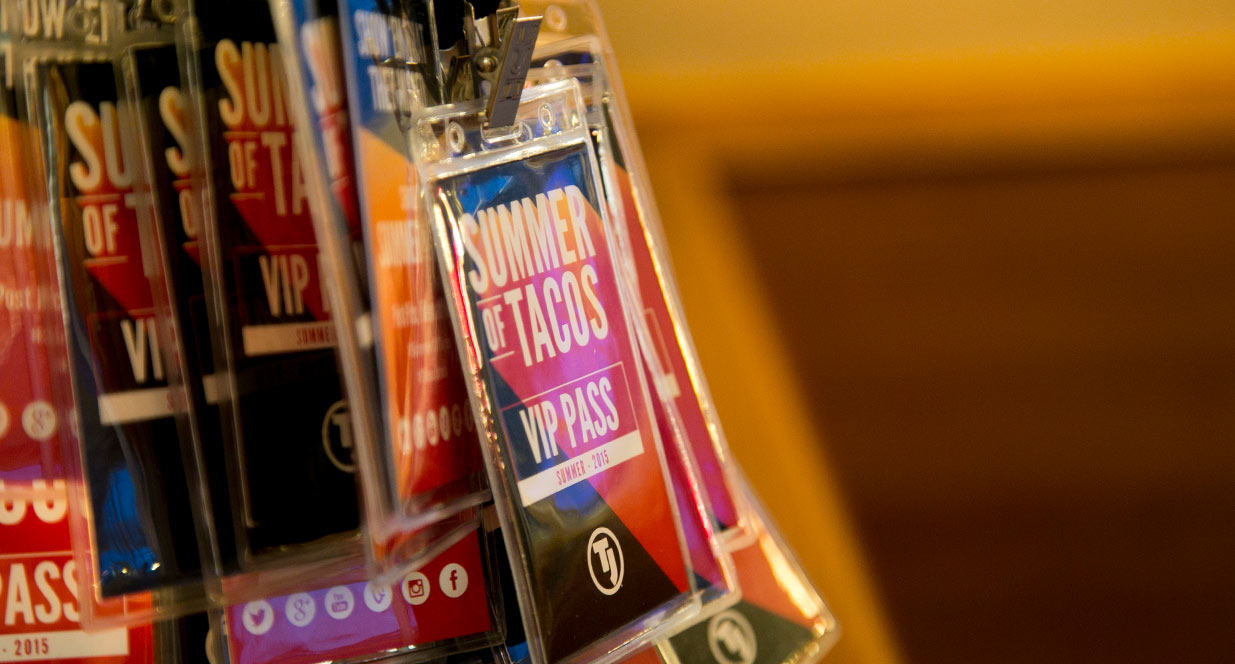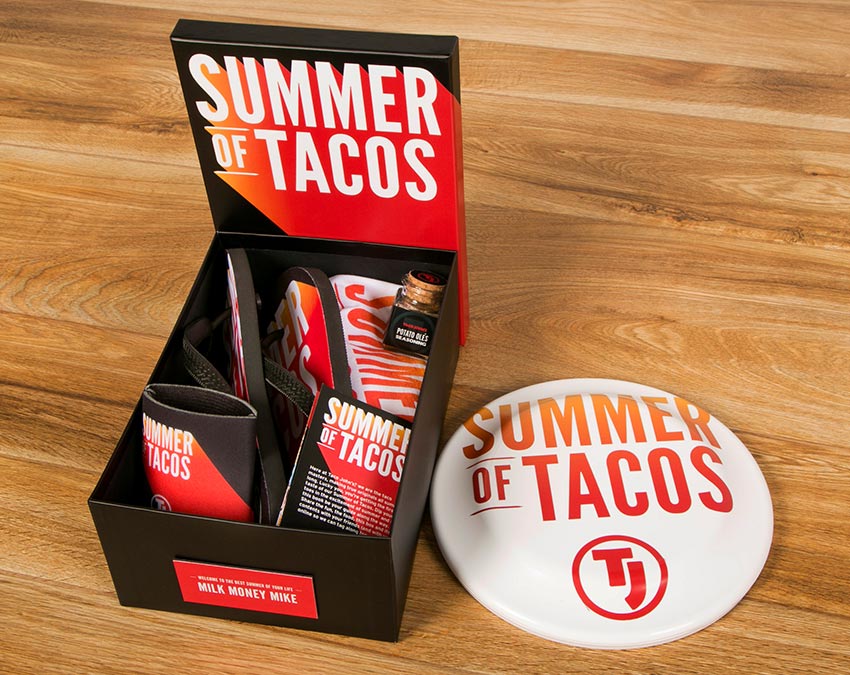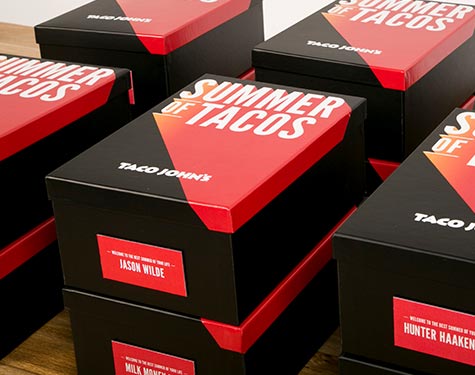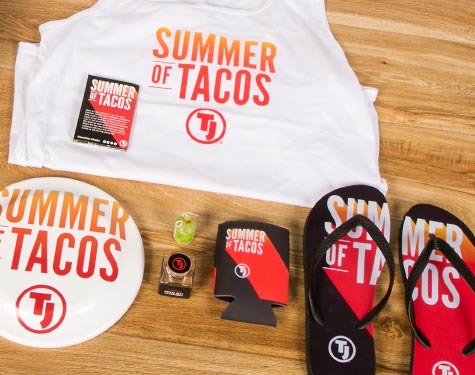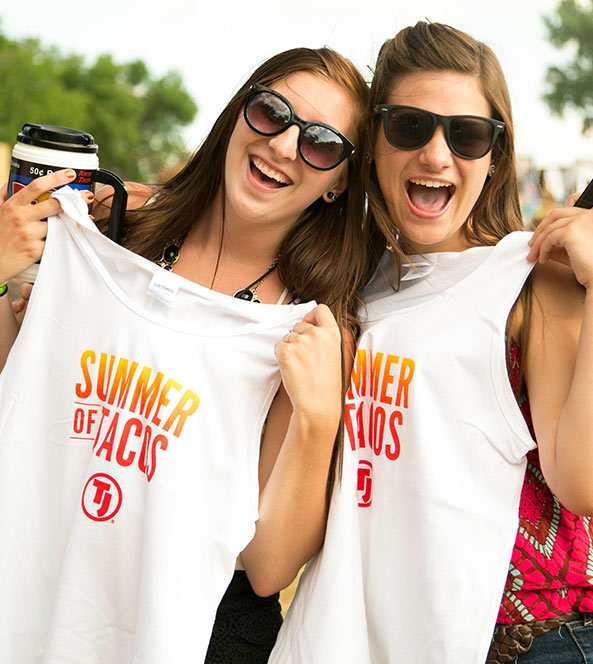 Menu items were released each month including Street Tacos, Walking Tacos and new summer drink flavors. And each month, we hit up a new street team event including the 80/35 Music Festival in Des Moines, IA, and Country Jam in Eau Claire, WI. Fans got free Taco John's swag and a chance to win free food all summer long.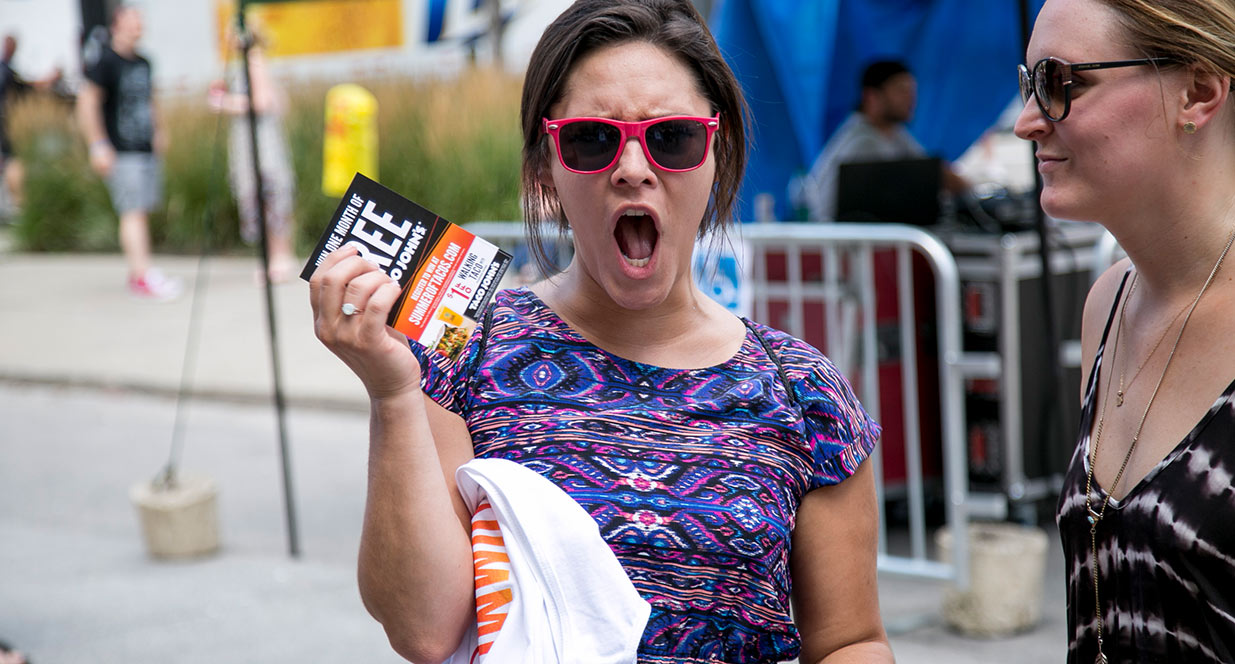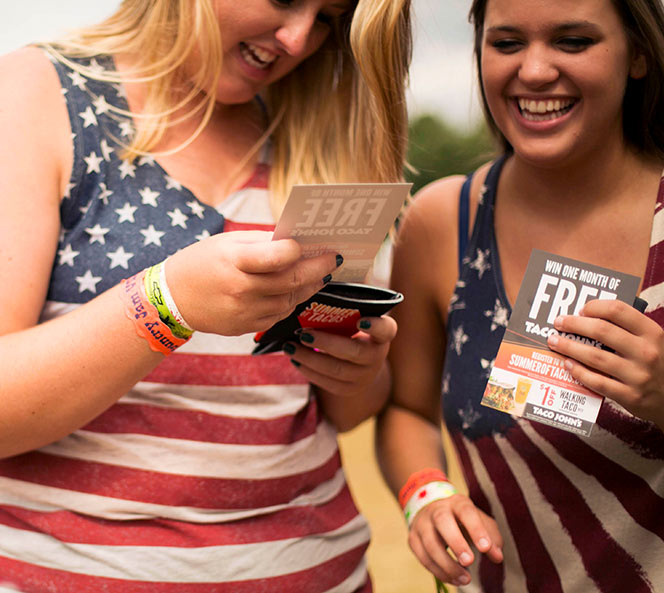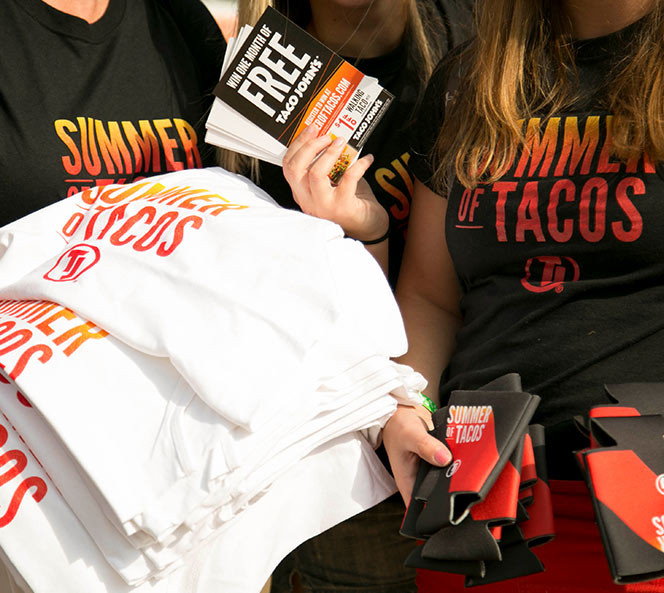 When the campaign kicked off on national media, we altered our approach for a Millennial mindset, using targeted online radio, pre-roll, mobile and social ads. A landing page counted down to the launch of each new menu item throughout the summer.
When the sun set on the Summer of Tacos, Taco John's success with Millennials was just heating up.
Throughout the campaign we collected 28,000 new database members in only four months. And we almost tripled our following on Instagram, a platform where 75% of users are ages 15 to 35.
Sales increased 6% year-over-year during the Summer of Tacos.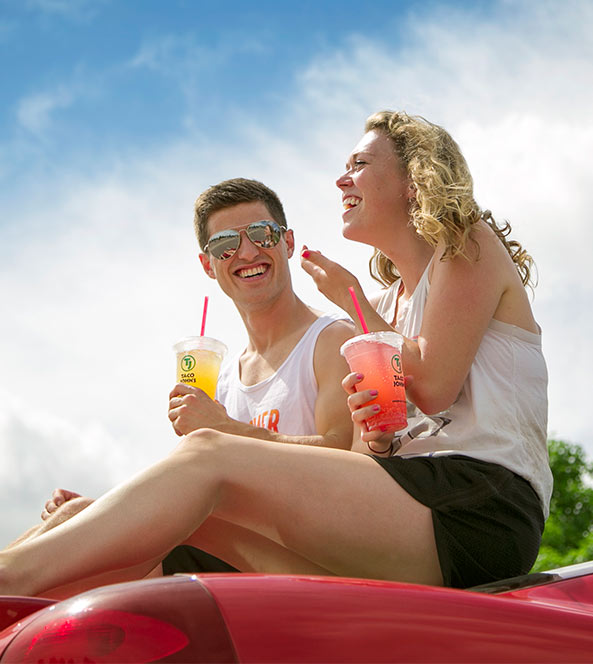 With more than 25,000,000 media impressions, the campaign also meant a summer of hot sales. TJ's sales increased 6% year-over-year, with some weeks seeing almost 12% increases, and transactions rose 7%.
It was one of Taco John's most successful summers ever…and one that our target audience will never forget.