Brand New Perspective On Our Brand Promise
We've done it! Well…almost.
Our time at college taught us how to stay up all night cramming for tests, work as a group for an assignment due yesterday and make friends until the sun comes up. Literally. The hard work paid off and earned us a spot on the L&S team. We somehow managed to clean up a bit, find some clothes that aren't wrinkled and smooth talk our way into getting an internship. Now it's time to work diligently to show the team that they made the right decision. Stepping into a new environment with new expectations, we knew there were big shoes to fill in order to prove our abilities in the workplace. We went the extra mile in the classroom, but how can we carry that over to L&S?
Two words: Outthink. Outdo.
What does that mean, you ask? Your favorite intern duo is here to explain.
Outthink is defined by Merriam-Webster.com as, "Surpass in thinking; to go beyond or transcend by thinking."
Outdo is defined as, "To go beyond in action or performance."
Both of these words carry different meanings yet harness the same connotation: to go above and beyond. In both thinking and performance, going above and beyond is a craft that always carries room for improvement. Once we established the meaning of L&S' brand promise, it was time to manifest it. Here's what we learned: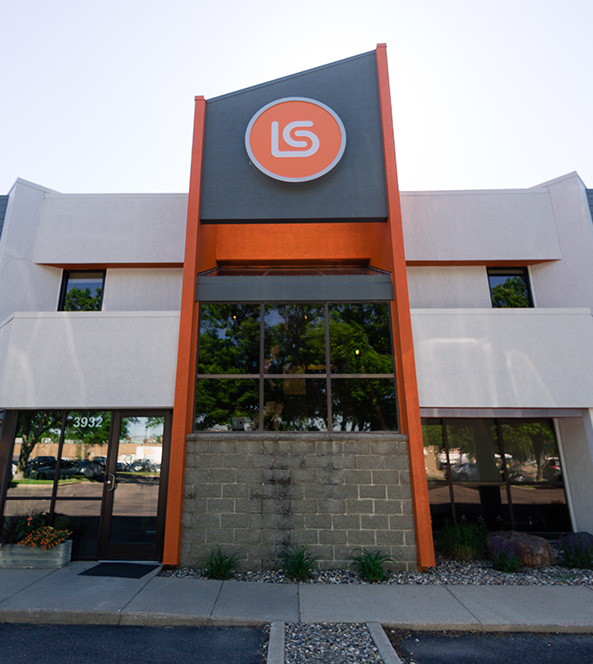 BE ON TIME & READY TO WORK HARD.
To play a role on the team, you always have to be ready to perform. This means showing up every day on time, dressed to impress and ready to rock and roll. Opportunities are always right around the corner; it would be a shame to miss the chance because you pressed "SNOOZE" 16 times.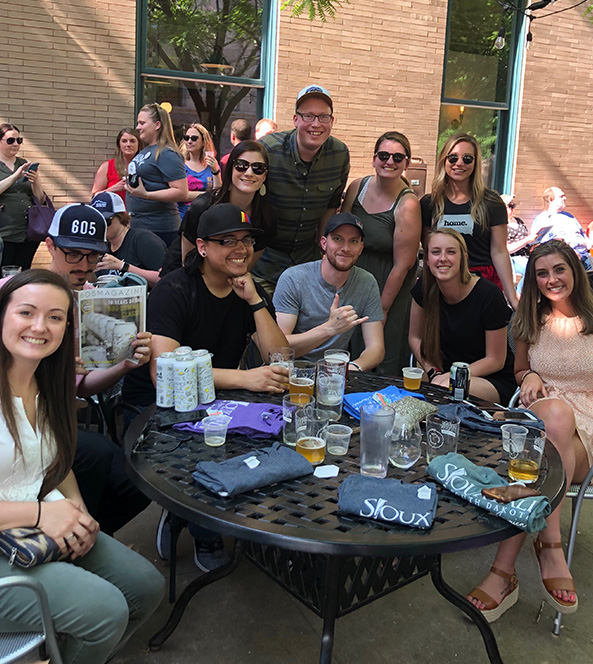 GET TO KNOW YOUR TEAM.
Building relationships with coworkers is important. Developing these bonds right off the bat is even more crucial. These relationships will wield advice, tactics and a shoulder to lean on when work becomes overbearing. Having others to push you to outthink and outdo is one of the greatest benefits of starting friendships around the office. Oh, and having couple drinking buddies after a long day doesn't hurt either.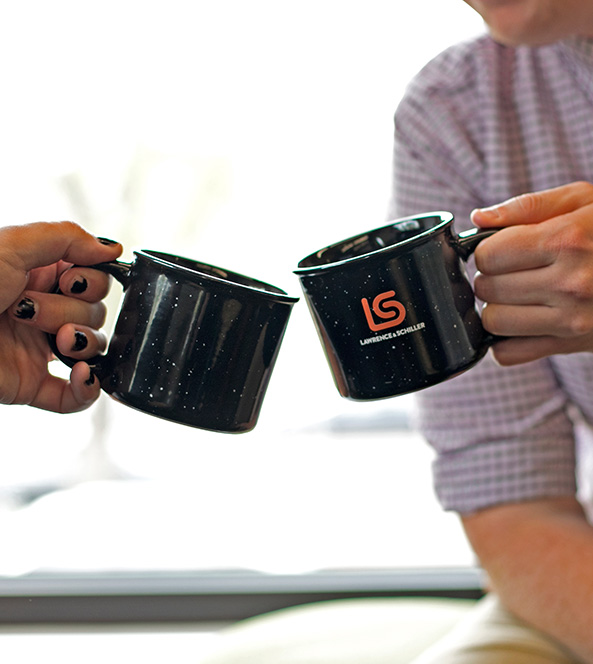 MAKE SURE THE COFFEE POT IS FULL. ALWAYS.
This one is a gimme. Around here, we drink a lot of coffee. Seriously, a lot. And the only thing worse than picking up an empty pot is being the person who didn't refill the empty pot. So for everyone's sake, make sure there is always a fresh batch of diesel brewing (and the backup pot is locked and loaded, too).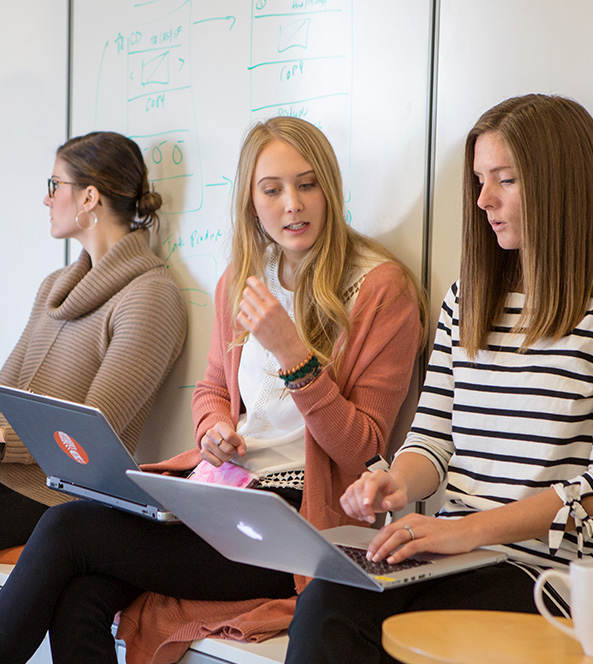 ASK, ASK AND ASK AGAIN…THEN ASK SOME MORE.
"He who asks a question is a fool for a minute; he who does not remains a fool forever" – Chinese Proverb.
Whether you're fresh to the agency or a seasoned vet, never leave a meeting with an unanswered question. To be on the ball for every project and campaign, you have to clarify your questions and concerns with the team when you're given the chance.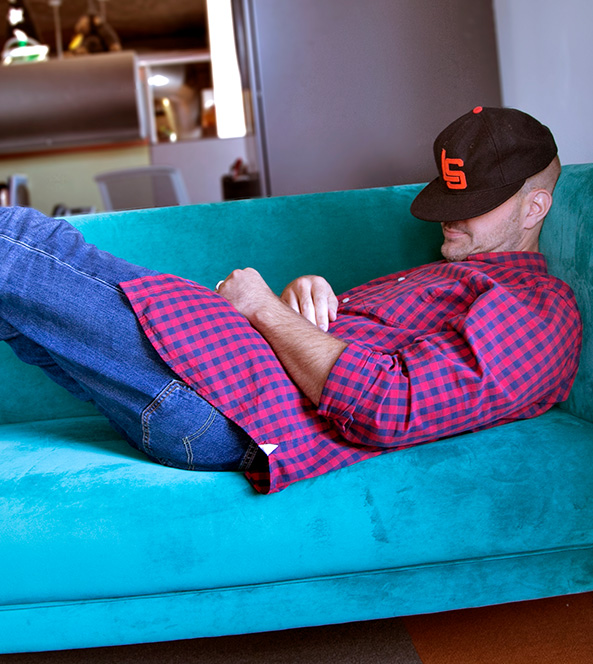 THINK YOU'RE FINISHED? THINK AGAIN.
Completing a project is such a fulfilling feeling. You can finally put your feet up and enjoy the fruits of your labor…for about two seconds. Always look for more tasks to work on and more opportunities to learn from. If you've magically completed your to-do list, ask to help others. Many hands make light work.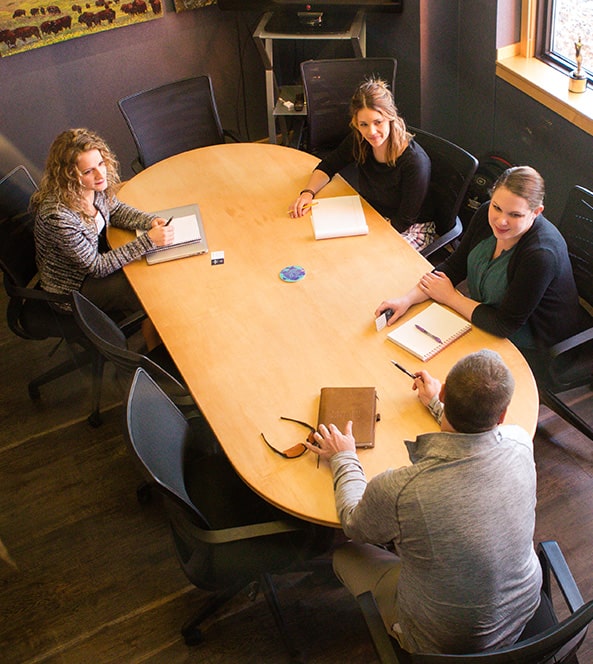 BE THE BEST PART OF YOUR CLIENTS' DAY.
At the end of the day, we outthink and outdo to serve our clients and help them achieve their strategic goals. Having a positive attitude and the willingness to try and try again will let your clients know you're truly on their team rallying for them. Because when our clients win, we win.
We don't just say we outthink and outdo, we live it out every single day for each project we work on. This mentality is not for everyone, but if you learn how to grow accustomed to the outthink and outdo lifestyle, you will be just fine in the real world. Now go refill the coffee pot – there's work to do.
more blogs you might like