building brands poised for growth
Most agencies talk the talk. At L&S, we walk the walk. Every day we strive to outthink and outdo, creating advertising and marketing strategies that are a little unexpected and a lot effective.
We're constantly adapting to embrace new innovations and trends in marketing. But one thing will never change: our dedication to helping clients tell their story in a way that's insightful, meaningful and effective. From branding and design to media strategy, consumer research and digital marketing, we go all out to see your brand succeed.
Clients we've worked with.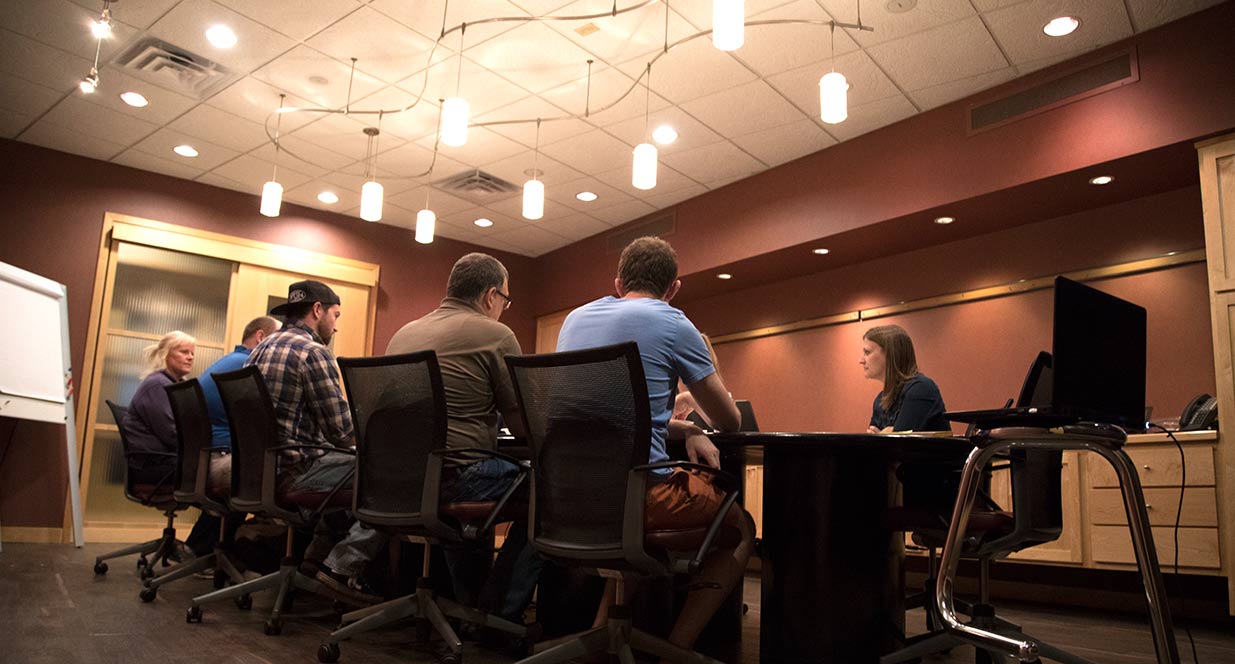 Insights & Strategy

MARKETING BASED ON MEANING

If your marketing plan doesn't start with an insight about your target audience, you should plan on something else. At L&S, each campaign starts with finding the "why" - AKA tapping into the emotions, motivations and perceptions of your target audience to uncover an insight that will drive strategy. Our team is skilled at taking data, findings and facts and translating them into meaningful, untapped insights that your brand can take advantage of.

MARKETING STRATEGY & ANALYSIS

In addition to asking questions that tap into consumer insights, L&S can help shape your marketing strategy from the ground up with thorough analysis. We're talking about undiscovered business opportunities, competitor advantages, new market analysis and more. It's account strategy that matters.

CONSUMER RESEARCH

You can't outthink and outdo without getting out there to talk to customers. Our consumer insights team uses qualitative and quantitative research methods including data mining and data science, field intercepts, surveys, focus groups, customer segmentation, message testing, usability testing and more.
Concept & Content

BRANDING & POSITIONING

Our award-winning creative team is bigger than most agencies in the region. We strive to tell better stories, helping our clients stand out with branding, positioning and unique campaign themes. We'll work with you to carve out brand attributes, differentiators and values, then craft those messages into compelling creative strategies. It's about more than taglines, slogans and product names - it's about brand storytelling.

COPY & COMMUNICATION SPECIALISTS

At L&S, we strive to be simplifiers. That means communicating in a way that's clear, concise and memorable across all channels. From video, radio and website content to social media, email and more, our team of writers specializes in developing truly cross-channel content optimized for each platform and user experience.

CONTENT CREATION

Around here, our copy has a job to do. Our team is certified in inbound marketing, email marketing and more to create compelling content marketing strategies. In addition, we blend creativity with data and analytics for performance-based search engine optimization (SEO) content, web copy and more than performs.
Design

SPEAK WITHOUT SAYING ANYTHING

Great design speaks for itself, making consumers feel something without saying anything at all. Our team specializes in cross-channel design for all media, from online and interactive creative to experiential design, print, outdoor and more. Our multimedia campaigns have won awards and been recognized nationally for excellence in typography, illustration, photography and more.

BRANDING & LOGO DESIGN

You are more than your logo. But that doesn't make a killer mark any less important. The L&S team has decades of experience in logo design, giving brands the polished, professional look they need to stand out. Pair that with brand standards and graphics packages, and you have a comprehensive brand that connects.

DATA VISUALIZATION & MULTIMEDIA CONTENT

In today's competitive environment, it's important that data and design work together. In addition to high concept branding efforts, the L&S design team has deep bench strength in data visualization, creating infographics, white papers, social content, snackable video and motion graphics that help the science behind your brand tell a story.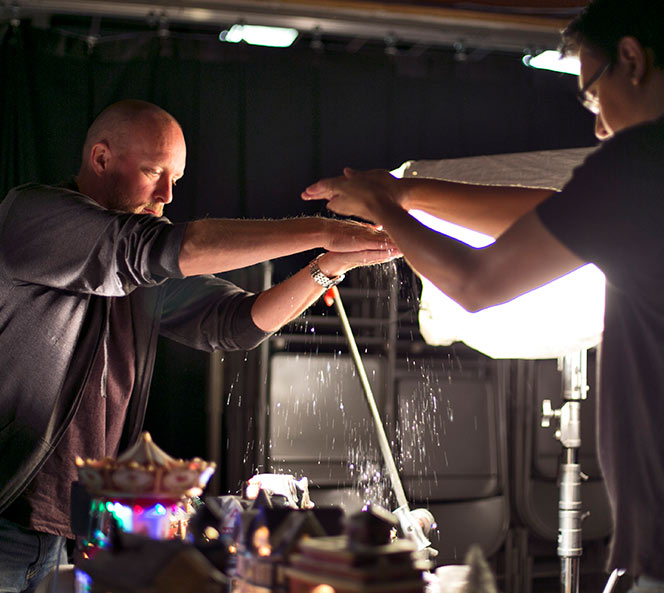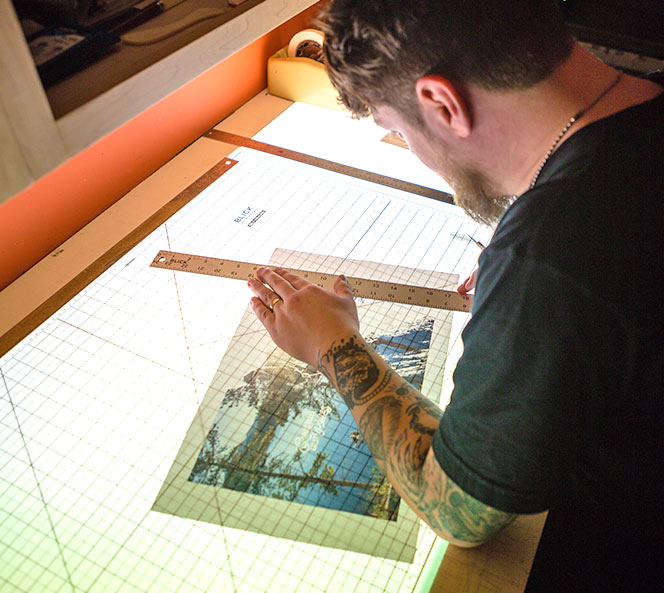 Media

OUTTHINKING WITH TARGETED STRATEGIES

Smart media strategies aren't just about impressions - they're about actions. Our media strategists pinpoint target audiences based on media habits, behaviors and more to reach with dynamic placement strategies. Custom creative, geofenced placement and more make sure we connect with consumers at the right stage of the purchase funnel to drive marketing ROI.

DATA-DRIVEN PLACEMENT

L&S invests in technology with the best placement and data partners to plan and buy media including eMarketer, GfK MRI and more. In addition, we have dedicated digital marketing partners through Facebook, Spotify and more, and we're always connecting with new partners to give our clients the latest options in targeting and trends. Every member of our media team is Google AdWords certified, and the entire consumer insights team is Google Analytics certified.

ANALYSIS & OPTIMIZATION

Our media mantra is to outperform, always directing our strategies toward the maximum ROI and impact for clients. We report on every campaign in real time using L&S Business Intelligence. In addition, dedicated media analysts work alongside our digital and media teams to optimizes placement and strategy, driving KPIs and conversions for business success.
Digital Marketing

STRATEGIES THAT DRIVE SUCCESS

L&S is a Google Premier Partner. What does that mean? Our team is certified in creating digital strategies that reach the right audiences and drive conversions. With sophisticated targeting, location attribution, retargeting and more, we use laser-focused methods to find the right consumers through digital video, display, search engine marketing (SEM) and more.

CONTENT & SOCIAL MEDIA MARKETING

Bridging organic and paid strategies, our team can help your brand optimize social media to drive engagements and brand value. Our experience ranges from providing comprehensive social strategies to developing lead generation campaigns and influencer marketing networks. And our inbound marketing certified content strategists back it all up with snackable content, podcasts, blogs and more that connect.

MARKETING AUTOMATION FOR THE WIN

Digital marketing should make your life easier. Enter marketing automation. Using a variety of partners, platforms and strategies, our marketing technologists can help you design the ultimate martech stack for optimized and seamless messaging that ties your online goals together. We're also experienced in email marketing, mobile messaging and customer relationship management (CRM) programs that drive loyalty using geo-targeted offers, rewards and more.
Web Design & Development

USER EXPERIENCE IS KEY

All L&S web projects are rooted in user experience - AKA the flow, goals and design best suited for specific audiences coming to your site. With a thorough discovery process, we examine target audiences and pull research to create analytics-based recommendations that will drive the strategy, design and functionality of your site.

SEO, CONTENT STRATEGY & DESIGN

What good is your website if no one can find it? After all, 99% of online experiences begin with a search engine. L&S content strategists are experienced in keyword research and search engine optimization (SEO) practices to implement into your overall site's content strategy. Combined with responsive web design that's focused on user experience, you'll see optimized traffic and conversions.

DEVELOPMENT, TESTING & ANALYSIS

In addition to in-house programming, L&S partners with top developers to create custom sites and functionality. Because of this, we have experience with a variety of programming languages and CMS options. After extensive QA , testing and launch procedures, you'll be set up with training on your CMS, our trouble ticket system and Google Analytics. But it doesn't stop there. After all, a website needs to live and breathe just like any extension of your brand. So L&S supplies ongoing analytics reports to drive site traffic and optimizations.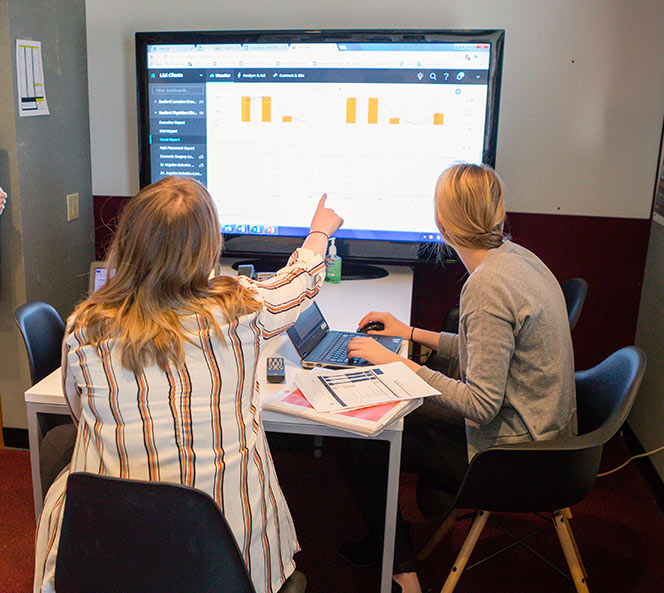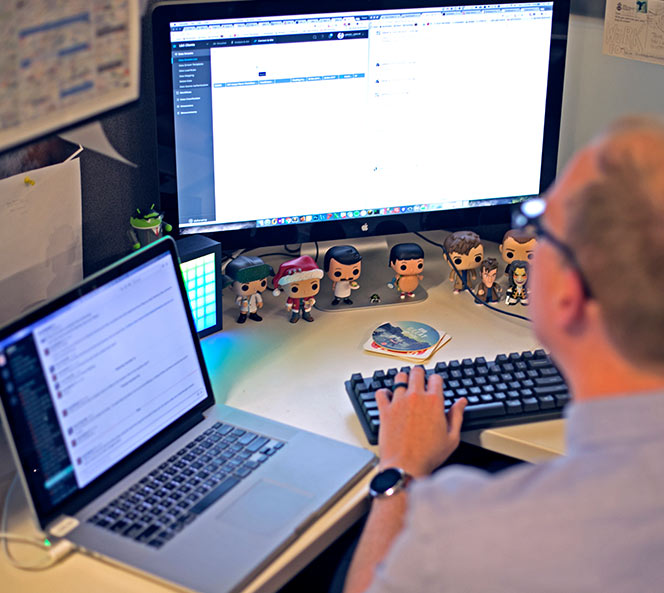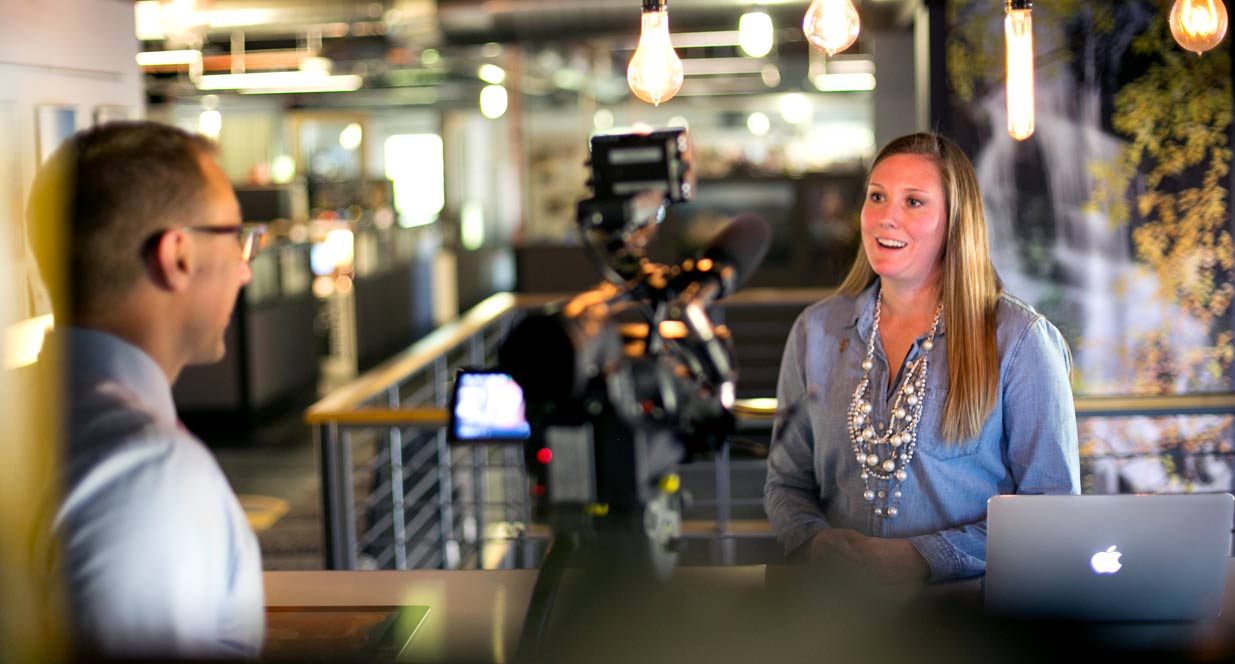 Public Relations

MAKING IN-ROADS WITH OUTREACH

Every great idea should be backed by an equally great public relations plan. L&S works to develop PR messaging around marketing initiatives, product launches, strategic plans and more for earned coverage. We've concepted and coordinated everything from press tours, events and product releases to PR-specific marketing plans with a disruptive, grassroots focus.

GUERILLA & NON-TRADITIONAL MARKETING

Unexpected tactics lead to unmatched results. So when we outthink and outdo, we mean it. L&S has launched buzz-generating, guerilla marketing tactics including lead-generating contests, preview parties, street teams, mobile experience units and other non-traditional tactics to blitz PR target markets and audiences.

CRISIS COMMUNICATIONS

Sometimes companies are their own worst enemy when it comes to communication. And with a focus on external sales and results, who can blame you? That's why L&S helps develop internal and external communications plans to unite staff and clearly define goals, strategies and expectations. We also craft expert crisis communications plans to ensure your brand is ready to respond in any situation.
Marketing Analytics

TIE MARKETING TO ROI

We value improving our clients' bottom lines so much, we devoted a whole discipline to it. Our Marketing Analytics team helps translate marketing spend into business results. We'll help you set, track and maximize business KPIs, using data and attribution to drive sales, revenue, leads, cost per acquisition, traffic and other metrics.

BUSINESS IMPACT YOU CAN SEE

Marketing Analytics is all about performance. We use data to create business-centric marketing strategies tied to customer journeys to track ROI and monitor it 24/7. Clients can see performance at a glance with a custom dashboard, with marketing spend tied to tangible business benchmarks. Plus, the L&S team is watching just as closely, performing campaign optimizations in real-time to maximize efforts.

PREDICTIVE ANALYTICS & FORECASTING

While we can't predict the future, we're getting close. Using multiple data points, attribution and modeling, our team can develop predictive analytics and forecasting methods to help with product launches, new market strategies and more.
Video Production

STANDOUT STORYTELLING

Nothing tells a story like video. And today, there are more ways than ever to use it as part of a smart, integrated marketing strategy. Our video team specializes in cross-channel brand storytelling, creating everything from TV spots and documentary films to snackable, digital video content that wins customers and wins awards.

CONTENT STUDIO

In addition to larger scale shoots, the L&S content studio creates short-form content for digital video, social media and more. Everything is shot to concept, combining motion graphics and animation with new techniques like live video, 360 video and drone footage to quickly create content for any medium.

A NATIONAL TALENT NETWORK

Great work doesn't happen in siloes. Alongside our own in-house production capabilities, L&S partners with production houses, directors, talent shops, music producers and content studios around the country to tell brand stories better than anyone.