At long last, Scottie's back! It's been an insane couple of months. How insane, you ask? Let's put it this way, I initially intended on finishing this blog by October 10th. In the time between October 10th and when I ACTUALLY finished this blog, we got a new Supreme Court Justice, celebrated Halloween, had an election, celebrated Thanksgiving, California started on fire, and they did surgery on a grape. Time flies, huh? I swear it won't take that long again.
But without further ado, here are my five things.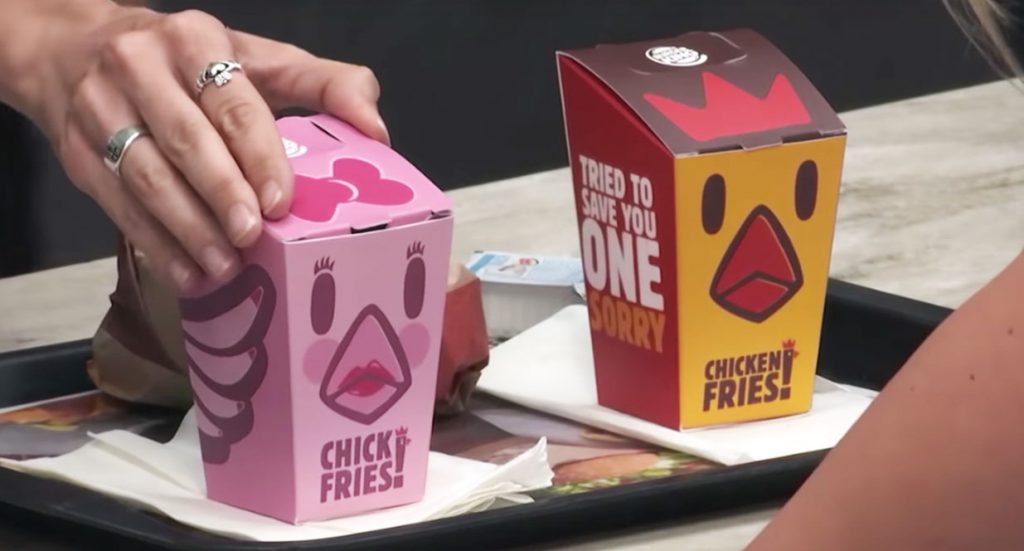 BURGER KING STUNTS
You know what they say, "Another day, another time Scottie won't shut up about fast food advertising." Hold up – hear me out. This one's a little different.
While most major chains are seemingly playing the "Is This Absurdly Funny or a Cry for Help?" game. Fast food's meat monarch is using their platform to bring major social issues to light, and they're doing it the only way they know how – through burgers.
For more than a year now, Burger King has sporadically come out with hidden-camera/testimonial-style commercials where they find unique ways to liken their food and service to important social issues. Some of these spots are fun, like when they tried to charge women more money for pink packaging, highlighting the absurdity of the pink tax, or when they slowed down their service to make customers more aware of the necessity of net neutrality. Others are timely, such as when they made people eat blank Whoppers to show the importance of voting. Then there's the one about bullying that makes you feel feelings you didn't know a burger place could make you feel. It's emotional and well worth your time.
I know we, as advertisers, need to appeal to as many potential customers as possible, but that doesn't mean we can't take a stand for what we believe in. You should all know by now that I absolutely love how weird fast food advertising is, but I also love that a chain can set itself apart from the rest by being genuine.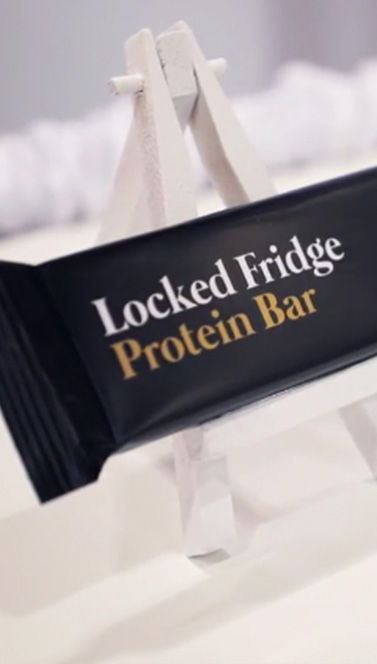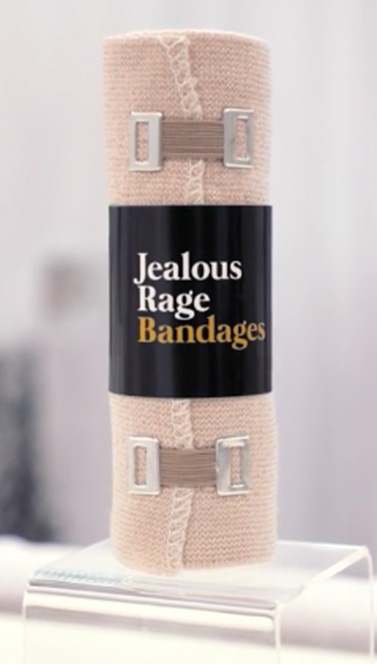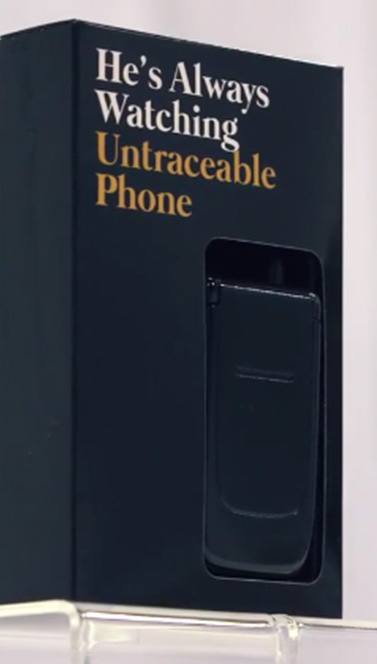 INTERVAL HOUSE'S BRIDAL SHOW EXHIBIT
This next entry takes on a more somber note, but I think it's very important.
Interval House (IH) is a domestic violence charity. Their goal is to end domestic violence and assist any woman, man, and child who has ever been affected by it. In early September, IH took their message to the last place people expected to hear about domestic abuse, a bridal show exhibit.
To many, a wedding is supposed to represent a celebratory kickoff to a couple's proverbial "happily ever after," but sadly, that's not always the case. And IH brought this harsh truth to light with the creation of the "Broken Bride Registry."
The exhibit featured an assortment of fictionalized products, like "Jealous Rage Bandages," "Don't Talk Back Arm Slings," "Locked Fridge Protein Bars," and more. Exhibit-goers were given scanning guns – like what you'd receive to mark items for your wedding registry – but instead of scanning potential gifts for their upcoming nuptials, they scanned real-life stories and videos of domestic abuse.
I'm going to be brutally honest with you here. Aside from the initial horror and heartbreak of these real-life stories, another question immediately came to mind. "Why would anyone dampen such a happy occasion with such harsh realities?" (Listen, I'm not proud that I asked it. I'm just telling you it came to my mind right away.)
Well, they created this exhibit for two specific reasons:
To get prospective brides to add IH to their wedding registries for charitable donations.
Like it or not, abuse can be a very real thing in marriages. This is a conversation that future brides NEED to have.
Listen, I'm not trying to bum anyone out with this entry, it's just been ingrained in my head ever since I saw it. Interval House is an amazing organization and I believe women and men need to know more about their mission.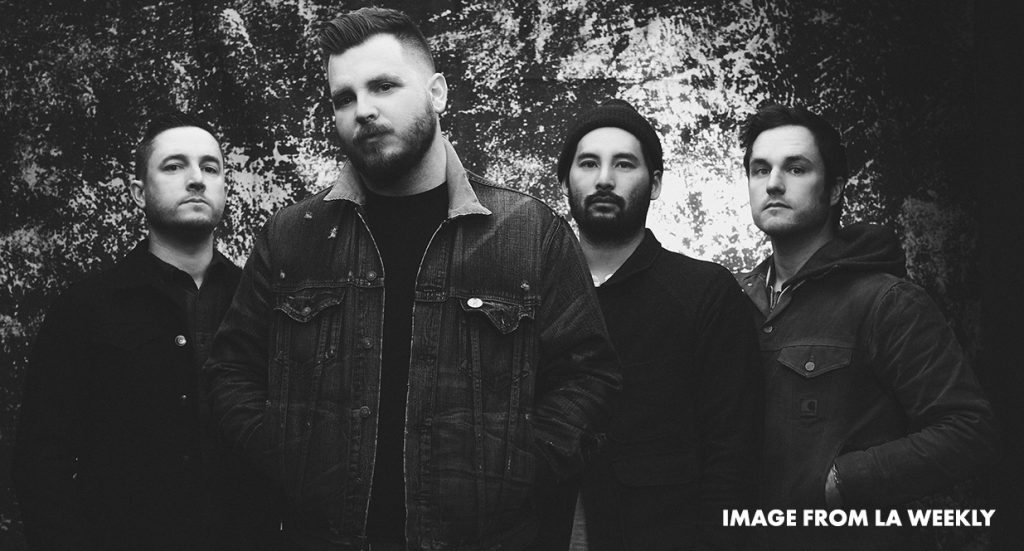 THRICE
Like everyone else in high school and college, my musical tastes went through an interesting progression. First, I liked faster, angrier and screamy-er bands; then it was slower and heavier; and after that, acoustic and folksier. As of today, I claim to listen to just about everything. I'm a man of the world if you will (but I honestly just listen to Dolly Parton while I'm standing alone in my kitchen). But throughout this entire journey of music discovery, one band remained my favorite – and that band is Buckcherry… Seriously, read the title. It's Thrice. My favorite band is Thrice.
For any of you familiar with Thrice, chances are, you discovered them in the early 2000s. They were often lumped with the seemingly endless sea of swoopy-haired bands singing and screaming themselves into mediocrity. And while most people wrote them off as such, something about them clicked with me. They were the band I needed at that time, and they continued to be that band throughout all of my changing musical phases. From fast and heavy to slow and accessible, they evolved with my tastes (though I'm still waiting on their "Dolly Parton" record).
This band inspires me because they constantly grow. They refuse to be lumped into a specific genre and wrote the music they wanted. If their record label didn't like it, they just left. Everything they do comes from the heart, both musically and lyrically. They refuse to be the same band from album to album, let alone their first album to their last (See for yourself. I made a playlist with one song from each album). Thrice makes me want to keep growing and never settle.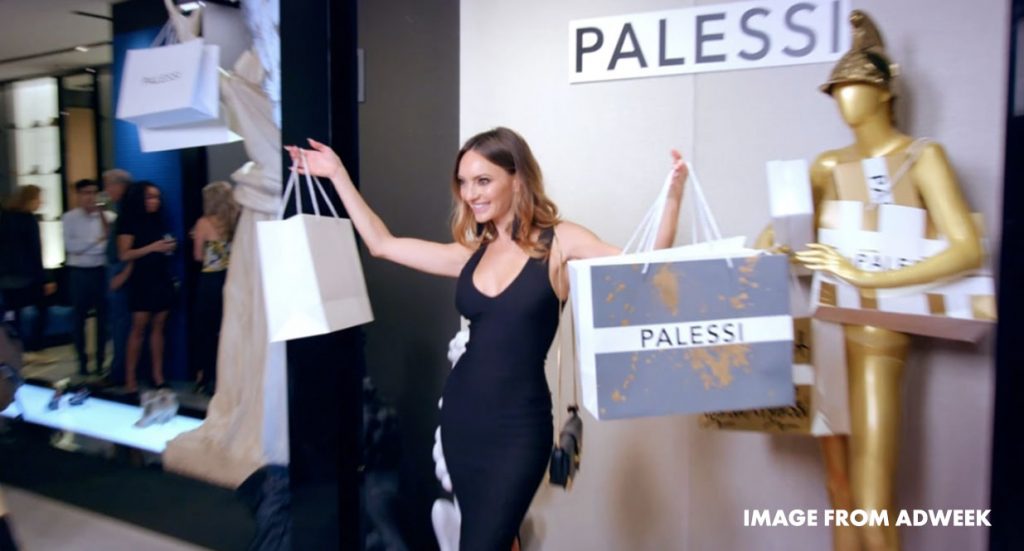 PAYLESS SHOESOURCE'S PALESSI STUNT
Listen, I'm a very frugal guy. I don't spend a lot of money on clothes (some of the shirts I still wear are from the early 2000s), and I often leave any bar that tries to charge me more than $5 for a can of domestic. My two biggest luxuries in life are video games and records, and even then, I pick each up for no more than $15 or $20 a pop (used sections, bay-bee!). I just don't understand the need to spend an extravagant amount of money when I really don't have to. And that's why Payless ShoeSource's Palessi stunt makes me so happy.
For most of my life, I just assumed Payless was a place where frustrated parents took their kids to throw shoeboxes on the floor and leave. I mean, I also figured it was a place to buy cheap shoes, but it was mainly the first thing. It was never "high class" or "fancy" it just…was.
For some reason, it's popular belief that if your shoes and other clothing are affordable, it also means they're somehow unfashionable. As a discount footwear chain, Payless understood this common perception and decided to do something about it. So, they took over a former Armani store, dressed it up all fancy, stocked it with their regularly-priced $20 to $40 footwear, and named it "Palessi."
Next, they invited social media influencers to the store and sold them the same shoes for hundreds of dollars. It was beautiful. Now, as much as I'd love to just leave the story at the part where self-important people bought cheap shoes at a 1000% markup, "Palessi" decided to do the "right" thing. They informed the influencers that they just spent upwards of $600 on the same discount shoes found at Payless (they also gave them their money back. Lame, right?).
I love this not only because I am VERY cheap, but also because I have a strong aversion toward the entire concept of social media influencers. I know, I know, as a person in the advertising industry, I should be open to all avenues of getting your brand's name out there, but I just can't drink that Kool-Aid. So, it was nice to watch them get some egg on their face.
I also really like this stunt because it worked. It showed the high-minded, fashion-forward types that Payless was more than the store with shoeboxes on the floor. It turns out, they also have some pretty nice-looking shoes (for cheap!).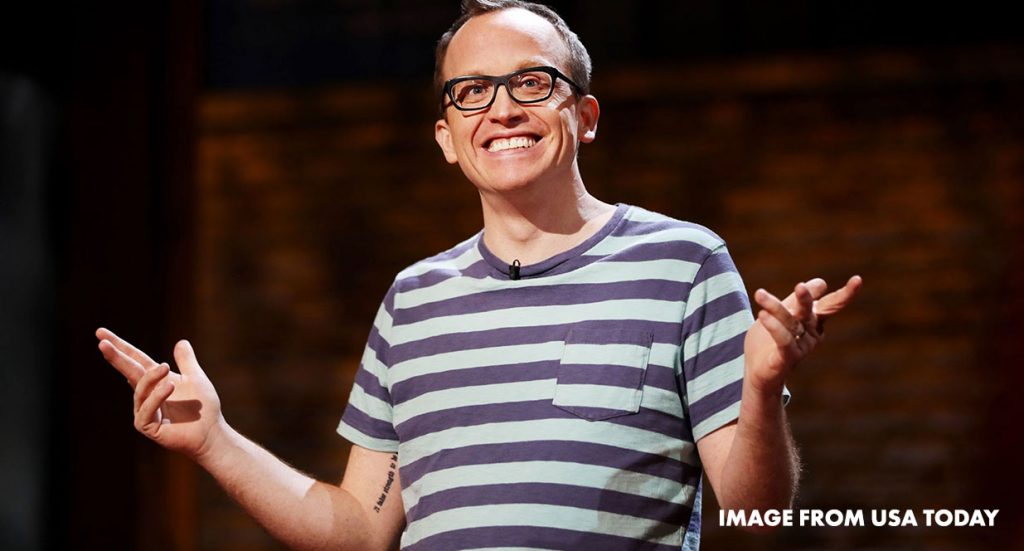 CHRIS GETHARD
Before I get started, I just need to say that Chris Gethard might just be a modern-day Mr. Rogers. Yes, I know that this is a lofty statement, but hear me out.
Gethard is a New York City-based comedian, actor, podcaster, (former) TV host and author. He's not a superstar by any means, but he's certainly one of those "Ooooohhhh THAT guy,"- type celebrities (you've probably seen him in a cameo on The Office, Parks and Rec or something). But just because you don't know who he is, doesn't mean you should sleep on what he's doing.
Everything Chris does has meaning and value. In his HBO special, Career Suicide, Chris opens up about his experiences with depression, alcoholism, mania and suicide to an intimate theater. Yes, the content is heavy, but he still manages to make it funny (Please watch it. The ending is one of the most impactful things I've seen in a stand-up special. I cried).
The Chris Gethard Show (his now-canceled TV show) was more of an all-inclusive party than it was a talk show. Most episodes found Chris in the middle of a sea of people talking to comedians, playing games like "What's in the Dumpster?" (Seriously, this episode is one of the most fun 43 minutes you'll ever spend. And don't spoil the ending by reading the comments, ya cheaters) and listening to stories and answering questions from audience members and callers. This is a very basic description of the show, but it's really hard to explain. You just need to see it for yourself.
Above anything else, I will say his Beautiful Stories From Anonymous People podcast is the closest to my heart. The show's premise is simple, "One phone call. One hour. No names. No holds barred." Every week, Gethard puts his phone number online and people to call in. Once Chris picks up, they talk about anything for one hour. This opens up the possibility for some of the most interesting and heartfelt stories I've ever heard. Some calls are funny, and some are heart-wrenching. Sometimes Chris is their best friend, and other times he's their therapist. You never know what you're going to hear, but each call is impactful in its own unique way. I cannot recommend this podcast enough.
Everything Chris does is meant to make his audience feel special. We're living in a time where we'd rather just isolate ourselves, but he helps us realize that we don't need to be alone. We ALL have insecurities, struggles, questions and amazing stories to tell. His special gives people hope, even when they're at their lowest. His show made everyone feel like they were a part of a community, and his podcast is there to remind you that everyone is beautiful and interesting (not just celebrities). This constant message of hope, love and self-worth is why Chris Gethard is not only a modern-day Mr. Rogers, he's one of the most important people in entertainment.
Well, guys, that's it. I'm sorry for such a long wait and heavier subject matter. I'd really like to thank you for taking the time to listen to me ramble. I swear I'll be back sooner rather than later, and probably with sillier stuff. Take care of each other.