Get Rad.
The dictionary has this to say about those two words:
Get
verb
Succeed in attaining, achieving, or experiencing; obtain.
Rad
An abbreviation of 'radical'–a term made popular by the Teenage Mutant Ninja Turtles. Also just the feeling of stoke, doing something you are proud of.
Together, they form "get rad": my daily mantra.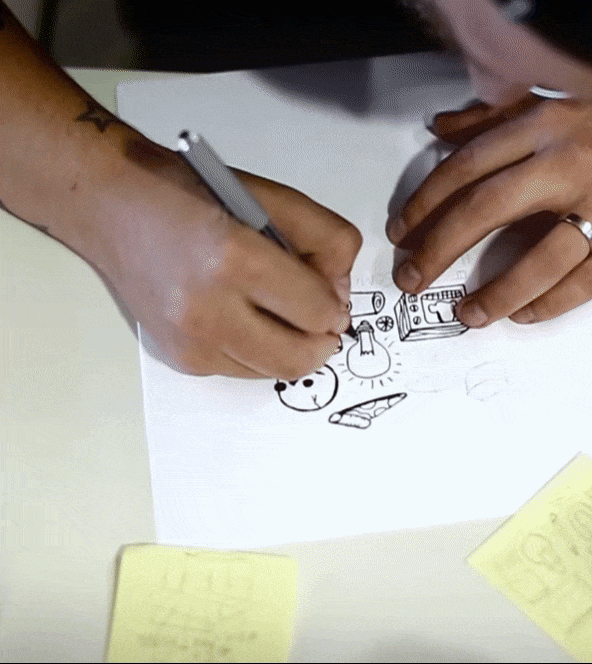 As an art director at L&S, I get to work on a lot of different projects. Logos, websites, print ads, TV spots—all sorts of things. And making this stuff brings me true happiness. I am always hungry for the next project. Even when I'm not at work, I try and find ways I can get that feeling of rad. One of my favorite ways to do this is through drawing.
I love to draw. I do it all the time to keep my skills sharp. Sure, I take breaks from time to time, but for the most part, I am always on. Why wouldn't I be? Drawing is my passion and I love it. I also love being involved with the Sioux Falls community. I have helped a lot of local bands with album covers, show flyers, and merch. This is the stuff that gets me charged up to crush whatever project I'm working on for Lawrence & Schiller. I felt this way recently when a good friend approached me about doing a project.
I have known Wes Eisenhauer for four or five years now. I was first introduced to him by one of his Later Babes bandmates. He contacted me a while back and said he had a big empty wall that he would like me to doodle on. I haven't done a lot of mural work, but I was totally down to do it. In total, it took me about 16 hours spread out over the course of a few months.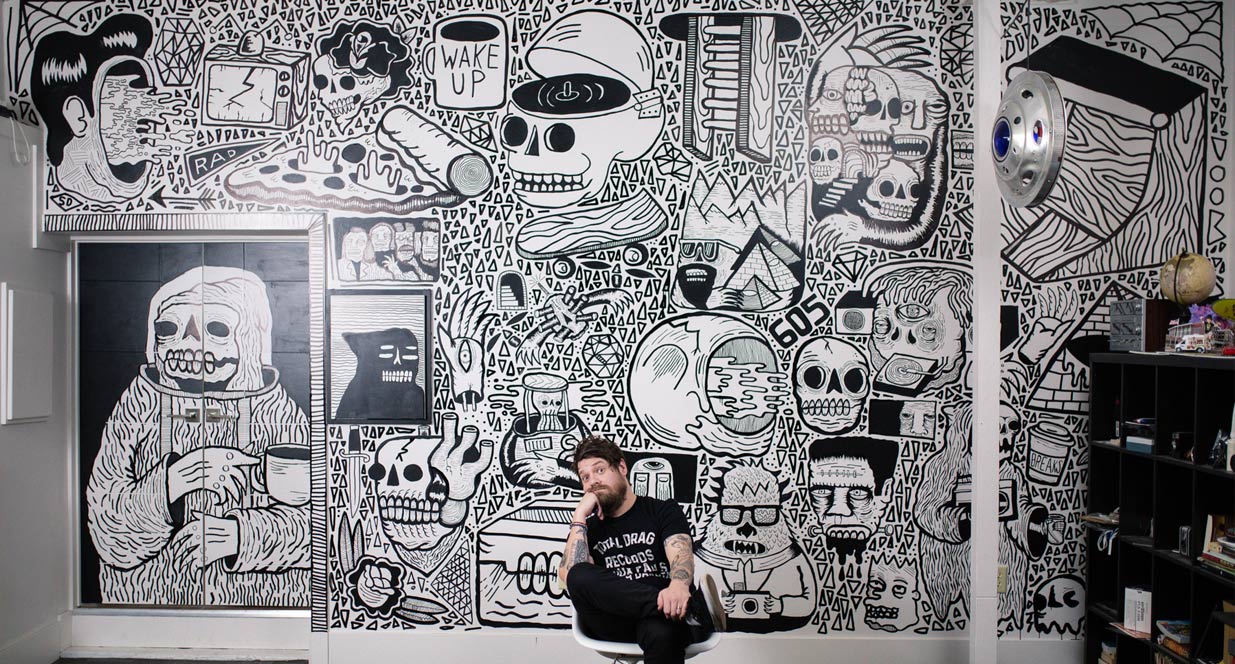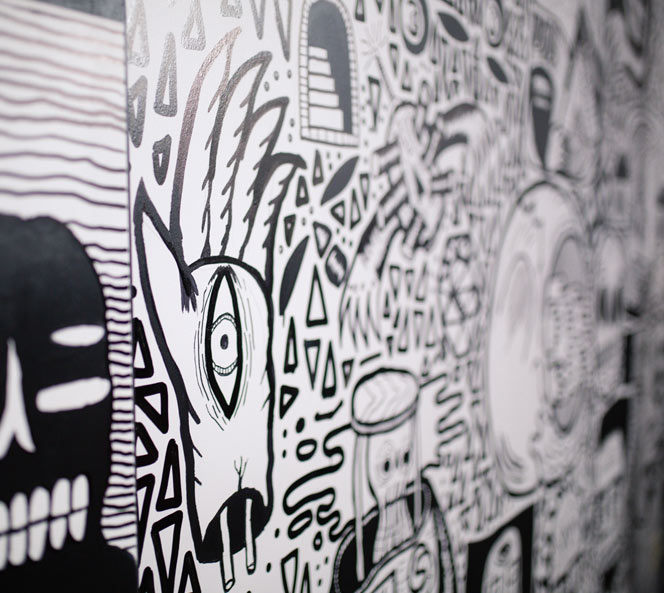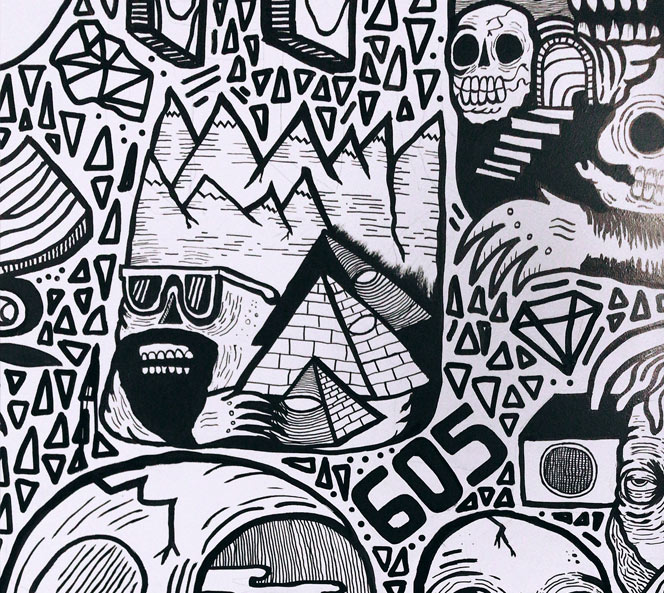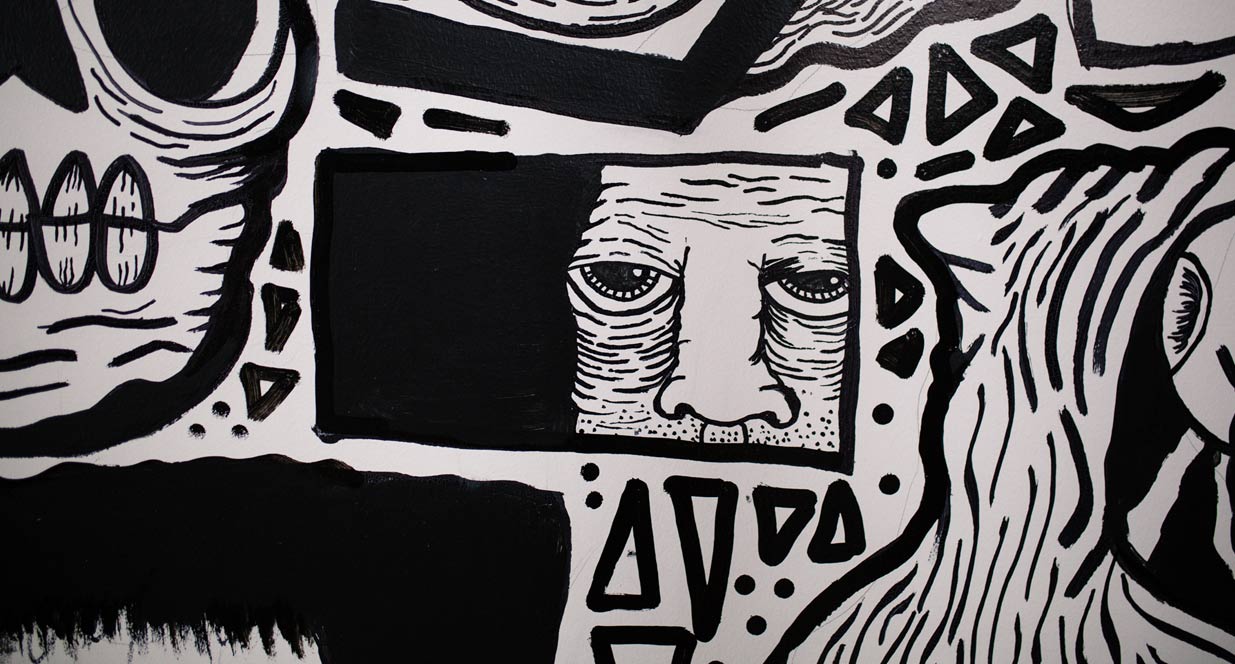 The project was super fun and done entirely with graffiti markers. I am really proud of how this mural project turned out. I can't wait for the next wave of rad to show up! Check out my doodles and other projects on my Instagram @lecotton. #getrad
Photos courtesy of Wes Eisenhauer and Isaac Show.
more blogs you might like