L&S Unscripted | Matt Hammer
At L&S, each campaign starts with finding the "why." Which means each campaign starts with our Consumer Insights Manager, Matt Hammer. He's the go-to guy who has all the answers because he asks all the right questions. His brain is so full of valuable information I don't know how it doesn't explode all over his impeccable business casual attire.
Words, numbers, music—he knows it all. And now you have the chance to get to know the man behind the mind a bit better. Here is Mr. Matt Hammer, unscripted.
WHAT DOES A TYPICAL DAY LOOK LIKE? WHAT DO YOU DO?
Meetings, account planning, coaching/training, reviewing research projects and actually doing research. Every day is different, but those are the things that will almost certainly come up during a "typical" day. That is part of the fun of working at L&S. There are always new problems to solve and challenges to figure out.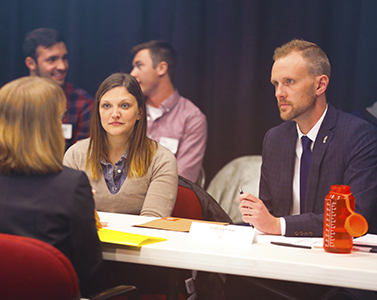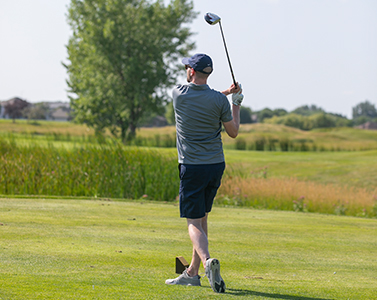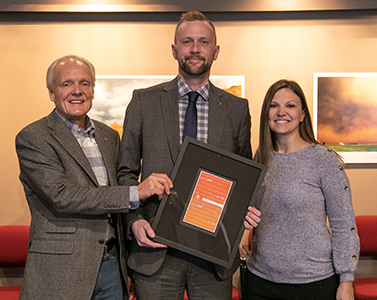 YOU BALANCE A LOT OF THINGS AT ONCE. HOW DO YOU PRIORITIZE AND STAY ORGANIZED?
Staying organized starts with my calendar and the CI project doc. I also have a pretty sexy Gantt chart that I use in conjunction with our project list. After that first line of defense, I am a big fan of setting up reminders on my phone. Lastly, and most desperately, for things I keep forgetting, I'll put sticky notes on the keyboard of my laptop. For example, me needing to answer the questions you are reading right now and send them to Blair.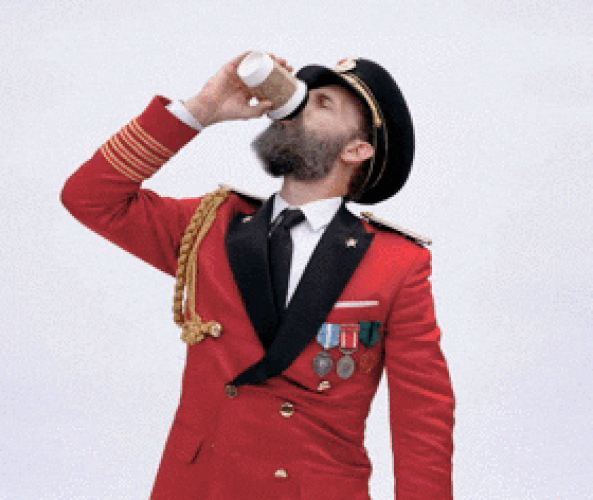 WHAT GETS YOU THROUGH THE MID-DAY SLUMP? COFFEE, MUSIC, A QUICK PEP TALK IN THE BATHROOM MIRROR?
I really like an afternoon coffee (black and the darkest roast available, in case you're curious). I also try to take a lap around the agency during the afternoon to touch base with people. It's great to have conversations instead of just email or Slack, and it works as a good way to reset the afternoon.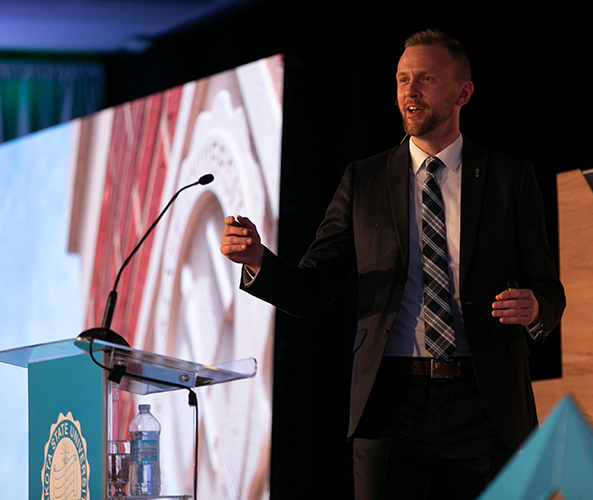 A BIG PART OF YOUR JOB IS PRESENTING. WHAT IS THE BEST PRESENTATION TIP YOU CAN GIVE?
Two things come to mind. First, if you're just starting, find opportunities to get in front of an audience. Reps give experience and experience helps ease presentation anxiety. Secondly, practice. More importantly, think about how you practice. Don't just review your notes and go through the presentation in your head. You have to actually do the presentation. I always tell people they have to "do it live" and practice how they plan to present. It will feel goofy, but going through the physical motions and actually speaking the words will prepare you, and you'll be more ready navigate any hiccups that may happen during the presentation.
YOU'RE A MUSIC JUNKIE AND USED TO BE IN A BAND. WHAT'S THE BEST DECADE OF MUSIC AND WHY?
Right now is the best time in history to be a music fan. We have access to EVERYTHING all the time, and it's so much easier to discover new music. The brain of my 15-year-old self would explode at the concept of Spotify.
Back to the actual question. My answer is a bit of a cop-out. I don't think there is one "best" decade. I think it probably depends on the genre you're interested in. If you're looking for a ten-year period, let's go with 1985-1995. It's an interesting 10-year stretch that offers a really diverse selection of rock music, the emergence of rap as we know it today and Whitney Houston(!). That span also gives you all of the good Garth Brooks records, if you're into that type of thing. Welp, I have officially over-thought this question.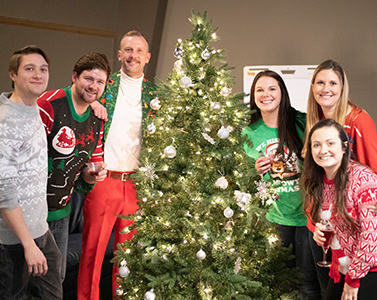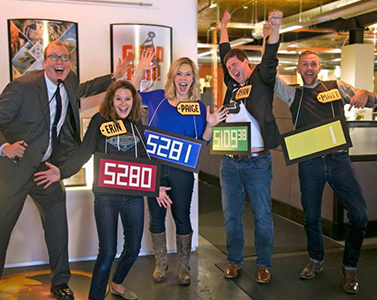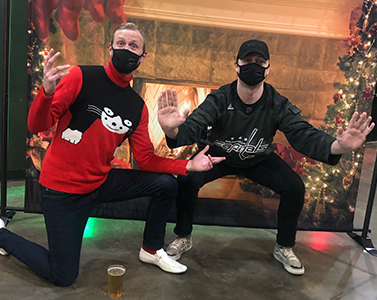 PIZZA OR TACOS?
Pizza. It's a daily occurrence that I have to convince myself I can't eat pizza every day. That's correct—I like pizza enough to have internal arguments about it.
IF A GENIE IN A BOTTLE GRANTED YOU ONE WISH, WHAT WOULD IT BE?
I won't overthink this. A billion dollars. Straight up generation-changing cash. If that seems shallow, I will point you to this Daniel Tosh joke: "People say 'Money doesn't buy happiness.' Uh, do you live in America? 'Cause it buys a WaveRunner. Have you ever seen a sad person on a WaveRunner? Seriously, have you? Try to frown on a WaveRunner. You can't!"
more blogs you might like