Three Ways to Find Your Voice (Search)
Voice. It brought us MMM Bop. Zigazig-ah. Yuuuge.
Now, a new revolution is upon us. Voice search. Voice shopping. Virtual Assistants. Our friends Alexa, OK Google, Cortana and Siri. We've all talked to them, even if it's just out of curiosity. Parents are making their to-do lists. Baby boomers are finding companionship along with tips on health and safety. People of all ages and demographics are integrating virtual assistants and devices into their lives and routines.
You've heard the stats:
So, with this impending wave of voice search software and devices coming at us, how can we as brands and marketers plan for it? Here are a few tips:
1. THINK WEBSITE AND LOCAL CONTENT FIRST
If a consumer is using voice search on their mobile phone or their smart speaker (Amazon Echo, Google Home), many results come from the internet via a website or a local listing like Google Maps or Yelp. Create or update website content to be conversational, in a natural voice and to answer commonly asked questions about your product or service. Double check your local listing information for your business to ensure it's correct and up-to-date.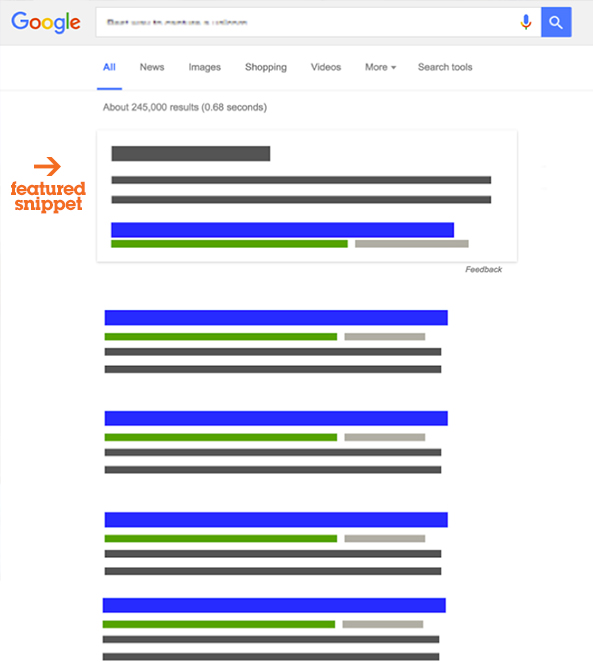 2. CHECK THE BIG 3 TO SEE IF THEY'VE SNAGGED "POSITION ZERO"
Do a google search, and if the top result is outlined in a box and answers the question without requiring you to click to the website, there's a great chance that this content will also be used in voice search results. If your competitor appears in position zero, technically called the Featured Snippet, review their content and see how you can enhance the query to death them out. If one of the Big 3 – Quora, wikiHow or Wikipedia – have the search query already claimed, don't bother competing. Find a different angle on the content, and be an authority in a way that's more analytical.
3. THINK OF THE WHO, WHAT, WHERE, WHEN, WHY AND HOW QUESTIONS
Survey your front-line staff to discover commonly asked questions. Review your analytics to see what users are searching for already. You should also consider words like "good," "top" or "best" when thinking about possible voice searches.
Search engine algorithms are constantly changing as they continue to learn natural language and how people speak to virtual assistants. At L&S, we are keeping an eye on these shifts and can help optimize your brand for the upcoming voice search takeover of the world. Contact L&S today to see how we can help!
more blogs you might like