You work in media? What is that?
If you're reading this, it worked! I've successfully lured you and your curiosity into validating what media is. It may be because you don't know what media is, or maybe you're reading this just for the fun of it, but I'll let you in on a little secret. Six months ago, I was oblivious to the media world and would've pulled a "fake it 'til you make it" move writing this blog. Now, it's a completely different story.
Whoever you are, whether you've been working in advertising for ten years or a recent graduate looking for a job in advertising, let my blog act as your one-stop shop to understanding the ins and outs of media. Even though we are surrounded by media almost every second of our lives, very few people actually know what it is.
I began my first full-time media internship at Lawrence & Schiller in January while still going to school at the University of South Dakota. My friends and family asked the same questions over and over: "How is your internship going? What are you doing?"
Pause.
That's a big question with an answer I couldn't fully explain.
Resume.
I responded, "I buy and place media," which was followed by blank stares and a polite, but confused, smiles. My response would float somewhere in the stratosphere above their head.
I've never taken the time to think through all I do in my job, but I can tell you it's more than just buying and placing media. Before I first started, I researched what media was and the only answer I found was: "Media is placing the right message in front of the right people at the right time." Sounds simple, right? Looking back, I had no clue how elaborate and diverse this role in advertising was.
My first week at L&S, I heard words like optimizations, media vehicles, CPM, pixels and location attribution. My coworkers might as well have been speaking gibberish. It not only made me question what I was doing, but why I had not run into a more descriptive definition of media. My curiosity brought me to this question: What is media?
Media can sometimes seem like the less flashy side of advertising because it's searching for a new billboard placement or new ad format; however, without strategic placement, we would live in a world without ads that matter to us. Or at least a world with little direction (creatives would probably appreciate that freedom). For example, have you ever wondered how a pair of shoes you googled showed up on a different website you were currently visiting? Well, that's media! It's not quite magic, but media is pretty close to it.
I promised I'd tell you what media is. And guess what? I'll break it up and explain it to you with only five points. Before you continue reading this article, I challenge you to brainstorm five things you think media entails. After reading, review your results to see how this list compares to your own.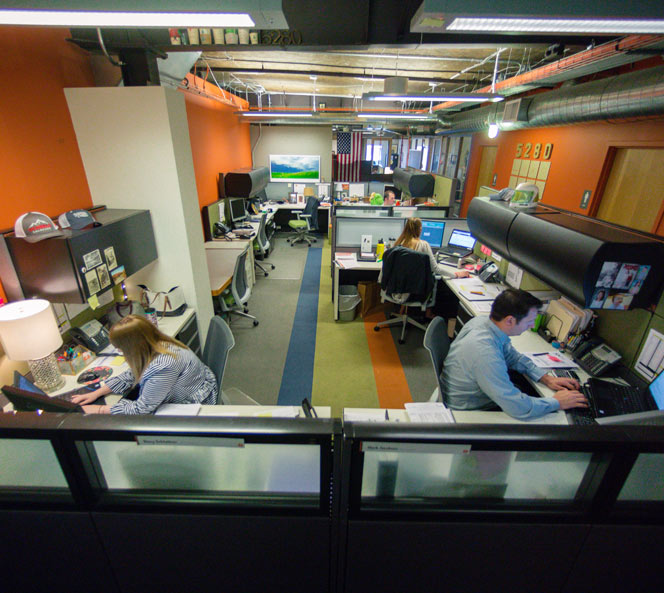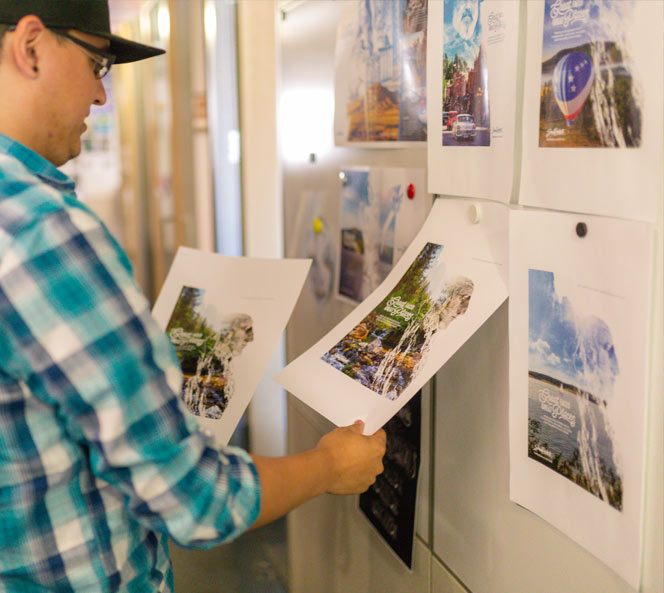 MEDIA IS STRATEGY
Media is planning a schedule to deliver a message that best fits our clients' objectives through traditional and digital media outlets. That's a mouth full. Let me break it down further. While creating a strategy, we look at different media mixes such as TV, radio, print and digital. Sound familiar now? While considering different placement opportunities, we dive into the specifics of market coverage, reach and frequency, creative concepts and budget. Once these items are configured, you have yourself a media calendar. It's really about finding what placements we're going to buy and when.
MEDIA IS A PUZZLE
A big puzzle. And sometimes there are no corner pieces. Media has one goal: develop and implement a successful strategy to get the message in front of our audiences. Much like any puzzle, bumps in the road arise. When you place the wrong piece of the puzzle in the corner, it makes the overall picture harder to see. Media can run into similar challenges such as budget allocation being disproportionately placed or disapproval on a digital unit you were excited about. As frustrating as puzzles can be, taking a step back to understand and find where the piece of the puzzle fits, results in an overall masterpiece.
DISCLAIMER: This next line might surprise you.
MEDIA IS MATHEMATIC AND CREATIVE
Creative? You bet! I have always had a creative mind, but throughout college, I noticed I was drawn to numbers and analytics. If you're anything like me, media may be right for you. There is a perception that media is staring at numbers all day. Well, kind of. We work with numbers on a daily basis, but there is an art to the allocation and distribution of it. Placing XX amount of budget here or there can change the strategy completely.
Staying up-to-date with industry trends is vital (and my favorite part of my internship). Being the ones creating the strategy, you have the power to research and present innovative placements to not only exceed clients' expectations but to also out-front competitors with your clients' message.
MEDIA IS COLLABORATIVE
Helen Keller said, "Alone we can do so little, together we can do so much."
Great quote, Helen. Media is only a fraction of the process. Collaborating with other disciplines is what creates great advertising. Our media team wouldn't know the objective of our client without the direction of our account service team. We collaborate with our consumer insights strategists while planning to make sure we are targeting the right audience in the correct markets. Did I mention our creative geniuses? Our design team is the innovative mind behind ads we place. Last but not least, our digital team makes sure the digital ads you click on has the correct tracking codes and URLs to deliver you to the right landing page. They make all of the digital properties like apps, CRM networks and much more to help media seamlessly integrate our paid placement. Different disciplines, different minds, different solutions, one result: the best work we can possibly create.
My internship opened my eyes to what media is, but also what media is not. When college students say they are interested in media after graduation, it's because they have the perception that media is posting pictures to social media. It may be a tactic in a campaign, but if you can't tell, media extends far beyond posting a picture on the Gram.
How did my list compare to your perceptions? Don't get me wrong, it's great if our answers matched, but a part of me hopes that they didn't. I've been working at Lawrence & Schiller for six months, and my friends and family still aren't sure what I do. But I understand. And hopefully now you do, too.