bringing hunters to south dakota
South Dakota Tourism
Every October, South Dakota residents and visitors start one of the most popular seasons we have to offer: pheasant hunting. It's a uniquely South Dakota holiday, like Christmas in October with blaze orange replacing red and green and flying birds swapping in for reindeer.
Hunt the Greatest, a campaign developed by L&S for South Dakota Tourism and the South Dakota Dept. of Game, Fish and Parks, was created to attract hunters to SD and promote some of the greatest pheasant hunting in the world. This marketing strategy takes on the overarching theme of SD Tourism's campaign Great Faces, Great Places by promoting the greatest birds, the greatest hunting traditions and the greatest place for making memories. With seven million pheasants wandering millions of acres of public and private land, it's safe to say we've got what pheasant hunters crave.
Awards
American Advertising Award: Best of Class, Consumer Campaign
American Advertising Award: Gold, Consumer Campaign
Minnie Awards: Best of Show, Media Strategy
hunting for a solution
A pivotal campaign objective was not only attracting new hunters to the state but to the sport itself. We needed to grow hunting audiences that were on the decline, which was no small task. Through a collection of wide-ranging research, L&S found the audiences to pinpoint were traditionalist hunters, new adventure hunters and youth interested in hunting. The more data we collected, the more apparent it was that there was a crucial hunting demographic being overlooked: women.

We learned how to make Hunt the Greatest more inclusive by testing creative messaging with females. Their biggest insights on hunting: make it accessible, share resources and represent women as just another member of the hunting party – not a token addition.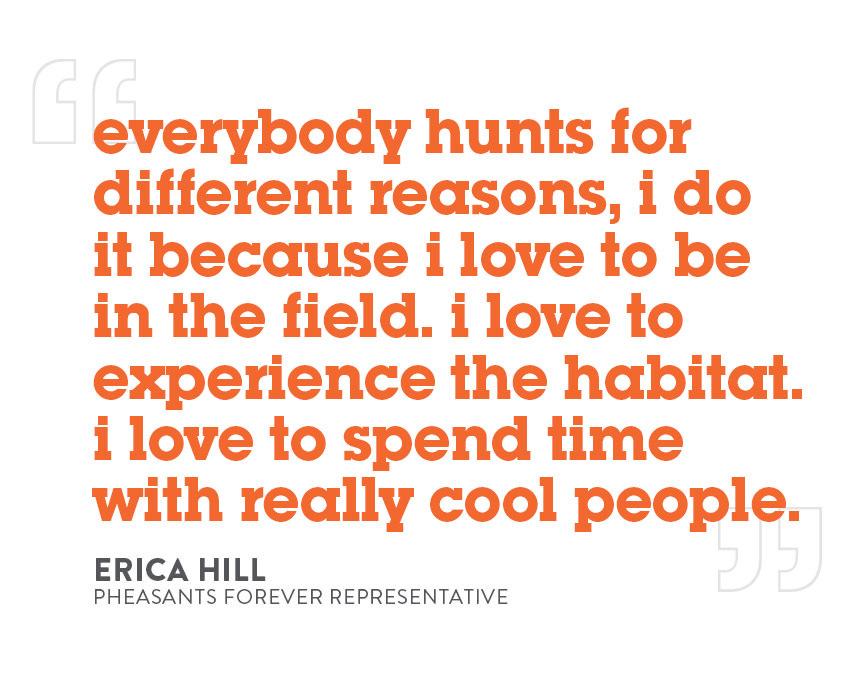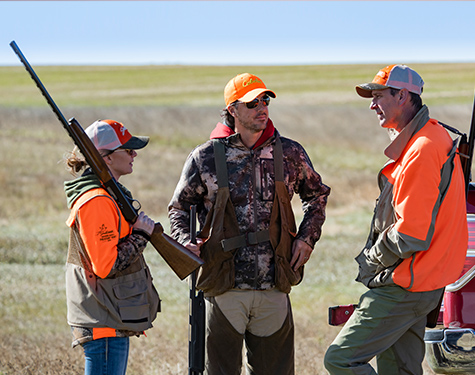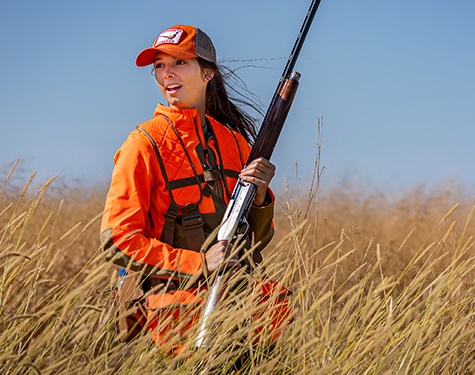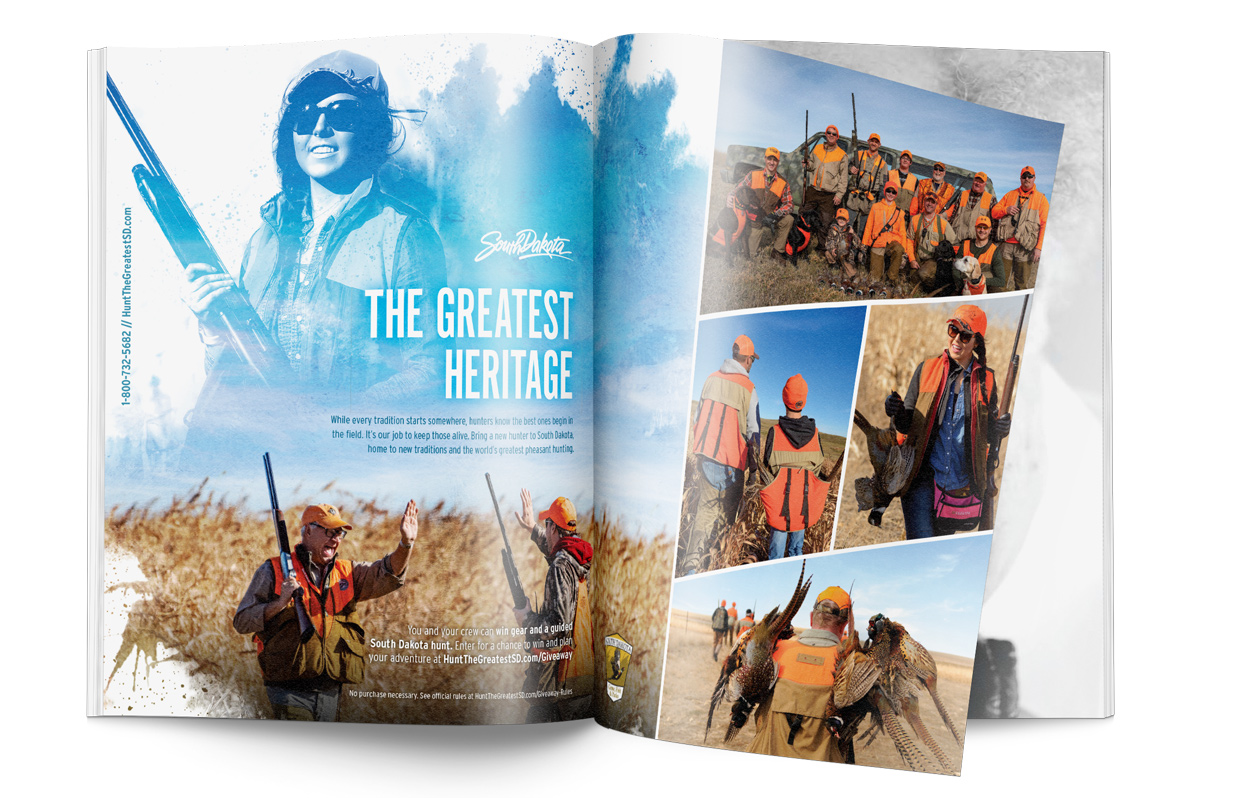 To reach hunters, we spread the message with video, hunting podcasts, print in publications like Pheasants Forever and more. A microsite brought the campaign together with videos from hunters, beginner tips, pheasant recipes, season information and even pictures tagged on Instagram using #sdinthefield. A unique Tailgate Talks video series also showed different hunting perspectives from women, kids, parents and a lodge owner.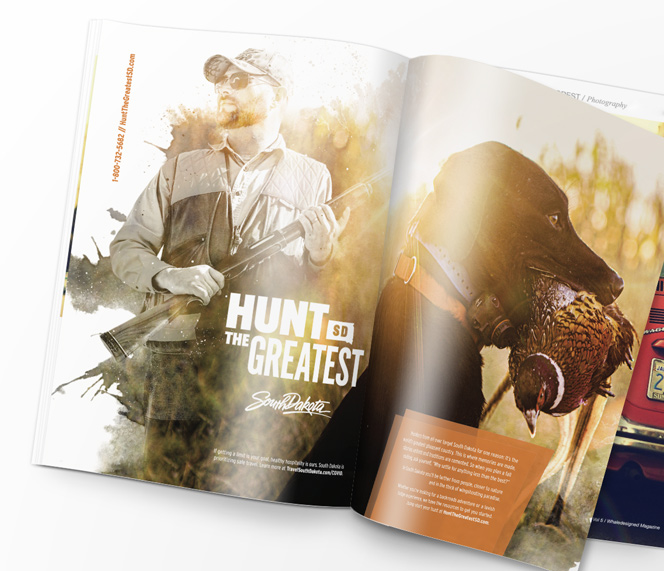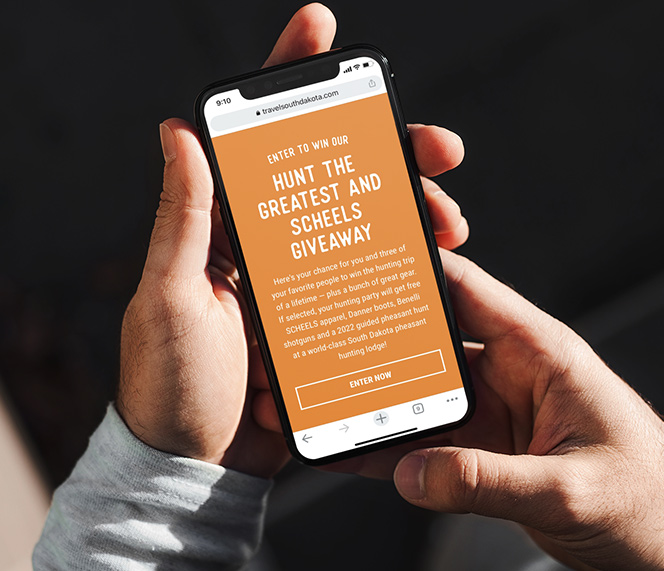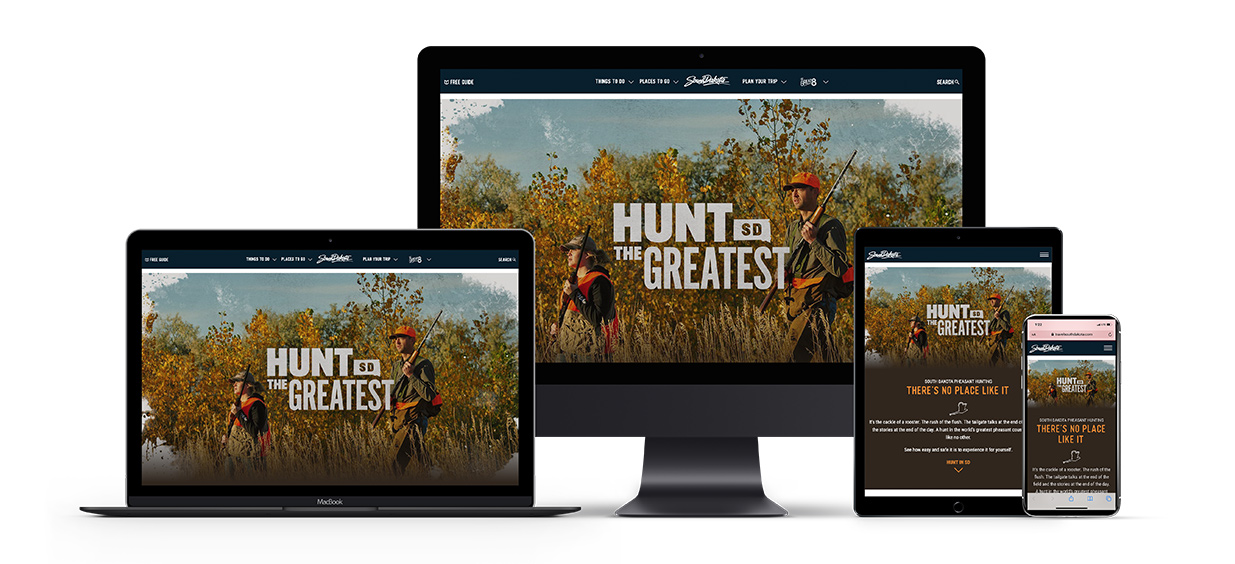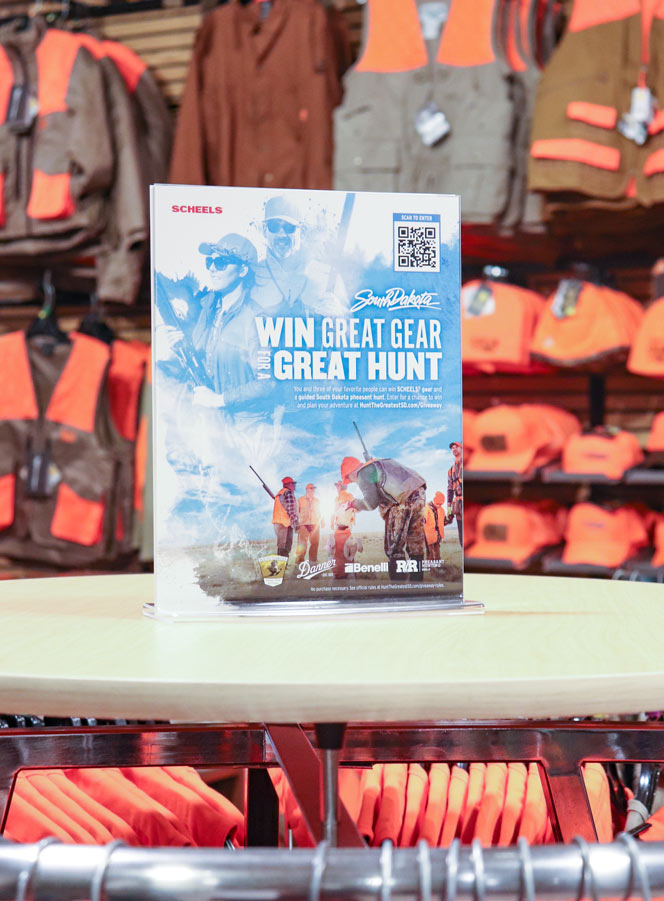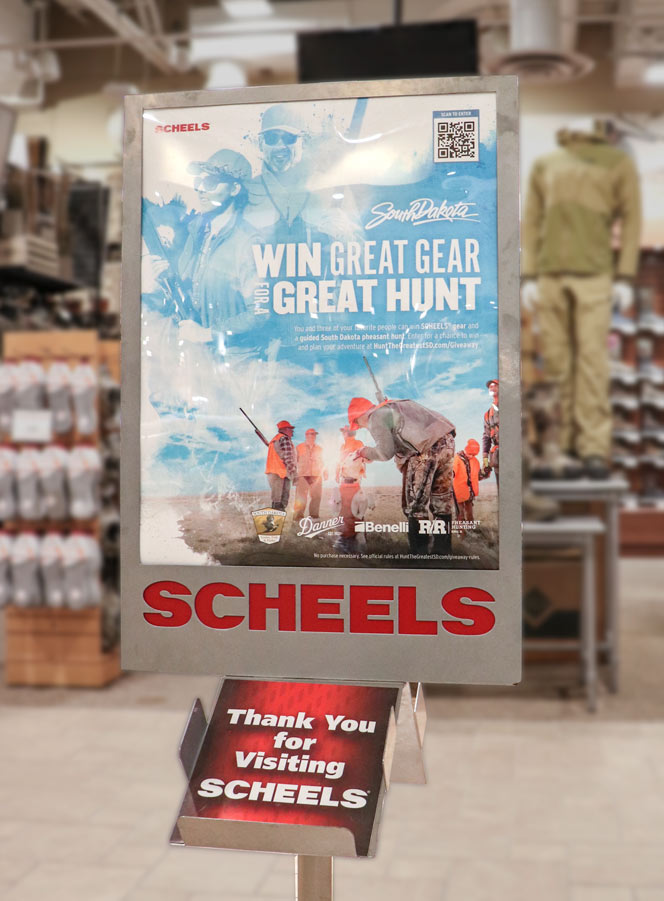 Next the campaign teamed up with SCHEELS to give hunters a chance to win gear and bring their hunting squad to South Dakota for the ultimate hunting trip. Hunt the Greatest signage and marketing materials were also showcased in SCHEELS stores to exhibit the awesome upland game.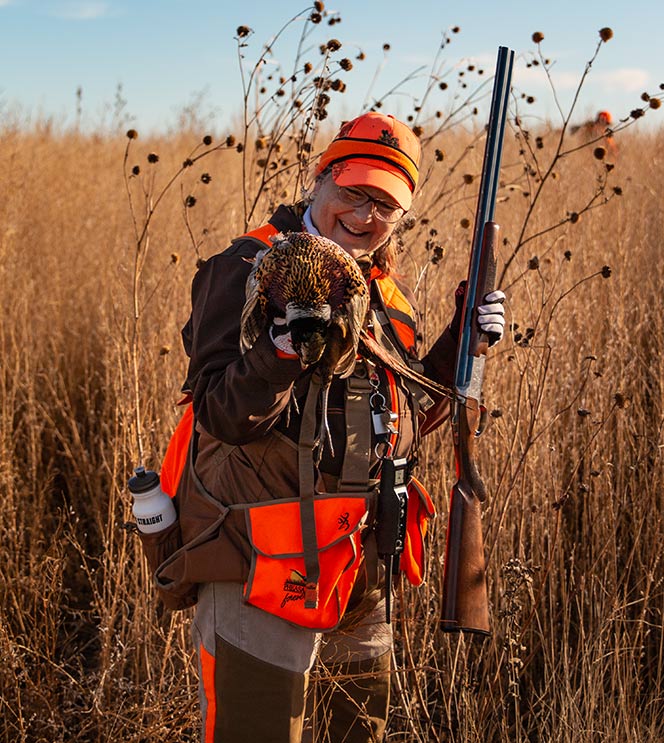 the bird flushes
Not only were 1.1 million pheasants harvested during the 2020 season, but small game licenses grew along with interest in South Dakota pheasant hunting. The campaign won marketing accolades including Best in Show at the 2021 Minnies Media Innovation awards—sweeping the competition from brands like Coach, Subaru and Red Baron.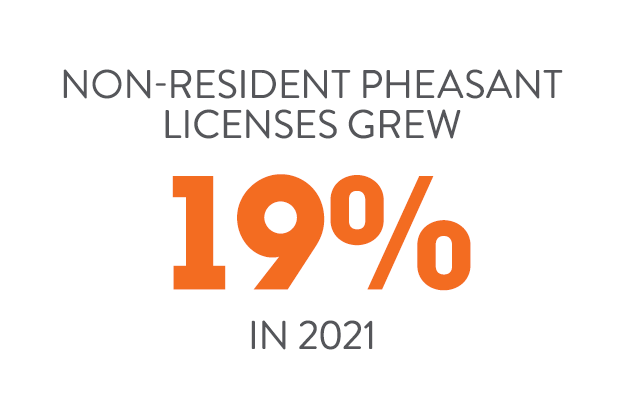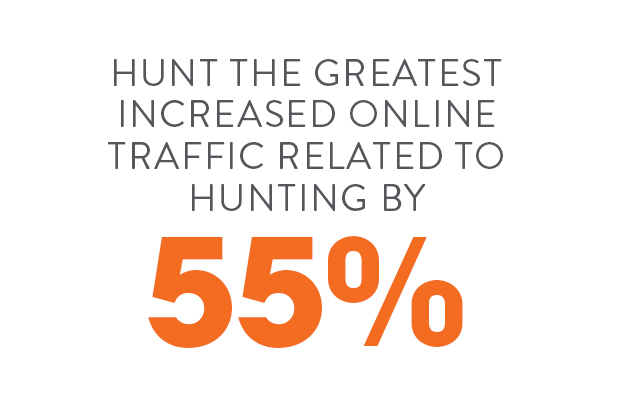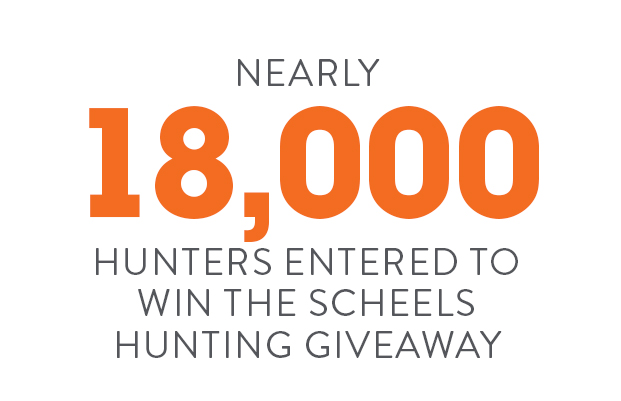 As for the future of Hunt the Greatest, it's here to stay.