Packaging to Drive Sales
Profile Sanford
Profile Sanford is a revolutionary weight loss program that helps people feel good on the inside and look their best on the outside. And Lawrence & Schiller was hired to do the same to Profile's food packaging. While they had the inside part covered (their food is pretty delicious), they needed some help on the outside. And we were up for the challenge.
Awards
ADDY Award: Silver, Sales & Marketing
ADDY Award: Gold, Sales & Marketing
Profile is a fun, lively brand with a lot of personality and a bit of sass. Our goal was to design packaging to reflect that.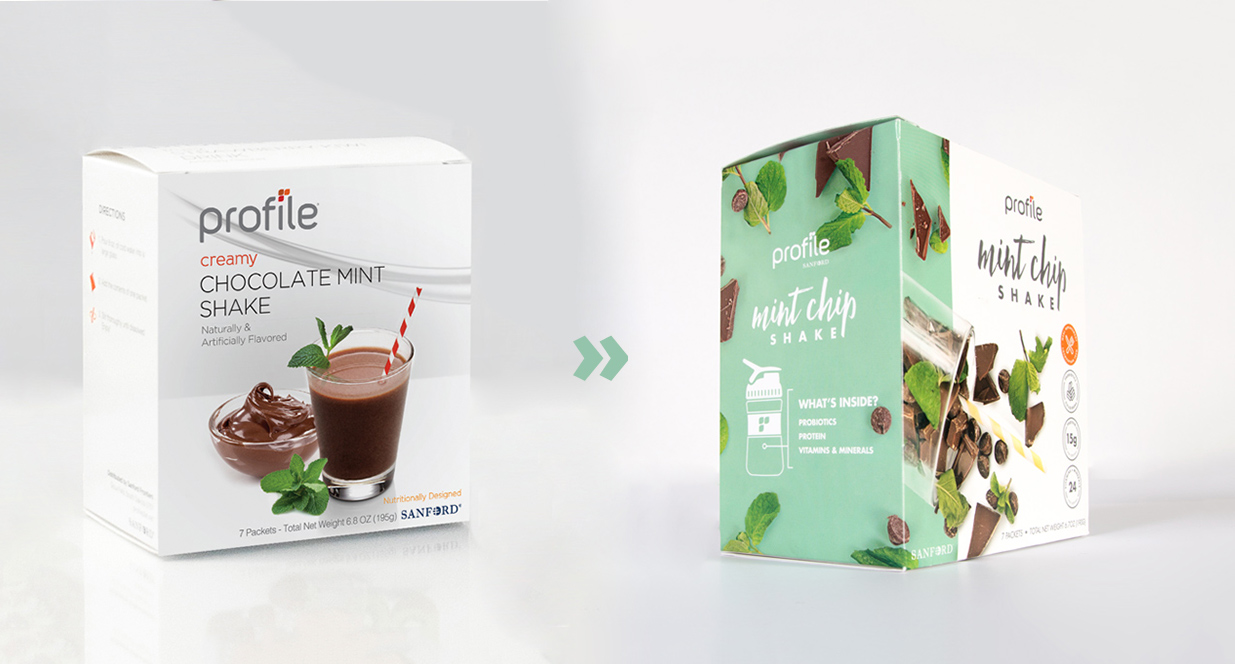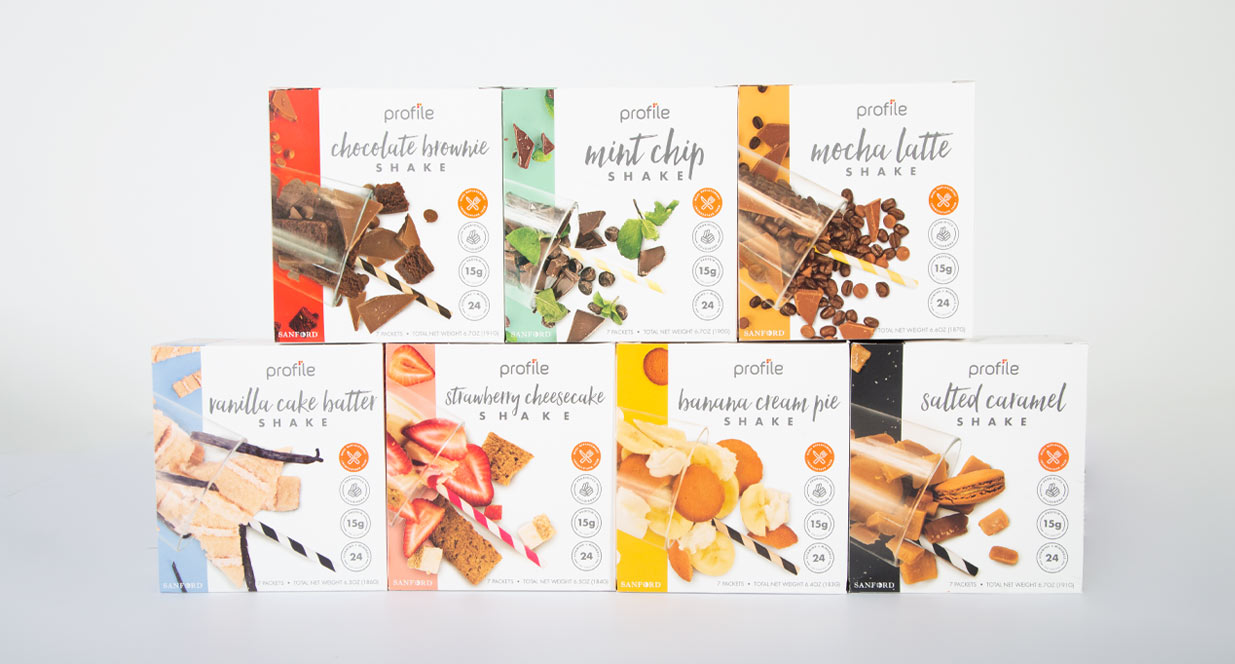 We started by conducting creative research to gather industry trends and inspiration (we're talking Pinterest boards on Pinterest boards). We audited competitors and other health food companies and ultimately decided on a concept that would stand out while staying on brand.
a concept that would stand out while staying on brand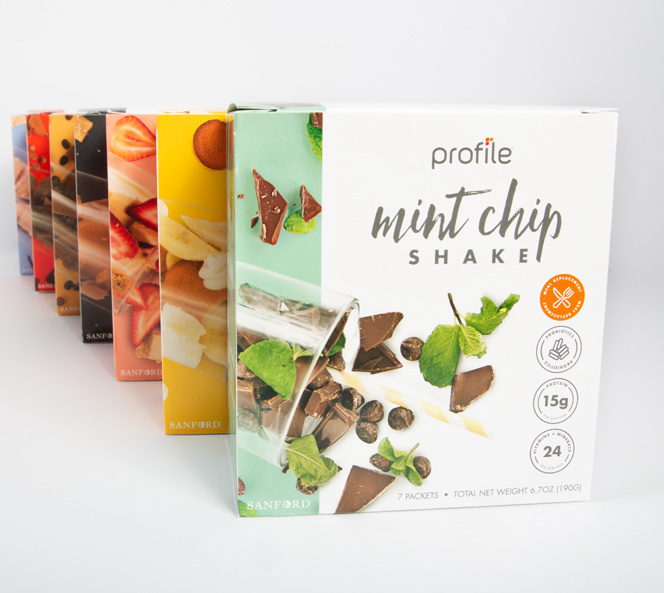 We shot all new photography that focused closely on the flavor of each item, using bold pops of color and fresh ingredients in unique ways.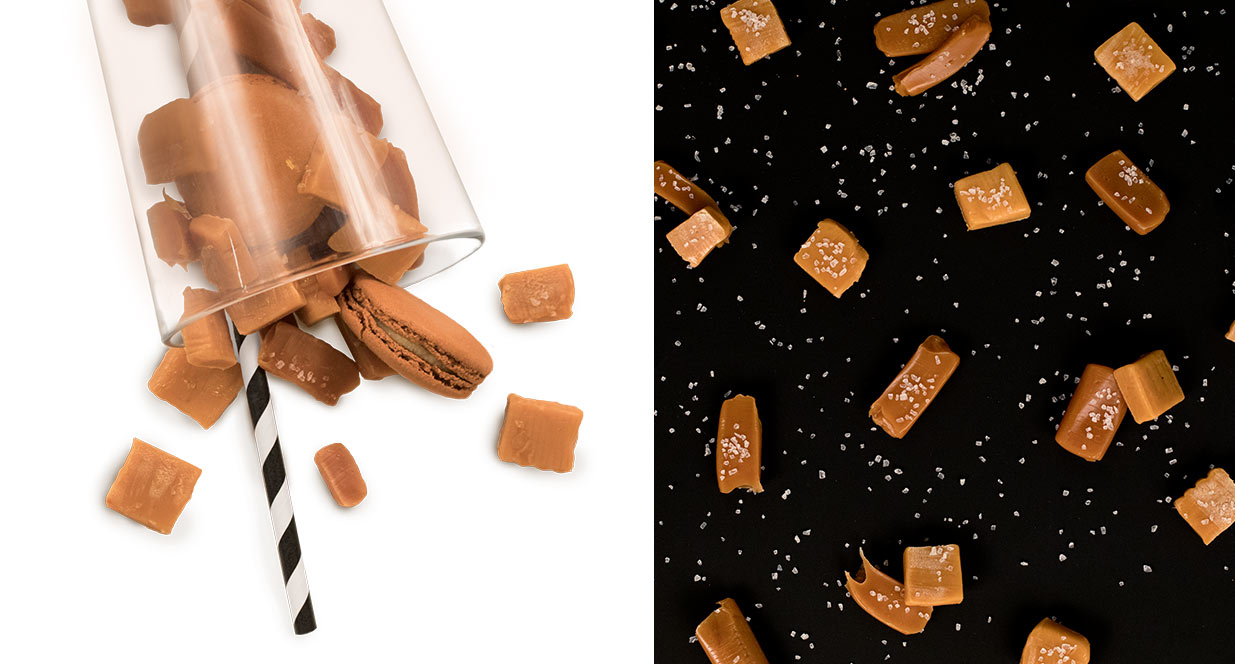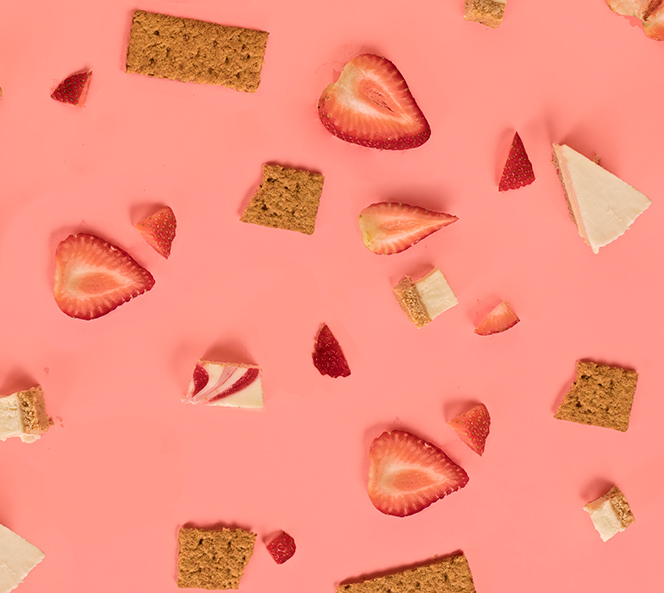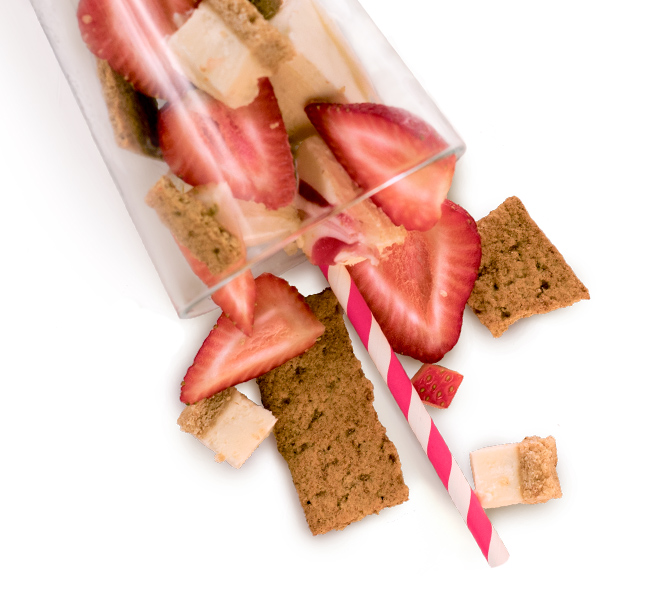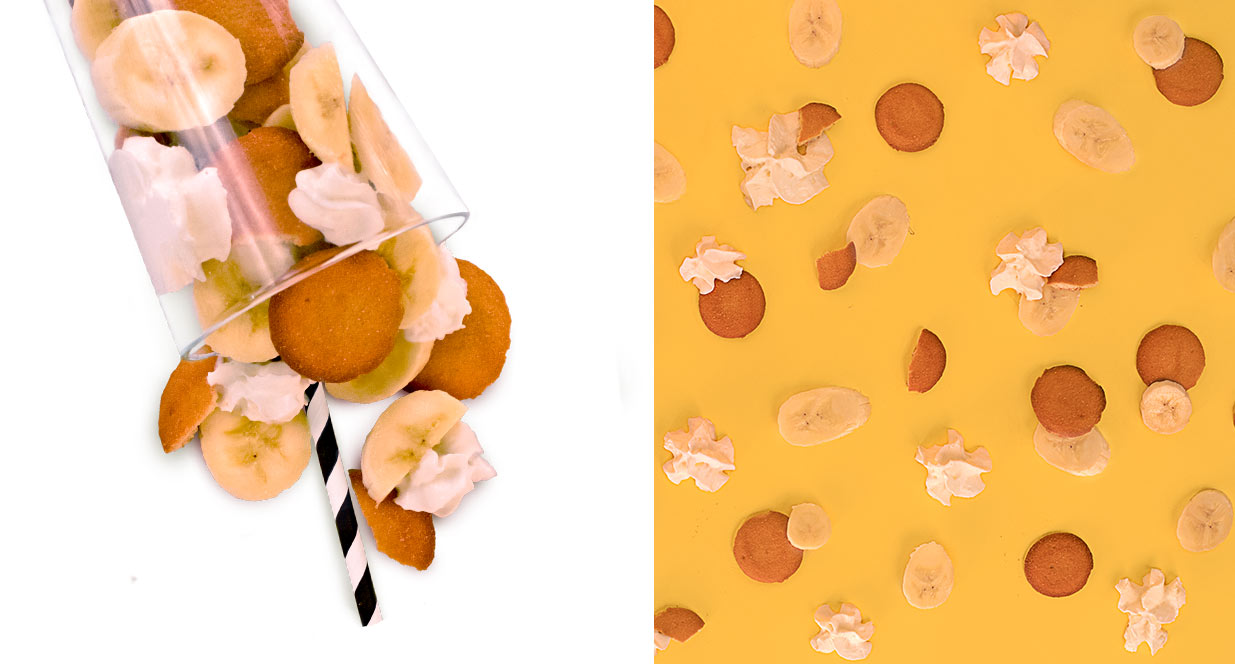 And to make Profile's packaging truly unique, we designed a Flavor Bar for each item, which features specific colors and images of ingredients for each food item. This combined with color-coated internal packaging ensures every time a Profile member grabs a product, they'll know exactly what flavor it is.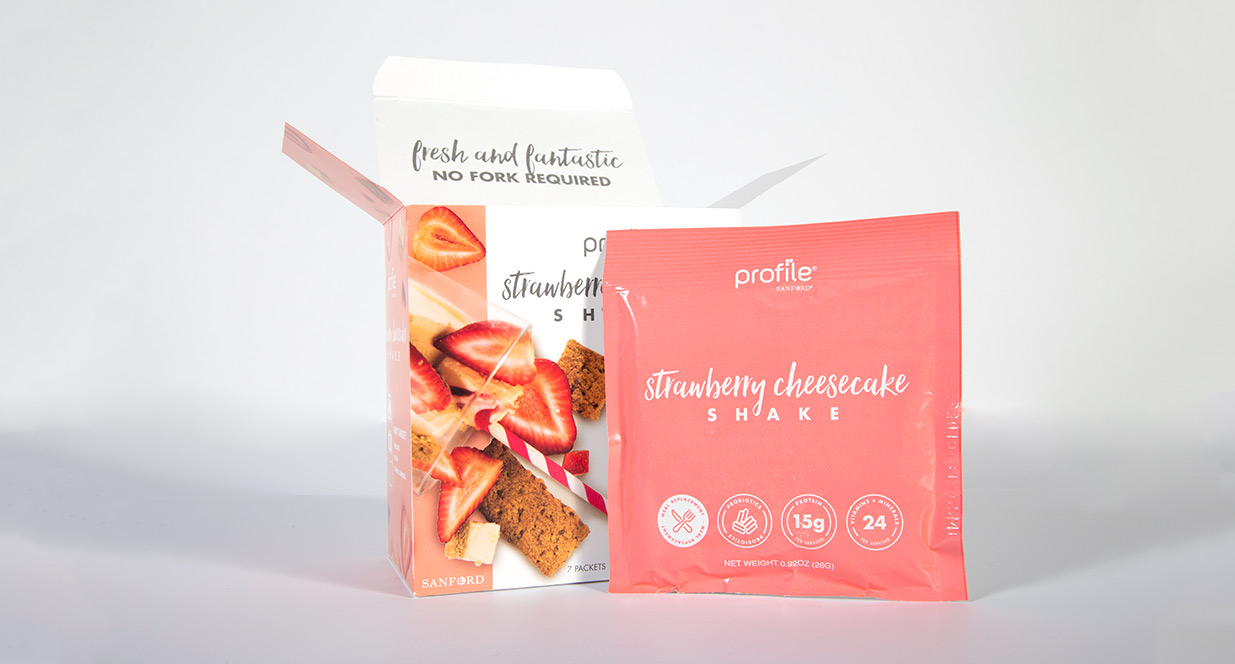 A Handful of Personality and a Sprinkle of Sass
We brought the packaging to life with copy full of brand voice. Each box of food has a cheeky description highlighting the product's contents and health benefits. And a fun, encouraging message lives inside the lid and on the bottom of each box.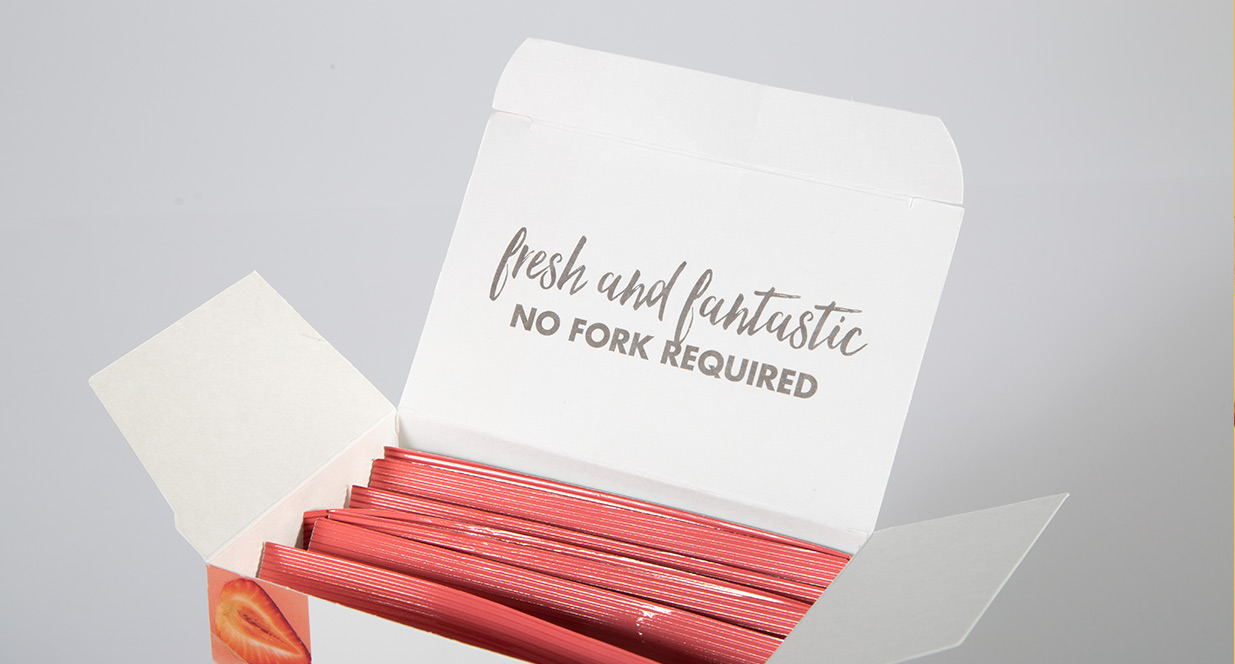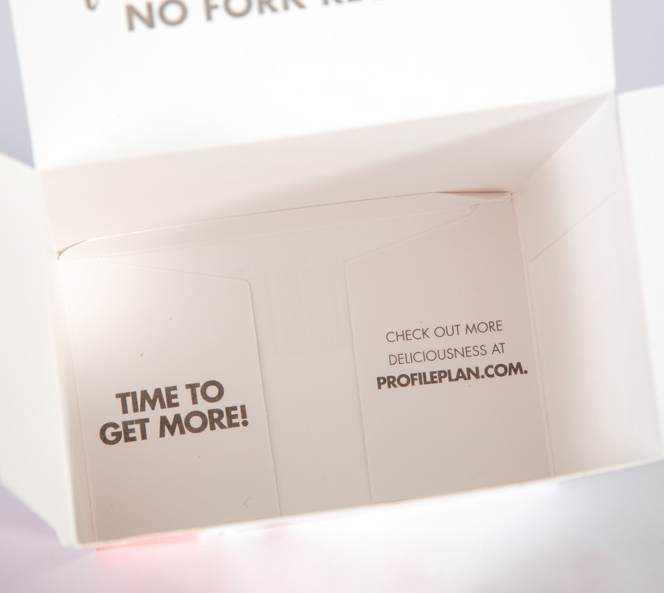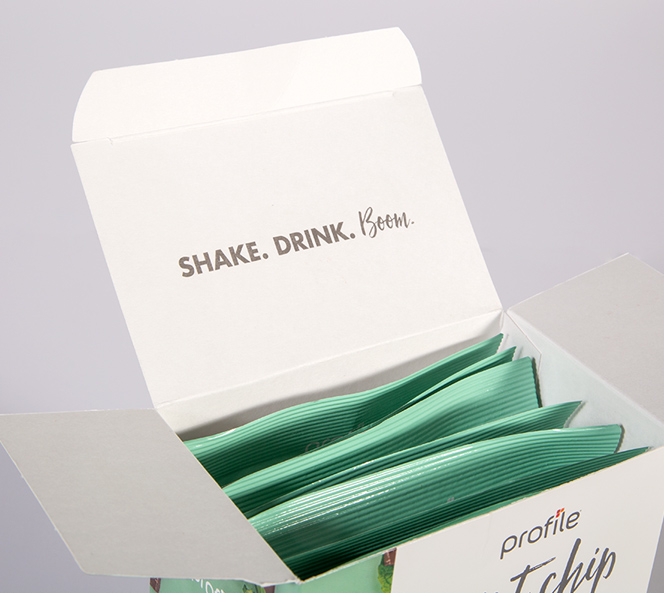 Because Profile members encounter this packaging daily, it was important to extend the brand voice and add personality to each item to keep them motivated and excited about the plan. The bold photography and unique elements make Profile food look as good as it tastes.