Award-winning Experience Design
Sanford Health
Only 1 in 3 children are physically active each day, and many lack a healthy diet. So when Sanford Health decided to sponsor a space at a popular children's attraction dedicated to promoting healthy habits, L&S wanted to help.
We concepted and designed the Fit Zone – a fun, colorful corner of the Washington Pavilion where kids can learn about nutrition, fitness, rest and emotional health.
Awards
ADDY Award: Gold, Out of Home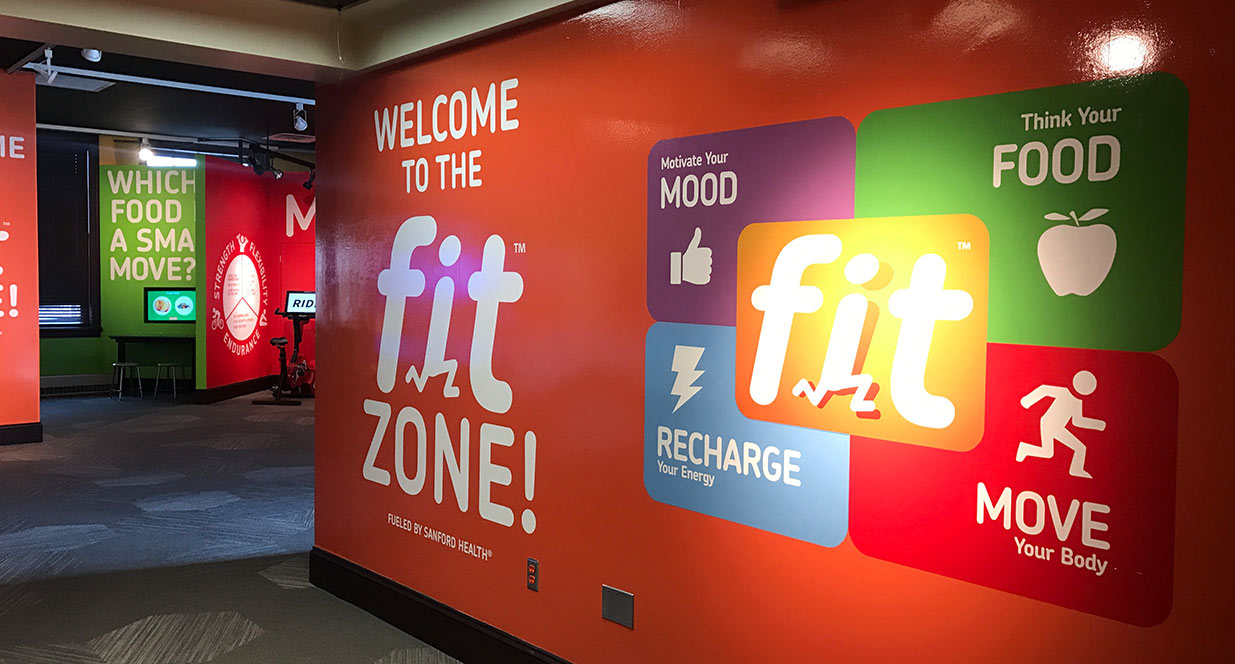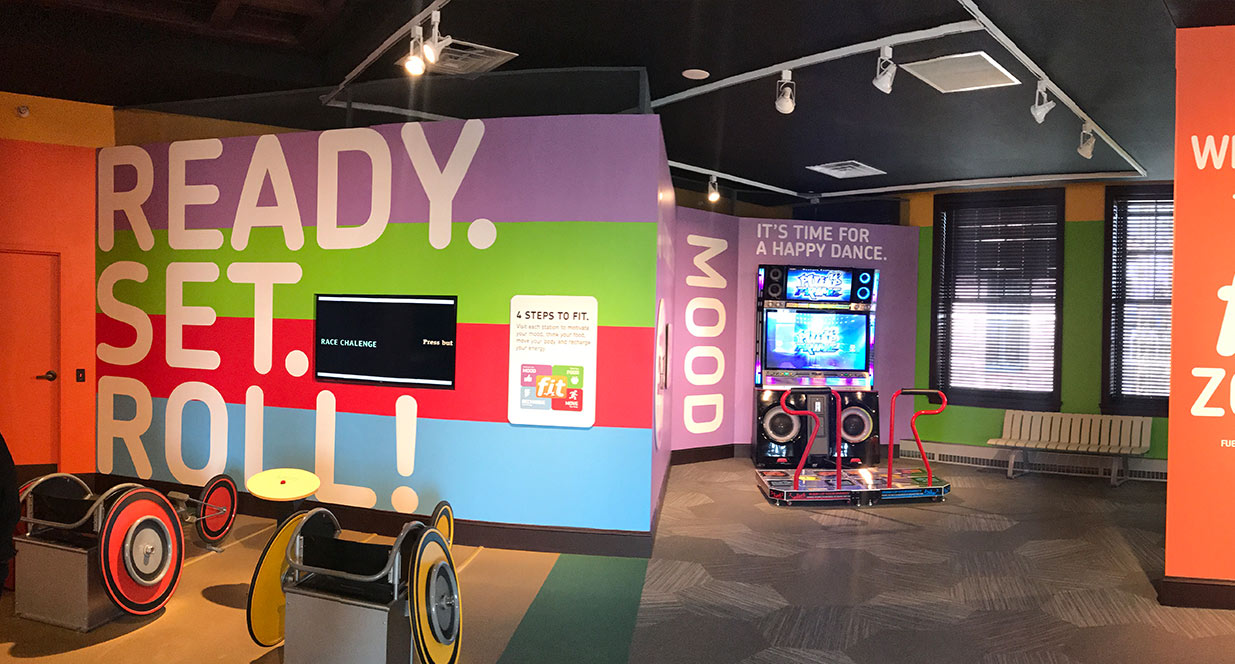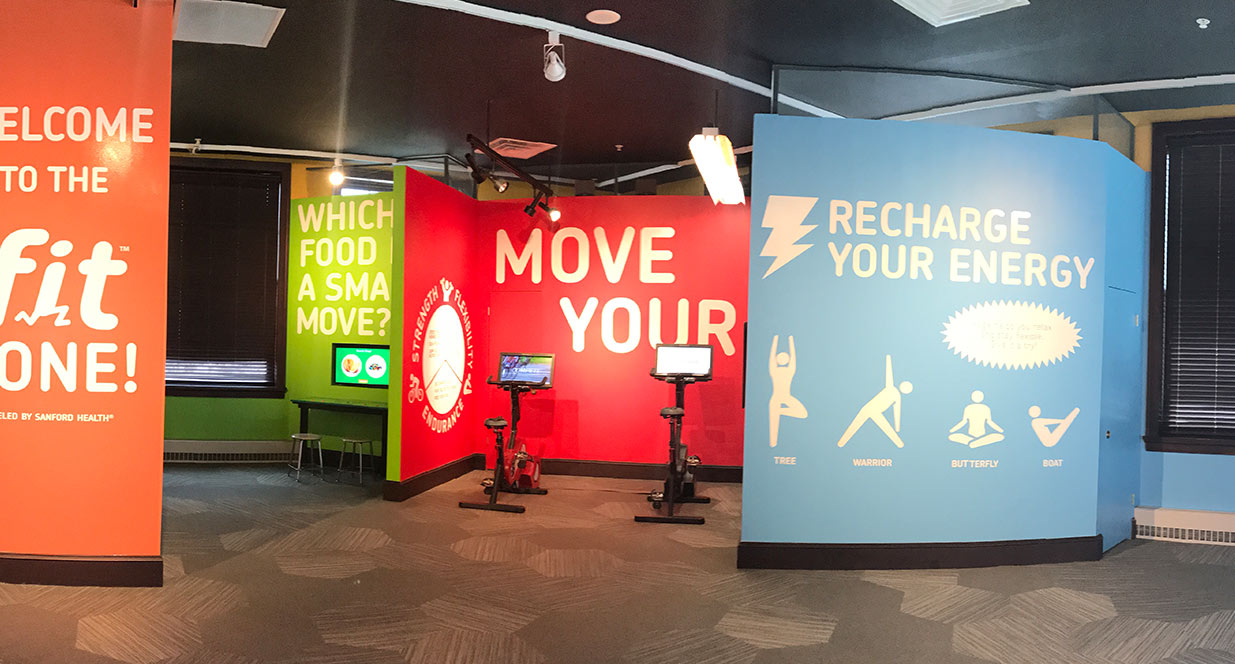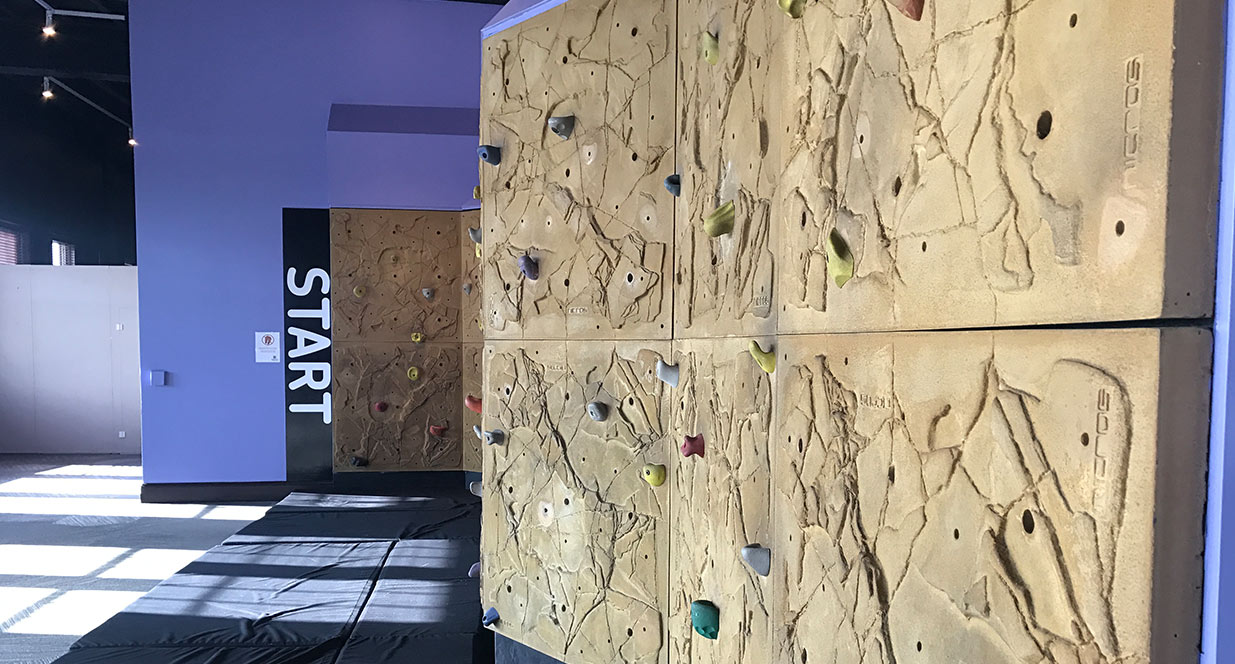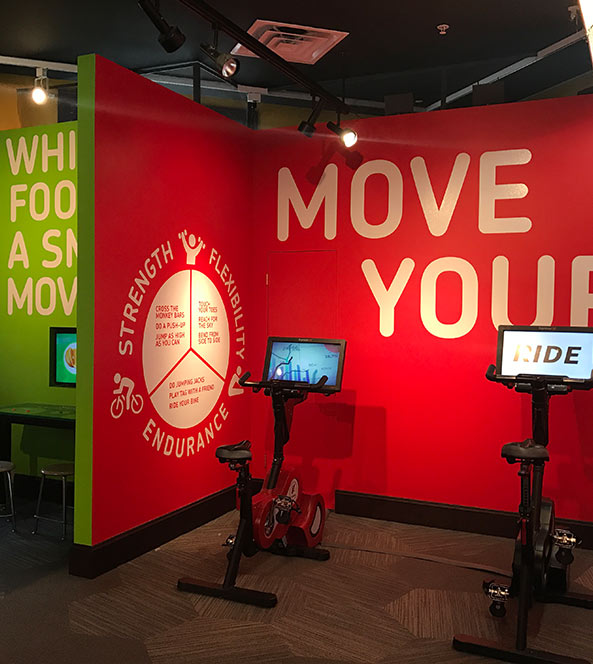 Move, Mood, Food & Sleep
From interactive games using green screens, dance pads and velcro fruits and vegetables to full-scale wall wraps, we branded the zone in four distinct sections to promote healthy decisions.
Move: racing games, hula hoops and more keep kids active
Mood: Dance Dance Revolution helps kids do a happy dance
Food: interactive games educate kids on sugar, food groups and portion control
Sleep: how much do kids really need?
Other areas house exhibits showing the amount of sugar in soft drinks, kids yoga poses and an interactive spinner with ideas to boost your mood. Did we mention there's even a rock wall and hula hoops?
As kids explore the space, they're having fun while learning fitness habits to last a lifetime. The Kids Fit Zone is a permanent installation at the Washington Pavilion as part of their Kirby Science Discovery Center and hosts thousands of families each year. We were happy to help, and happy to take home a Gold ADDY Award for our efforts.
The Kids Fit Zone hosts thousands of families each year.