L&S Roundtable: Artificial Intelligence
Artificial intelligence (AI). Two words used by people across industries. It's everywhere. But as someone who usually nods along as "AI talk" flies right over my head, I decided I finally wanted some questions answered. What exactly is AI? Why is it so important to the marketing industry? Are machines really going to take over our jobs?
I gathered three L&Sers to put my questions to rest. And don't worry – I asked them to keep their answers high-level so I could follow along. Meet Matt Hammer, Travis Adney and Trevor Patch: three intelligent, highly-skilled guys who took the time to sit down with me and have a chat about artificial intelligence. Let's get started.
THE BIG QUESTION: WHAT IS AI?
Matt: Have you ever seen the Terminator or the Matrix?
Travis: It's ambiguous. It depends on who defines it.
Trevor: AI is building some sort of machine or software that can act as a human both intelligently and against objects in the physical world. It's a lot of "if, then" statements. You ask it "if this, then that" questions over and over, give it a bunch of data and it runs through all the possible options to give you answers.
MH: It's really not as impressive when you boil it all down to "ands," "ifs" and "thens."
TA: It's no different than what Trevor can do as a human. Someone has just figured out how to automate it more and give it a fancy name, which scares the crap out of most of society, including Matt with his Terminator reference.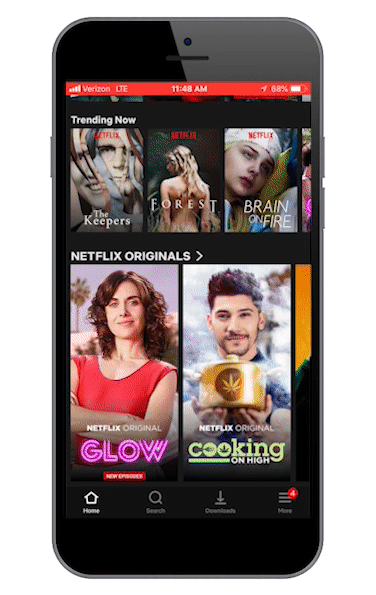 WHAT ARE SOME EXAMPLES OF PEOPLE USING AI IN THEIR EVERYDAY LIVES – EVEN IF THEY DON'T KNOW THEY'RE USING IT?
TP: Netflix. Netflix can give you pretty accurate watch suggestions because you're giving basic inputs (I'm watching this) and it's giving outputs (based on what you previously watched, you should also watch this). Even a simple Google search is AI. If you type in a terribly misspelled query, it's still going to give you relevant information right away.
TA: Autocomplete on a Google search is a great example of AI. If it knows that several hundreds of people are searching for this even though they type in something else, it will offer up a better solution. Any type of voice assistant is also driven by AI – Amazon Echo, Google Home and your friend, Siri. We've had Siri for years and years, we just never decided to call it artificial intelligence until now.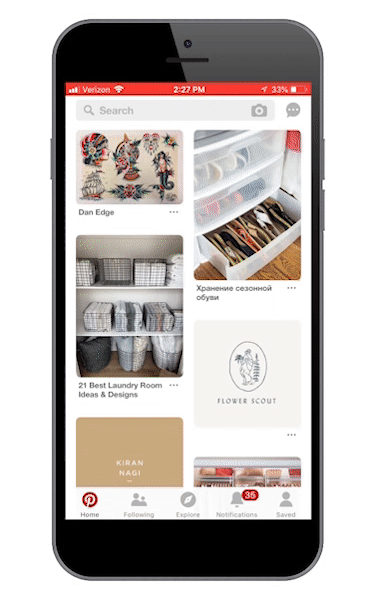 HOW IS AI USED IN MARKETING?
MH: Consumer experience. For people to be able to find relevant information quickly is really beneficial. Any time we're designing anything we always ask ourselves how we can get the most relevant information in front of people in the easiest way. Having these types of avenues, like AI, is a good way to do it.
TA: I've seen some cool tools for creative work. One example is uploading an image to find a similar based on certain color, subject matter, etc. AI can serve related images from a stock library that you can use.
TP: You can use an AI software to determine how to optimize media buys, to determine what banner ad would be the best to display to what audience, for marketing insights and reporting, and to find over and underperforming media so we can act on that.
AI is also great for personalization. It does something that would take humans so much work and time to do. You program something that can take all the different inputs from the consumer on one end and the different creative pieces on the other end and it matches them up together and just runs instead of having someone try and figure those things out. It can be very powerful if it's done correctly.
MH: Whether we use AI for personalization or all these other things, there's a backend to it where we can look at all this information AI is taking in and learn from it. It's an interesting way to learn about our audience.
WHAT IS THE FUTURE OF AI? ARE ROBOTS TAKING OVER?
MH: AI is going to continue to enrich the consumer experience. In a world where there is so much content out there, I think we're going to need it in order to find relevant content. AI's going to be important for businesses to not only stand out from competitors but also serve consumers the content they want to keep them coming back.
People are always joking that AI is going to take over, but when it comes down to it, there has to be a team on the other side telling AI what to do. And that comes down to having strong insights and talented people who understand the audience and goals. Without that, the intelligence won't be very good.
TA: Nothing is ever going to trump a human being on the other side of the keyboard giving advice. We have a ceiling with the amount of logic and programming we can put into AI.
TP: Exactly. The software is always limited by human creation.
WHY DOES THE PHRASE "ARTIFICIAL INTELLIGENCE" INTIMIDATE SO MANY PEOPLE (GUILTY)?
TP: I think because it's the current buzzword. People jumped onboard the AI train before it was fully understood what applications it had. People find it overwhelming.
MH: It's the sexy thing to talk about right now to sound smart. But the majority of people don't fully understand it.
—
Well, there you have it. Artificial intelligence broken down so simply even this copywriter kept up. If you still have some questions or want to dive into AI further, we'd love to chat (and we'll still be here because robots aren't taking over our jobs – yet.)
more blogs you might like