Engage Millennials with Nostalgia Marketing
In a world that's ever-changing and always moving, immersing consumers in nostalgia sends them straight back to simpler times, with their security blanket in hand and stressful thoughts out of sight. Buzzing phones fade to the background and serenity sets in as they're filled with familiar, comfortable memories. Pretty powerful, right?
From the food their moms cooked them to the games they used to play and music they listened to, consumers' past experiences are what shape their present identities. When marketers find a way to tap into those experiences and connect not only to their emotions but their memories, too, they immediately feel connected to and have a more positive perception of a brand. And when consumers – especially millennials – feel or care for something, they're much more likely to act.
Marketers have picked up on the way nostalgia fuels millennials. Studies show it inspires them to make a purchase because it "promises an immediate return in the form of happy memories and comfort." Brands are realizing the value of connecting with consumers on a more emotional, in-depth level, and nostalgia-driven marketing campaigns are growing.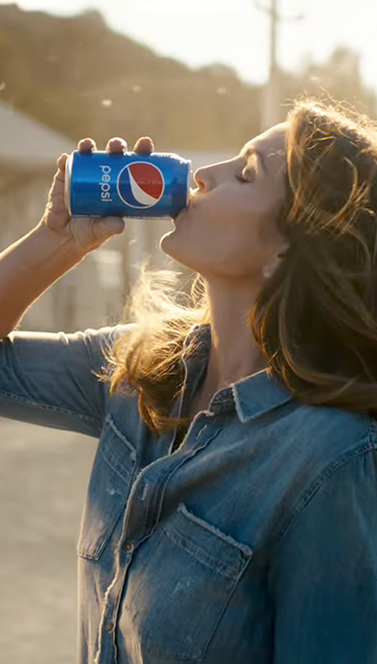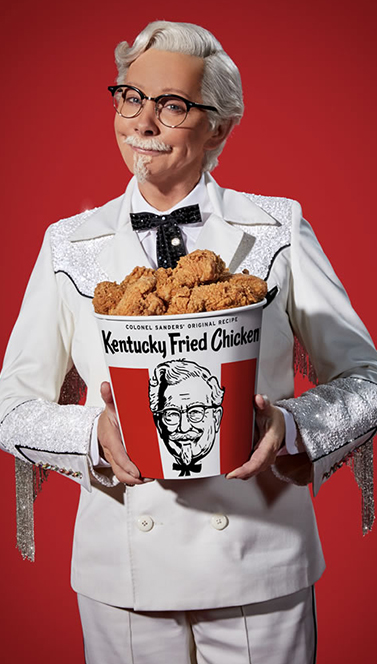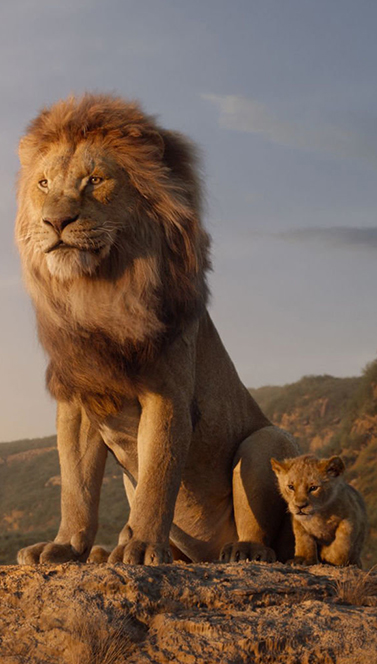 Powerhouses like Nike and Pepsi are revisiting the past, using old logos and designs for campaigns and putting out retro products. KFC brought Colonel Sanders back as the face of the brand. TV and movie revivals have taken over box offices, attracting those who saw them the first time around and sharing the same story with a new generation. A Star is Born, Lizzie McGuire, The Lion King, Aladdin – just to name a few – found opportunity to capitalize on nostalgia, topping charts and selling merch, soundtracks, DVDs and more. Even Microsoft, a tech company that thrives off of innovation and defining trends, played up their customers' fond memories of the '90s.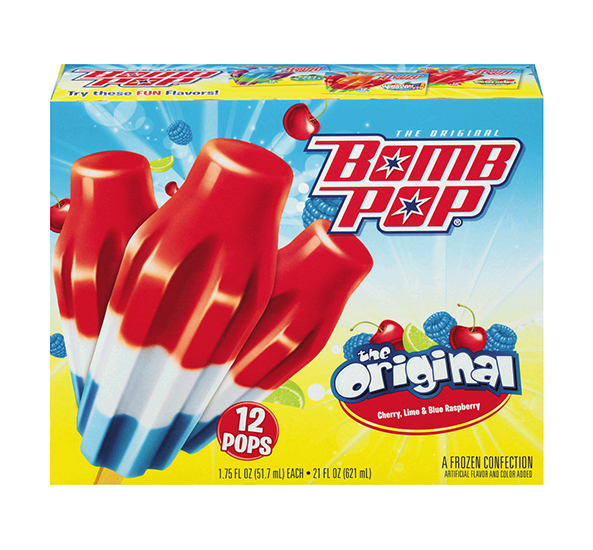 Many brands weave nostalgia into their strategy, but one of our passion brands, Bomb Pop, has transfused in into their entire identity, making them a tri-colored, six-finned segment differentiator. At the mere mention of the ice pop's name, consumers are transported to affectionate memories of their childhood – long, hot, worry-free summer days spent running through the grass outside. But while their likeness has been used as a creative mechanism to convey childhood memories, their use of nostalgia never compromises their voice or values.
With an overwhelming frozen novelty aisle (I looked around at a handful of supermarkets and box stores in the area, and I found an average of about 180 unique offerings filling an average of 5.5 freezers per store), Bomb Pop is one of the only items in the frozen novelty section that hasn't been saturated with store brand and other imitator knock offs. The champion of the novelty section is still the age-agnostic, patriotic classic.
So what's the key to effective nostalgic marketing and building lasting power? While employing a retro strategy is sure to evoke emotion, without a modern spin, it might come off as out of touch. Take Stranger Things, for example. The wildly popular TV show references style and verbiage from the '80s and pays homage to fan-favorite thrillers like E.T., the X-files and more. But it isn't just a remake; it combines nostalgia with original ideas, characters and storylines. Pokémon GO does something similar, mixing the beloved cartoon and characters with an entirely new concept – an AR-driven, real-life game.
In addition to including a modern tie, it's important for brands to stay authentic. Keep a pulse on trends and pop culture, listen to what people are talking about and plug those ideas into your strategy when they align with your brand.
more blogs you might like