SD's Great Places & Great Faces
By Laura Mitchell
Tourism
03.01.18
3 Min Read
It's been said individuals receive one of the largest boosts in happiness from the simple act of planning a vacation. Yet, according to the U.S. Travel Association, more than 662 million vacation days went unused in 2017. Why is that? Well, we all know the excuses: "I'm really busy at work." "Who will watch the dog?" "Now is just not the right time." The list goes on.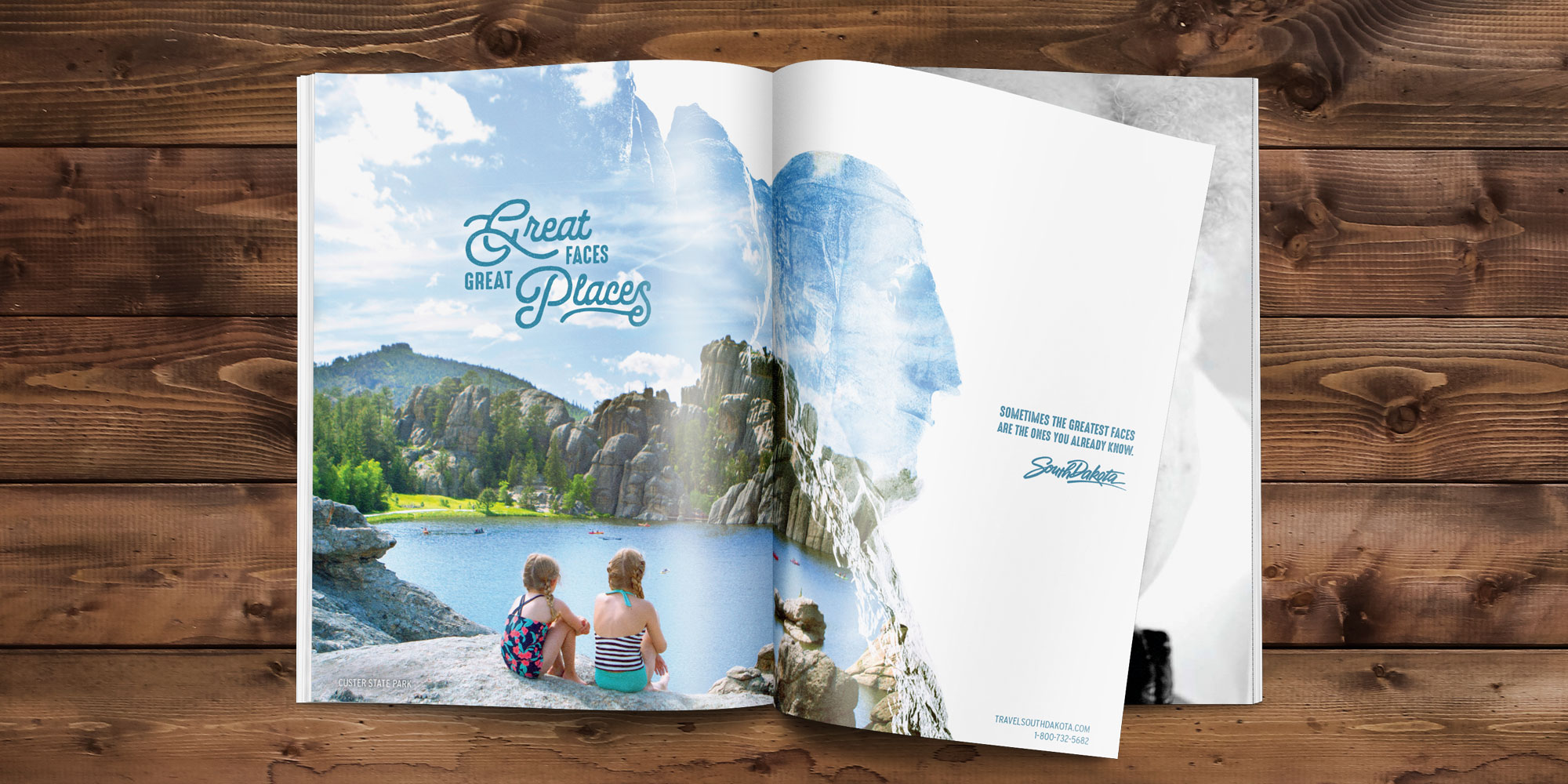 As we started digging into why people aren't traveling to South Dakota, we realized it's not just the act of getting someone to plan a vacation that is the challenge. Rather, it's specifically helping our target audience realize that South Dakota has so much more to offer than what they think they know. When asked about traveling to South Dakota for vacation, one Chicago Focus Group participant responded:
"South Dakota feels like a trip everyone knows about – they know what they'll see, they know what they're going to get. It doesn't feel inspiring; it doesn't feel like a vacation you want to take."
Aiming to address these hurdles and false perceptions, we partnered with South Dakota Department of Tourism to launch a new campaign showing the unexpected through the Great Faces and Great Places of our state.
In our "Great Faces Great Places" campaign, television creative uniquely showcases South Dakota through interview-style testimonials featuring individuals a visitor could encounter while in the state. Stories include park rangers, winery owners and even gourmet pastry chefs who call South Dakota home. Music throughout the campaign is composed and produced by local artists like Burlap Wolf King, incorporating the well-known state jingle "Great Faces Great Places, South Dakota." And a double-exposure design combines these the faces with unique places, setting the creative elements apart from competitors.
In addition to television, the campaign shares the unexpected places and personalities of South Dakota in national and regional magazines, radio and direct mail.
Do yourself a favor: leave the excuses behind and start planning your vacation. Better yet, start planning your South Dakota vacation and come face-to-face with the state of great.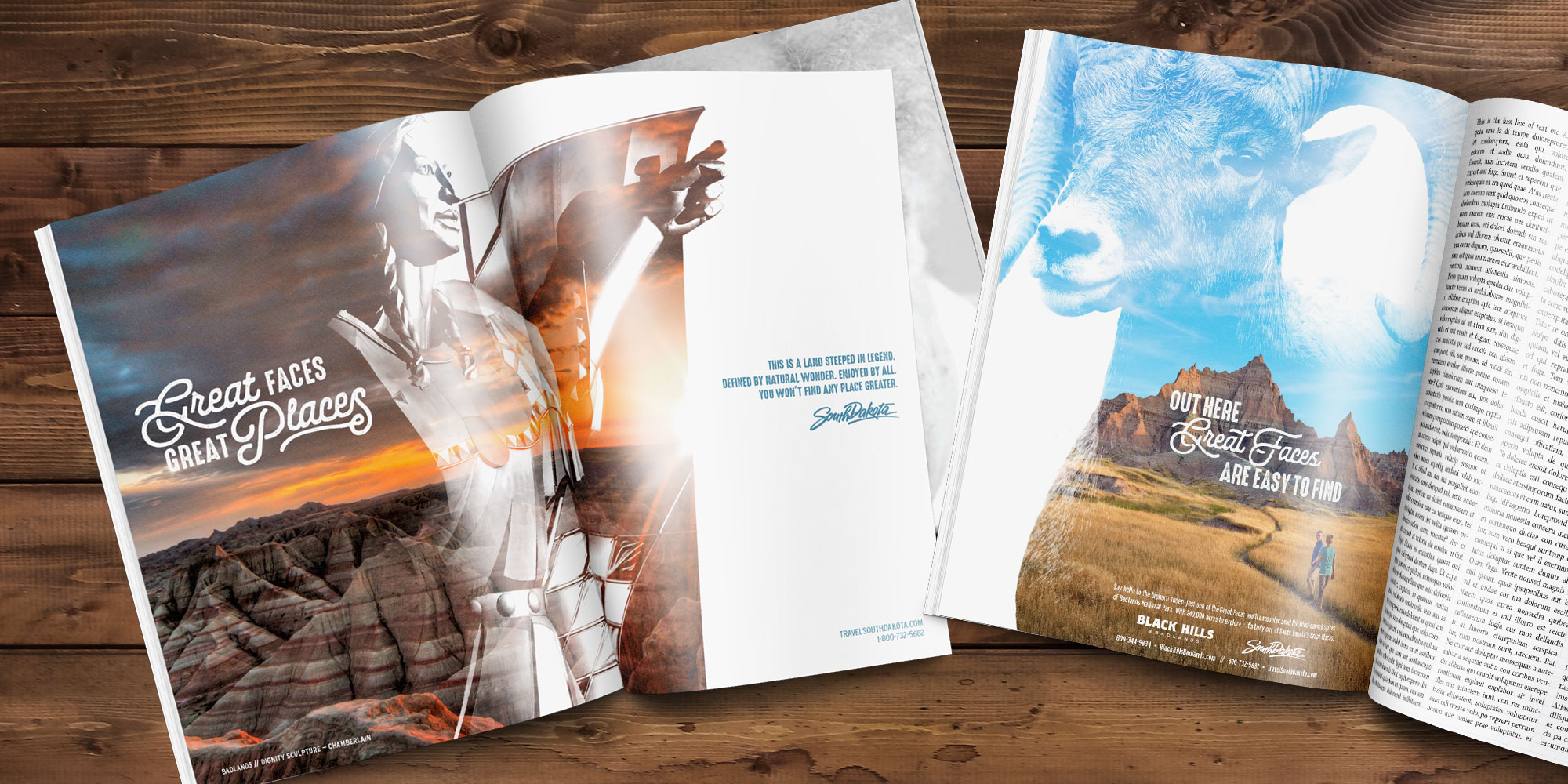 more blogs you might like