What Will Travel Look Like in 2021?
By Matt Hammer
Tourism
11.19.20
3 Min Read
From postponed plans to socially secluded trips, travel in 2020 wasn't what anyone anticipated. And with uncertainty still looming for the foreseeable future, many are wondering how COVID will affect travel in 2021. Our Consumer Insights team has the inside scoop.
How Do People Feel Right Now?


How Will Travelers Approach 2021?
AFTER A YEAR OF LIMITED OPPORTUNITIES TO TRAVEL, PEOPLE ARE: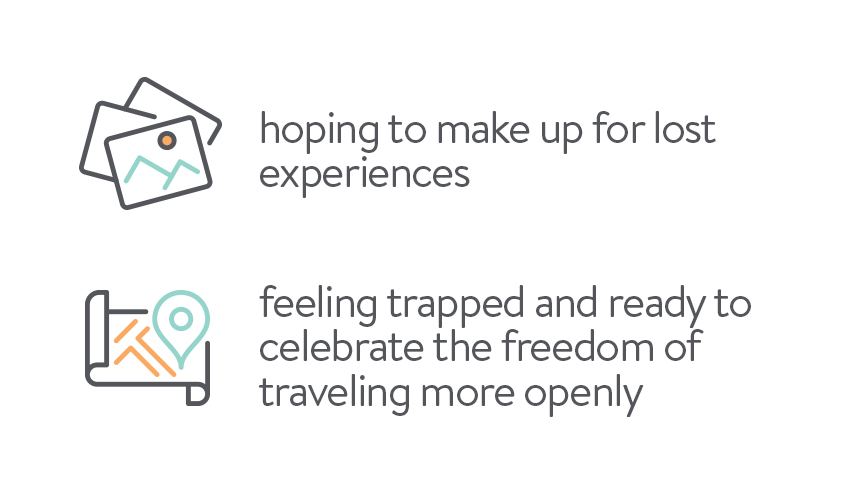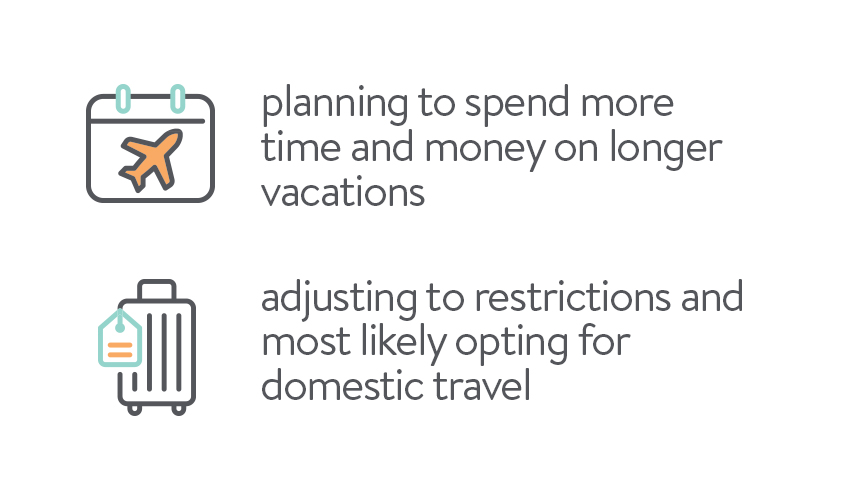 How Has Planning Changed?
WHO WILL TRAVEL?
Younger age groups are more willing to travel.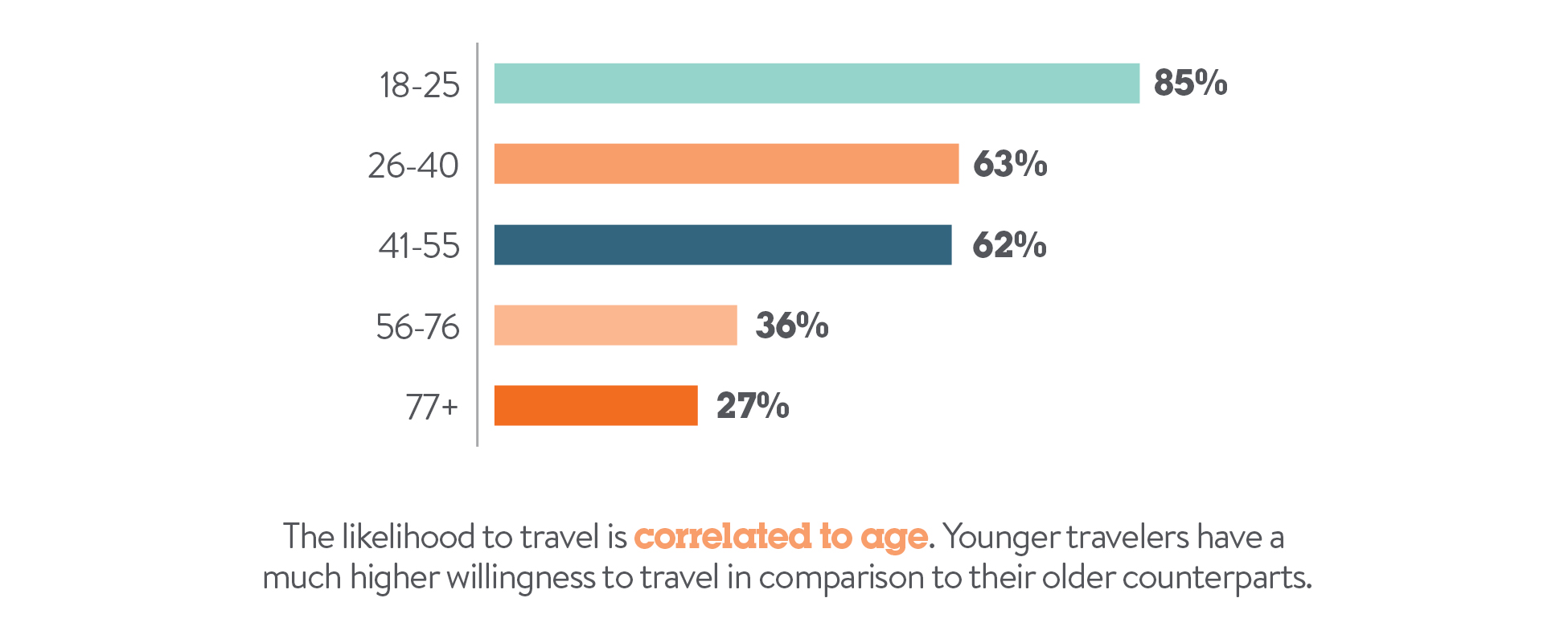 HOW WILL THEY BOOK?
Booking windows will become shorter.



WHERE WILL THEY GO?
Travelers will opt to stay closer to home.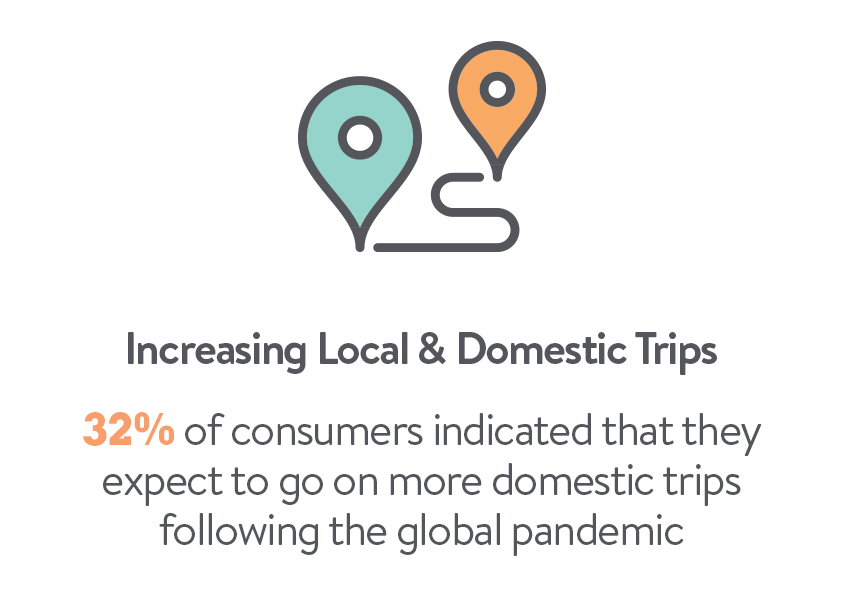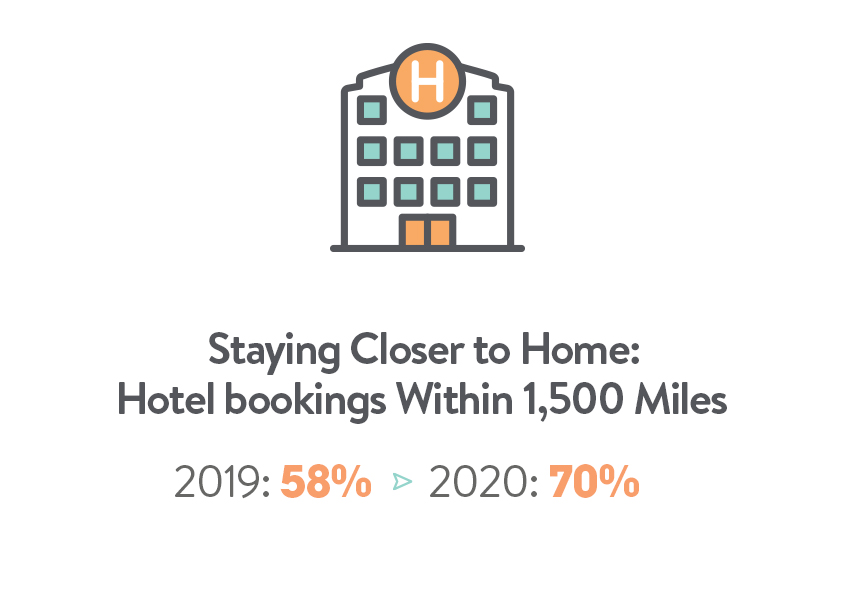 What Kind of Trips Will People Plan?
Distance and personal space will continue to be important. Road trips, camping and outdoor recreation offer a sense of safety for travelers.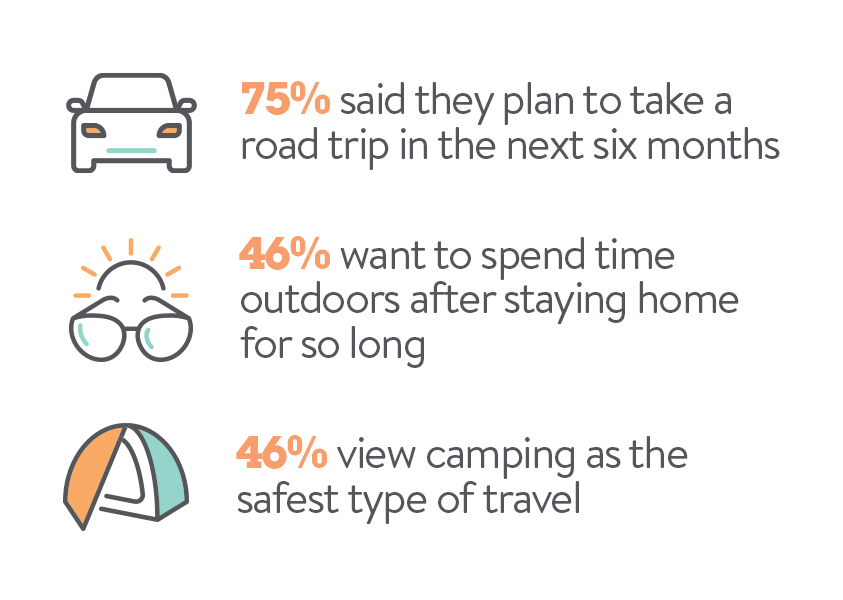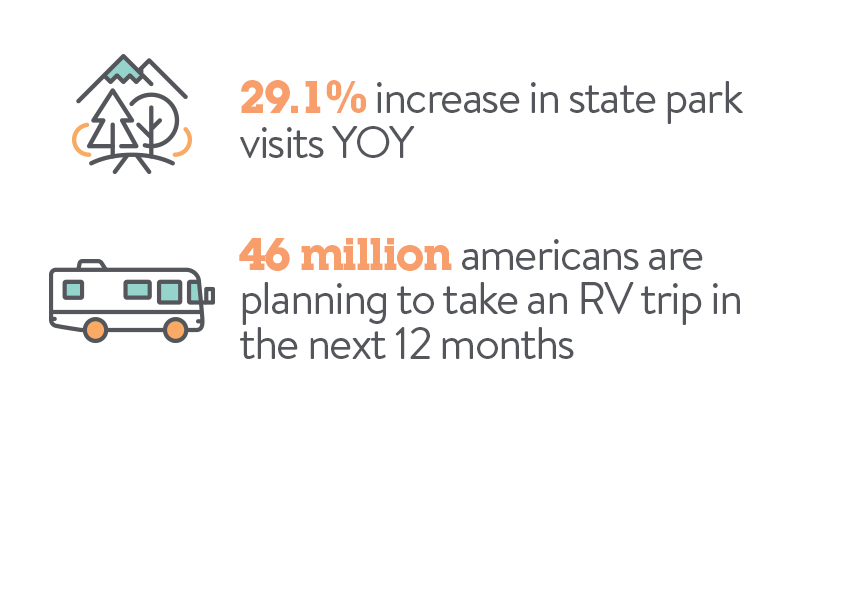 more blogs you might like