98% Increase in Mobile Revenue
Black Hills Vacations
Black Hills Vacations is a one-stop shop for vacation planning in the Black Hills, helping tourists and travelers book hotel accommodations, activities, tours, car rentals and more.
Their site and booking engine, BlackHillsVacations.com, drew more than half of its users through mobile, meaning it was vital to provide a seamless, responsive booking experience. Black Hills Vacations challenged our team to rebuild their website, integrating a responsive booking engine along with a robust digital marketing campaign to effectively drive more online mobile sales.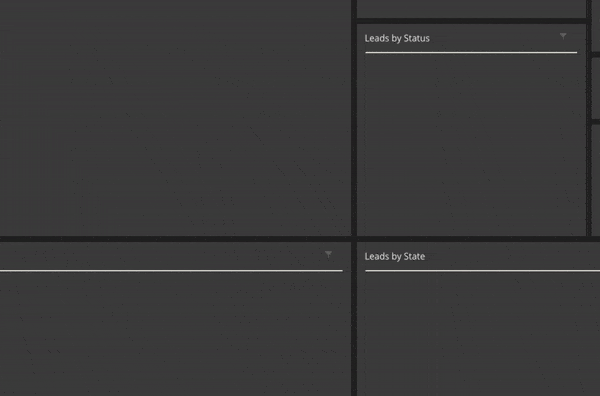 a data-driven redesign
Before any work began, L&S uncovered and utilized visitor analytics and insights to improve the user interface and provide high-value customers with the information they really want.
The user experience was simplified and streamlined, making mobile booking easy and engaging. We worked with Black Hills Vacations to constantly optimize the search-to-sale funnel, always optimizing throughout the sales process.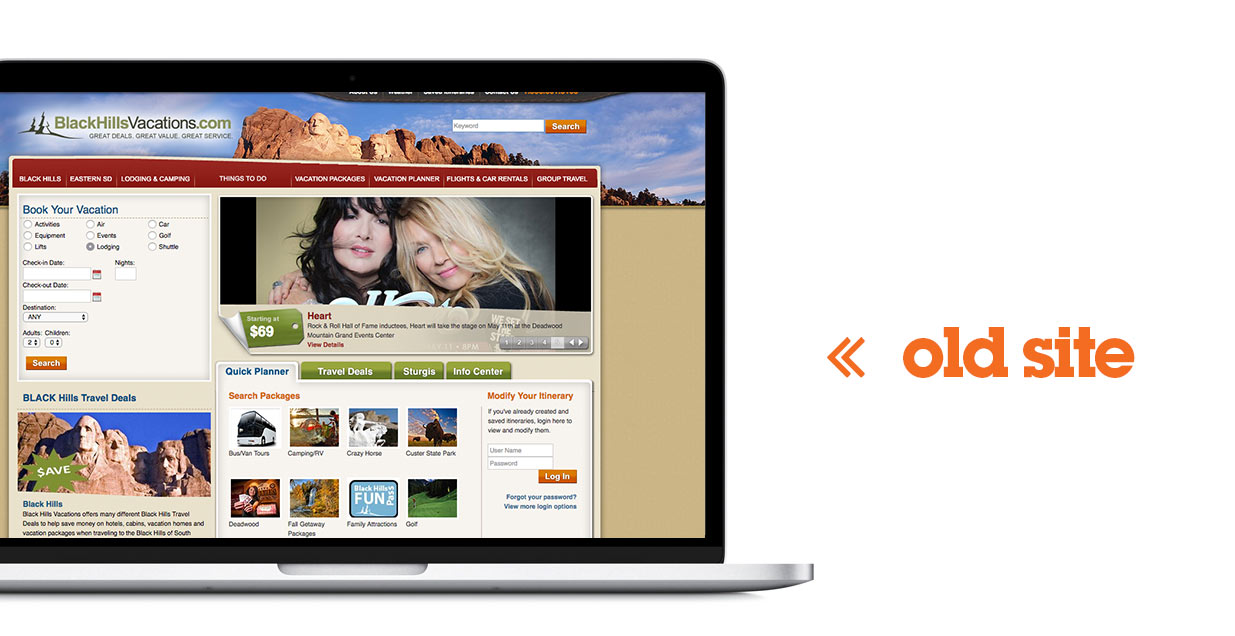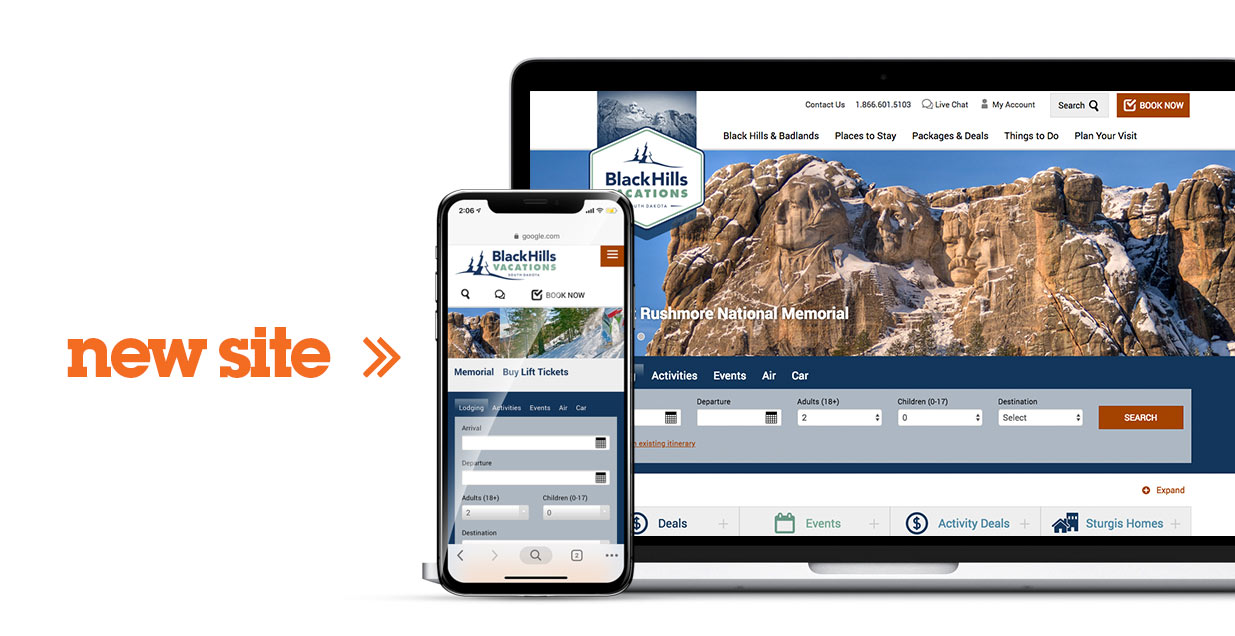 "The user experience was simplified, making mobile booking easy."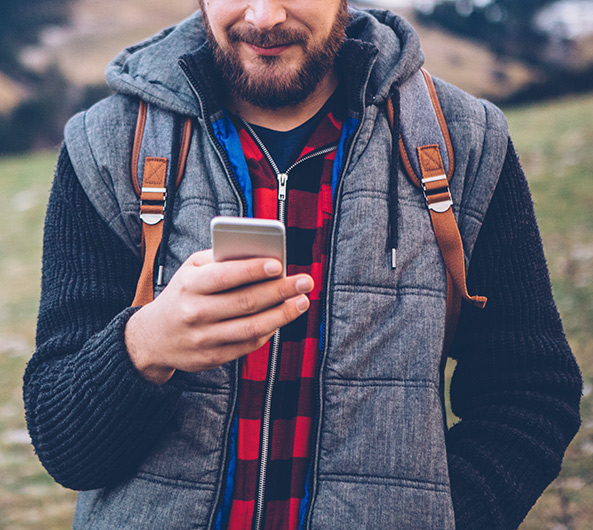 To aid a cleaner booking process, we also opted for a cleaner design, showcasing the attractions and beauty of the Black Hills while easily highlighting featured offers, vacation packages, partners and events. Before launch, we also integrated tracking and campaign efforts to ensure we could show results from the media efforts.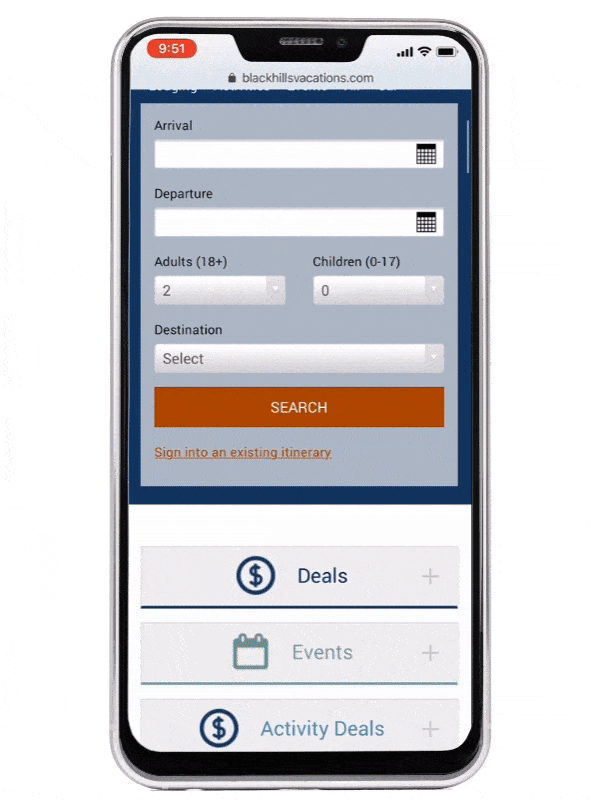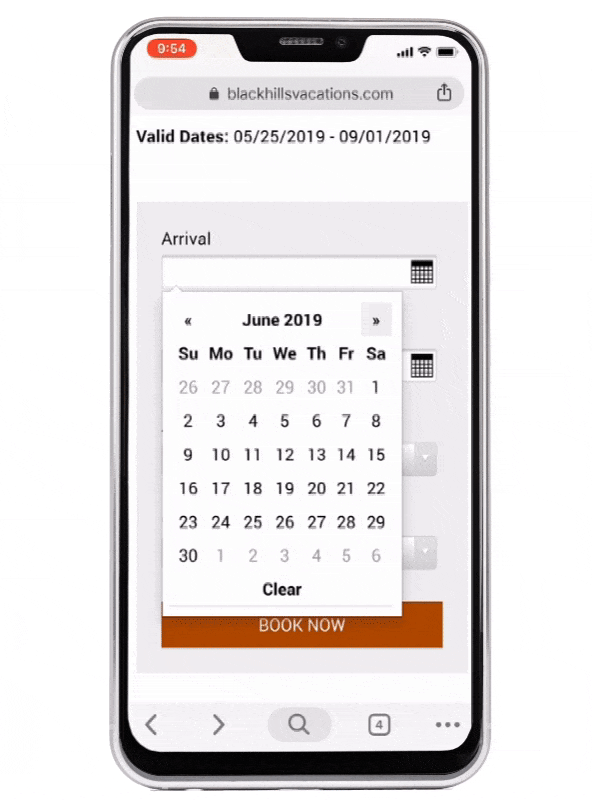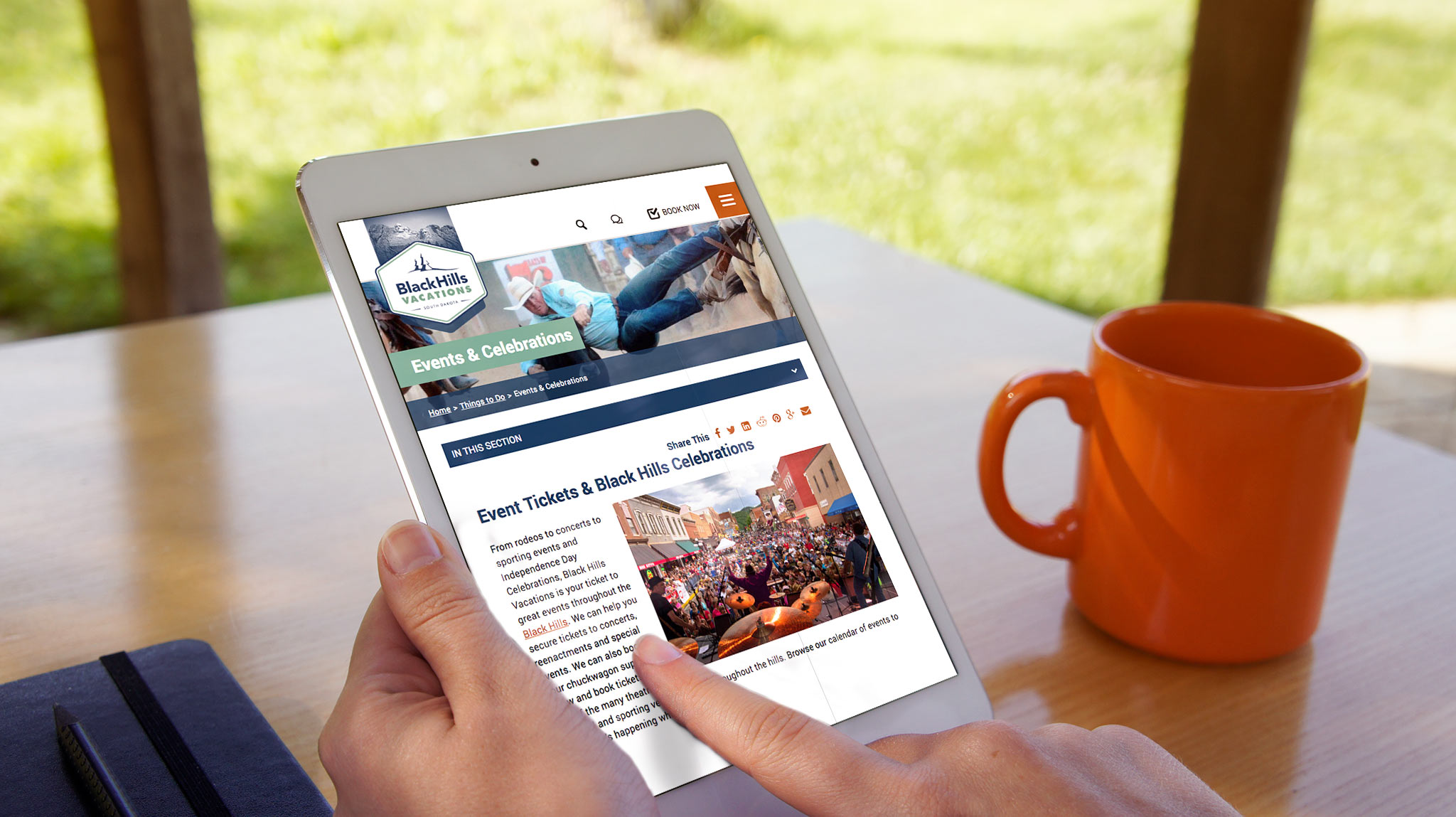 marketing that makes the sale
Along with the booking engine redesign, L&S launched a dynamic retargeting campaign, focusing on the top types of vacationers, with both Facebook and display ads.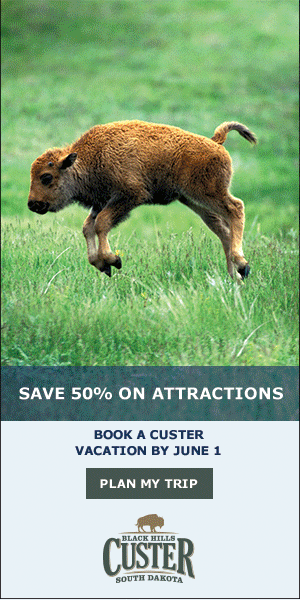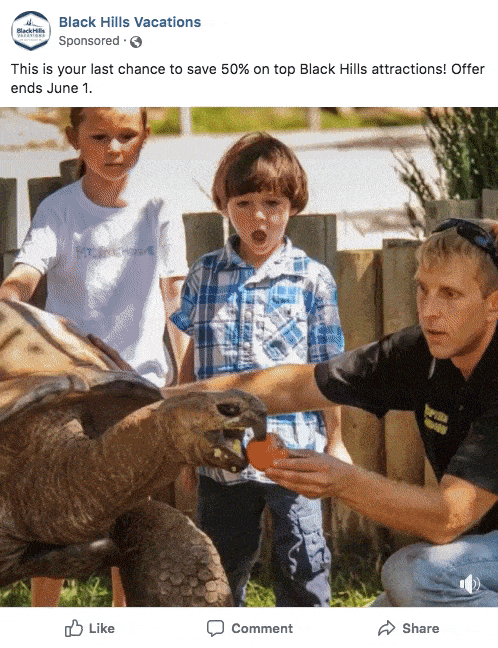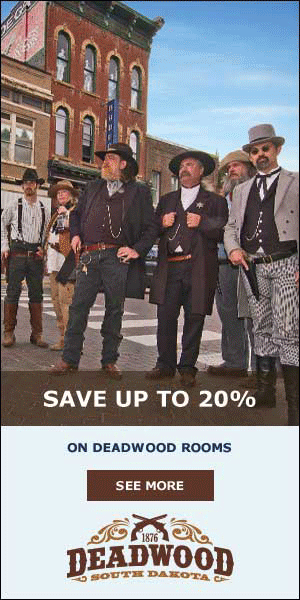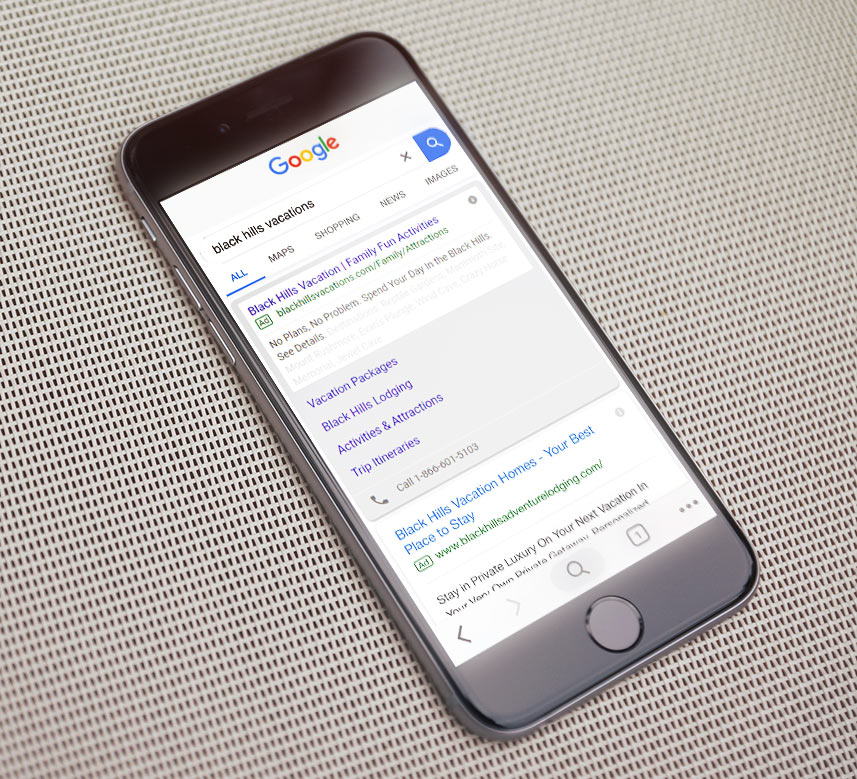 Our paid search campaign was built out to include mobile clicks-to-call. We also created specific campaigns for vacationers who were already in the Black Hills area and might be searching to book a last-minute hotel room or cabin from their mobile device.
the results
When we compared the 16 months before site launch to the 16 months after, the results spoke for themselves. We saw a significant impact on booking, with a 98% increase in mobile revenue and a 466% increase in the mobile ecommerce conversion rate.
"Mobile revenue increased by 98%."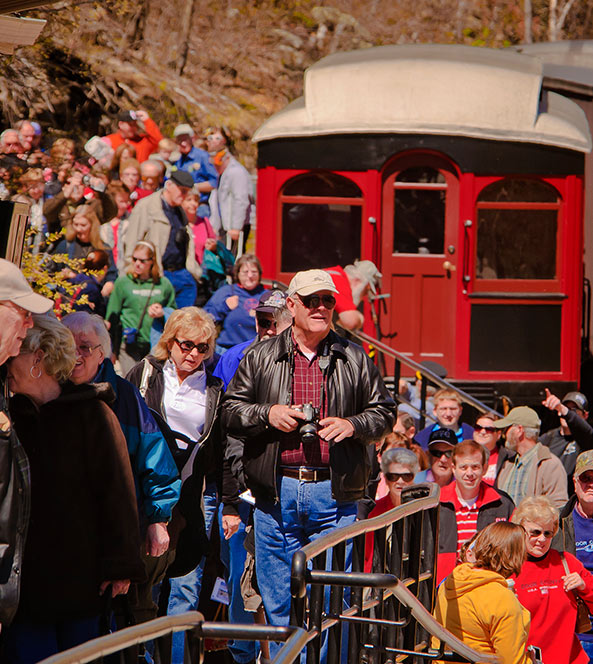 And when we looked at engagement and site traffic, mobile site sessions increased 191%, with mobile search sessions increasing 180%.