Growing Visitor Spending
South Dakota Tourism
South Dakota is known for its Great Faces and Great Places– namely, Mount Rushmore. But much to the surprise of many visitors, there's more in South Dakota than our most famous monument. So we embraced our state motto for the state's latest tourism marketing campaign.
Based on data and insights from visitor intercepts, the "Great Faces, Great Places" campaign was derived from the fact that vacation time is precious, and people are looking for unexpected and authentic experiences now more than ever. Many of these experiences start with the people and the places who greet you as you explore the state. And they offer great stories of adventure, history and culture beyond what people typically expect from the Rushmore State.
Awards
ADDY Award: Best of Class, Print
ADDY Award: Gold, Print Advertising
ADDY Award: Gold, Print Advertising
ADDY Award: Gold, Campaign
ADDY Award: Silver, Sales & Marketing
Printing Impressions: Gold Ink Award, Dimensional Printing
2018 Integrated Marketing Campaign Award: Silver
2018 Print Campaign Award: Silver
ADDY Award: Best of Show, Print
ADDY Award: Best of Class, Print
ADDY Award: Best of Class, Cross Platform Campaign
Telly Award: Gold, TV Campaign
ADDY Award: Direct Mail
ADDY Award: Gold, Cross Platform Campaign
ADDY Award: Gold, Print
ADDY Award: Silver, TV
People are looking for unexpected and authentic experiences now more than ever.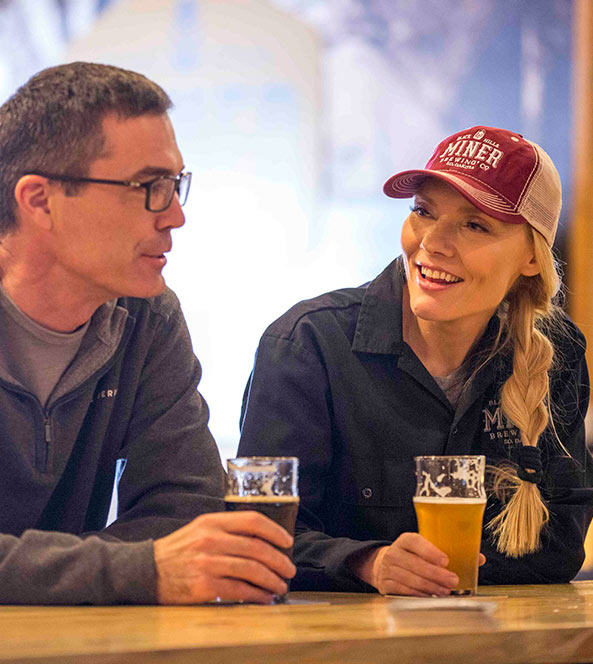 for every place, a face
Creative tells the real stories behind the faces and places that make our state so great. Documentary style videos share stories and experiences through the eyes of a South Dakota park ranger, artists, musicians, business owners, pastry chefs and more, each telling their own authentic story of what makes South Dakota so great for both visitors and those who live here. Because our locals know this place better than any actor. They are real. They are genuine. And they are more than willing to share, in their own words, what South Dakota can offer.
Using the Visitor Engagement Program (VEP), we were able to aggregate and model audience data for more effective video placement using these compelling stories, earning nearly double the impressions for the cost.
We earned nearly double the impressions for the cost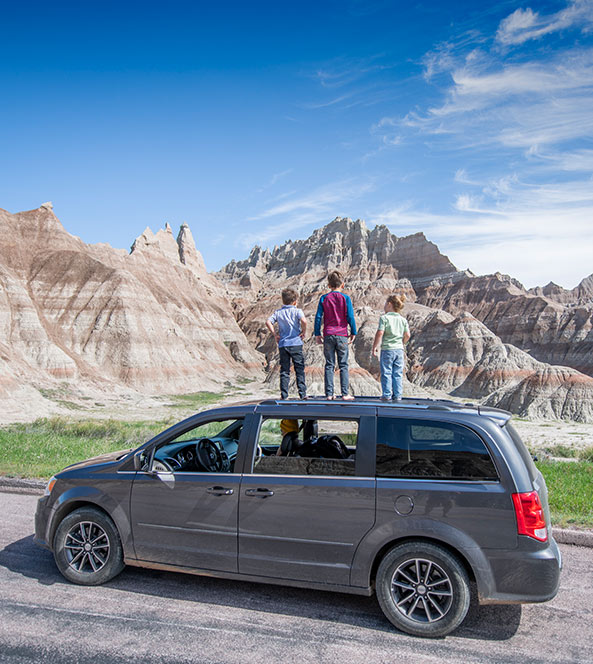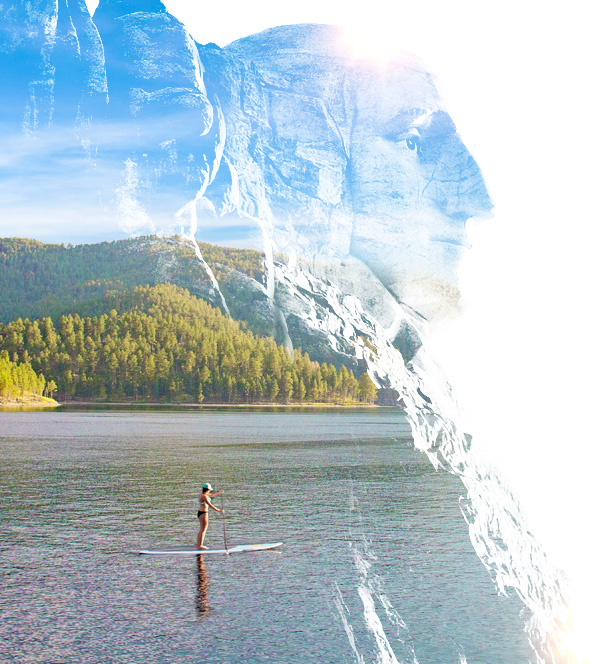 a look all our own
From a design perspective, after looking through multiple competitor ads, it was clear things started to blend together. So we utilized a unique approach using double exposure to blend both a face and a place to stand out in digital, outdoor and stunning print advertising. Not only did these placements include breathtaking visuals, but others included interactivity with tear-outs and a coloring book.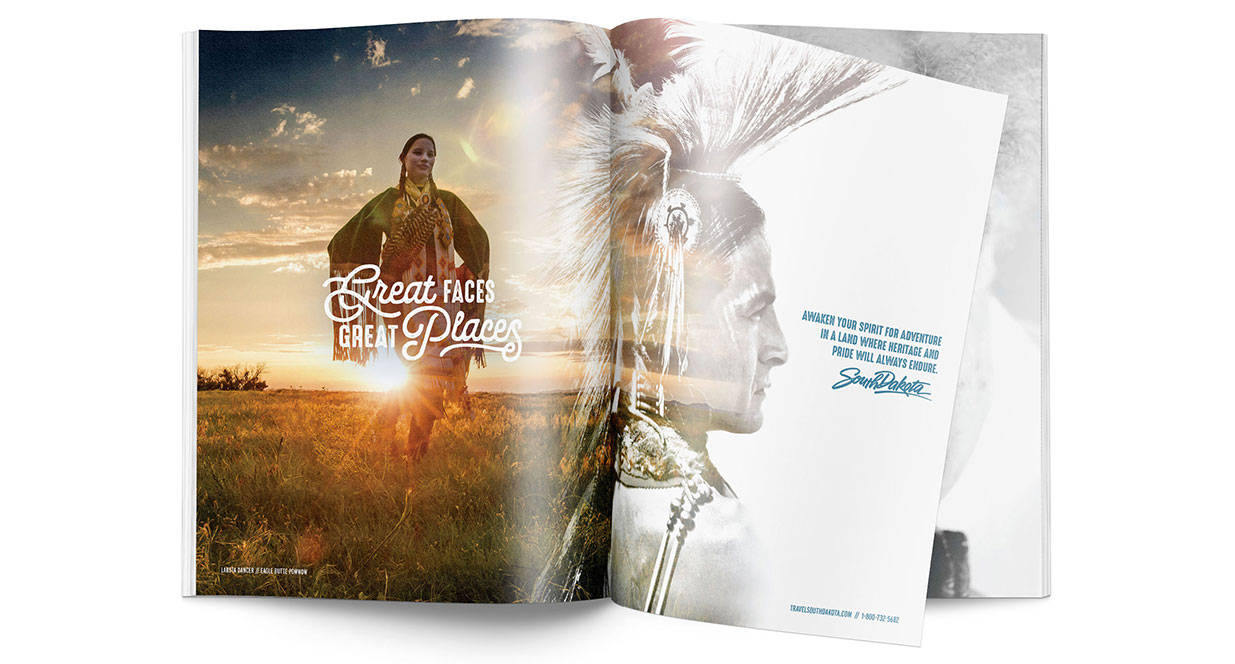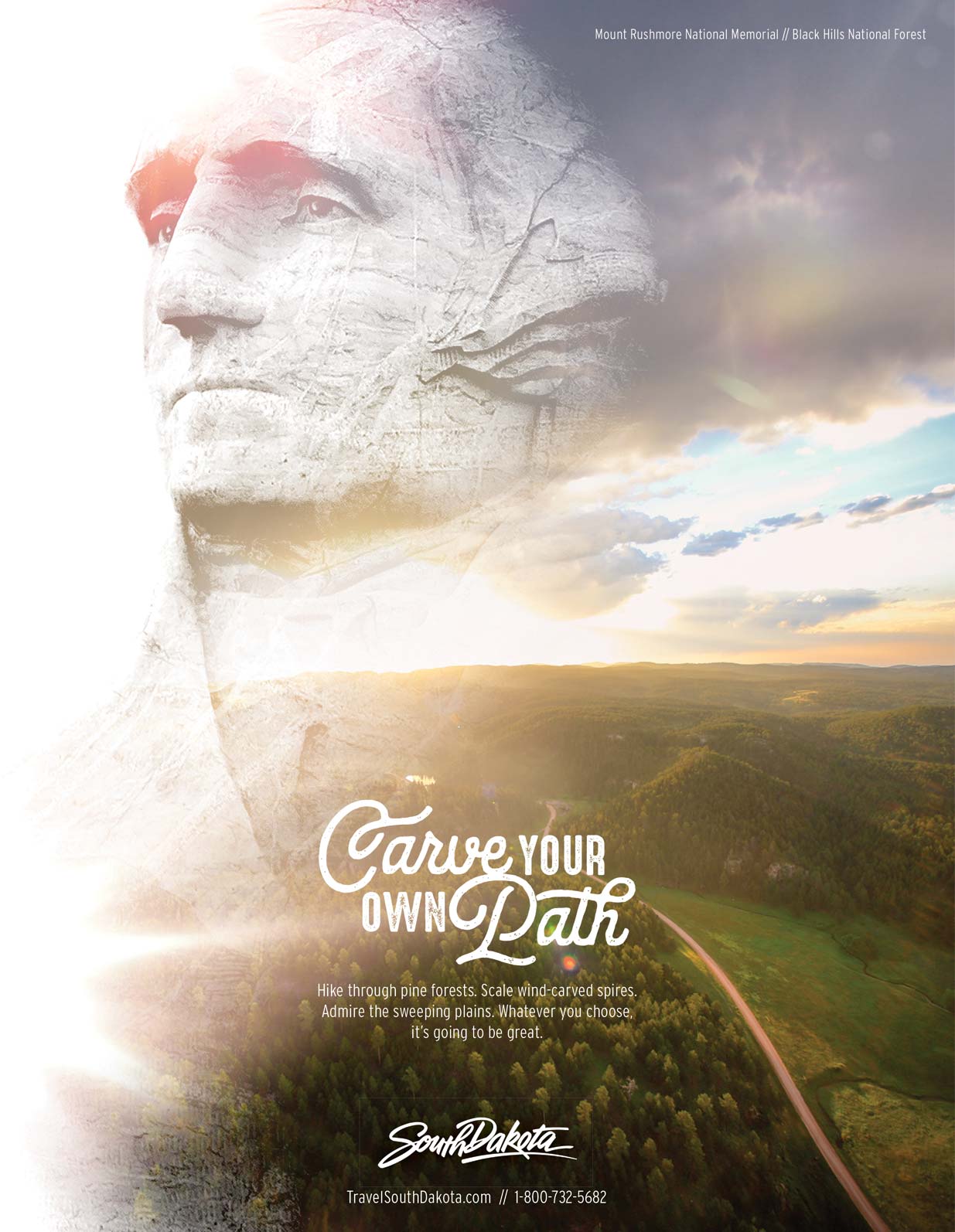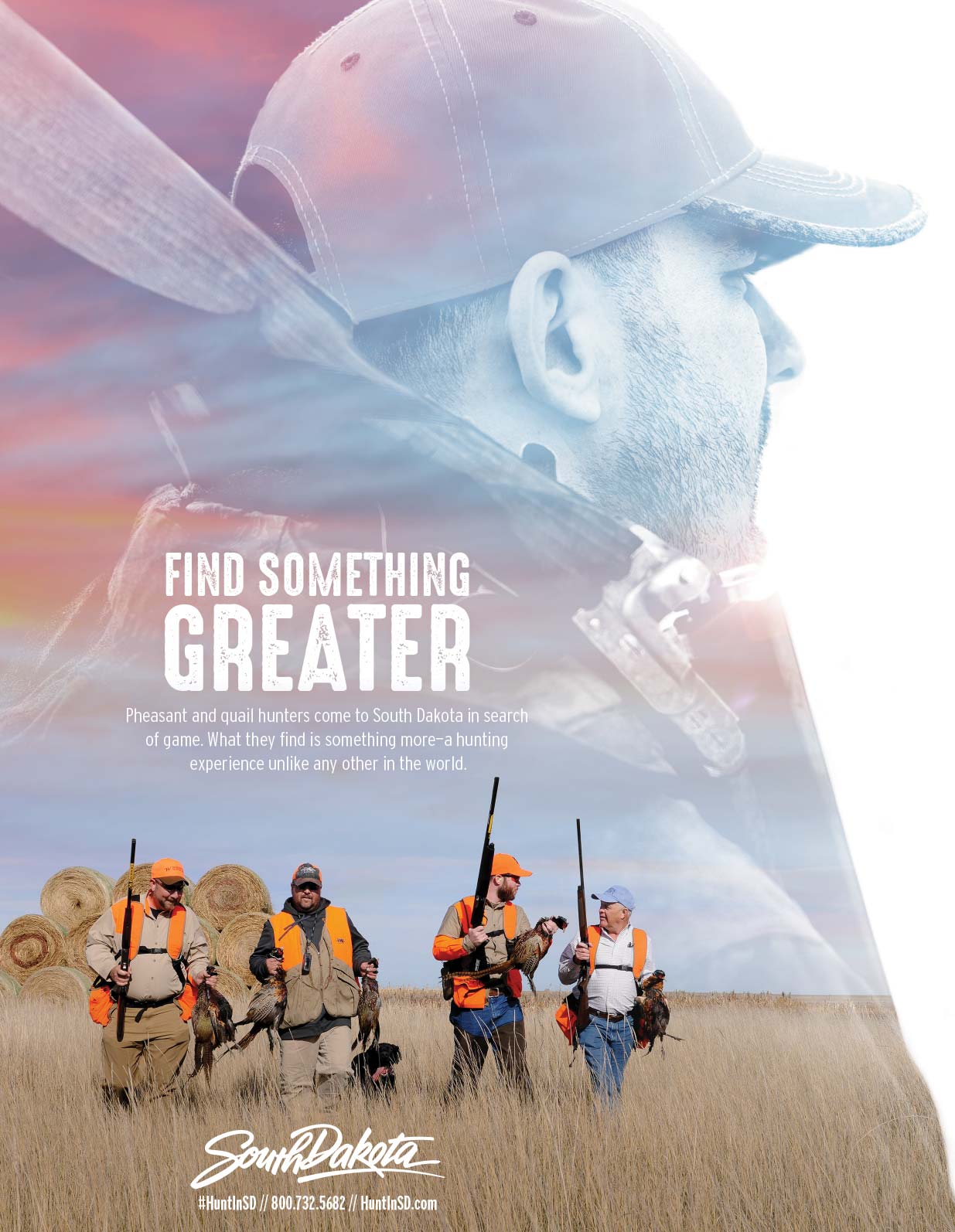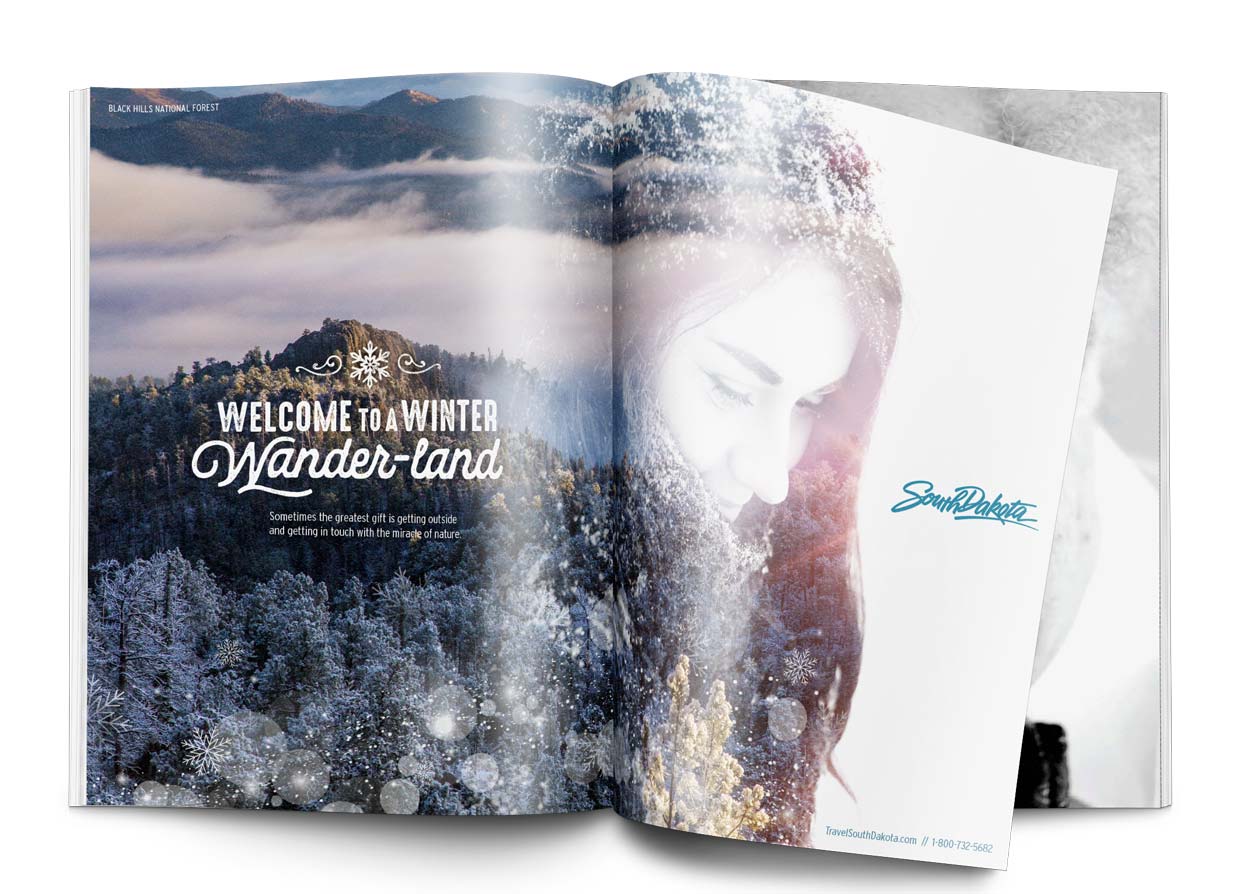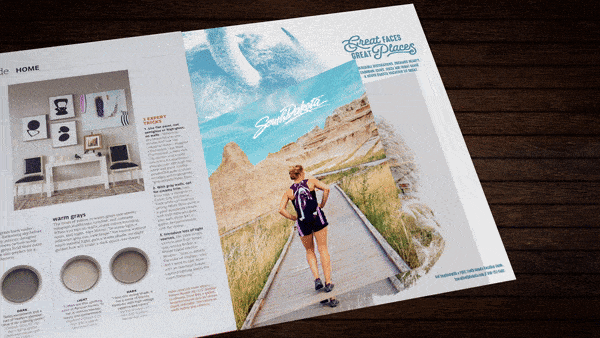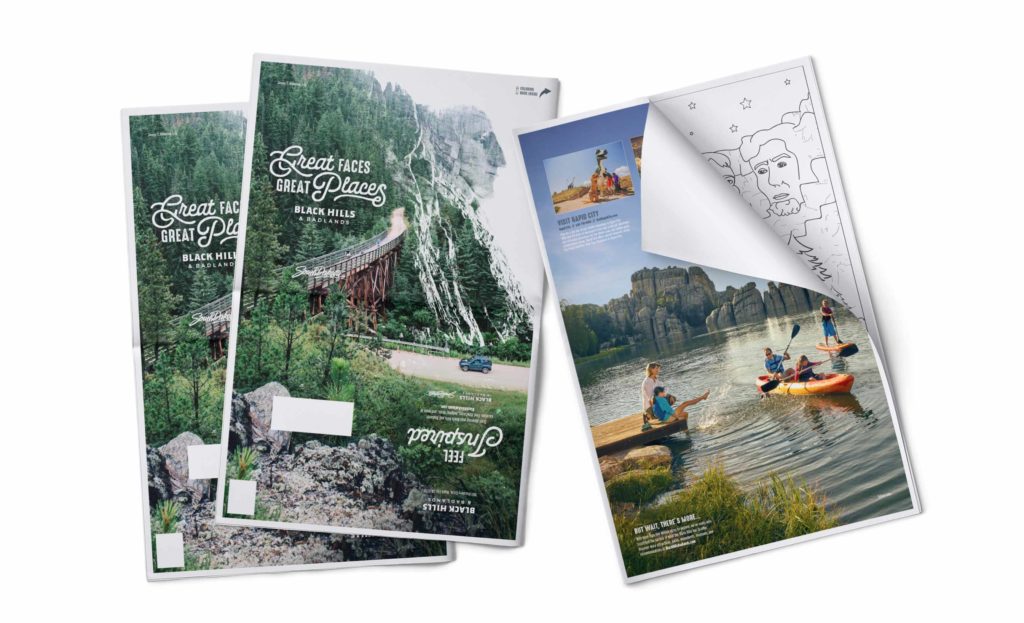 Mall advertising also targeted potential visitors, and through geofencing we were able to serve an additional rich media banner to those who viewed it, adding frequency and another meaningful touchpoint for our audience. An innovative direct mail piece featuring a spinner was also shared, letting people explore several great places with the turn of a dial.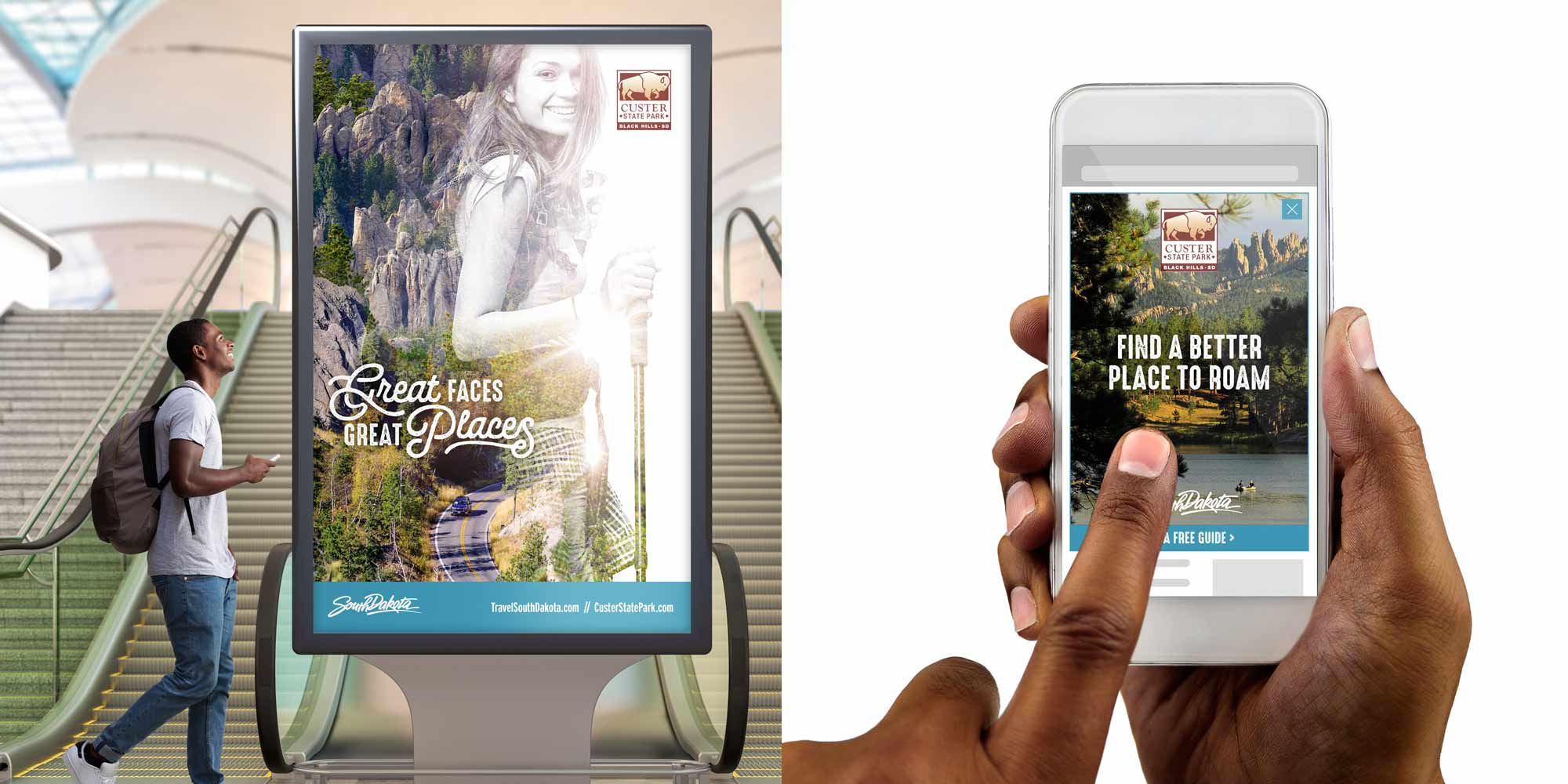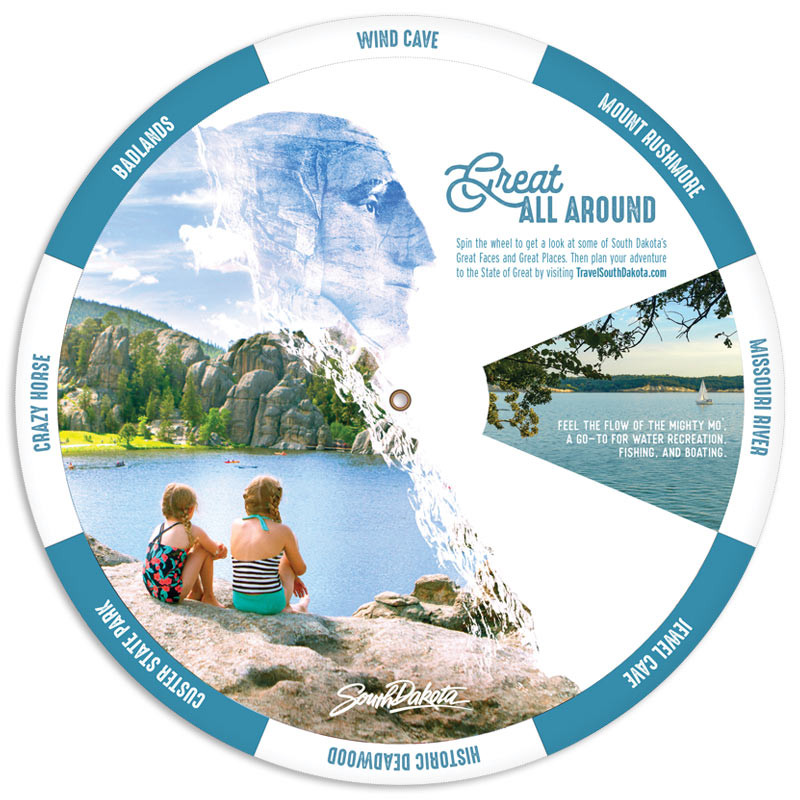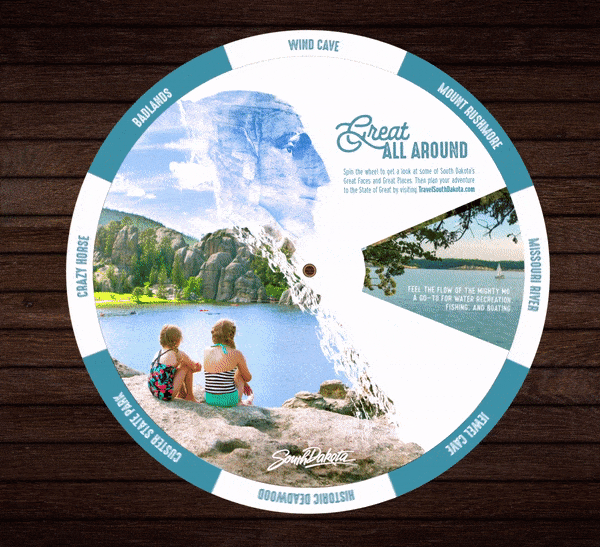 great results
Whether a buffalo, statue, monument or winery owner, South Dakota's great faces and places stood out, capturing attention and awards. The campaign won multiple ADDY and Adrian Awards, along with the U.S. Travel Association's Mercury Award for the best tourism print campaign in the entire United States.
But even better? The campaign resonated with visitors. Our marketing efforts exceeded campaign goals by 27%, generating 2-to-1 impressions. Efforts with the state's coop communities saw a 53:1 return on investment in 2021. Also in 2021, we helped attract 13.5 million visitors to South Dakota , achieving $4.4 billion in visitor spending – an all-time high. With L&S, South Dakota Tourism has seen record increases in the last several years and was the first state to rebound from the pandemic.
In addition, research from Longwoods International showed that people who saw our campaign had a more positive perception of the state than those who didn't.
we've driven visitation growth for ten straight years and helped south dakota be the first to rebound from the pandemic.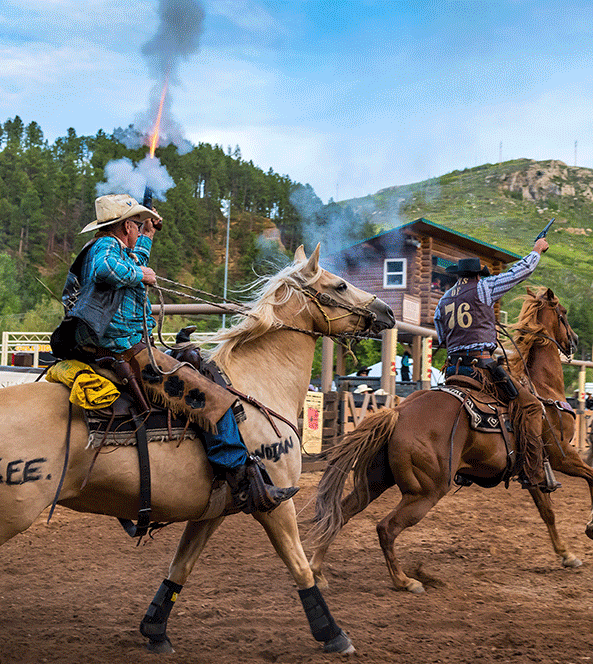 Not only did the campaign drive visitors and spending, but it also influenced the very perception change that stemmed from our initial insight. By showing the unexpected, we were able to showcase great faces and great places, with great results from our visitors from around the world.