Jim Reaper
South Dakota Office of Highway Safety
It's true – whenever you drive, a stealthy passenger is always riding with you, waiting for you to slip up. It's Death. And it's a nefarious reminder that doing a few simple things, like buckling up or putting down your phone, can save your life on the road.
L&S partnered with the South Dakota Office of Highway Safety to bring this reminder to life, but not in a dark or preachy way. The worst offenders of drinking and driving, seat belt usage and distracted driving tend to be young males who respond better to humor than scare tactics.
Peeps Involved
Team Space
Team Steve
Great Plains Motion Picture Co.
Awards
W3 Award: Silver, Integrated Campaign for Marketing
W3 Award: Silver, Government Website
USEOW: First Place, Radio & TV PSA Categories
Cue Jim Reaper – a fresh take on Death.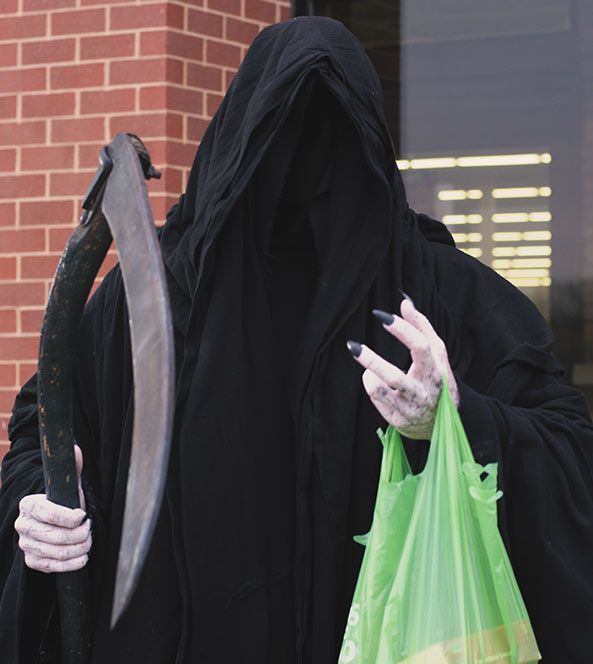 Cue Jim Reaper – a fresh take on Death. Jim's goal is to get attention and change behavior by showing up in humorous driving situations. From distracting you on the road to tempting DDs with drinks, Jim is always trying to make smart drivers slip up. And when they thwart his tricks, he loses.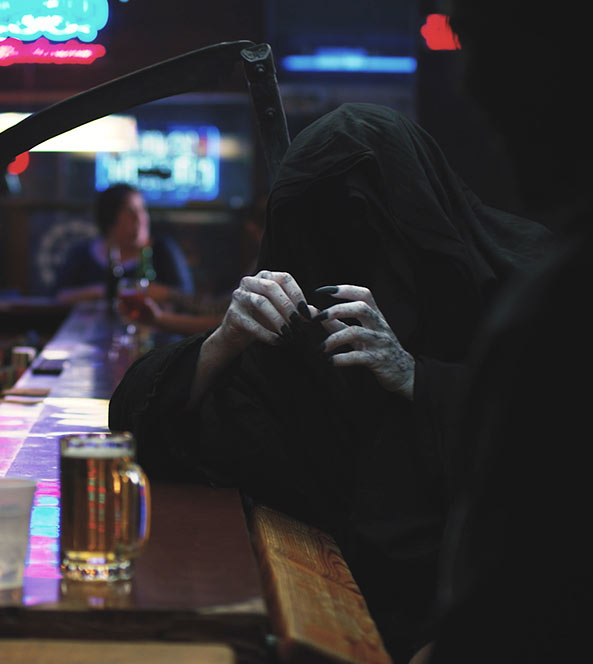 By making our message more approachable and memorable, the South Dakota Office of Highway Safety can make a greater impact across several safety campaigns with an unlikely spokesman.
Jim Reaper makes an appearance across video ads for seat belt safety, drinking and driving, and motorcycle safety.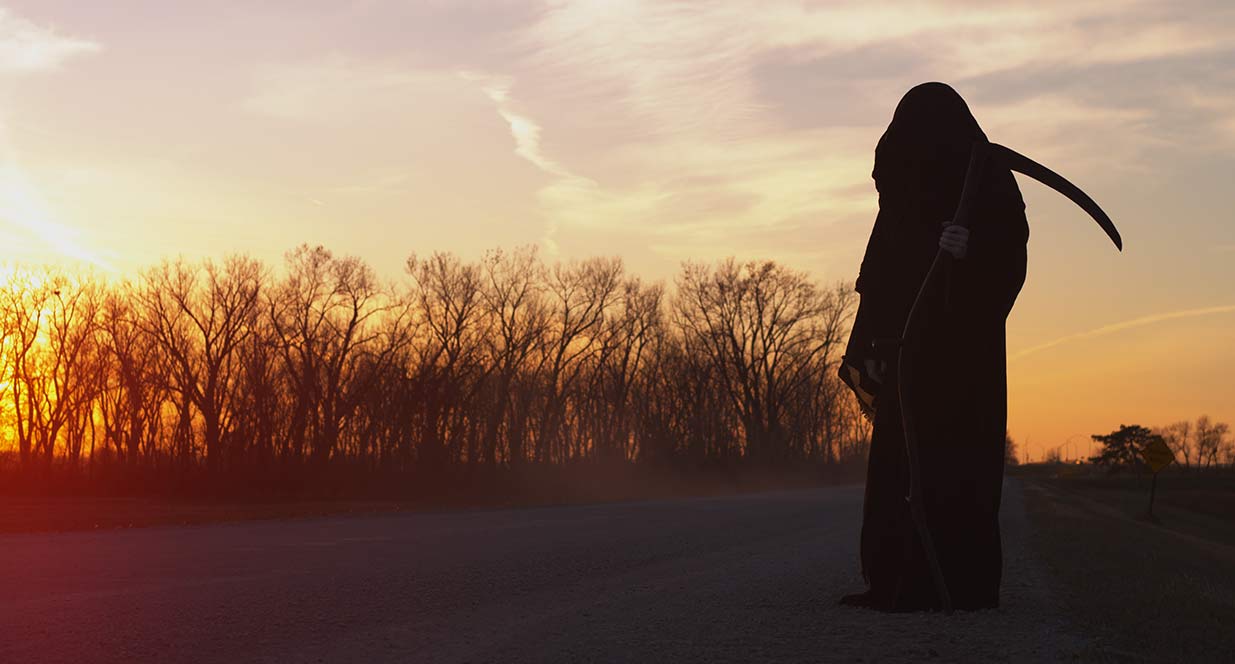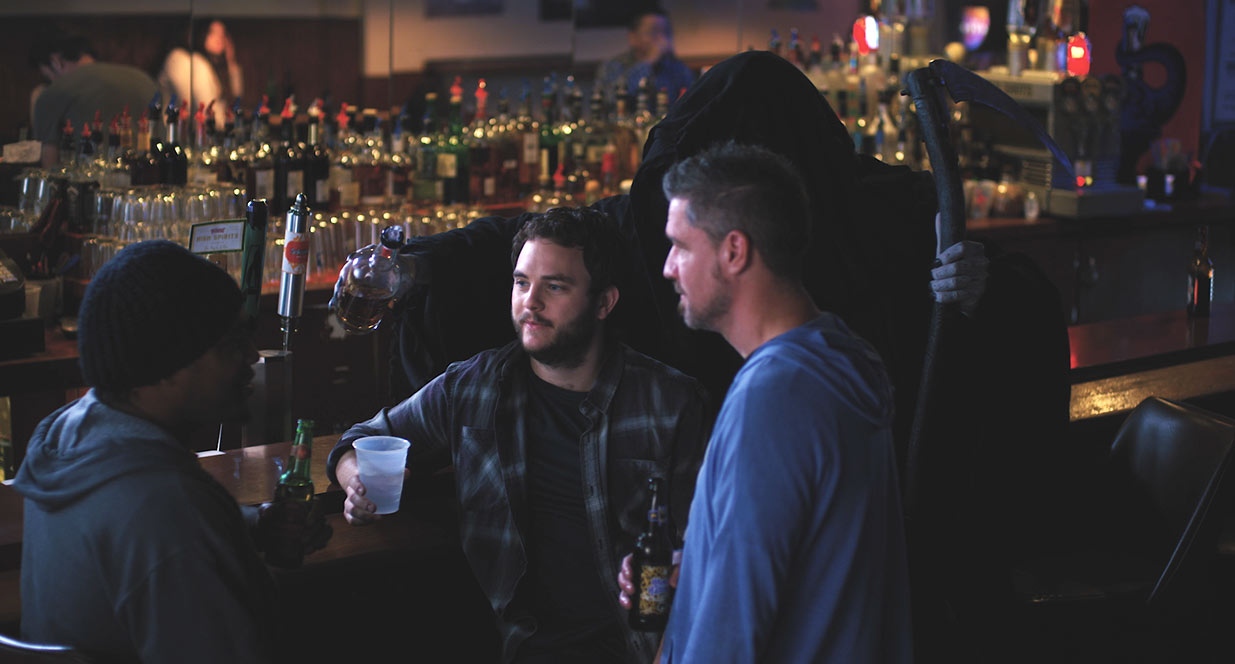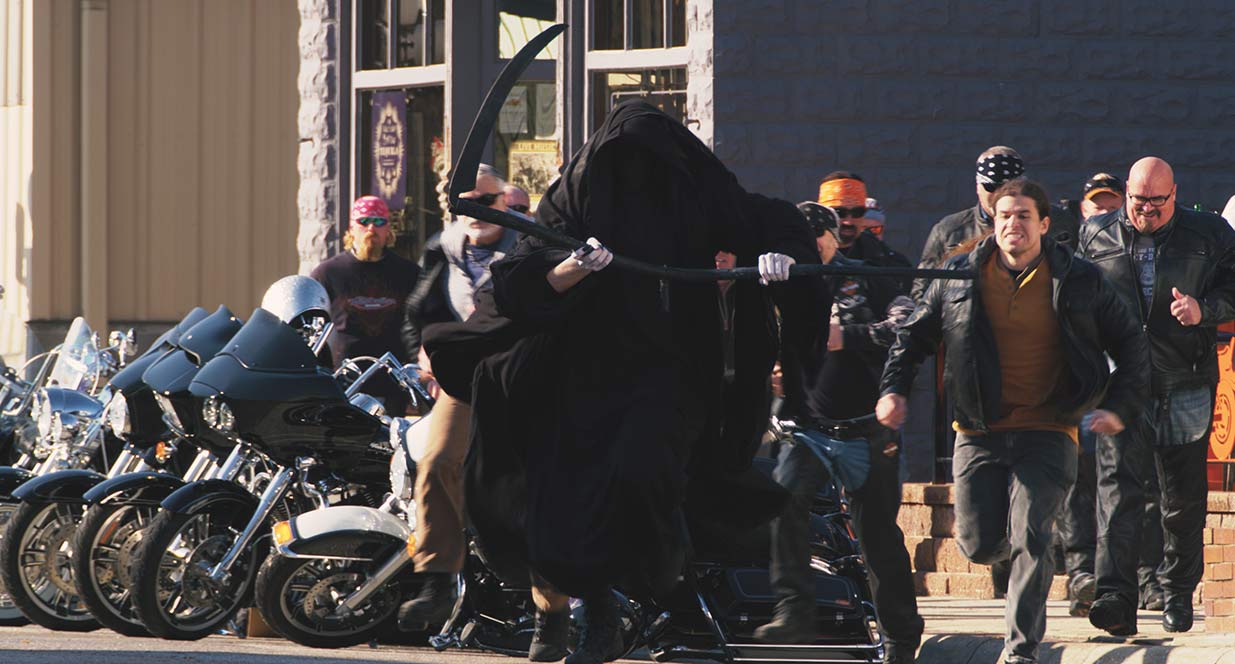 We've also used his ominous presence as a safe-driving reminder with mirror clings in bar bathrooms, posters, social media content, print ads, outdoor placement and radio. Jim even has his own line of branded driving products reminding drivers to beat Death, not cheat it.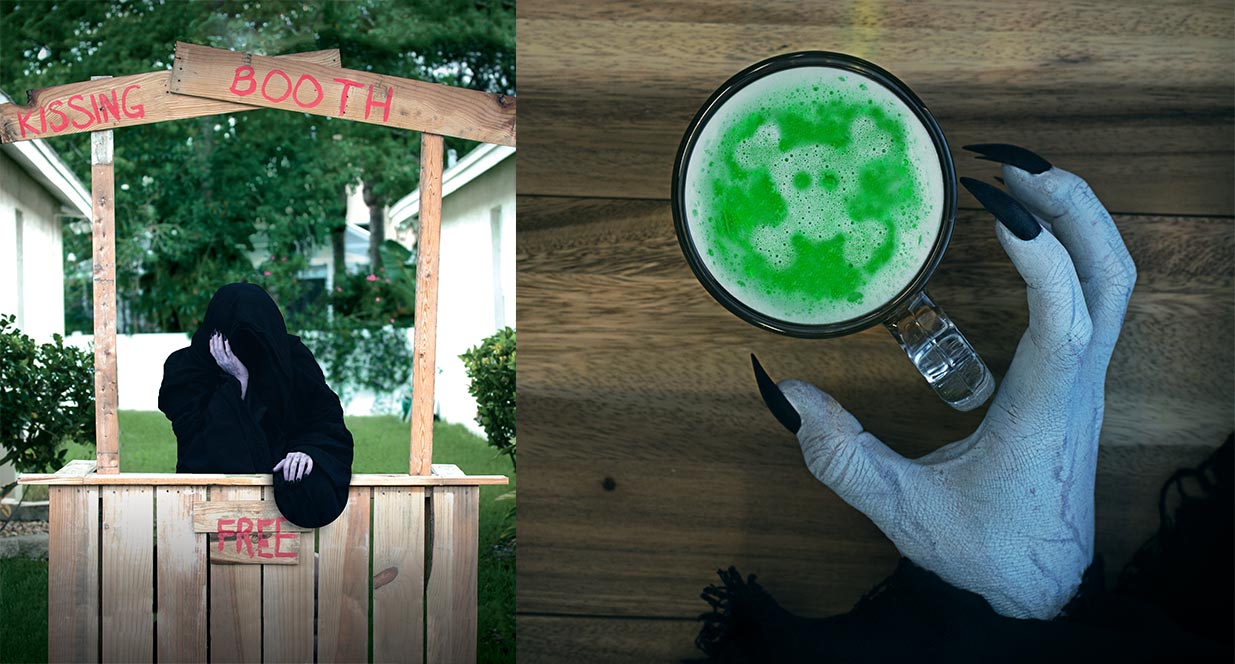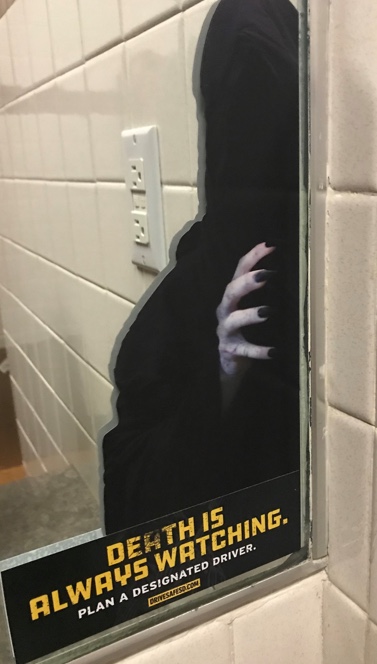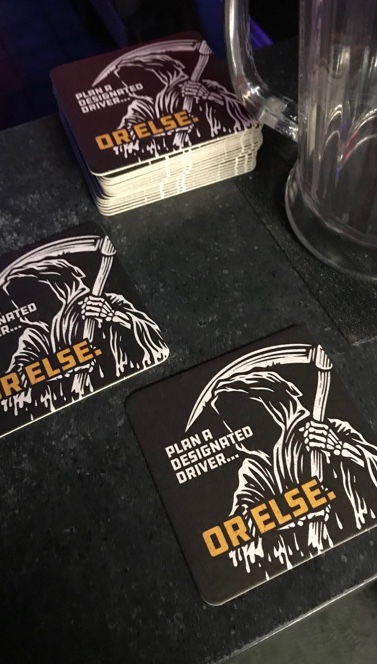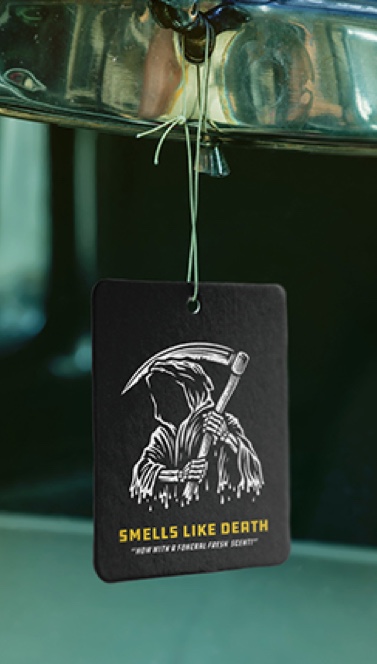 The "Jim Reaper" campaign launched during the 2018 Super Bowl – one of the biggest drinking occasions of the year – and will continue to strike fear and silliness into the hearts and minds of drivers over the next few years. Death is always watching, but Jim Reaper is nothing to fear for those who drive prepared.