Creating Safer Drivers
South Dakota Office of Highway Safety
Car crashes are the #1 killer of teens. But in a crowded landscape, where teens are bombarded with inauthentic messaging, how do you get them to pay attention to yet another safety plea?
You make it rain with cash, that's how.
The South Dakota Office of Highway Safety sponsored the "Lesson Learned" sweepstakes to get teens to interact with a safe-driving website for a hefty incentive – $10,000 prize for them and another $10,000 for a school organization of their choice.
Awards
ADDY Award: Best of Class, Out of Home
ADDY Award: Gold, Out of Home
ADDY Award: Gold, Online Video
Telly Award: Bronze, Online Video
Telly Award: Silver, Long-form Video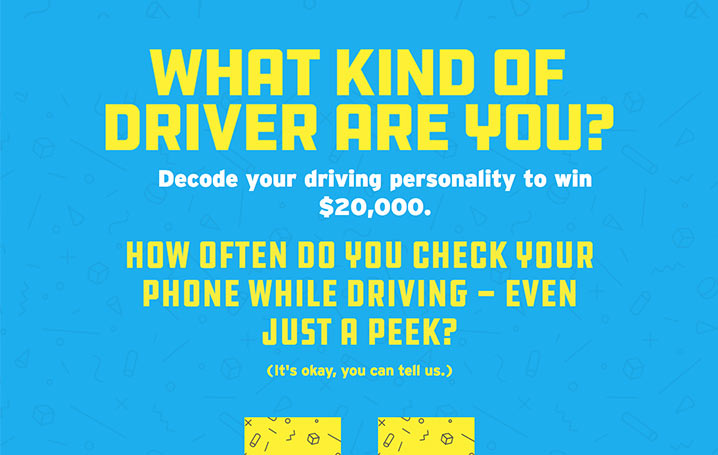 L&S has teamed up with the Office to launch and extend the campaign over several years. Efforts have always been rooted in talking with real teens – from producing reality-based, game show style videos featuring games as metaphors for dangerous driving to profiling real safe-driving stories from teens across the state.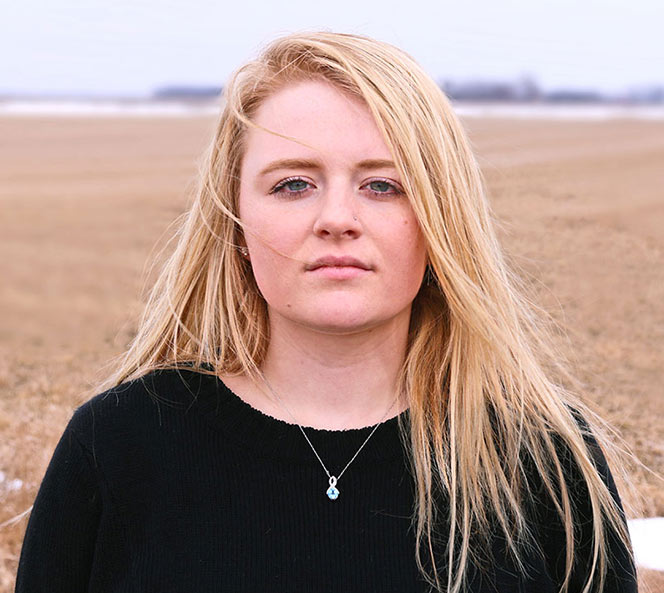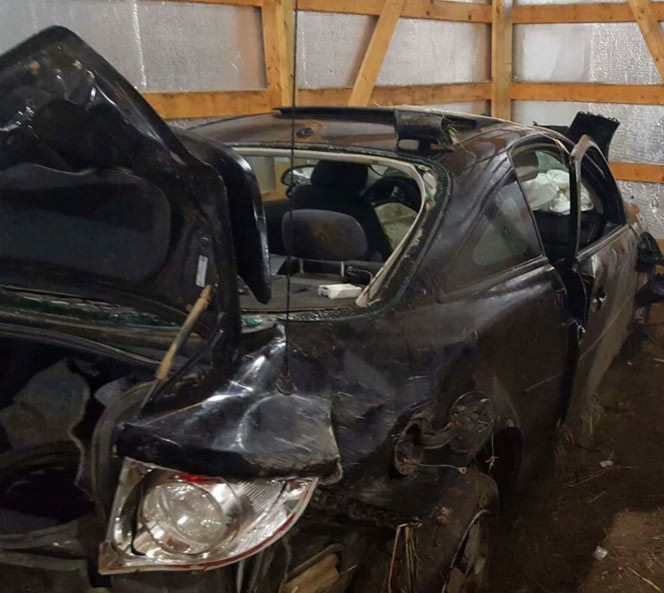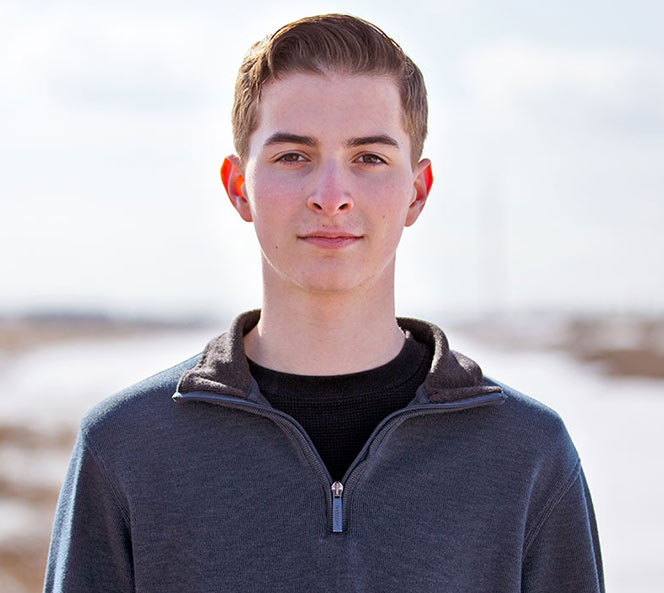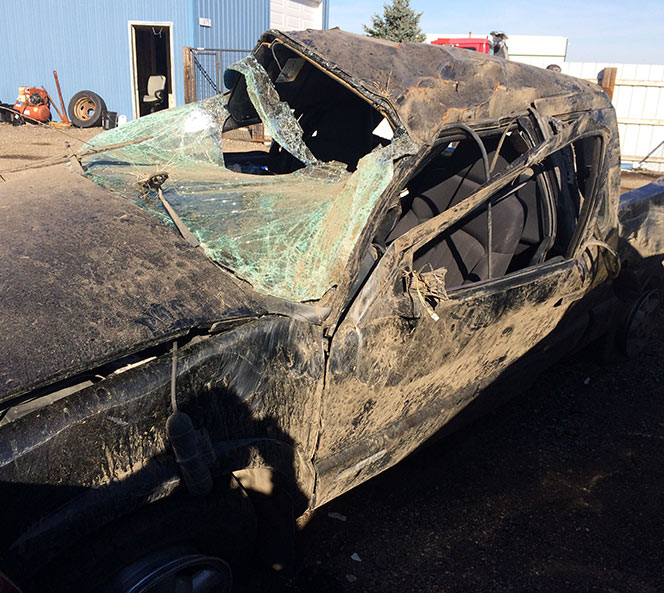 Media efforts kicked off in April to piggyback on National Distracted Driving Awareness month. In addition to online video, rich media display banners and social media efforts, the campaign targeted new drivers with the message that an accident can shatter your future at places where teens hang out. A car was "crashed" into the side of a mall. Disruptive crashed car installations were placed at high schools and sporting events. Mirror clings created the effect of shattered glass in bathrooms. And cooler clings greeted them at convenience stores across the street from high schools.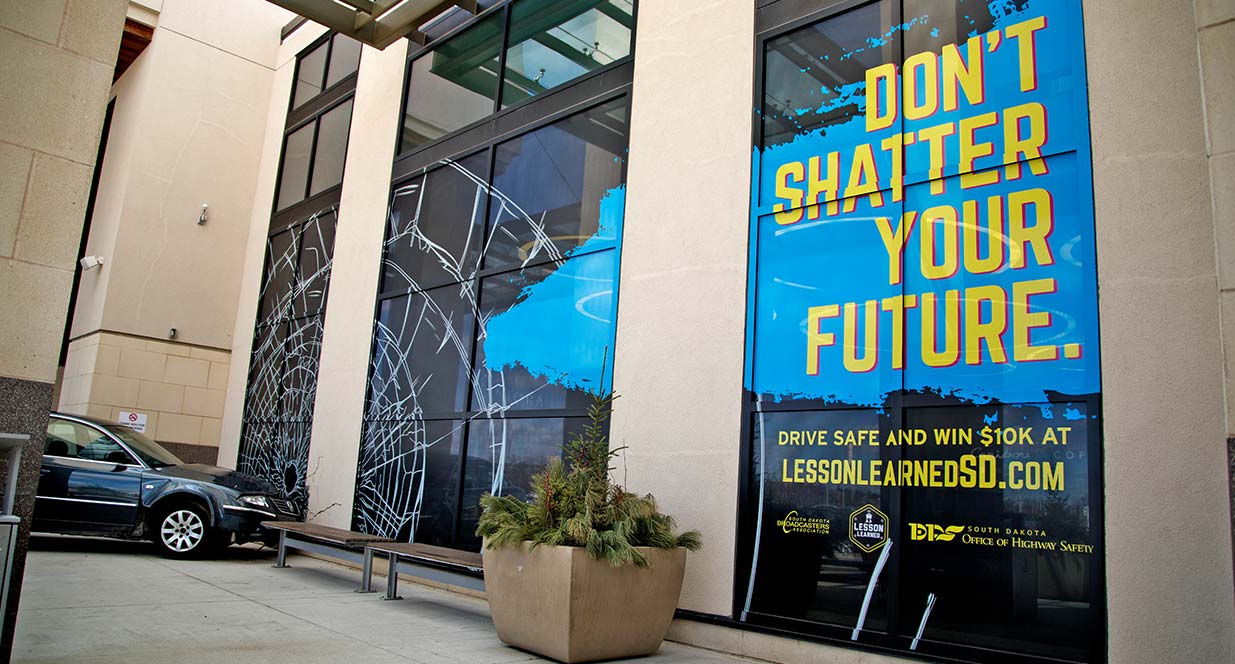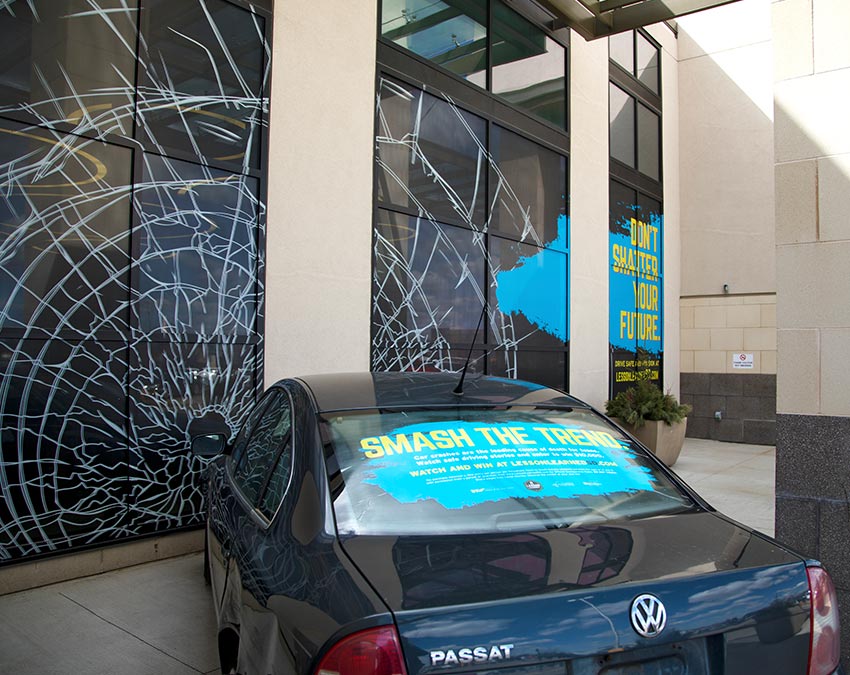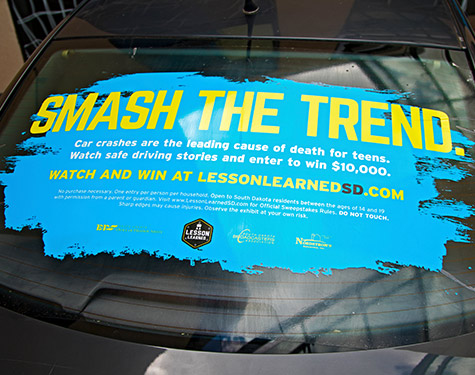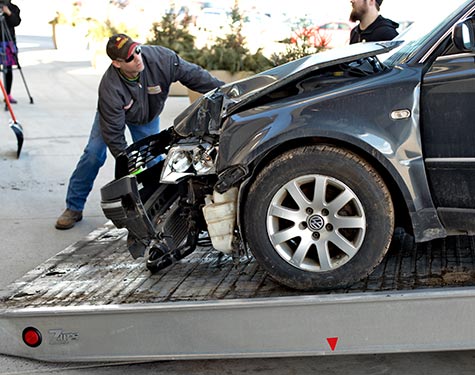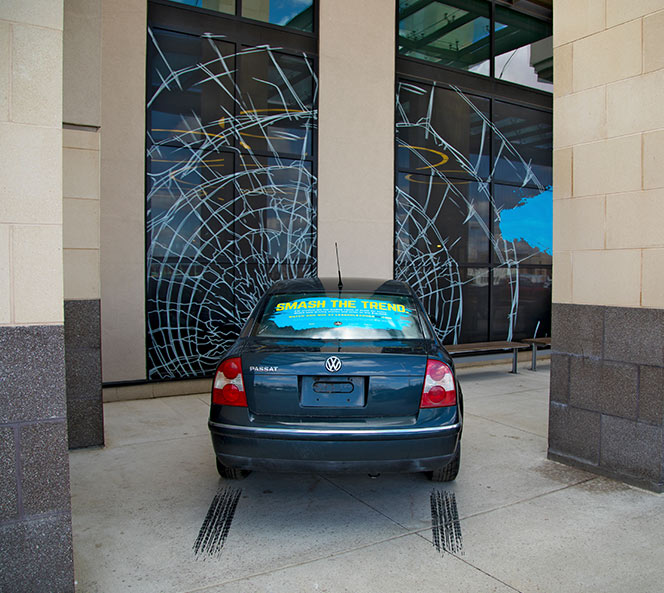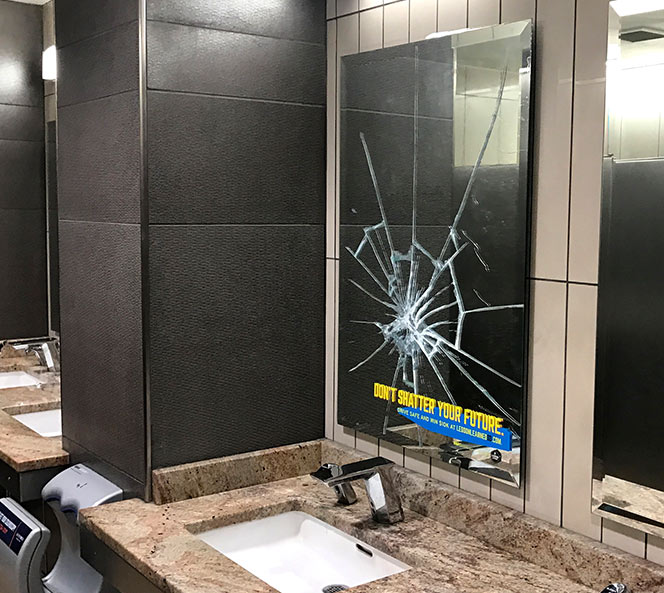 The campaign targeted new drivers with the message that an accident can shatter your future.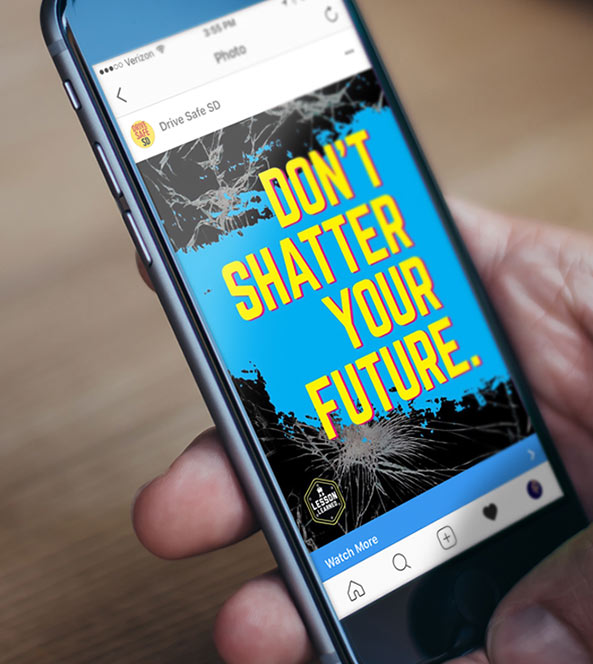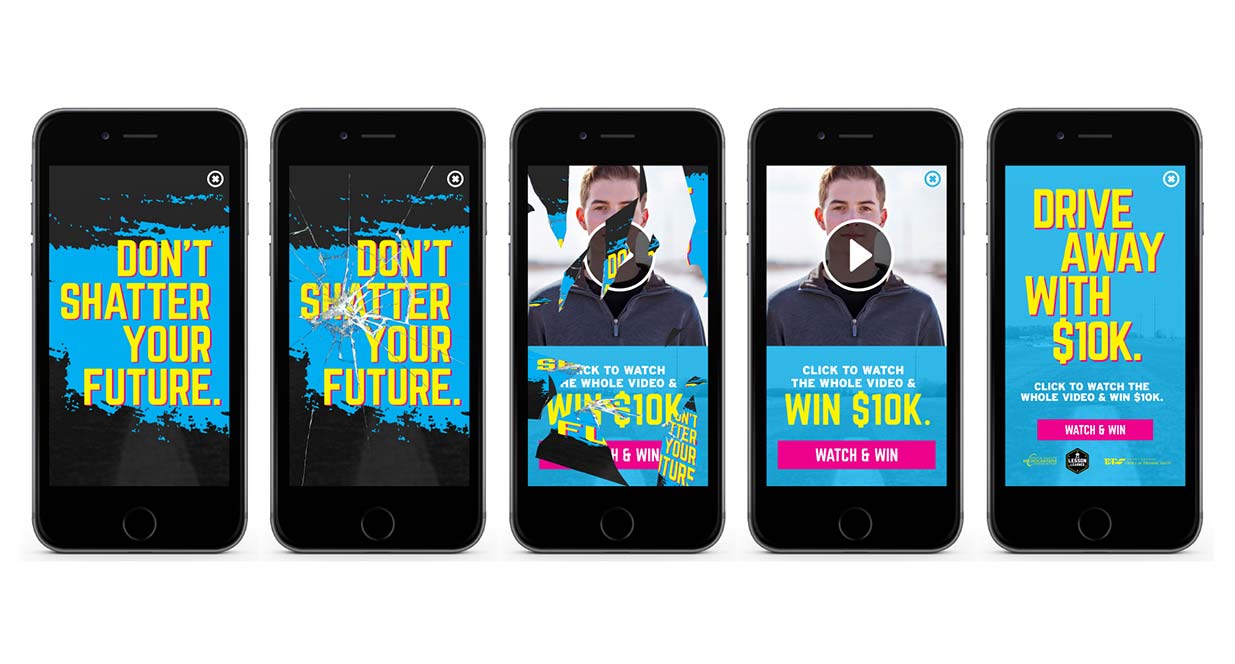 We also distributed promotional kits to South Dakota high schools with clings, posters, bracelets, locker post-its and assembly ideas to drive students to LessonLearnedSD.com where they could watch a safe-driving video for their chance to win $20K.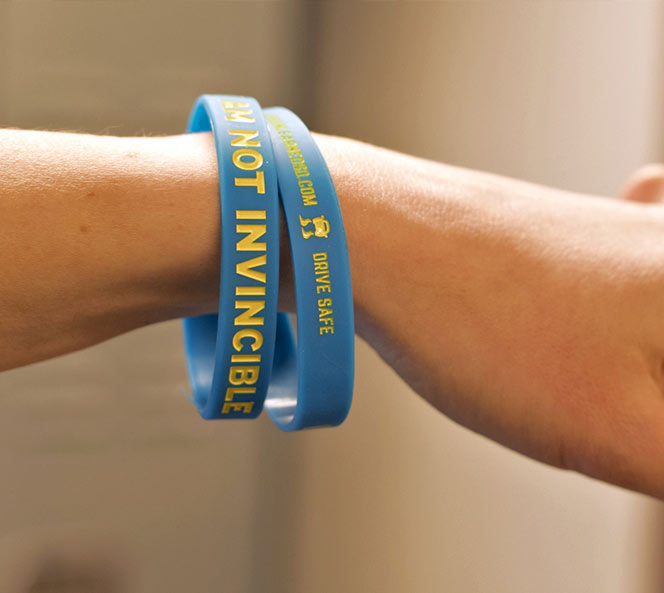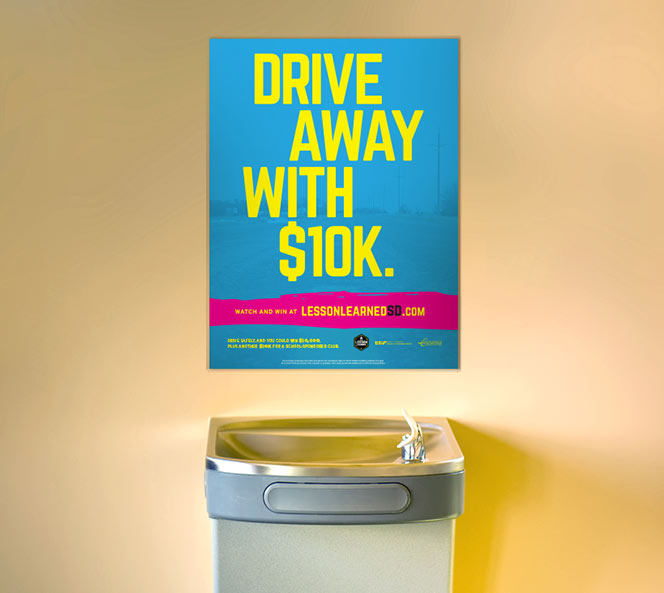 And for a little added PR buzz, we founded South Dakota's first statewide Safe Driving Day to coincide with the campaign and remind all motorists to drive safe.
Over the first two years of the campaign, nearly 8,500 students have watched the Office's safety videos and signed up to win. Website users are watching our content and staying engaged, with the average visit lasting more than six minutes.
Past winners, like Alexa Nelson, continue to be advocates for highway safety in their teen social circles, proving that an authentic message backed by a smart strategy can help change – and save – lives.