real world. real work. real fun.
AD CAMP 2022 APPLICATIONS OPEN
DECEMBER 13, 2021
What can you do now? Peruse all the fun content on our site and get ready for it.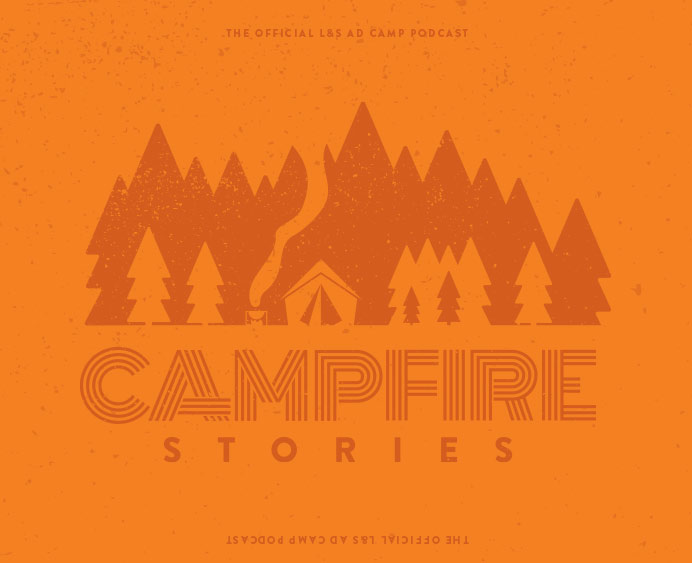 this one time at ad camp
Got a few minutes to spare? Listen to the world's greatest L&S-themed Ad Camp podcast for everything you need to know about internships and some things you probably don't.
frequently asked questions
WHAT KIND OF INTERNSHIP POSITIONS ARE OPEN? HOW MANY INTERNS DO YOU HIRE?
Great question – it's different every year. We're open to hiring interns in every agency position depending on how awesome they are. If you're a rock star, we'll find a place for you.
IS IT A VIRTUAL OR IN-PERSON INTERNSHIP?
At L&S, we take the safety of our employees (and interns) seriously. The internship is in person, with flexibility to work remotely if needed. We follow a list of COVID safety protocols at the office including masks, limited in-person meetings and social distancing.
IS IT A PAID INTERNSHIP?
Yes, interns receive an hourly wage in addition to other fun perks like Fourth Friday outings and professional development opportunities.
WOULD THIS INTERNSHIP FILL A CLASS REQUIREMENT/QUALIFY AS A CLASS CREDIT?
Yes, it does. As an Ad Camper, you'll get paid while earning class credit and learning more than you thought was possible.
HOW DO I KNOW WHAT POSITION IS RIGHT FOR ME?
An L&S internship is designed to give you a little taste of everything, but we want to pair you up with a position that fits your strengths. Add these to your to-do list if you need help deciding:
Tune into our Campfire Stories podcast for a look at each position and Q&A with someone in that discipline.
Watch our series of virtual internship lessons with deeper dives and exercises for each area. We offer these lessons free to anyone and everyone, year-round.
Check out a few articles from interns past and present on our blog.
Do You Want Some Emails From Us?
Drop us your @ and we'll send Ad Camp updates and general marketing information. If you're into that sort of thing.

have questions?
If you have any questions about Ad Camp, job shadows, or life in general, feel free to contact Mollee Karst, Ad Camp Coordinator.