apple's iOS15 effects on email marketing
It's no surprise that after Apple rocked the boat again with their privacy updates in the latest iOS14 release that the upcoming iOS15 (rumored to release this fall) will send another wave of change for digital marketers to navigate.
Announced in June, Apple's iOS15 update touts a variety of increased privacy features, including Mail Privacy Protection. Here's what you need to know as an email marketer and steps to take to not just be ready for the change, but to use it to propel your email efforts.
OVERVIEW
Digital marketers utilize pixels when deploying emails to their subscriber list. When a user opens an email, this pixel sends information back to the email service provider to share key intel such as when and where a user opens each email, what device the email was opened on or if they didn't open the email at all. This information helps marketers build more robust strategies to deliver personalized information, create one-to-one relationships with their customers and enhance the overall customer experience and perception of the brand.
When enabled by the user, Apple's Mail Privacy Protection feature will prevent this pixel from firing, limiting the information sent back to the email service provider.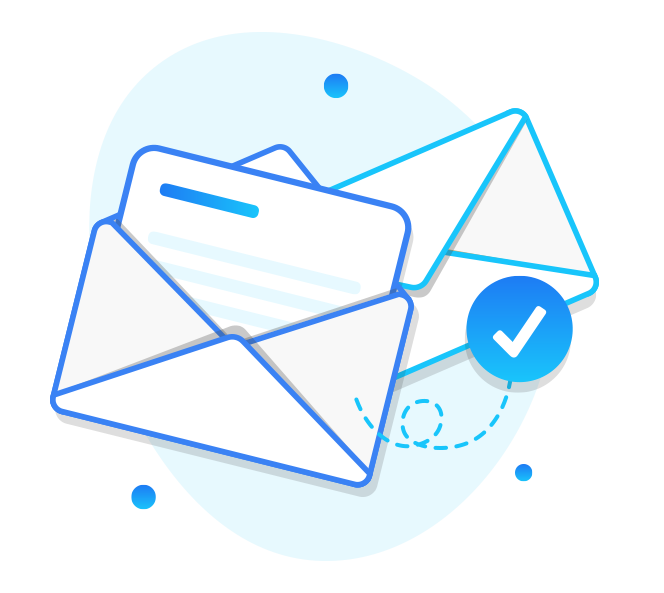 IMPACT
When this pixel is no longer reliable, the metrics previously utilized are inaccurate. With Mail Privacy Protection, instead of email content loading when a user opens an email, it will all be pre-loaded, including the pixel, whether or not the subscriber has opened the email. Because of this, opens, open rates and click-to-open rates will become inaccurate, and most likely inflated. Without accurate open information, additional insight will also be harder to come by, such as:
Who didn't open an email
Where an email was opened
On what day of the week it was opened
At what time of day was opened
What device it was opened on
Additionally, real-time content in emails will become inaccurate based on how Mail Privacy Protection will cache email images. Content such as live counters, weather feeds or other real-time personalization may be outdated when the user opens the email.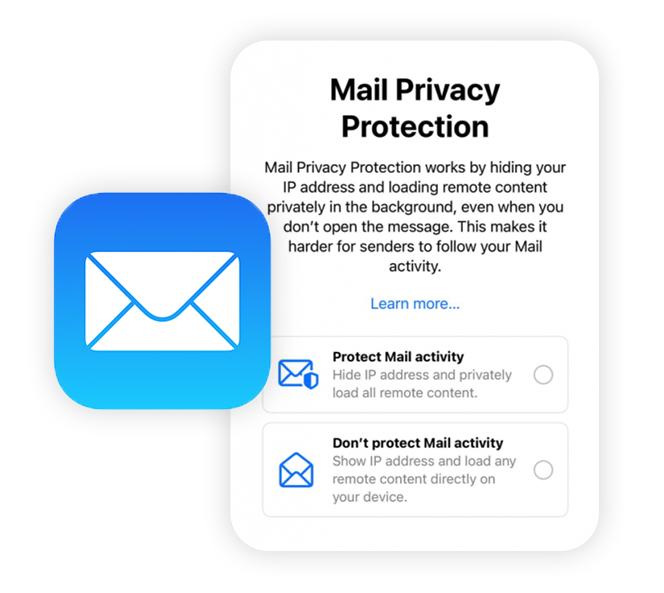 HOW TO PREPARE
Keep in mind that this update will only impact those who use the Apple Mail app on an iOS15 device and have opted into the Mail Privacy Protection feature. While this may currently be a small segment of your subscribers, privacy features like this will continue to increase from other big players (like Android and Google) as well.
Strategies built around the ability to see if someone opened an email or not aren't dead, they're just changing. Here are five steps to take so your email strategy is ready.
1. RUN A/B TESTING IN ADVANCE
Since opens will no longer be a reliable metric, be proactive about running A/B tests that rely on opens now. These tests may include:
Subject lines
Pre-headers
Email from name
Opens by day of week
Opens by time of day
Running these tests in advance will allow you to maximize engagement after these changes go into effect. Strategize how to run A/B based on different metrics as well.
2. LAUNCH A RE-ENGAGEMENT CAMPAIGN
If you don't already have an ongoing re-engagement campaign running, now's the time to get one going. Lean on the open metrics while you can still easily detect subscriber engagement levels. Create segments based on how frequently or recently a subscriber is interacting with your email messages and create a re-engagement series to reconnect with those who show low (or no) engagement.
3. CLEAN UP YOUR LISTS
After running your re-engagement campaign and sending a "last chance" message, use this time to remove inactive subscribers. Yes, it's hard to say goodbye to leads you worked hard to get, but remember, these leads are no longer doing anything for you. These inactive subscribers repeatedly show that they aren't going to convert. Purging these subscribers helps keep your reputation as an email sender high and can even save budget for those that are on a pay-per-subscriber model.
4. REBUILD ENGAGEMENT-BASED CAMPAIGNS
Without the insight of when or if a subscriber opened an email, existing engagement campaigns will no longer be reliable. It's time to give these strategies a refresh. Instead of creating drip campaigns based on open metrics, consider triggering emails based on:
Who did or didn't click on an email
The type of content the subscriber clicked on
How frequently (or infrequently) a subscriber clicks on emails
How long ago since the last email was sent
Don't forget to use email preference centers and click metrics to enhance engagement-based campaigns and personalized content creation.
5. ADJUST YOUR REPORTING METRICS
Instead of depending on open metrics to tell you if something did or didn't work, take a closer look at total clicks and click-thru rates. This means that auditing content and providing clear CTAs are more important than ever. There are other metrics you can use to provide performance insight as well, such as:
Subscriber growth
Percent of completed subscriber profiles
Conversion rate
Utilizing consistent UTM tracking links will also provide insight in Google Analytics on those who are clicking on your emails.
While this may change your strategies, email marketing certainly isn't going away. Use this as a time to revamp your approach and continue prioritizing how you capture and utilize first-party data to set you up for success.
more blogs you might like