For businesses, social media presents a huge amount of opportunity…and confusion. That's because as the platforms change and evolve every day, so do many misleading myths about social media targeting, algorithms and even your ad content.
L&S has dedicated relationships with experts at Facebook and other social platforms, so we teamed up to set the record straight on the most common misconceptions we hear. With these facts, you can spend more time on your strategy to use the platform smarter.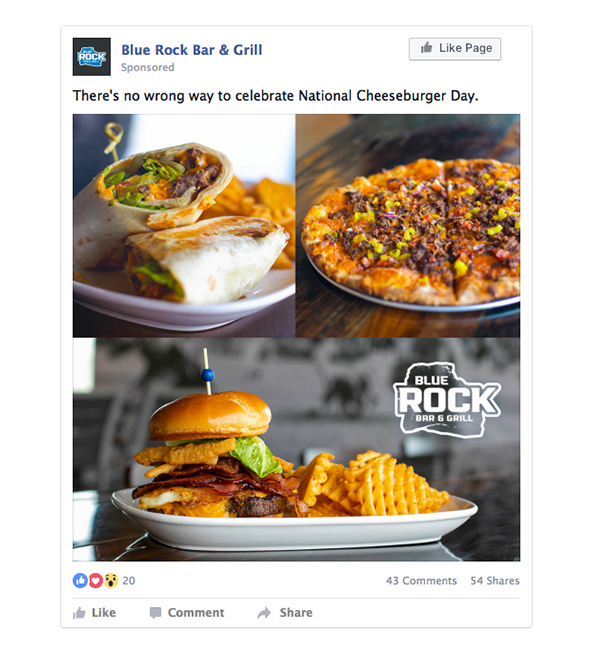 MYTH: FACEBOOK REWARDS BRANDS THAT EXCEED CHARACTER COUNT
For paid or boosted posts, Facebook recommends 90 characters of copy. Beyond that, people have to click "See More" to read longer post copy. So, does this count as an engagement that rewards your ad?
To disprove this theory, we conducted the Feeds Ad Test, which assessed the impact of increasing the number of lines of text in a News Feed ad. We found ads that included truncated copy, requiring viewers to click "See More" to continue reading, do not signal engagement and do not get rewarded by Facebook because of character count.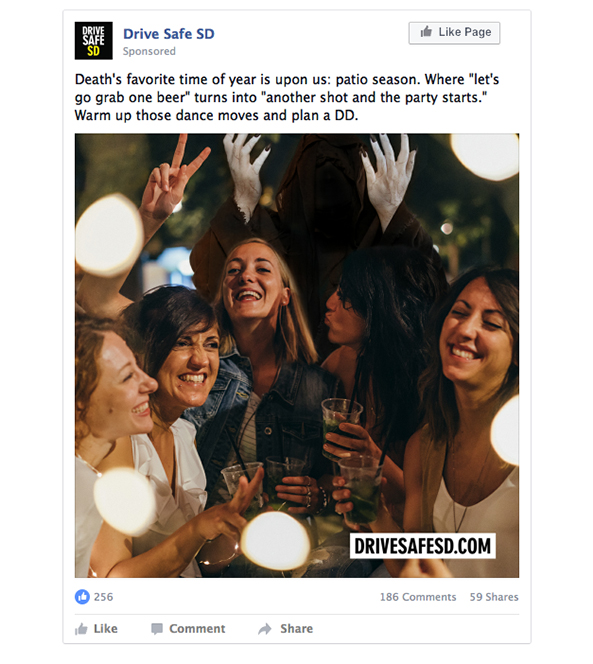 MYTH: FACEBOOK'S ALGORITHM LOOKS FOR FACES IN ADS TO REWARD THEM
Will a group photo perform better than your selfie? Though some people believe an ad with a lot of faces in it will get served more, this is, in fact, false. Facebook uses an Ad Auction scoring system to determine the best ad to show each user. The winner of the auction is the ad with the highest total value based on bids, estimated action rates and ad quality – not the number of faces.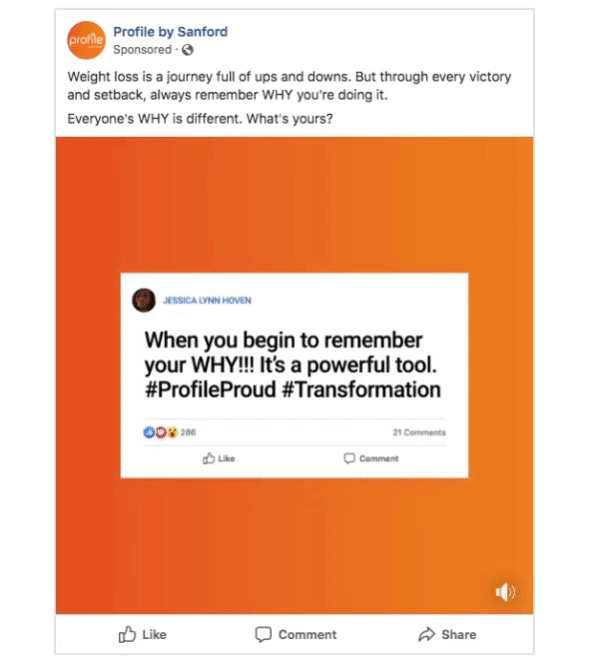 MYTH: FACEBOOK VIDEOS THREE MINUTES OR LONGER PERFORM BEST
Actually, the opposite is true. People aren't watching ads for as long as they used to – on any medium. Based on estimated ad recall, return on ad spend and video completion rates, shorter Facebook videos perform better, usually under 30 seconds.
MYTH: FACEBOOK IS SELLING USERS' INFORMATION TO OTHER COMPANIES
Do the words Cambridge Analytica ring a bell? After being hit with one of the biggest privacy scandals in history, The 'Book is making every effort to be upfront about their information security. All Facebook users have complete control over how their information is shared, and the platform includes privacy education and tools to help users understand what they can control. Learn more here.
MYTH: FACEBOOK IS A DYING PLATFORM
We'll let the numbers do the talking.

MYTH: YOU ONLY HAVE TO PUT A FEW DOLLARS BEHIND AN ORGANIC POST FOR IT TO GAIN TRACTION
This depends on the audience you're trying to reach and the content you're promoting. Fortunately, Facebook helps take the guesswork out of the equation. Use the Reach and Frequency Campaign Planner to determine how many people you can reach based on your budget.
MYTH: THE FACEBOOK ALGORITHM PRIORITIZES VIDEO CONTENT
When it comes to paid Facebook advertising, there's no favoritism for certain ad types in the total bid equation. However, the platform won't serve video ads to people who haven't watched videos on Facebook in the past, so the audience size for video will be smaller than the equivalent targeting for static ads. For the best results, we suggest including a static ad with your video creative to reach people who are unavailable by video. This will reach more viewers and lower your total ad cost.
MYTH: FACEBOOK LIMITS THE TYPE OF ADVERTISING CONTENT IT ALLOWS
This myth is true. Thanks to Russian interference, fake pages pushing political agendas, spam-filled posts and more, Facebook has cracked down on what ads can be posted and what can't. Each ad is reviewed against the platform's Advertising Policies, which checks the ad's images, text, targeting, positioning and content on the ad's subsequent landing page for potential red flags.
The digital world can be an overwhelming place, and sometimes it's hard to know what to believe. Our media team would love to answer your questions and ensure you have everything you need for a successful Facebook marketing strategy. Reach out to get started.
more blogs you might like