5 Ways to Reach People with Non-traditional Strategies
Behavior change is a fascinating topic. At L&S, we think a lot about why people do what they do and how to interrupt or redirect those habits. Perhaps no client is more invested in this than the South Dakota Office of Highway Safety (SDOHS), with the goal of getting non-bucklers to buckle, texters to put the phone down, and riders to strap on a helmet.
This summer, I got the chance to present some of our insights behind behavior change at the 2020 Lifesavers Conference, the nation's largest gathering of highway safety professionals. Originally planned for March – and in sunny Florida, no less – the conference was rescheduled online with a series of webinars, including my panel discussion on "Innovative Campaigns that Get Results."
I had a blast presenting with other agencies and safety partners to share the unique strategies and results we've seen for SDOHS with five ways to reach people through non-traditional methods. You can view my full webinar presentation from Lifesavers. But for a quick read, here's the Cliff's Notes version of how to reach your audience through non-traditional strategies.
UNIQUE CHALLENGES CALL FOR UNIQUE ANSWERS 
With the SDOHS, we've had to get creative with our messaging – in more than just the look and feel. Ads asking you to wear seat belts, call a DD and put down your phone are not new, and the same approaches can get repetitive. Additionally, our audiences are more distracted than ever, and asking people to change their habitual, everyday behaviors (like the knee-jerk reaction to check a text in the driver's seat) is not an easy ask.
Because of this, our team has worked hard to create new ways to gain attention, stretch budgets and meet people where they are to create an impactful message on a modest budget. We've merged paid tactics with partnerships, created new disruptive opportunities and retrained ourselves to think beyond "just ads" into a larger communication model of reaching people and changing minds.
FIVE WAYS TO REACH YOUR AUDIENCE WITH NON-TRADITIONAL STRATEGIES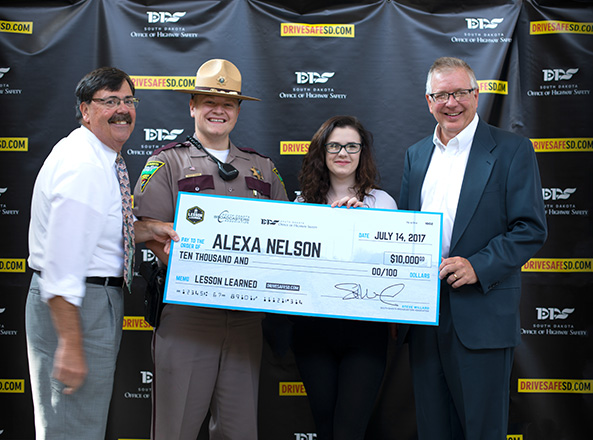 1. BE APPROACHABLE.
People don't like to be told they're doing something wrong. So we've found new ways to approach drivers through promotions like Lesson Learned SD, a contest that gives teen drivers the chance to win money for watching safety content.
We've used crashed car installations, school kits, social videos, press events, a partnership with the South Dakota Broadcaster Association and more to promote the contest, connecting with more than 11,000 students over the last four years.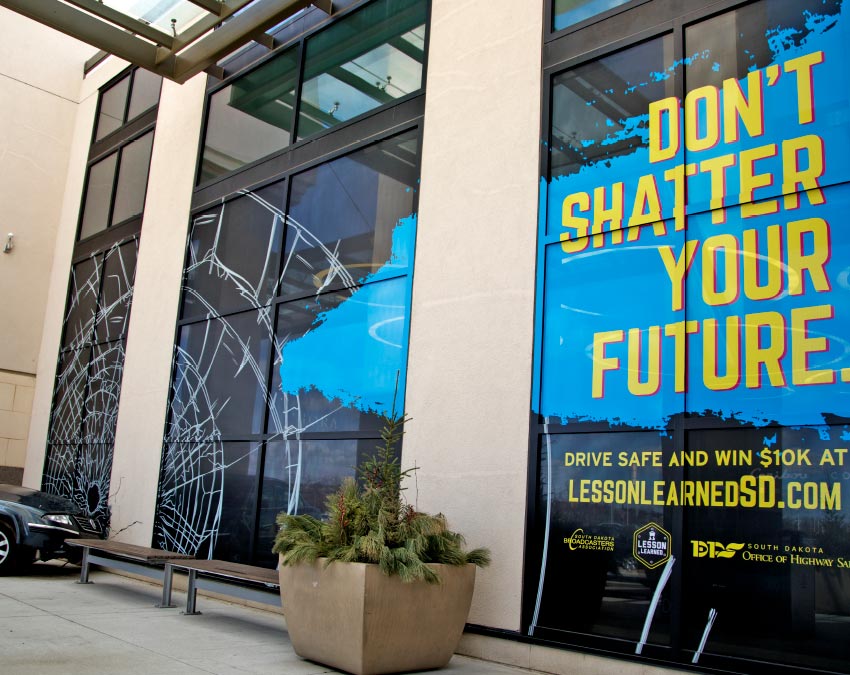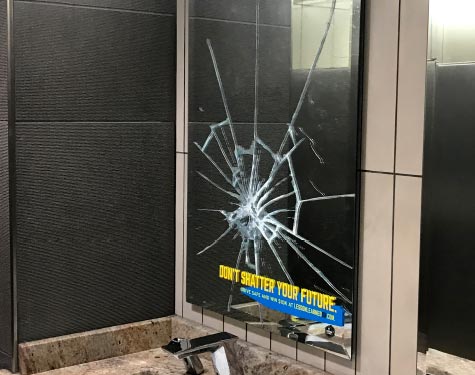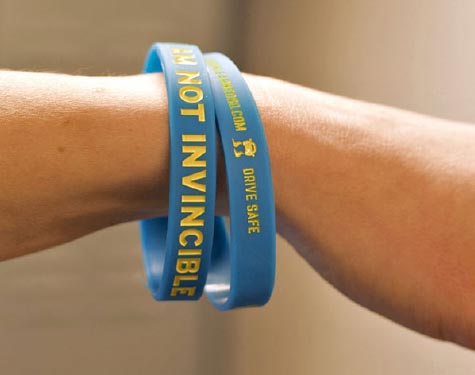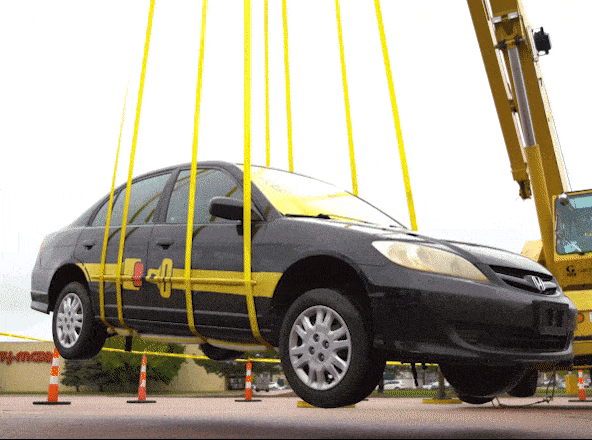 2. BE IMPACTFUL.
Big messages should be shown in a big way. In 2019, we took this literally by suspending a car from a seat belt to raise awareness for buckling up. This press event was actually more cost-effective than you might think, and we gained earned media coverage by including Governor Kristi Noem. In turn, we've seen South Dakota seat belt usage increase every year since 2012.
You don't need a crane and a car to drive similar results – just some bright ideas. Think big, always asking if your ideas have enough stopping power to capture a news headline.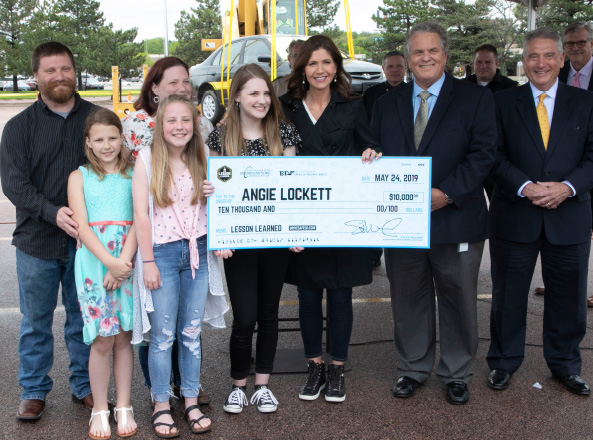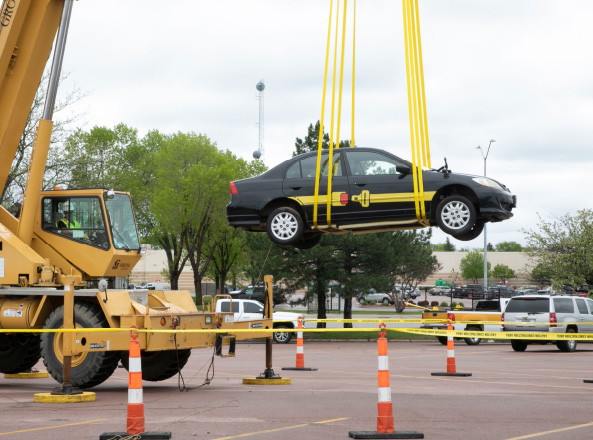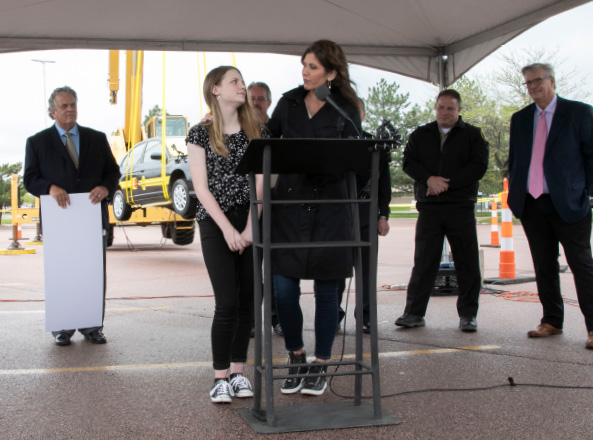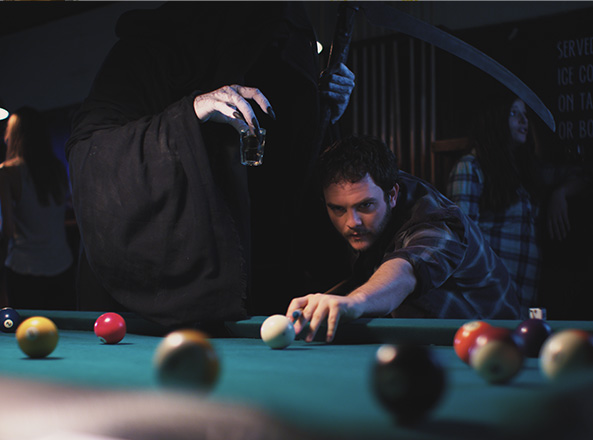 3. BE INTERACTIVE.
By using a memorable, humorous or relatable approach, you can talk with people instead of just taking at them. For the SDOHS, we launched the Jim Reaper campaign in 2018 to remind people of the ever-present threat of death – with a twist. While this character could be dark and menacing, we made him the punchline of the joke as people thwart his efforts.
Jim Reaper has unified campaign efforts and helped us get out to talk with people in a highly visible way. We've attended craft beer festivals, held street team blitzes in bars and hosted interactive games at sporting events to help people learn about impaired driving.
In addition to gaining earned media coverage, national awards and high consumer recall, we experienced the lowest crash fatalities ever in 2019 with a 20% decrease.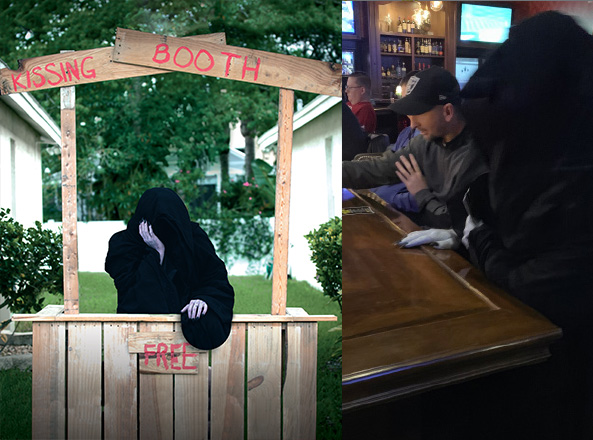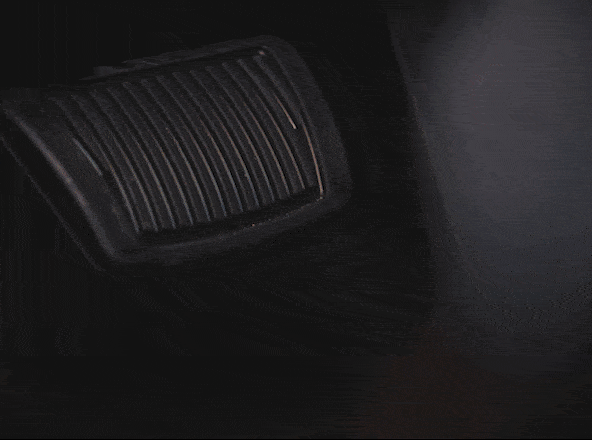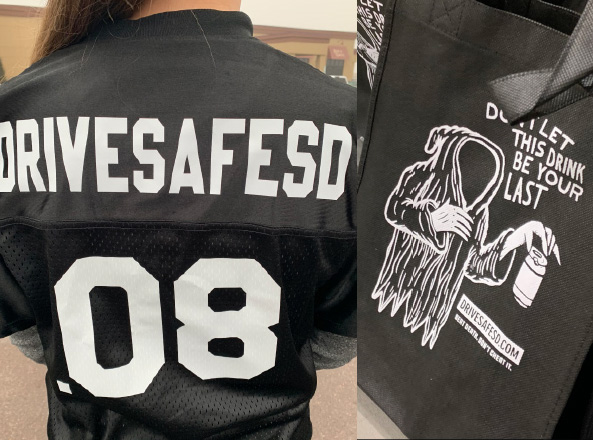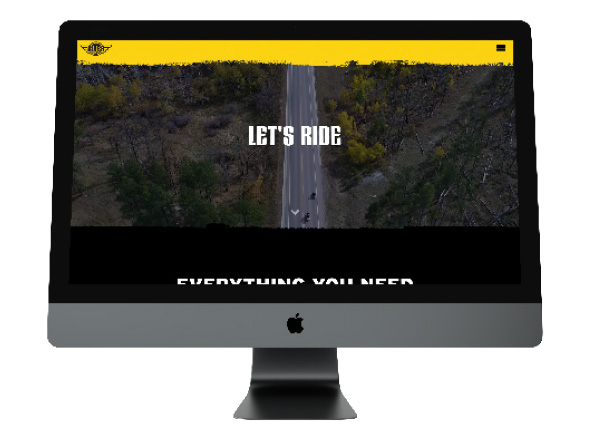 4. BE RELEVANT.
In many instances, we're not only telling people to be safe – we have to teach them to be safe. Relevant resources can help boost these efforts by providing helpful, informative content so people feel prepared on the road.
Our motorcycle efforts with SouthDakotaRides.com focus on relevant rider content, showcasing safety blogs, riding gear, Sturgis news, an interactive riding map, helmet cam footage and more. Yes, this content is fun. But it also prepares a rider for the winding roads of the Black Hills – a serious hazard for unfamiliar riders.
Over the years, we've seen both in-state and out-of-state riders use these resources, spending 3+ minutes on the site and observing traffic spikes in preparation for Sturgis.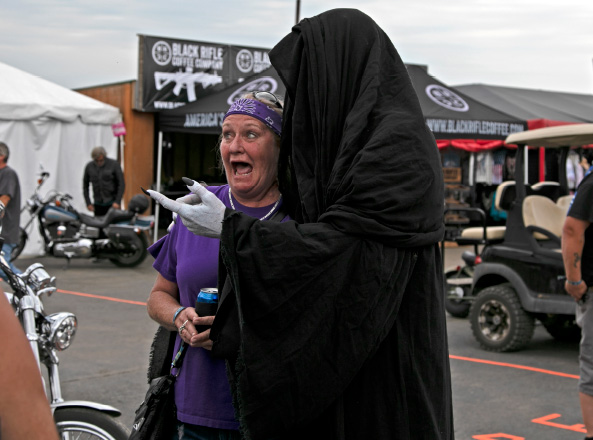 5. BE WHERE THEY ALREADY ARE.
It's great to reach people through paid spaces. But it's also great to reach them where they're already spending time. For the motorcycle audience, there's no better place than the Sturgis Rally.
We've maintained a presence at the Rally for several years, giving away playing cards, bandannas, tire pressure gauges, t-shirts and more. We've even wrapped a trailer and RV unit to hand out water, snacks and selfies with Mr. Reaper.
For 2020, the 80th Sturgis Rally is still on despite COVID-19, so we're giving away protective face/neck shields to prevent the spread of germs, along with 80 helmets to celebrate the 80th Rally. And as always, Jim Reaper will be there to greet attendees as a ghostly reminder to wear a helmet, ride sober and slow down.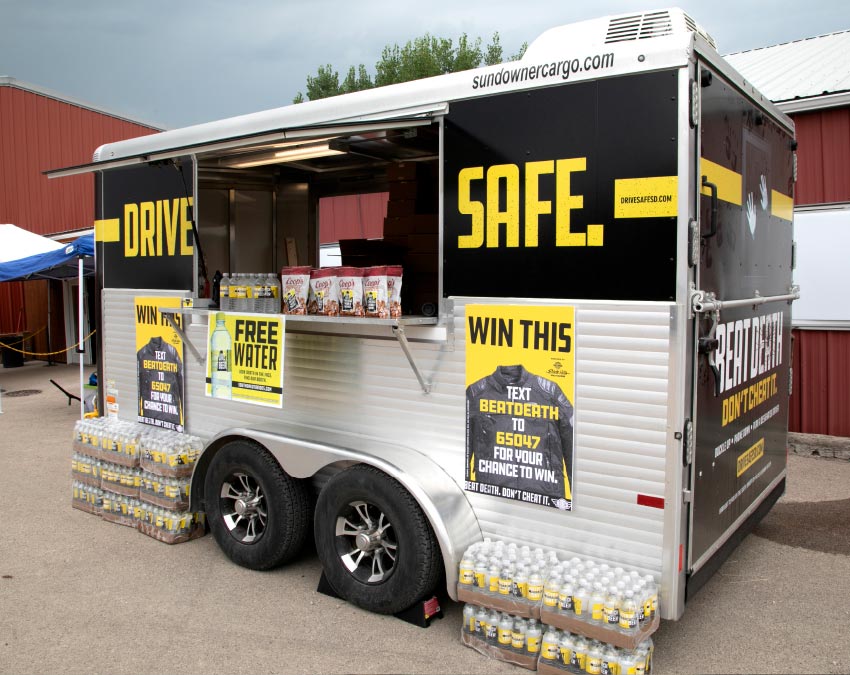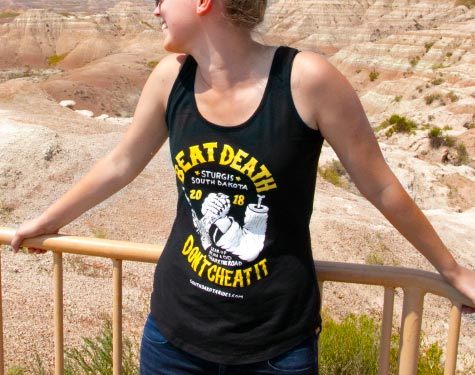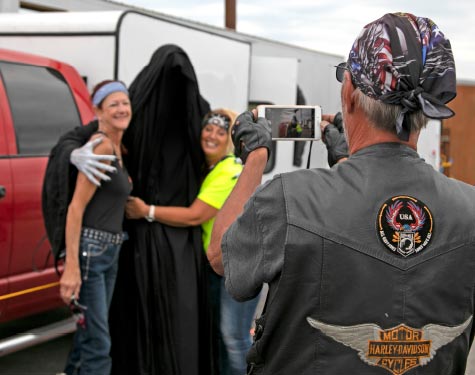 While these examples speak to highway safety, they also apply to any business with the same goal: drive awareness and change behavior. By using both paid, unpaid and disruptive ideas, you can reach audiences in new, unexpected ways to compete for their attention and drive the result you're looking for.
more blogs you might like