Driving Growth with Four Sioux Falls Websites
The city of Sioux Falls is thriving. With new businesses, events and places to live popping up left and right, the City of Sioux Falls knew they needed a way to keep the community updated. They turned to Lawrence & Schiller to transform SiouxFalls.com into a one-stop shop for any and all info about Sioux Falls.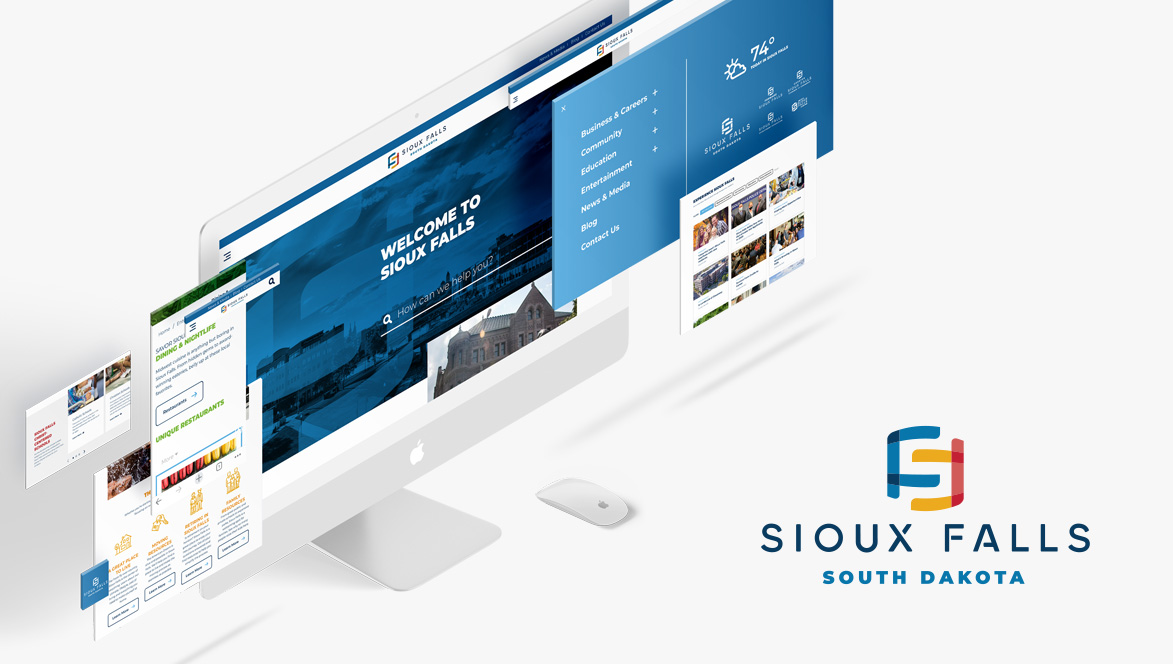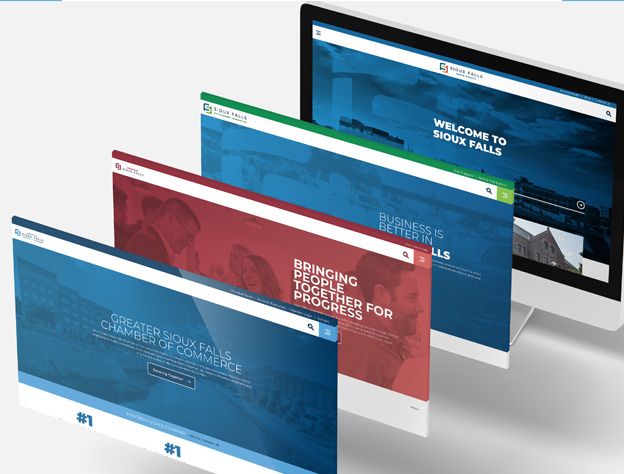 Then, other city partners decided to jump in on the fun. The Sioux Falls Development Foundation, the Greater Sioux Falls Chamber of Commerce and Forward Sioux Falls recognized the benefit of updating their online presences. The agencies all came to us with the same goal: they wanted redesigned websites that simplified the process of adding new content on the backend so they could do it regularly, while also ensuring the frontend is organized and user-friendly.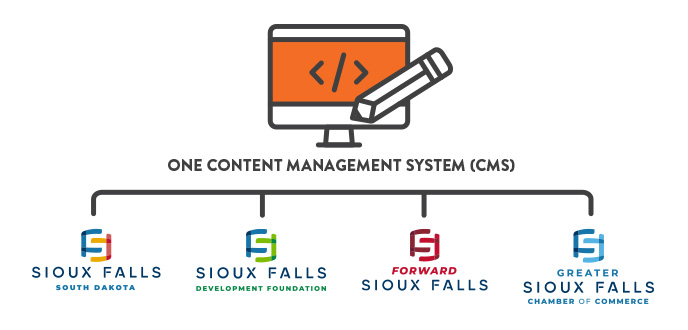 We took a step back and analyzed the best approach for this unique situation, and the solution we came up with was a multisite system. All of the Sioux Falls sites live under one "multisite," allowing each to keep its own domain, style and functionality. By using a user-friendly, easily managed and uniform system, every Sioux Falls team has the ability to manage and update their own content as frequently as they would like, but the process is the same across the multisite system.
Once we nailed down our game plan, the real work began. Our team did keyword research, audience persona creation, site mapping, content strategy and development, and layout ideation for each site.
Our designers worked hard to create a user-friendly design that would work for all of the sites while still maintaining the individual agencies' identities. And our copywriters made sure each site stays true to the city departments' unique voices.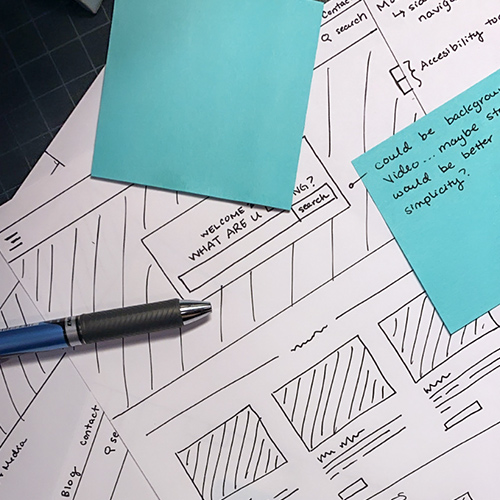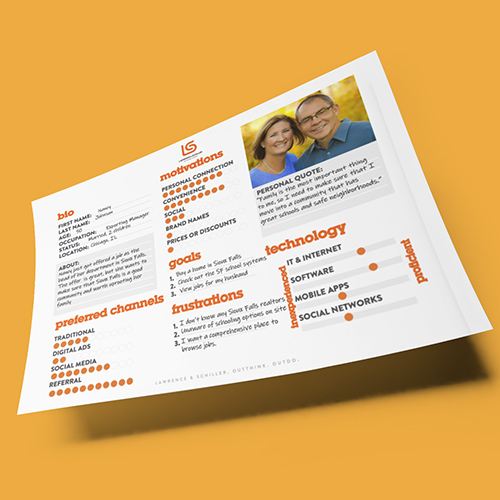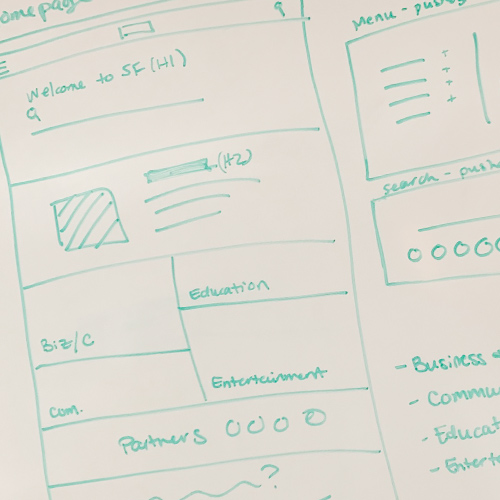 The results are four colorful sites full of information that are easy to navigate. With the multisite approach, each site is unique to its own brand, easily editable and user-friendly. Together, they're a beautiful tool that showcases all that Sioux Falls has to offer. On top of that, SiouxFalls.com earned a 2020 Best of Class Online/Interactive American Advertising Award, along with a silver W3 Award in the local government website category.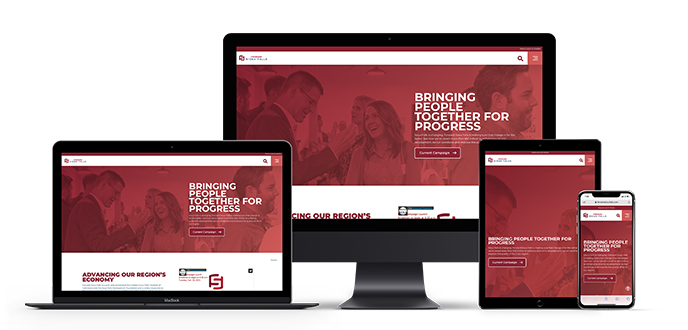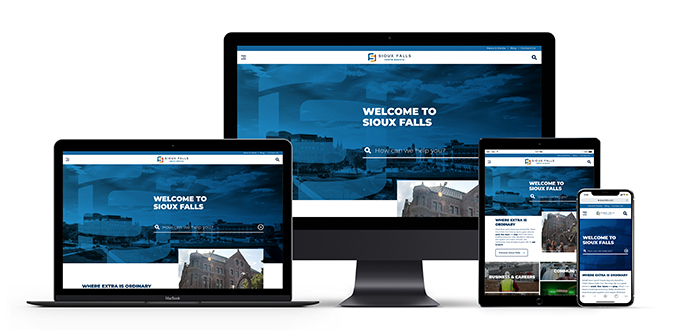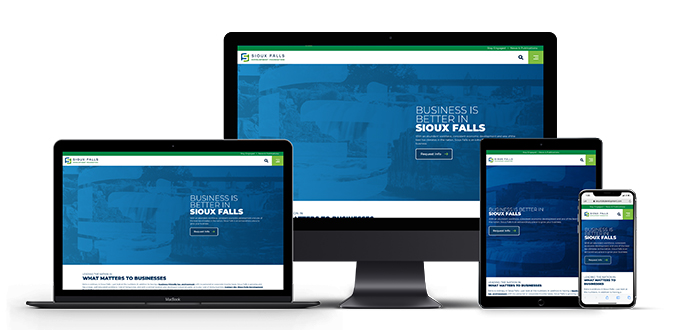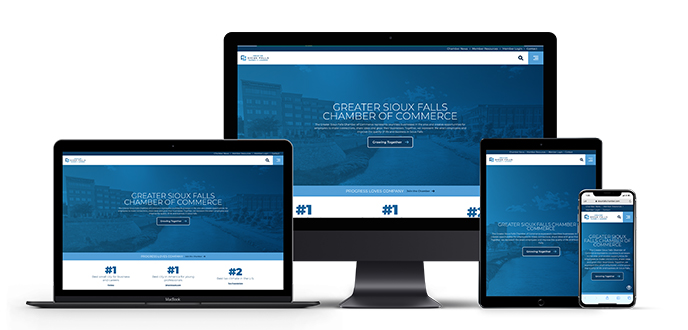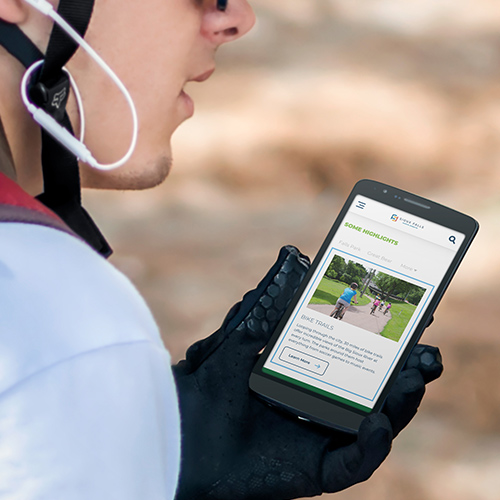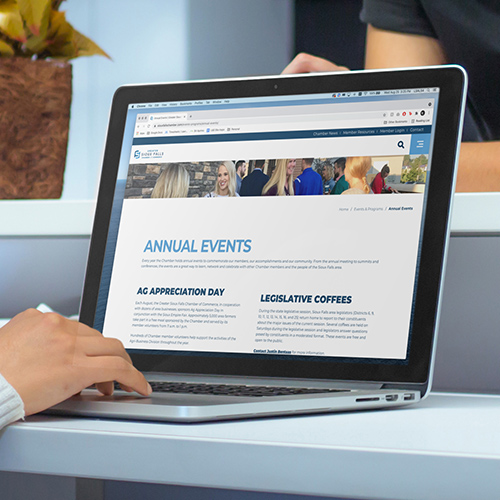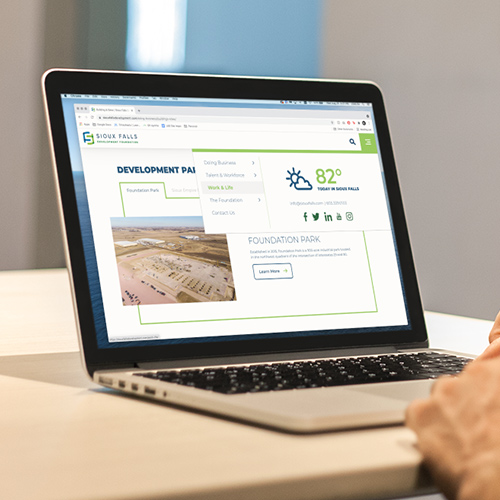 more blogs you might like