Inside Scoop | 2023 Ad Camp Interns
It wouldn't be summer at L&S without our Ad Camp Interns. This group of talented individuals joined us back in May, and immediately showed us their marketing prowess. But what else makes them perfect for our agency? Their personalities. Continue reading and see for yourself as you meet the Ad Campers Class of 2023.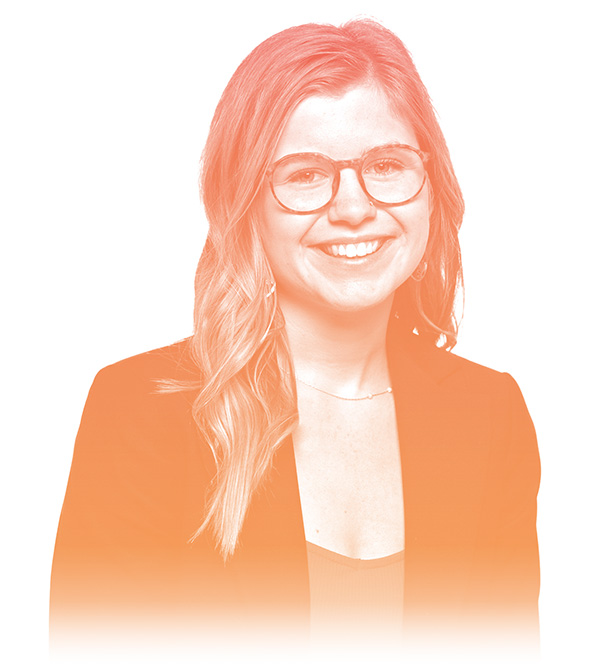 EMMA LAMMEY
MEDIA STRATEGY INTERN
WHERE DO YOU GO TO SCHOOL/WHAT'S YOUR MAJOR?
USD (Go Yotes) and I'm majoring in Business Administration with a Marketing minor.
HOW DID YOU HEAR ABOUT AD CAMP?
I had the opportunity to tour the office during a job shadow, and I fell in love with the culture here—I couldn't apply fast enough.
WHAT WERE YOU EXPECTING OUT OF YOUR DAY-TO-DAY?
I was definitely expecting something different than I got—in a good way. My idea of an internship was watching people do things and getting an opportunity to pitch in every now and again. Not here. I was welcomed in and started working on projects while we were still going through the on-boarding process.
WHAT ARE YOU LOOKING FORWARD TO MOST OUT OF YOUR EXPERIENCE?
Getting to see the work I do pay off. It feels that much more exciting because they don't make me feel like just an intern, but like a valued member of the team.
WHAT WAS THE FIRST JOB YOU EVER HAD?
I worked at a grocery store (shoutout Springs Food Market). I worked there for four years and loved every second of it. I even babysat the owner's kids. No joke, when I'm 50 I'd love to open a grocery store.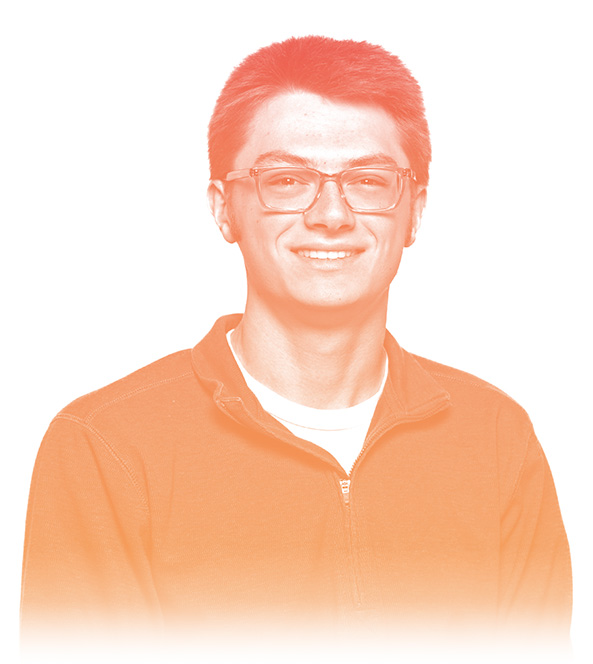 HARRIS ADAMSON
FINANCE INTERN
WHERE DO YOU GO TO SCHOOL/WHAT'S YOUR MAJOR?
I'm a sophomore at Northwestern College and I'm currently double majoring in Marketing and Finance. If I was smart enough, I'd definitely be doing Astronomy or something.
HOW DID YOU HEAR ABOUT AD CAMP?
Surprisingly, from my parents. They went to a conference where L&S had a booth and they told me it could be a good opportunity. So I was like why not, I'm still trying to figure out my major situation, and I thought an agency would be a nice twist on finance other than just starting out in a bank (no offense to banks).
WHAT ARE YOU LOOKING FORWARD TO MOST OUT OF YOUR EXPERIENCE?
Mainly being a part of a real environment for an extended amount of time. It's more than a job shadow, and I get to be a part of the actual experience. And now there's a buncha people that kinda know I exist too haha, so that's cool.
WHAT'S ANOTHER POSITION WITHIN THE AGENCY YOU'D LIKE TO TRY?
Consumer Insights would be interesting. I just like the idea of researching things and learning how to make them better to potentially grow someone's business. I'm big on numbers.
WHAT'S YOUR FAVORITE BAND? AND WHAT INSTRUMENT WOULD YOU PLAY FOR THEM?
I like the Zac Brown Band—did you know they have a song with Pitbull? It's random but kinda sick at the same time. Any instrument I can just jump around with and vibe at the same time is the play, like the tambourine.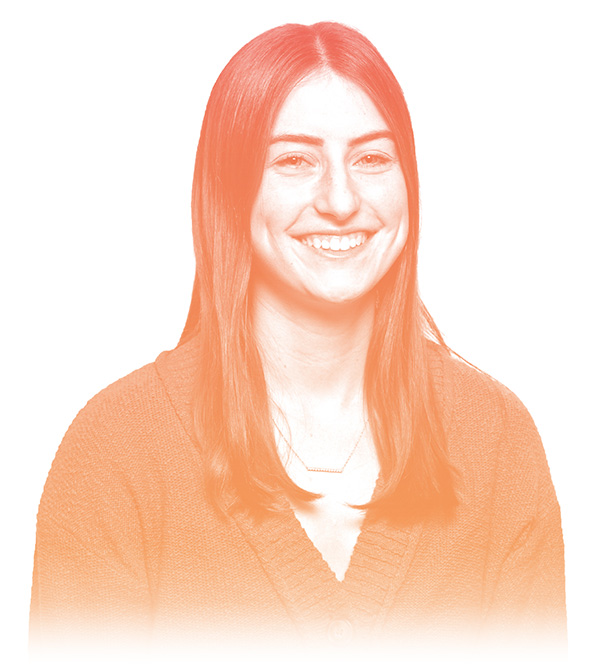 CALLI SCHANZENBACH
DESIGN INTERN
WHERE DO YOU GO TO SCHOOL/WHAT'S YOUR MAJOR?
I'm going to be a senior at SDSU majoring in Graphic Design, with a minor in Studio Arts.
WALK ME THROUGH YOUR DAY-TO-DAY AS AN AD CAMPER.
They threw me right into working on projects. Luke and Katelyn really trust me to get what I need to get done, done.
WAS IT MORE OR LESS WHAT YOU WERE EXPECTING?
I have a graphic design job at school so I had an idea of what it would be like, but it's made me thankful for having a copywriter. Because at school we have to do all of that ourselves—it's also fun because I get to work in Photoshop and InDesign, which are my top two favorite programs.
HOW WOULD YOUR PAST SELF REACT IF YOU TOLD THEM ABOUT YOUR JOB?
I would probably be excited. I always sort of knew I'd do something creative. At first, I wanted to be a photographer, until I found graphic design. That's when I decided to put all of my energy into it.
WHAT DOES YOUR MOST USED EMOJI SAY ABOUT YOU?
🤷‍ —I use it in a lot of "but that's just my opinion" texts. Which I guess means I have a lot of opinions, hahaha.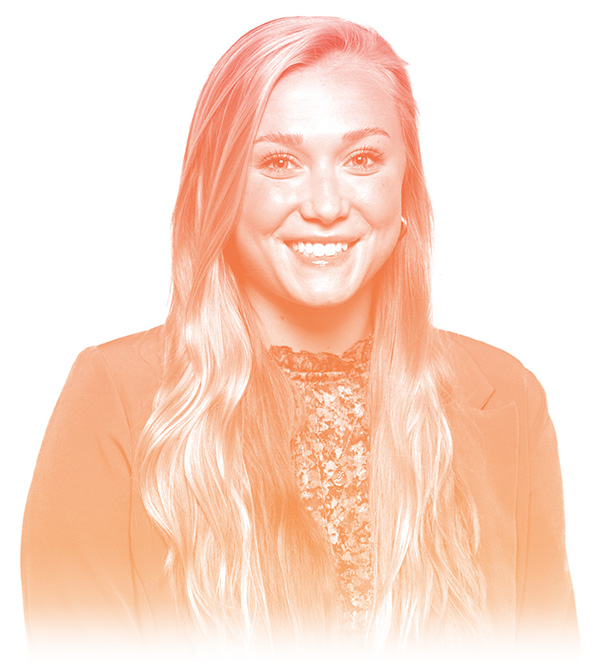 HARLEIGH DEVILLE
DIGITAL STRATEGY INTERN
WHERE DO YOU GO TO SCHOOL/WHAT'S YOUR MAJOR?
I went to SDSU for a year before transferring to Southeast Tech. I'll graduate this December with a major in Marketing.
HOW DID YOU HEAR ABOUT AD CAMP?
I've always known about L&S. I learned my love of marketing from my dad, who has his own marketing business. I attended Meet, Greet, Repeat and I thought being a part of one of the biggest ad agencies in Sioux Falls would be a great first step for my career.
WAS IT WHAT YOU WERE EXPECTING?
I knew what my job description was, but I had never known what that would mean on a day-to-day basis. No two days are the same, with some general things being similar like meetings and (lots of) emails. I never thought an 8-5 job would go by so fast.
TELL ME ABOUT ANOTHER CAREER YOU'D LOVE TO TRY OUT?
Outside of L&S I would for sure be a lawyer. I feel like I have the personality for it. My parents always ask me why I never became one.
FAVORITE PODCAST? IF YOU GUEST STARRED, WHAT TOPIC WOULD YOU TALK ABOUT?
Honestly, I'm really into self-help podcasts. Like The Mindset Mentor. If I was a guest star I'd talk about universal energy. Like the energy you put into something is the energy you get out of something.
more blogs you might like