How to Use the Instagram Hashtag Ladder Strategy
It's no secret that great hashtag use can hold the key to incredible Instagram growth. But have you tapped into the ultra-effective Instagram ladder strategy yet? By climbing a so-called ladder of Instagram hashtags, you can quickly gain exposure and start ranking for the most popular terms.
This guide will explain how this strategy works and how to grow your profile in three easy steps.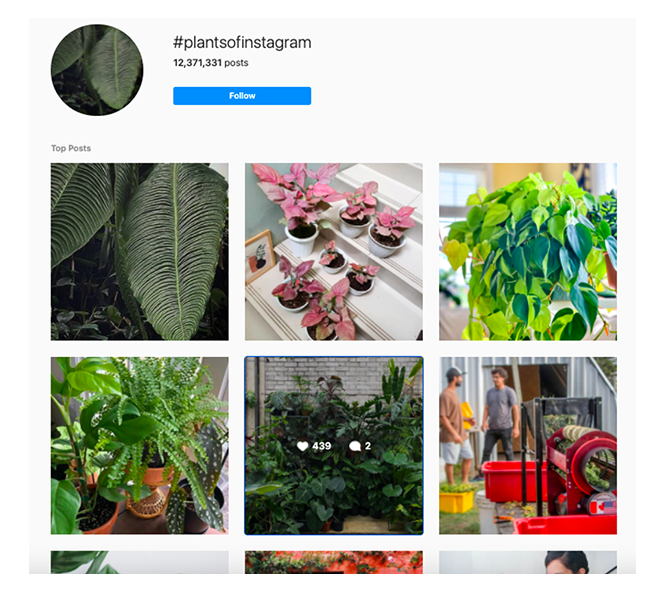 WHAT IS THE HASHTAG LADDER STRATEGY & HOW DOES IT WORK?
This Instagram strategy involves using 30 hashtags broken down into three sets that cover a range of performance levels on a "ladder" or "staircase" from very easy to very difficult to rank for.
The idea is that once your posts start to rank in the lower-competition hashtags, they gain exposure. Instagram then identifies that they will garner more engagement than other posts, and they move up to rank on the next "rung" on the ladder: that is, higher-competition hashtags.
Let's look at an example. By using hashtags that range from low competition (around 300,000 posts with a few hundred likes on average), to very high competition (over 46 million posts and thousands of likes), this post from an account with just 5000 followers has ranked top for #plantsofinstagram, a term that will give it massive visibility and has already earned over 400 likes.
3 STEPS TO EMPLOY THE INSTAGRAM LADDER STRATEGY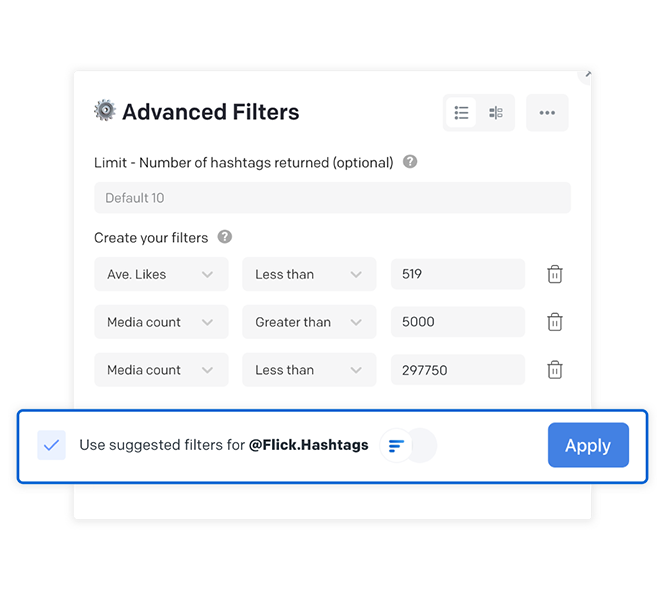 1. ANALYZE YOUR ACCOUNT PERFORMANCE TO FIND RELATIVE HASHTAGS
One of the key factors in the ladder strategy is ensuring the hashtags you use are competitive in relation to your account's performance. So, if you tend to get 300 average likes per post, the middle of your ladder should be hashtags used by other accounts that get the same number of average likes.
Automatically Work Out Your Average Using an IG Engagement Calculator
Save time using an Instagram engagement calculator, like inbeat, to work out your average likes. Alternatively, some hashtag research tools, like Flick, will automatically calculate your Average Likes and apply filters to generate hashtags that are tailored to your account and are more likely to perform.
2. CHOOSE HASHTAGS ACROSS 3 SETS OF RANKING DIFFICULTIES
Your hashtag ladder should represent 3 sets of low-, medium-, and high-competition hashtags relative to the Average Likes metrics you've calculated:
10 hashtags that are 30% below your Average Likes
10 hashtags that are similar to your Average Likes
10 hashtags that are 30% and above your Average Likes
Research Your Hashtags
You can research hashtags manually by searching them on Instagram to check their average likes and number of posts. However, manual hashtag research requires a huge investment of time and energy, especially when there are so many great tools online to do it for you.
The simplest way to compile a list of terms for your Instagram ladder strategy is by using a hashtag research tool like Display Purposes or Flick, which will automatically give you terms across different levels of competition relative to your account's performance.
Check DAPC & Media Count
If a hashtag has a high DAPC (Daily Average Post Count, or number of times a hashtag is used on average each day) or Media Count (total number of posts), it's probably high competition and harder to rank for.
Save Hashtag Collections
Create groups of hashtags representing easy, medium and hard to rank terms so you can pick 10 of each for your future posts to save time.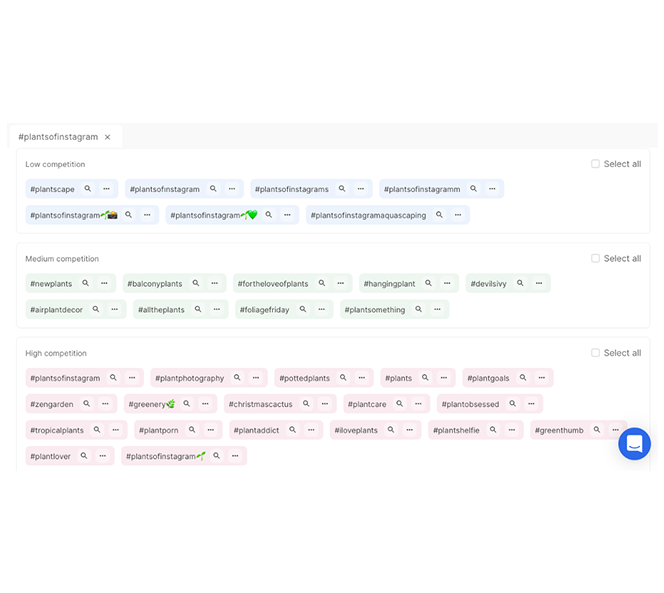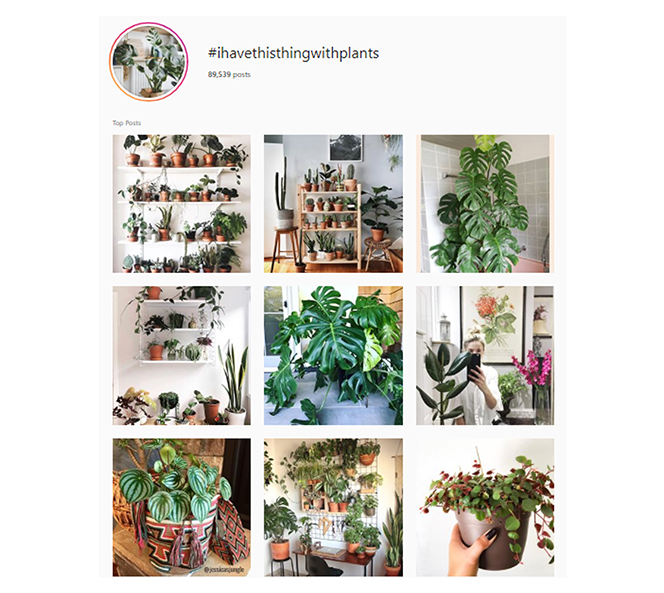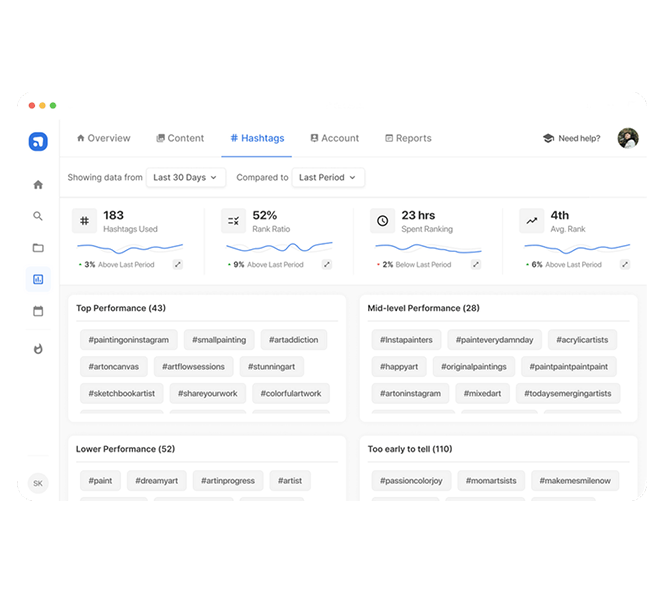 3. ANALYZE PERFORMANCE & OPTIMIZE YOUR HASHTAG LADDER
The final step in your Instagram ladder strategy is continuous analysis to ensure it's working successfully and sustainably! Monitor the reach and engagement of each post as well as checking your followers regularly to assess your growth.
Advanced hashtag tracking tools, like Flick's, can offer an in-depth analysis of your ladder strategy's performance and save you time manually checking Instagram Insights. Identify your top-performing hashtags, which terms your posts have ranked for and how long they spent ranking amongst other metrics.
As your profile grows and average likes increase, you should optimize your Instagram ladder strategy to include higher competition terms for each set based on your improved metrics.
HASHTAG LADDER BEST PRACTICES
Always use hashtags that are relevant to your post: Instagram can recognize when hashtags don't match your content
Avoid banned and flagged hashtags: A hashtag tool like Flick flags any potential hashtag issues so you can avoid them
Mix up your hashtags regularly: Don't use the exact same group of terms for each post
Pay attention to the time: Ensure you're posting quality content at the optimum time for your audience
Climb The Hashtag Ladder & Grow Your Profile
So, there it is: the hashtag ladder strategy. By following the simple steps in this article, you can enjoy a free and relatively easy way to boost your performance on the 'gram!
more blogs you might like