Primsfield: the Ultimate Pump Fake
If you're from South Dakota, you know every town in the state. You just do. Though we're large geographically, we're close-knit enough to know that Redfield is the Pheasant Capital of the World and Aberdeen is the birthplace of Oz.
And that's exactly what we were banking on with the launch of the Primsfield campaign during this year's Super Bowl.
Primsfield is a small South Dakota town that's 126 strong with big ideas, big values and big community. We introduced it with a commercial before the half that showed a small town way of life with cozy cafes, sights to see and fun to be had. There's only one thing we left out – Primsfield doesn't exist.
The commercial had game viewers puzzled and buzzing. Where's Primsfield? How come I've never heard of it? Why isn't it on Google Maps?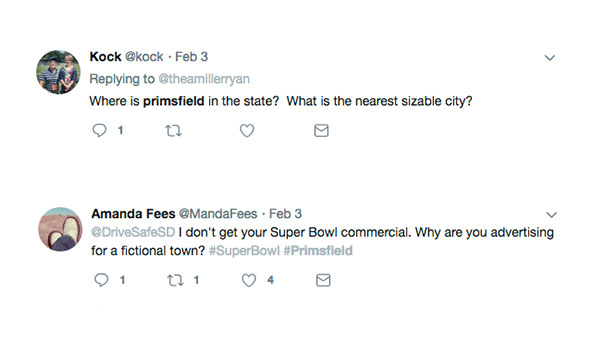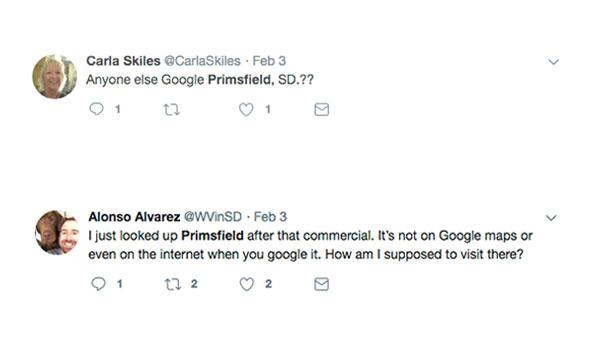 For the thousands of people who actually went to the Primsfield.org website, a somber answer awaited. The 126 people in our fictitious town represent the 126 South Dakotans who actually died in car crashes last year. And the South Dakota Office of Highway Safety was really the sponsor behind the ad.
After halftime, we followed the first Primsfield ad with a second featuring a ghost town where the cozy cafes, sledding hills and hiking trails were wiped out. And all viewers got the grim message that unsafe driving leads to devastating loss.
DriveSafeSD.com earned more than 13,000 page views on that one day – more views than the entirety of the previous year. The campaign was recognized by the Governors Highway Safety Association, Under the Hood, the Vermillion police and multiple others on social media. And at the end of the day, consumers were rattled and shook by the message to drive safe.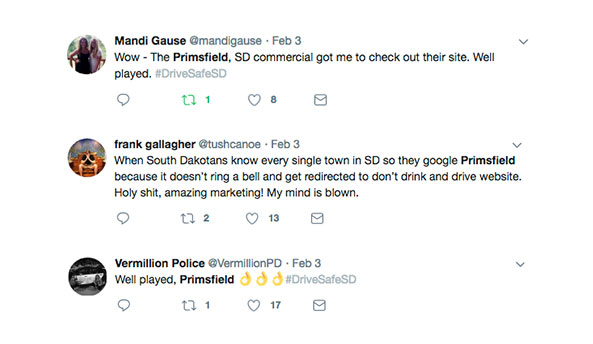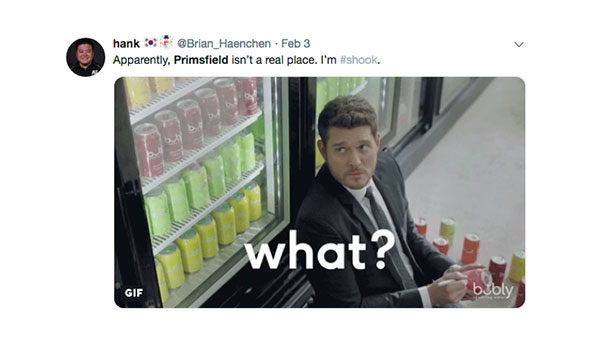 The Primsfield campaign was a huge success, playing on a number of consumer trends to get the message across. We learned that while Super Bowl viewers are watching the ads on TV, more than ever they're also using multiple devices, meaning a cross-channel approach is essential. And when you're trying to create interest and intrigue, never underestimate the power of a good pump fake.
more blogs you might like