Reasons to Apply for L&S Ad Camp
Everyone has their own perception of what an internship looks like. But an internship at Lawrence & Schiller turns those perceptions upside down. Because it's unlike anything you've ever done in your professional career. If you're ready to dive into one of the best summers of work ever, buckle up, because Lawrence & Schiller is the place to be.
1. You work from day 1
Once you're in the door, you become an integral part of the team. I wasn't even done with the onboarding process when I got my first project. A 70,000-word, keyword audit for our biggest client. I quickly realized that you're here for a reason, and your abilities and contributions matter.
2. Unlimited people and resources to learn from
Imagine being surrounded by 50 insanely smart people. Congrats. You've just pictured L&S. There's a powerhouse of professionals in every discipline that are ready to share their knowledge with you. So come with an open mind and you'll walk away with more knowledge and skills than you'll learn in any classroom.
3. No dumb questions
L&S is an environment where curiosity not only thrives, but is encouraged. Whether you need clarification on a project, or guidance on something you just asked about, you'll find open arms ready to help you grow. Make sure to ask questions when you're curious and speak up when you have a thought—pride blocks growth and you're here to learn.
4. Culture isn't just a word here, it's a daily practice
A company picnic. Bags & Bevvies. Dakota Dreams Summer Camp. An annual company golf tournament. Free concert tickets. Weekly popcorn and unlimited pop. The list goes on. No matter your preferences, there's always something to look forward to at L&S.
5. Real work, real clients
Get ready to witness your work come to life in the real world. At L&S, you work with top-notch clients and deliver impactful campaigns. Imagine driving down the interstate and seeing a billboard you helped place or create and being able to say "yep, we did that!"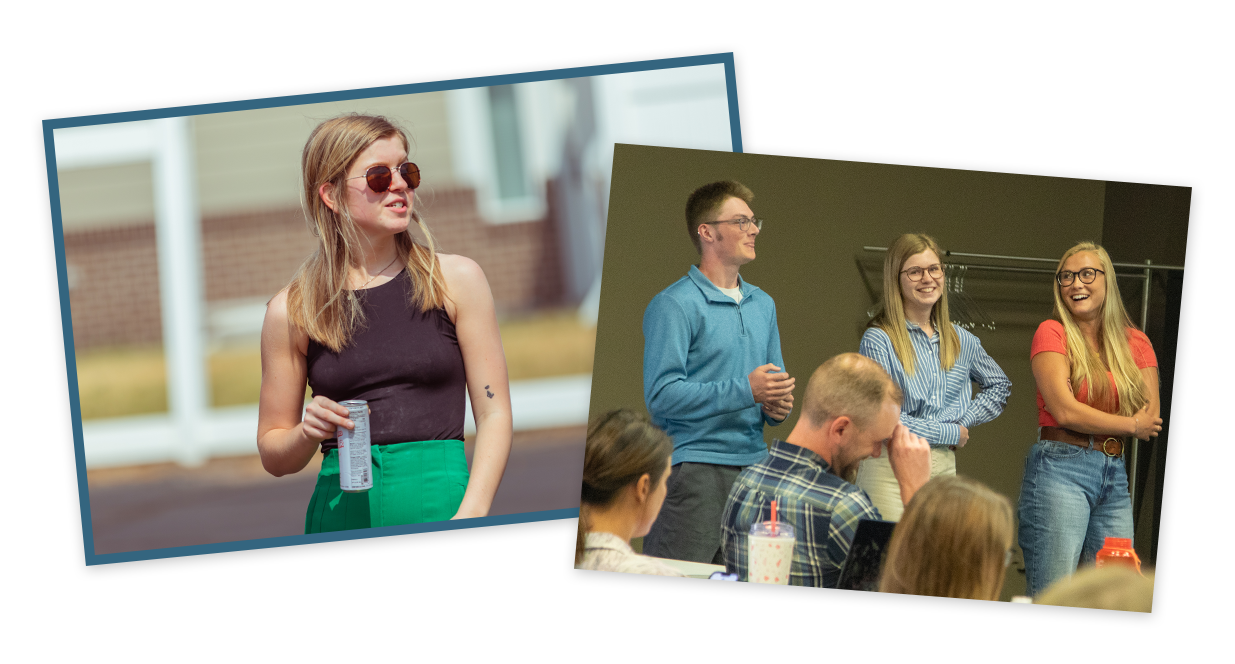 6. Dedicated time for learning and growth
Take as many notes as possible. In the first few weeks your brain will be pumped with knowledge. Be a sponge, and remember that the learning doesn't stop there. Your team has dedicated resources to help guide your growth and make you an even better professional. Because everyone wants to see you succeed here.
7. Vendors love to treat you
Your weekly coffee is delivered by a vendor. A morning cookie cake for breakfast. Nothing Bundt Cakes to close out the week. Our vendors and clients appreciate the partnerships we have and do not hesitate to show their gratitude.
8. You'll be challenged, then supported
Expect to be challenged with exciting projects that spark your creativity and critical thinking. Don't worry—L&S has your back. You'll be paired with a coach to help guide you. On top of that, you'll have an entire team to lean on with your questions.
9. An opportunity for your voice to be heard
Your opinions matter. You're encouraged to share your ideas, no matter how crazy they may be. Sometimes your opinion will be met with a counter-opinion, but we're here to challenge each other to outthink and outdo.
10. Marketing is serious, but not that serious
There's a sign that hangs in the lair that says 'no one is dying, it's just advertising.' It encourages us to approach our work with passion and dedication while embracing the perspective of it. It reminds us to have fun with the process, because marketing is fun when you're at L&S.
more blogs you might like