The holidays are always the absolute best time to work at Lawrence & Schiller. Our breakroom is overflowing with food, laughter rings through the halls and there is just a different kind of feeling in the air. Our office is full of joy and hilarity. And did I mention food? So. Much. Food.
In the midst of it all, many of our employees are dealing with a lot of stuff. Health concerns. Loss of loved ones. Deployment. It's a good reminder that the smile you see on the surface may not always be a true reflection of what a person is really dealing with. And it's a great reminder that simple acts can have a big impact on someone else's life, as well as your own. It's the case for kindness. And it's been a big charge at L&S this season and all year.
Dozens of ideas sprang to the surface about how to help others at Christmas, and in the true spirit of "Outthink and Outdo," thoughts quickly turned to action. From kiddos to seniors, we've had a great time shopping and wrapping, organizing and donating, and volunteering our time. Here are some of the ways we got involved. And if you're reading this, we hope you will, too.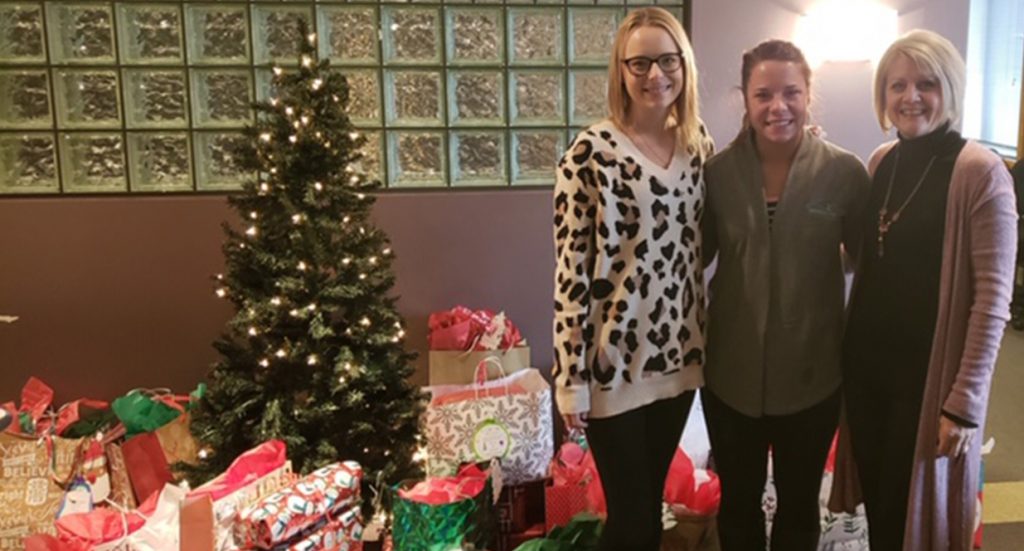 ACTIVE GENERATIONS
Picture this: a Christmas tree in our break room filled with paper ornaments. Each ornament is home to a short wish list made by a senior citizen from Active Generations. Lipstick, sweaters, puzzles books, snacks, blankets, etc. We all grabbed one or two ornaments and, in no time, they were gone. Wrapped presents under the tree took the place of every single ornament.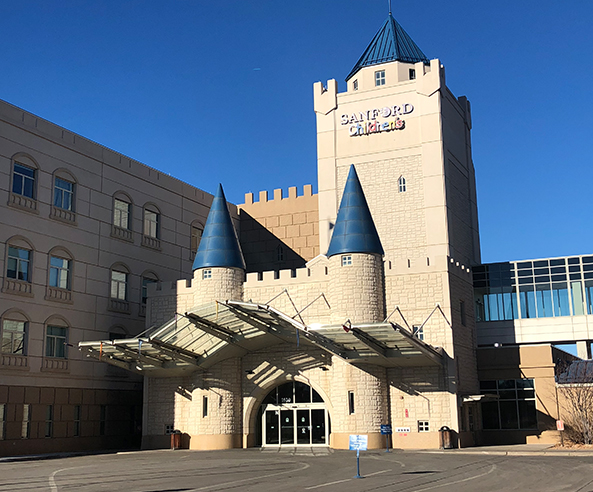 SANTA'S WORK SHOP AT SANFORD CASTLE
Kids-at-heart love to go shopping for actual kids! Santa's Work Shop is located right in the Sanford Castle of Care for families who have kids in long-term treatment. Some of these families are feeling the impact that comes with spending time away from home and work. Through our team's donations, they can go into Santa's Work Shop and pick out gifts and wrap them up, without having to leave their child's side.
GOODWILL INDUSTRIES SHOE & MITTEN DRIVE
Behind-the-scenes elves took time out of their day to set up the tables and lay out the merchandise for Goodwill's Shoe and Mitten drive, helping area families and little ones stay warm this winter. Because we know all too well what's coming in January.
VOLUNTEERS OF AMERICA SPIRIT TREE
Lewis Drug, another company with a big heart, worked with Volunteers of America to place Spirit Trees in each of their stores. Because we love shopping and we're quite good at it, we bought many of those gifts and placed them under the trees to be collected by VOA volunteers.
Outreach is just one way we Outthink and Outdo at L&S, but it's one of the most important. We've loved giving back this holiday season and hope this inspires you to do the same. From everyone at L&S, we wish you health, happiness and kindness in 2019!
more blogs you might like