Top 5 Highlights from Development Week 2023
Self-improvement is important at L&S. It's why every employee has a personal growth plan for their career goals. It's why the agency has a dedicated learning and growth budget for conferences, tools and workshops. It's why we carve out time in our 8-to-5 for each employee to pursue individual growth projects and skill development outside of client work.
It's also why we created Development Week. Every year, L&S pulls the entire agency together for five focused days of learning and growth — both personally and professionally. We bring in speakers, host workshops, learn from each other and get away from the day-to-day to make better happen.
This year, we learned all about leaning in, burning out and leveling up. Check out these top five highlights. We can feel our brains getting bigger already.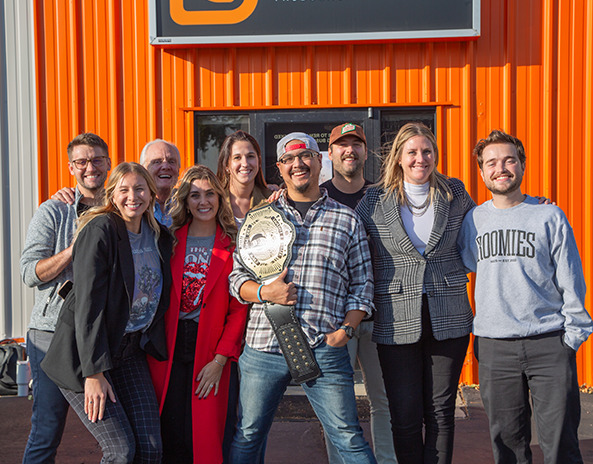 1. Having our HQ, remote and satellite teams together.
Between having a satellite office in Minneapolis and remote workers across the Midwest, L&S offers a lot of options for flexible work. But during Development Week, we revel in having the whole team back home at HQ. Let the happy hours, bonding lunches and team coffee runs ensue!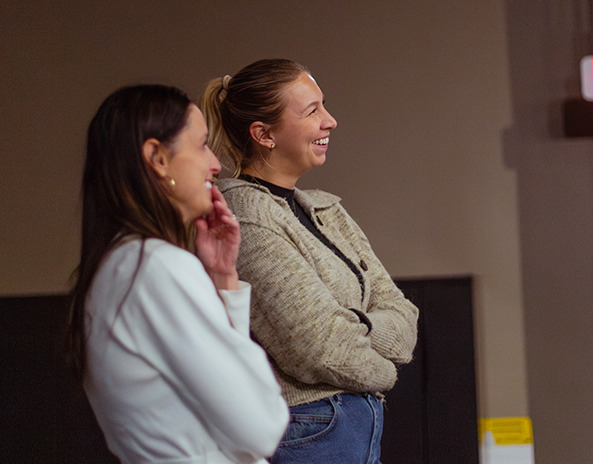 2. Listening to Rachel Sheerin speak on avoiding burnout.
Rachel Sheerin is an emcee, motivational speaker and true force of nature. She talked with our team about burnout – what it is, how it happens and what to do when we're feeling it. She taught us that burnout is a choice and something we can control. Great work doesn't have to come at the cost of prioritizing our own personal happiness. In fact, when we're happy, that feeds into our work and makes us better at our jobs. Preach!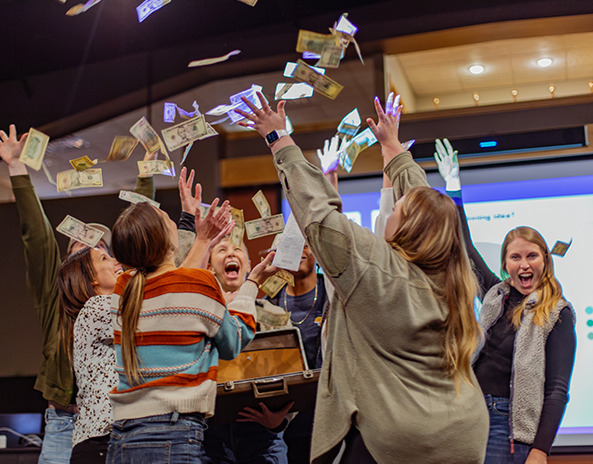 3. Immersing ourselves in the Innovation Challenge: Pitch Edition.
As part of Dev Week, L&S hosts the Innovation Challenge for staff. Think of start-up week, compressed in a four-hour window. Teams are given a challenge to workshop for the whole afternoon, then have to pitch their solution to the staff for a $500 grand prize. Last year, we focused on developing a new product for the agency. This year, it was all about pitches and presentations. The afternoon flew by as we laughed, learned and got lost in Prezi.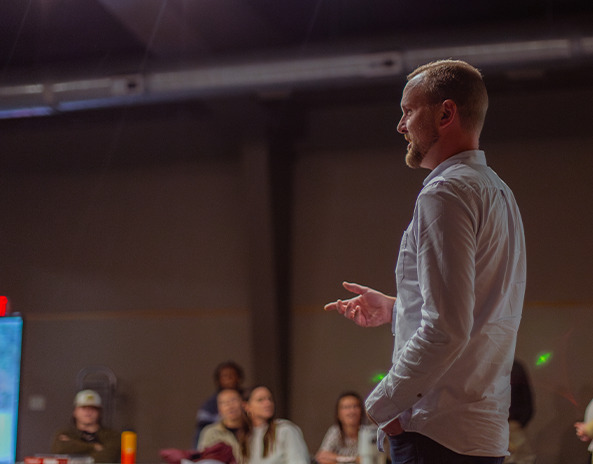 4. Getting personal with Disciplines Under the Hood.
Disciplines Under the Hood offered everyone a behind-the-scenes look at different disciplines in the building, from media to digital to account service. Great mysteries were uncovered, like "How do copywriters write email subject lines?" and "What does the finance team actually do?"
Joking aside, sessions like these are great ways to build empathy and understanding for other people's roles and how we're all essential to the bigger picture.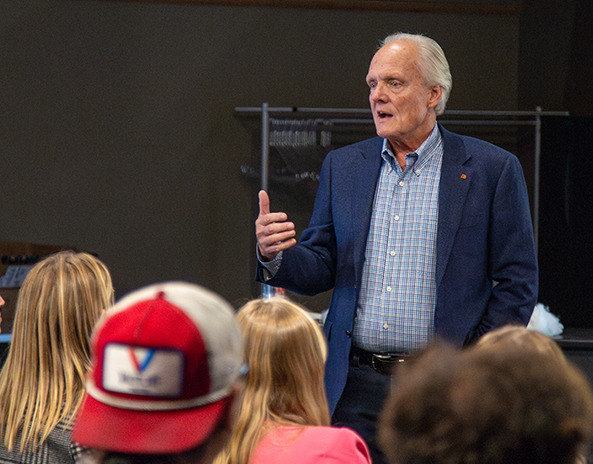 5. Hearing from our fearless leader.
Great knowledge comes from within — and in this case, we mean within our own walls. CEO and author Scott Lawrence shared leadership lessons from his book "The Leader of the Band." After his career took him from a high school band director to the leader of an ad agency, Scott found a lot of parallels between conducting a group of musicians and navigating the many different dynamics at an agency. It was a treat to hear him motivate our staff to step into their leadership superpowers, no matter what their role.
more blogs you might like