SIOUX EMPIRE UNITED WAY (SEUW) RALLY WEEK Q&A FEAT. JESSICA BICKETT
Q: What is United Way Week? Followup: why does L&S do it?
A: Our internal United Way campaign week is always around the end of October, and it is when staff decide how much they want to contribute to the United Way for the next calendar year. We're passionate about a lot of nonprofit causes, but the SEUW is truly the best way to give back to a wide range of organizations that impact so many individuals in our community.
The reason we make it a full week of activities? It's fun! And it's a great time for staff to hang out while making a positive impact. It's also a great time to see everyone's Halloween baby pictures and guess who is who.
Q: Are there particular goals when it comes to giving?
Our big push is 100% participation in giving – whether that's donating $5 or becoming a rising heart club member or just increasing your pledge from last year. Every dollar counts.
EDITOR'S NOTE: And 90 cents of every dollar goes directly to Sioux Falls area non-profit organizations.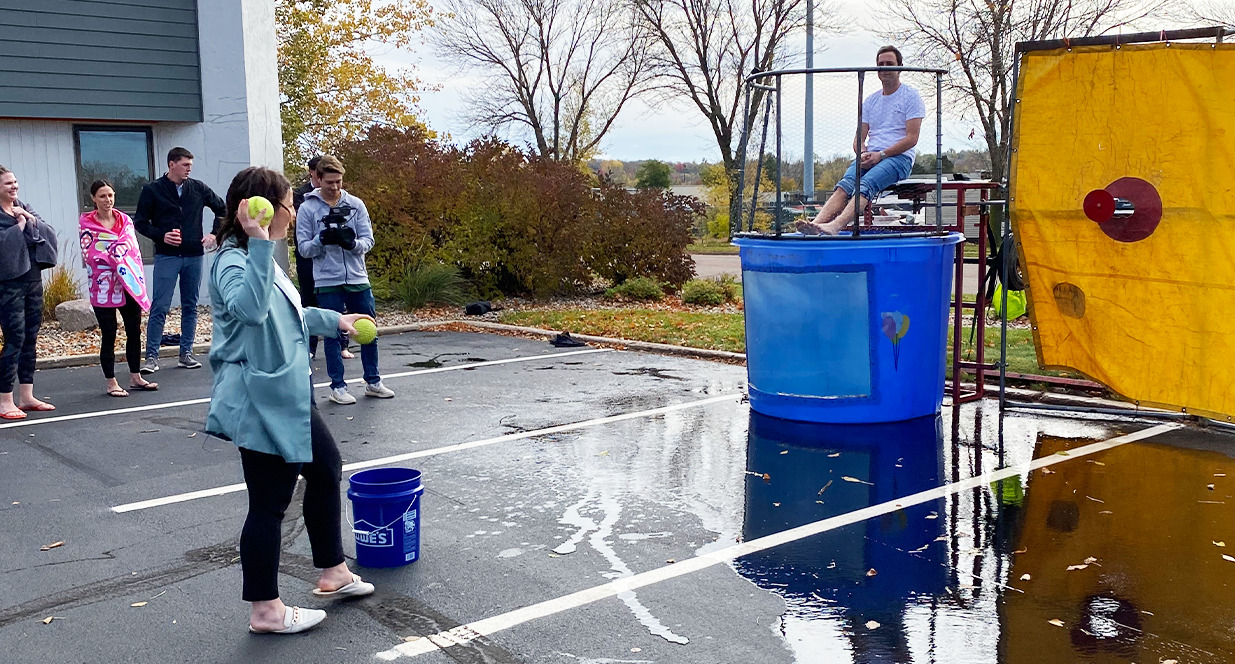 Q: So what does a week of activities look like?
A: We always bring in a speaker from a United Way funded agency on the Monday of our United Way week to kick off the events. This year we were lucky to have Tom Foster from the St. Francis House speak with staff about their program and how far SEUW funding goes within their agency.
Tuesday, we had a Pumpkin Pong tournament with Here for the Boos grabbing gold and Burger Kings coming in a close second.
Wednesday, we played "Guess the Baby." Staff turned in pictures of themselves as kids dressed up for Halloween and throughout the day, we guessed who was who. The longest guess took 15 mins and had over 50 guesses! Dara really stumped us.
Thursday, we had Chubby's food truck in the parking lot and we dunked our Leadership Team in a dunk tank. It was a balmy 48 degrees that day. Perfect weather for a dunk tank.
Then we had a happy hour Friday because we reached 100% participation in staff giving (whoop whoop).
We add some zest to the week by giving out tickets to people who turn in pledge cards and participate in the games. Tickets are then put into prize buckets to win things like paid time off, Stampede Game tickets, personalized snow removal off your car by the Leadership Team for a month, L&S Merchandise Credit, etc. Some are silly, all are meant to be fun.
Q: What was your favorite part?
A: Outside of reaching 100% giving from staff? My favorite part of the week was seeing so many staff participate in the events. We are all so busy, but it is nice to have some fun with coworkers who we really consider friends/family. It was also pretty great to see my boss get dunked in the dunk tank.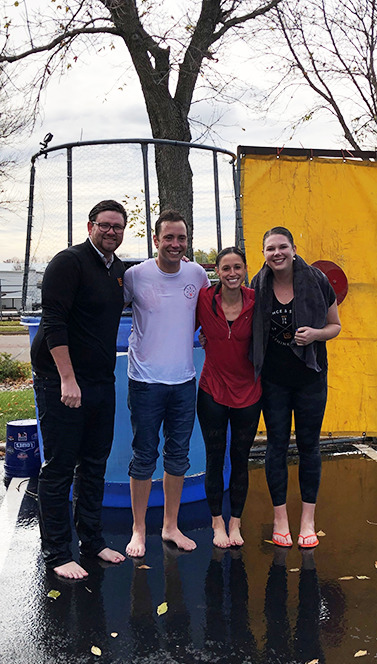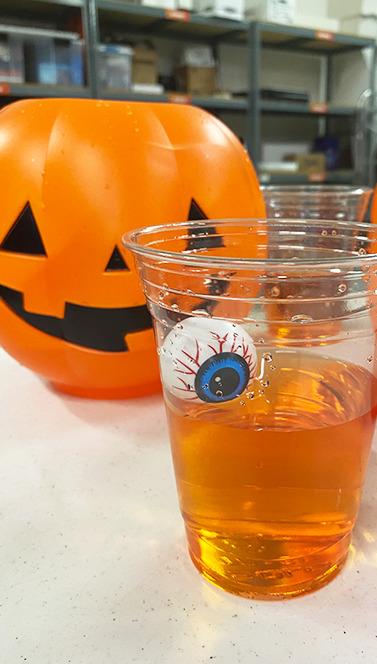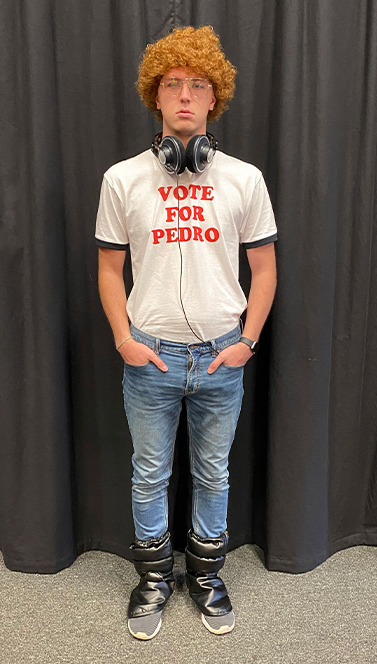 more blogs you might like