Your Black Friday Email Marketing Checklist
It is already right around the corner… Black Friday, Cyber Monday and holiday deals! If you are a part of a marketing team you've likely been busy planning, writing, designing, brainstorming and testing, hoping that your brand stands out. Use our Black Friday email marketing checklist to make sure you're prepped and ready.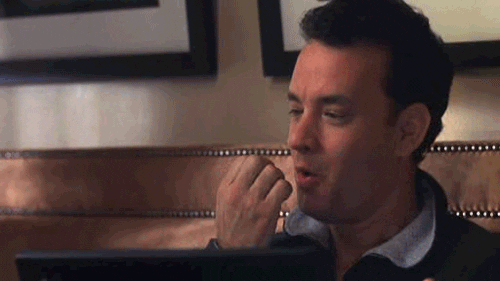 1. PREPARE YOUR LISTS
The excitement of Black Friday can encourage signups so potential customers can access news and updates about what you're offering. It's not too late to start adding subscribers to your list — here are some ideas for growth:
Revisit and refresh website opt-in forms to ensure you're capturing necessary information, and the email opt-in process is seamless.
Provide multiple areas or prompts to encourage sign ups.
Use social media to drive sign ups through lead gen opportunities.
2. CONTENT STRATEGY
Email content strategies allow us to shape communication, convey our brand and influence engagement. To drive effectiveness of your email campaigns, follow these quick tips for general language, subject lines, CTAs and personalization.

Language
Use clear, compelling language that guides a subscriber through your email and encourages action.
Incorporate your brand tone to add personality and consistency to your messages and across all campaign elements. Consistent use of brand tone builds familiarity and trust, helping to establish a strong connection with your audience.
When it comes to email word count, keep it short. Especially if your goal is to get a response.
No matter how long or how short your content is, make sure your emails are intentional and thoughtful.
Subject Lines
Clarity and relevance are key. Clearly convey the email's content to set expectations and ensure it is in line with the recipients interests or needs.
Create a sense of urgency to prompt action, but avoid false urgency.
Keep your subject short and to the point, optimizing for mobile users.
Try positioning your subject line as a question.
Put the hook or a cliff-hanger in your pre-header.
Lead with an enticing, personalized offer.
Avoid spam triggers like excessive punctuation or all caps.
Experiment with different subject lines to identify what resonates with your audience.
Call-to-Actions (CTAs)
Clearly communicate the action you want the subscriber to take.
Consider placement to ensure the CTA is easily visible and it's clear that the text is clickable.
Use compelling copy to affirm the benefits of taking the action.
Sometimes, actual words are not as important as eye-catching visuals. Try roll-over or hover effect buttons, animated GIFs and bold color schemes.
Avoid overwhelming subscribers with too many CTAs and focus on clear, actionable goals that are priority for your business.
The effectiveness of the CTAs you choose will largely depend on how relatable and interesting they are to your audience. Keep an eye on what others try and don't be afraid to push your creative boundaries.
Personalization

Over the last couple of years, marketers have concluded that one of the greatest ways to achieve email marketing success is through the practice of personalization for user experience. Impersonal or mistargeted emails can affect your campaign outcomes, with subscribers likely taking at least one of the following actions according to CRM Lab:

So, what do we recommend? Create audience segments to tailor messages and promotions, as well as recommend products or content based on interest, and use these audiences and website activity data to send triggered emails based on behavior.
3. DESIGN
Well-designed emails capture attention and create a positive first impression, encouraging subscribers to engage with your content. Here are a few reminders when considering design for email marketing to set you up for success.
Implement consistent design elements across campaign creative to reinforce your brand identity and build trust with your subscribers.
Design for dark mode/mobile, as over 80% of smartphone users say that they prefer dark mode.
Use content and design hierarchy to establish a clear outline of information, guiding subscribers through the email and highlighting key points.
Color has meaning! Cooler tones represent trust, happiness and relaxation, while warmer tones are used for urgency and pop more. CTAs that are warmer tones can create excitement to click.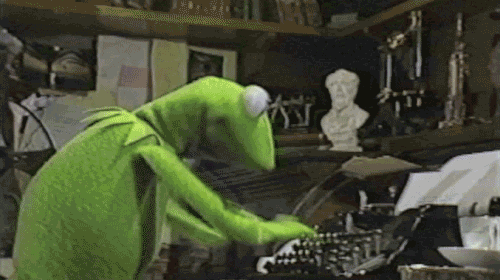 4. AUTOMATION
Email marketing automation streamlines and automates the process of sending targeted emails to specific segments and is important for efficiency, timeliness and relevance. If you get it right, it can be what takes your email campaigns from good to great.
Make a list of your objectives and determine who your audience is.
Segment your email subscribers.
Create journey maps to understand the subscriber journey, from initial contact and beyond, and identify touchpoints where subscribers engage with your emails.
Audit performance, optimize and repeat, using data to make informed decisions and improve the effectiveness of your strategy.
5. TESTING

Testing your emails is a valuable practice to ensure CTAs are clickable, images are optimized, and to verify your emails are accessible across all browsers/devices. Inconsistent rendering across email clients, browsers and device types is a pain point and can derail your email strategy. Test with your team to get fresh eyes and perspectives that may identify any errors and ensure your final email is polished before deployment.
6. PREPARE YOUR WEBSITE
Having a strong email strategy is important, but if you're driving traffic to landing pages that don't align in design or content, are not mobile responsive, slow to load or don't have clear actions, you're taking one step forward and two steps back. Audit your website as a whole and complete a deep dive into the landing pages where you're driving traffic to ensure a positive user experience that aligns with your campaign goals.
With the heavy influx of emails hitting inboxes during the holiday season, it can be hard to compete in an oversaturated market. Don't be afraid to try something new that allows you to stand out. Look for ways to captivate and create memorable experiences for subscribers, tapping into animated buttons, rollover effects, carousels, surveys and more to drive engagement and allow you to stand out from competitors.
more blogs you might like