Black Friday Emails That Blew Our Minds
As designers and advertisers, we fully understand the power that lies beneath Black Friday promotions. And with so many companies relying heavily on effective email marketing, they have discovered ways to shine through the pile of unreads. This makes Black Friday hard to miss and believe us, we didn't. Here are just a few examples of the emails that sent us running for the stores (at a reasonable time and with reasonable expectations, of course.)
SUBTLE, BUT EFFECTIVE, MOVEMENT
Sometimes less is more — and in these cases, it was. There is a sense of elevation and appeal that comes from small and subtle movement in emails that are promoting something big. The less overwhelming to the consumer, the more likely they are to hang around. It's also worth pointing out that a clever and relevant way to keep movement simple is through gifs. This gives the customer something to watch/notice, while still emphasizing the static images, which are generally the products the company is selling.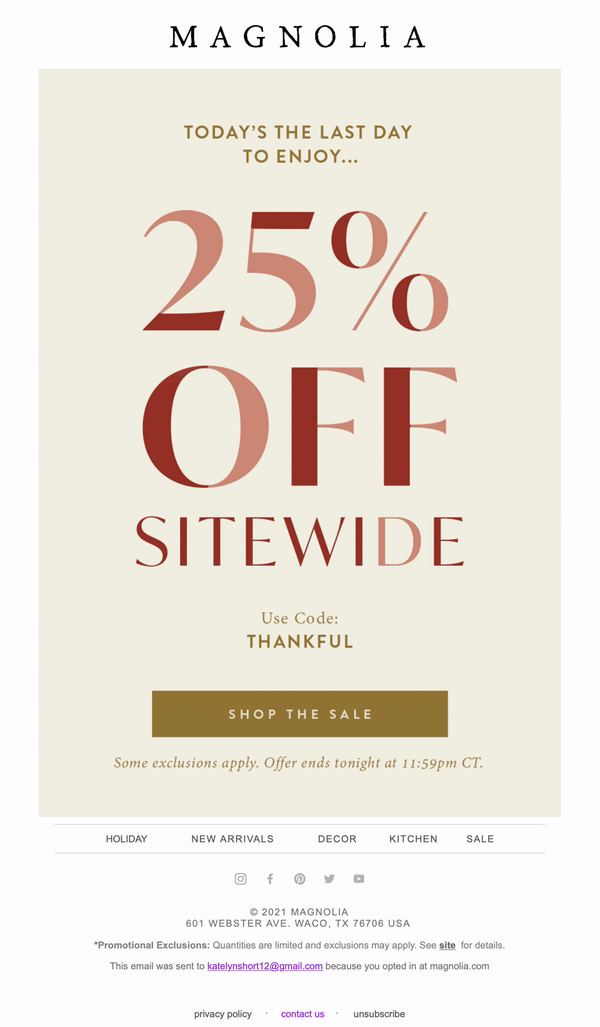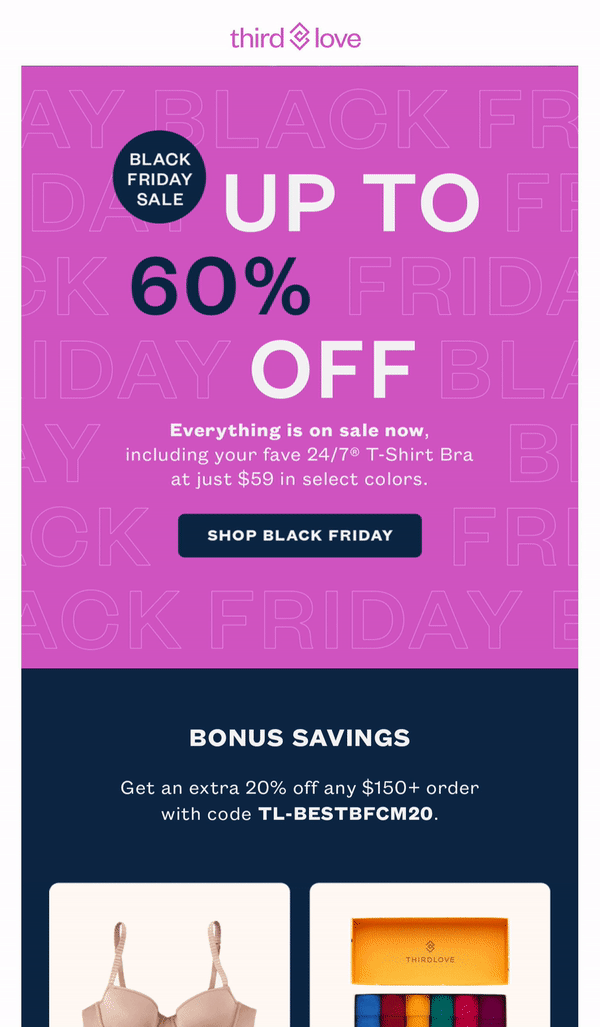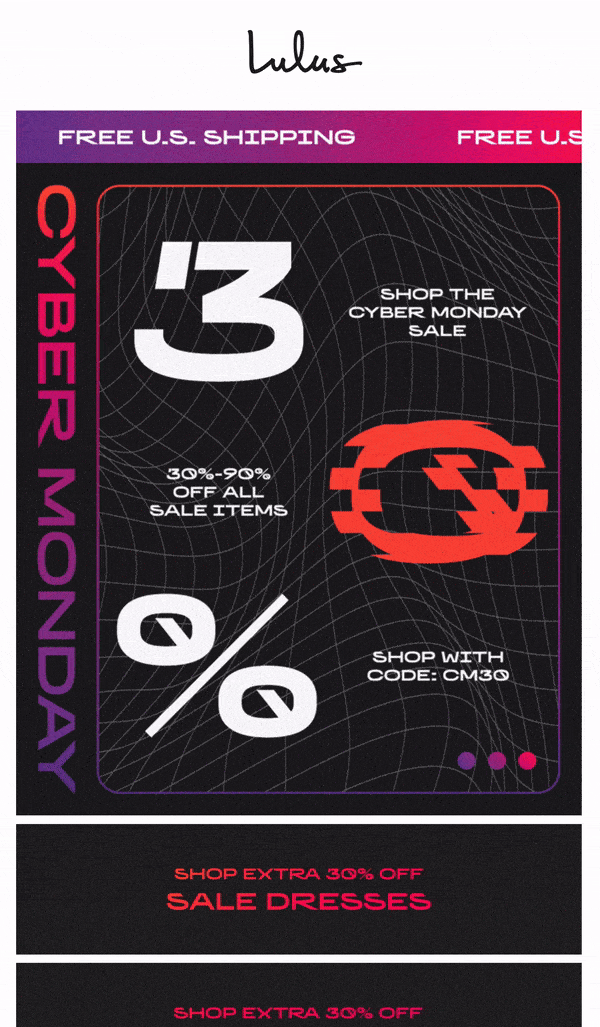 GRAPHICS ON POINT
You don't have to be a graphic designer to appreciate pretty things. In our case, it was a mix of contrasting colors, unexpected movement and placement that caught our attention. From moving words to a unique and eye-catching image, these emails left us wanting more of their brand style and approach.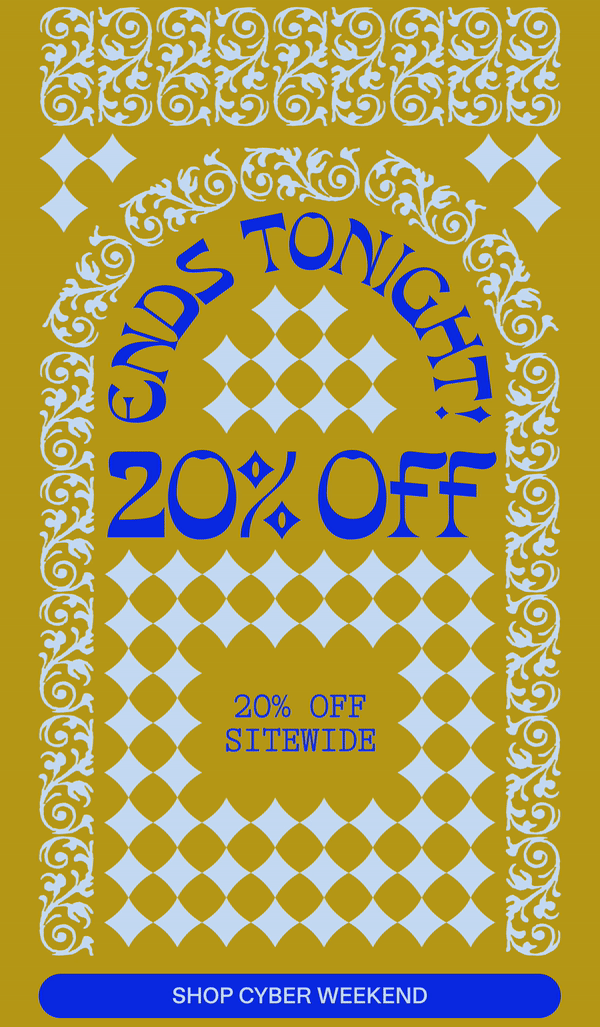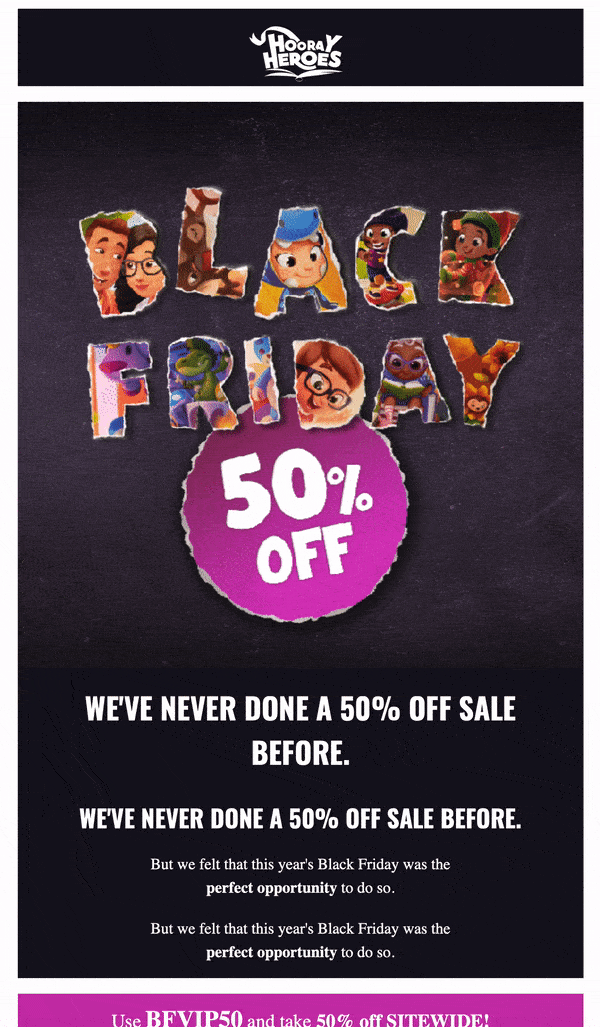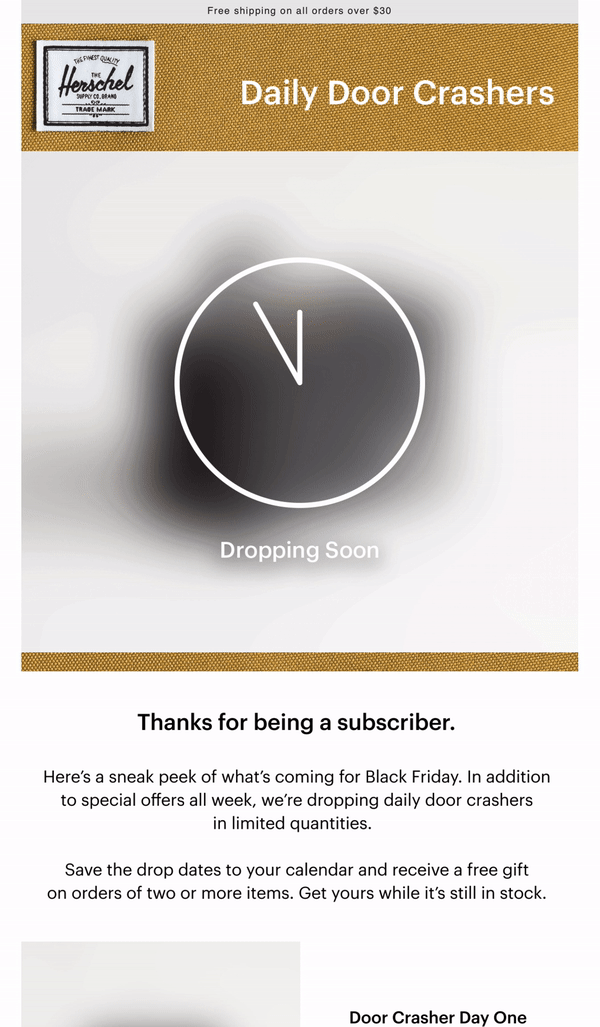 WE LOVE A GOOD THEME
For all of you Type A personalities out there, these are for you. Themes can be found literally everywhere, including Black Friday emails. Walmart took us by surprise with these beautifully created emails that carried the confetti theme throughout. The way they used the theme in different sections of the emails and with minor tweaks made for a weird sense of excitement when we saw "Walmart" pop up in our inbox.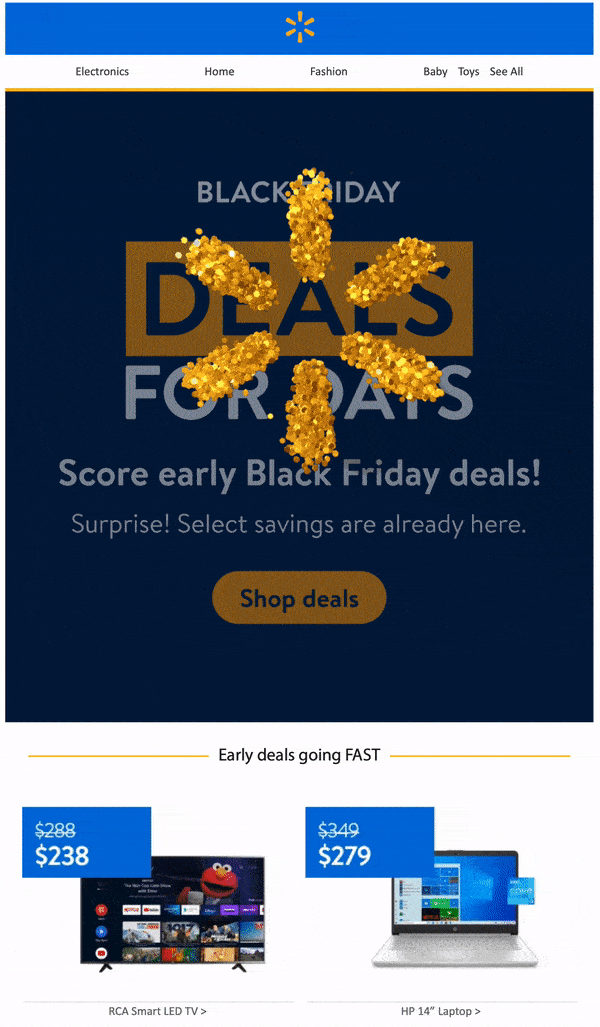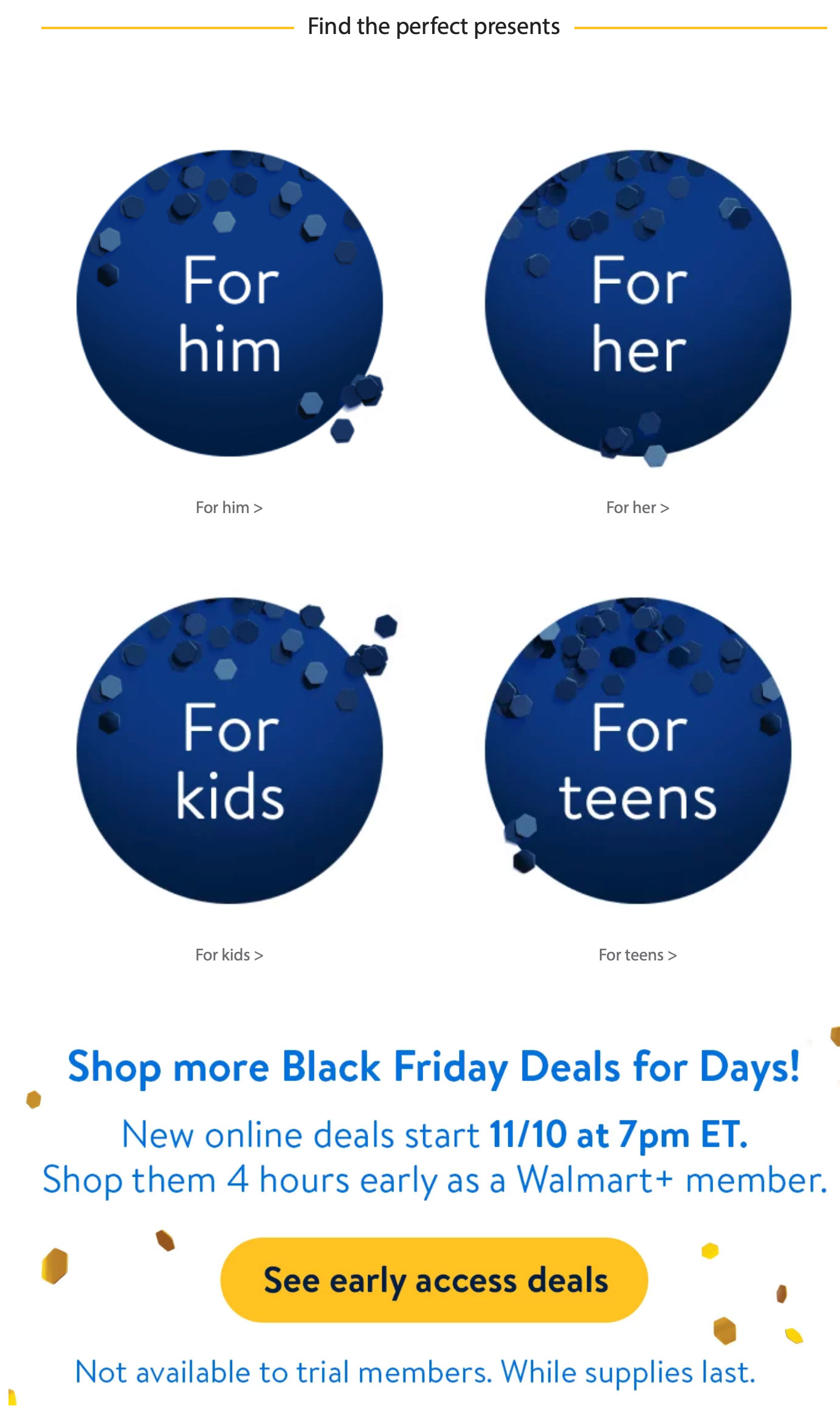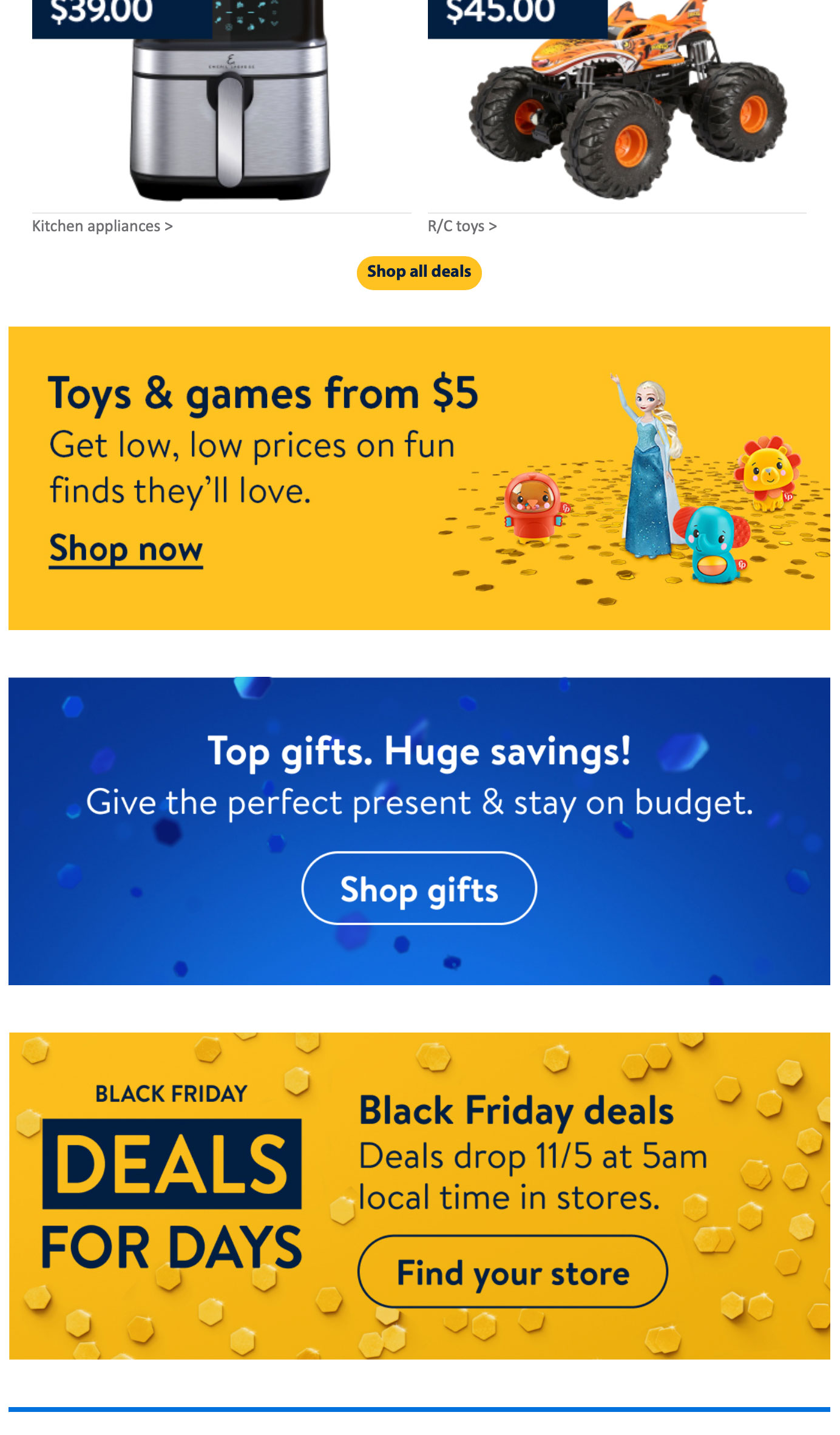 Reading emails can be like walking through cement — less than ideal and boring. Add the 200% influx during the holidays and it's easy to Delete All and go back to Candy Crush. But every once in a while, we find little bursts of genius and inspiration where we are least expecting it. So, well played email gods, well played.
more blogs you might like