A New Chapter
Iona College
Iona College is known for its location, learning environment and its quality academics. The school boasts a 16-1 student to faculty ratio, a large network of alumni and a 20-mile trip to the heart of NYC.
Lawrence & Schiller worked together with Iona College and its stakeholders to implement a unique brand position, design a new logo-mark and help guide their new strategic vision.
Awards
ADDY Award: Gold, Logo Design
ADDY Award: Silver, Rebrand
the problem
After undergoing a transition of leadership and adopting a new strategic vision in 2019, Iona needed a refreshed, adaptable brand that fit their standards. They wanted their brand to show their commitment to intellectual inquiry, community engagement and diversity.
L&S' assignment was to research Iona's current brand perceptions, hone in on what sets the college apart from the competition and find a way to communicate that to the public.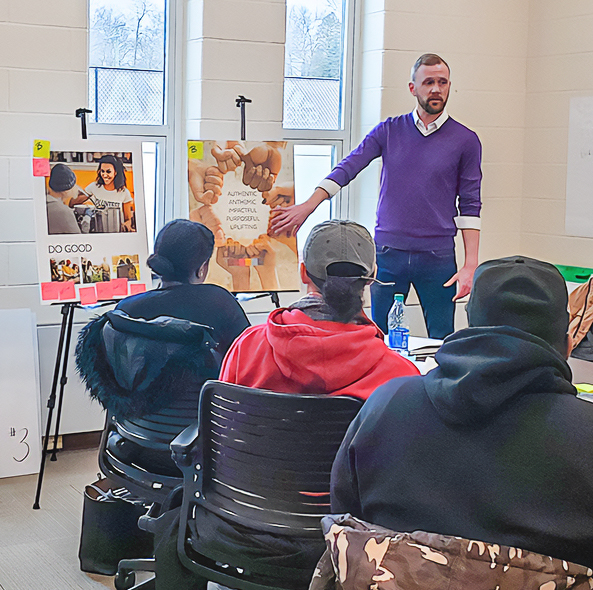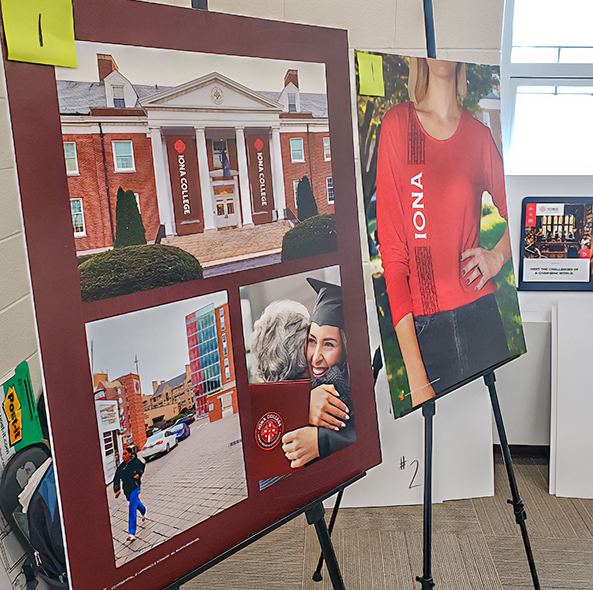 the process
As part of this project, our team conducted a competitive review to understand competitor messaging and strategy. We even visited the campuses of other universities to help us understand what makes Iona unique. After our review, we completed strategic planning sessions with the stakeholders to learn about the vision of the institution, conducted an online survey to understand the current brand position and moderated focus groups to gauge new brand reactions.
After getting a good grasp on all the background information, our team created a new logo, positioning line and set of brand standards that launched in August 2020.


"We wanted to freshen up & modernize their current Celtic cross while also bringing in elements that relate to their roots. We took inspiration from their world-famous bagpipe band's plaid kilts to come up with the concentric circles. They interlock in the middle to create a Celtic knot, representing unity. We also used a serif typeface to tie even further back to the Iona namesake itself – Iona Abbey."
– Ty MacConnell, Senior Designer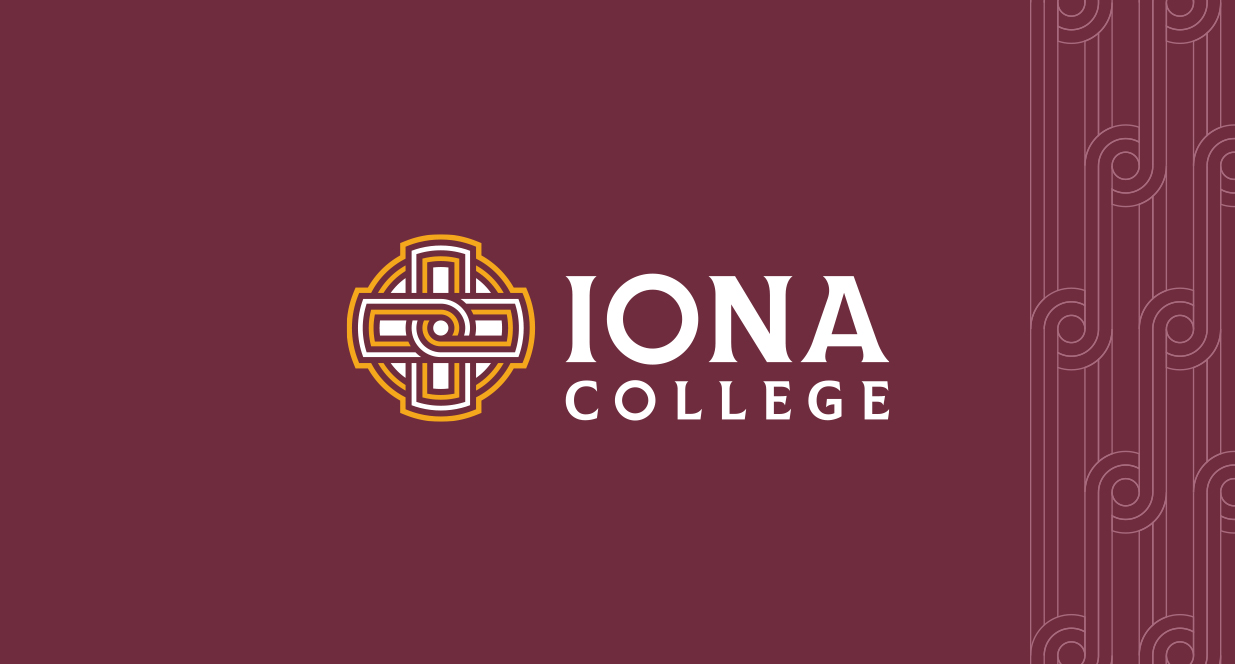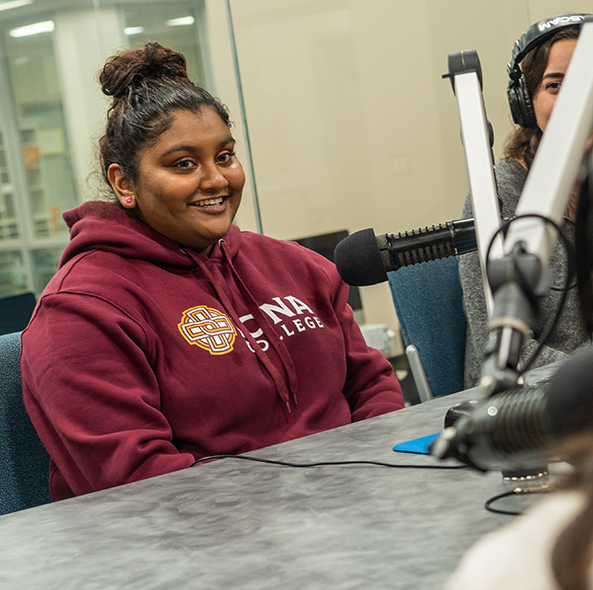 Keeping the Audience in Mind
"Iona's students and faculty wanted to stay true to the history of the college while also embracing something new. This was a nice middle-ground for both, and it resulted in having a strong icon to carry their brand as the university moves forward and expands."
– Ty MacConnell, Senior Designer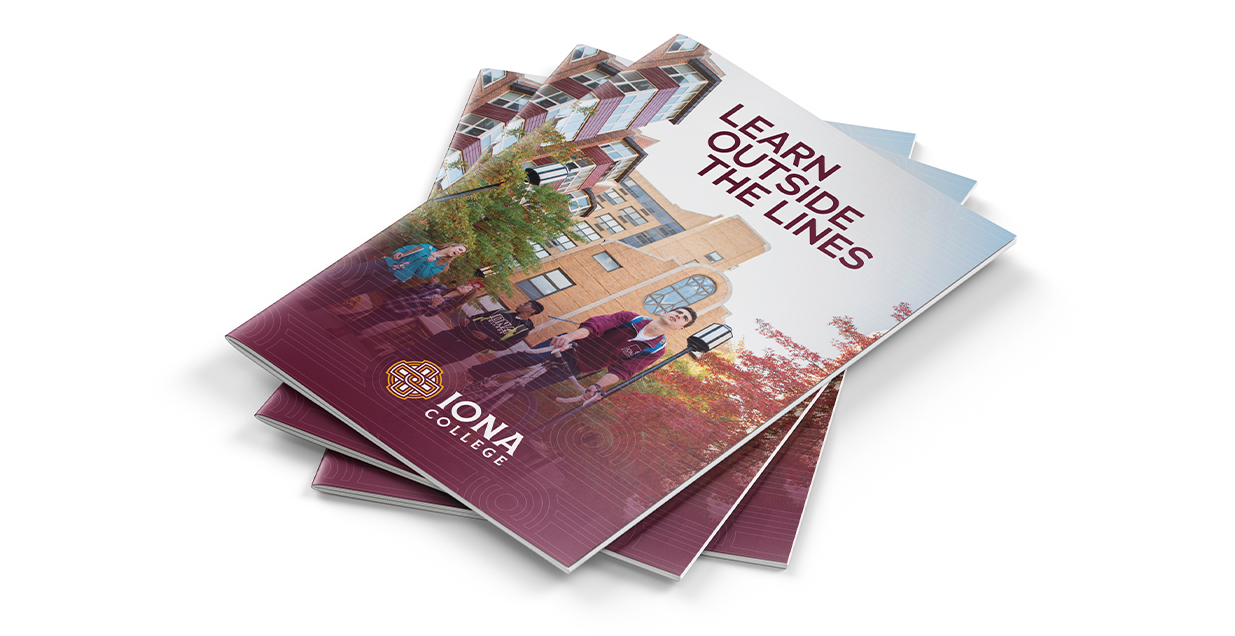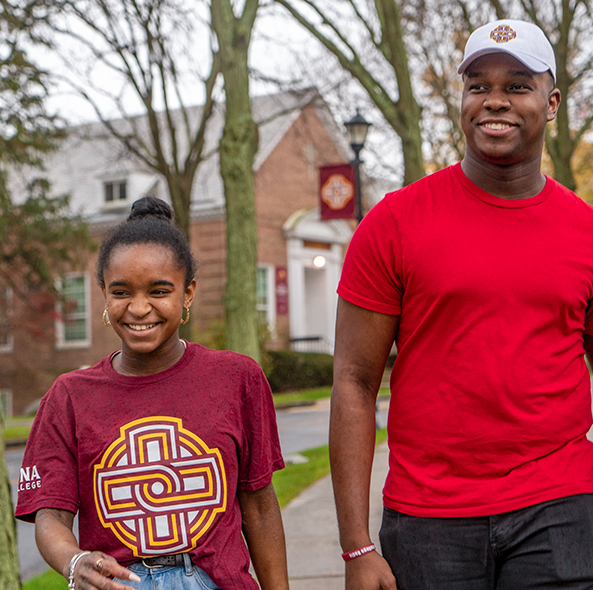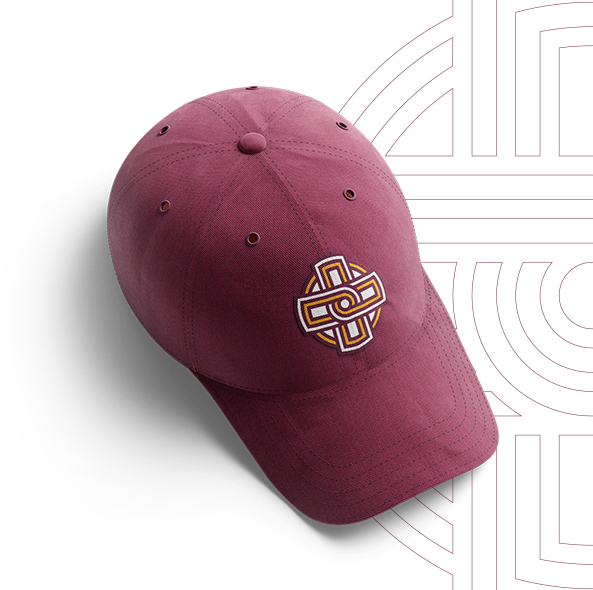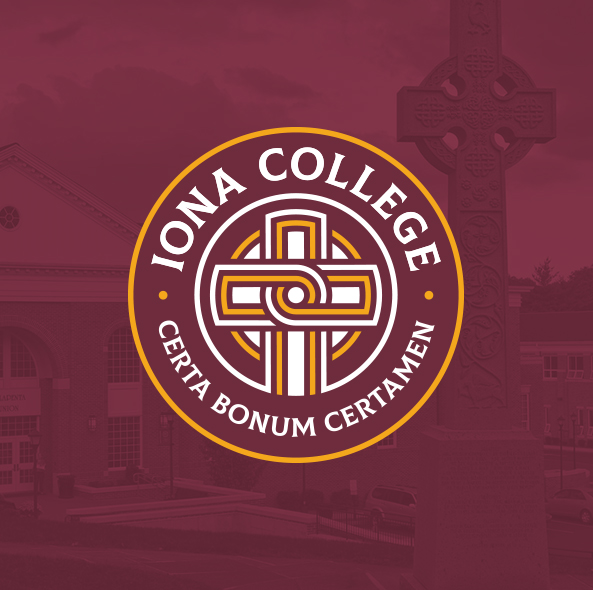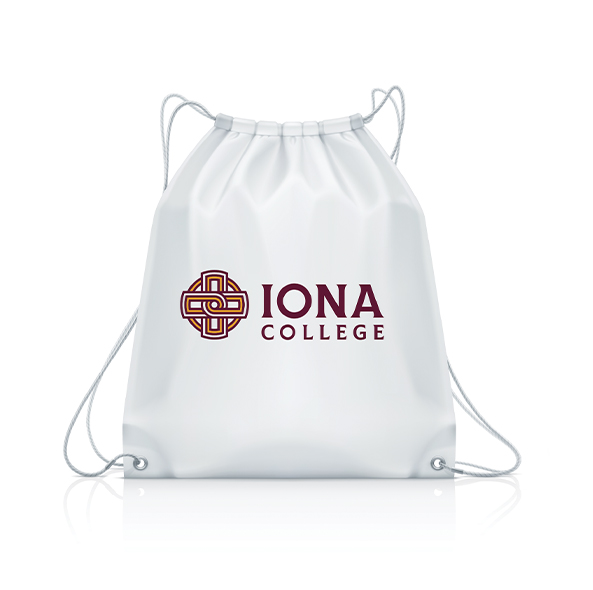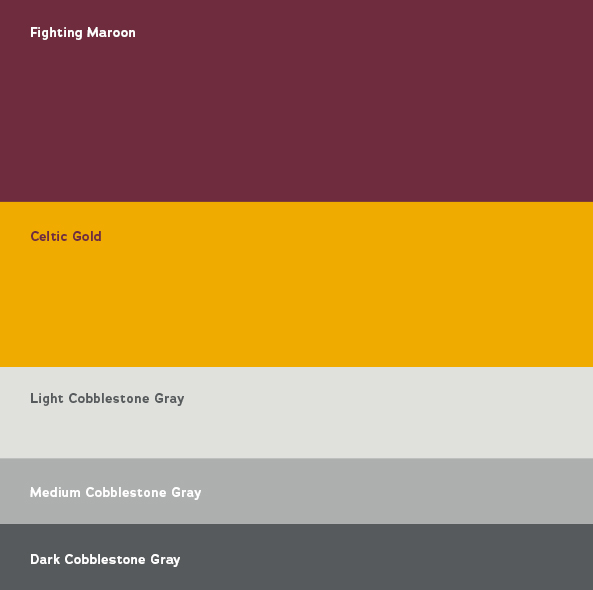 After building the logo, we created supporting brand rollout campaign pieces, including a TV spot, radio and print ads, apparel and admissions collateral. We also supplied Iona with an in-depth brand standard guide to act as a directional piece for departments across campus.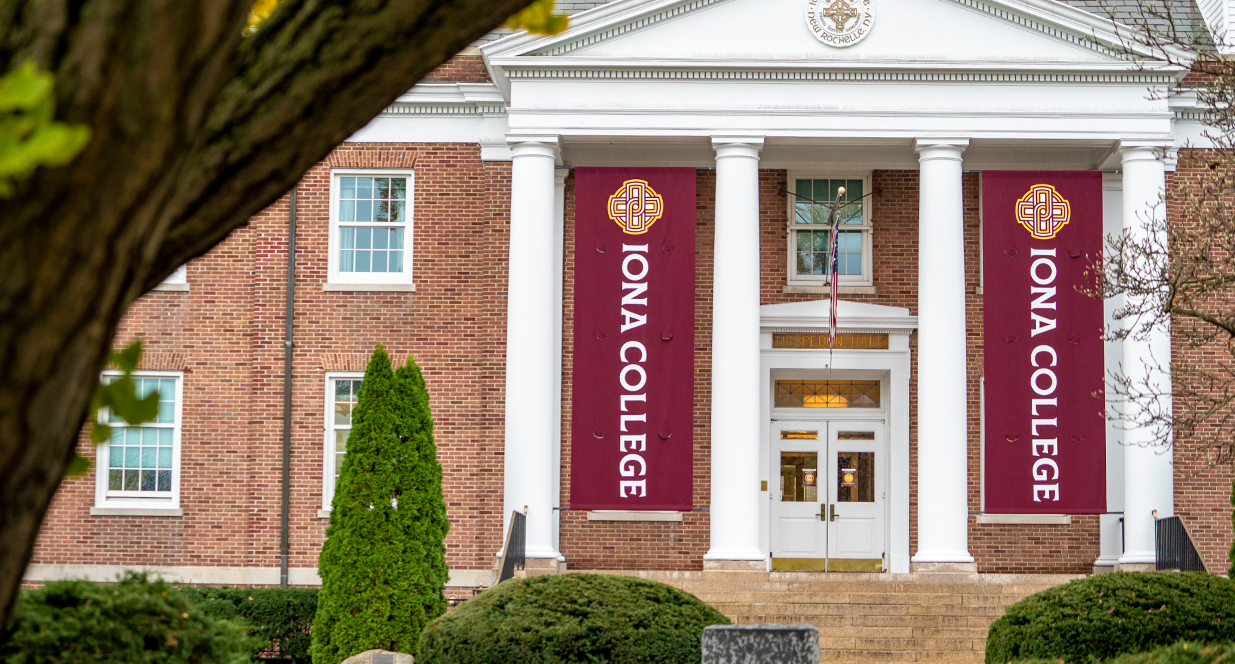 "Every decision we made during this project was rooted in research. Between vision sessions, surveys and focus groups, we had real feedback every step of the way that helped us optimize and ultimately come up with a brand that is true to Iona's heritage but focused on the future of the institution."
– Jamie Hegge, VP of Client Service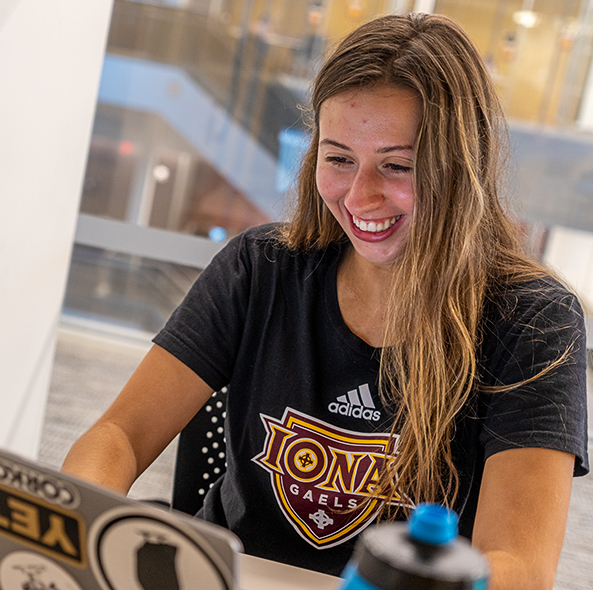 the progress
Iona made the most out of a school year clouded in uncertainty. Their new student enrollment increased 15 percent year-over-year for 2020-21. In addition to the growth in student numbers, the academic profile also increased. The average incoming freshmen GPA rose to 3.4, up from 3.2 last year, and the Honors Program applicants' GPA rose to just under 4.0.
All told, Iona's enrollment has grown 32% since 2019, and over the past three years, new freshman enrollment is up a staggering 35%. Iona's future looks brighter than ever, as the College announced plans to nearly double its footprint by acquiring a nearby campus in Bronxville.