branding a global award
Sanford Health
It's not every day that a leading healthcare organization launches a $1 million medical research award. So when they do, they do it big.
Sanford Health has partnered with L&S since 2018 to introduce and build on the story of the Sanford Lorraine Cross Award. This $1 million honor is awarded to a medical innovator biannually for pioneering a transformative change in healthcare.
Directed to both a consumer and national medical research audience, our messaging focuses on one takeaway: when someone wins the Sanford Lorraine Cross Award, we all win. Because, as the stories of our nominees show, the entire world benefits from the impact of medical innovation.
Awards
Hospital Marketing Midwest Finalist
35th Annual Healthcare Advertising Award
ADDY Award: Best of Show, Cross Platform Campaign
ADDY Award: Best of Class, Cross Platform Campaign
ADDY Award: Best of Class, Elements of Advertising
ADDY Award: Best of Class, Interactive
ADDY Award: Judges' Choice
ADDY Award: Gold, Event Invitation
ADDY Award: Gold, Nominee Box
District 8 ADDY Award: Silver, Campaign
District 8 ADDY Award: Silver, Photography
Aster Award: Bronze, Total Advertising Campaign
Aster Award: Gold, TV/Video Advertising Sales
Telly Award: Silver, Non-broadcast Video
Telly Award: Silver, Branded Content Series
MM&M Award Finalist: Corporate Branding Campaign
W3 Award: General Websites - Non-Profit
W3 Award: General Video: Documentary Series
When someone wins the Sanford Lorraine Cross Award, we all win.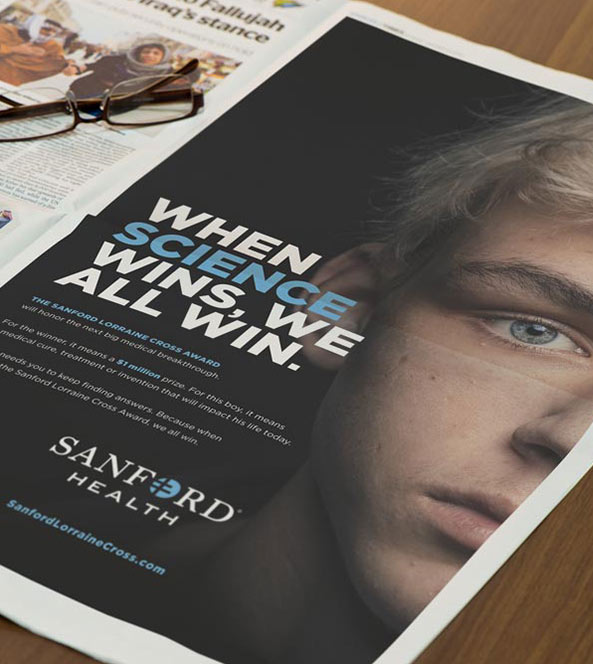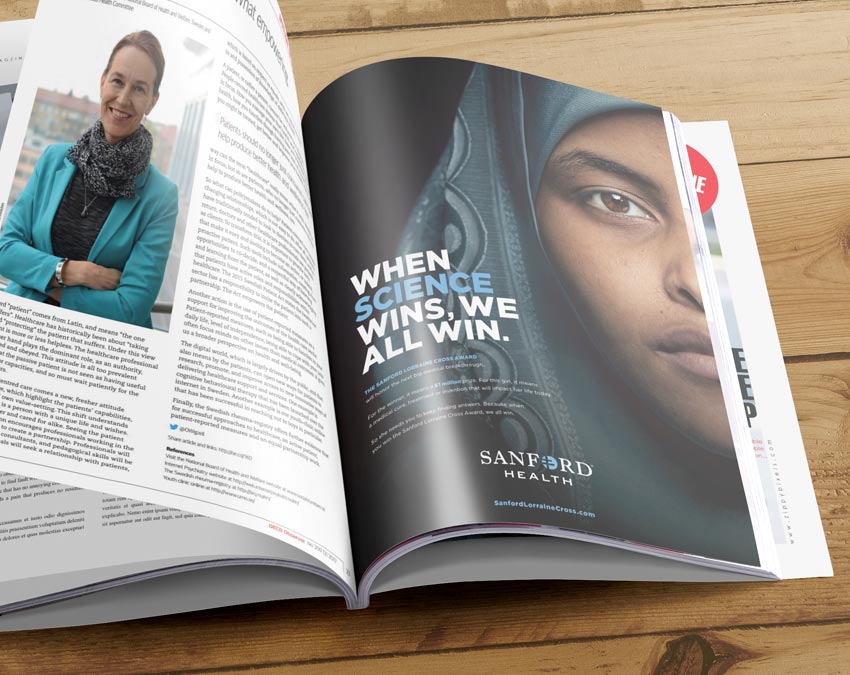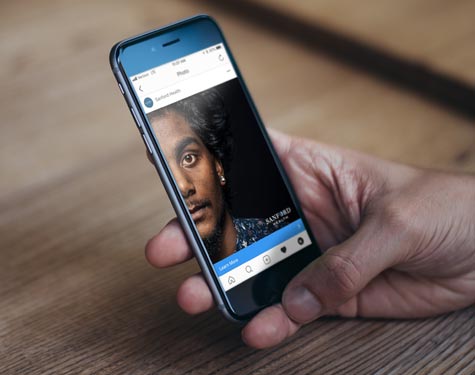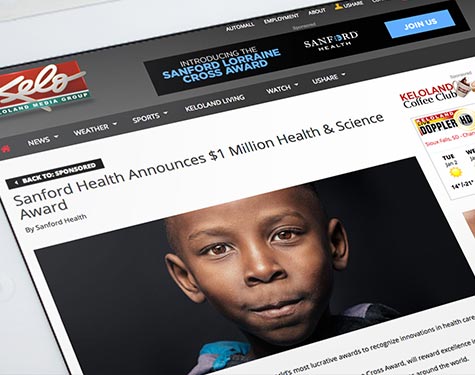 When research wins, we all win
A lot goes into launching a global award. So let's back up a bit. While concepting for the award launch, we were excited about what made the Sanford Lorraine Cross Award different. It's not about theoretical musings or budding theories – it's about real impact that people can feel today. It's truly an award for us all.
Because of this, messaging focused on the "we all win" concept, explaining that when research, science and innovation win, we all do. The campaign's central images – a variety of striking, global faces – were captured by the L&S team and photography partners to show the individual impact of this worldwide award. These faces became the centerpiece of the campaign for the award's launch, bringing national attention from both consumer and medical audiences.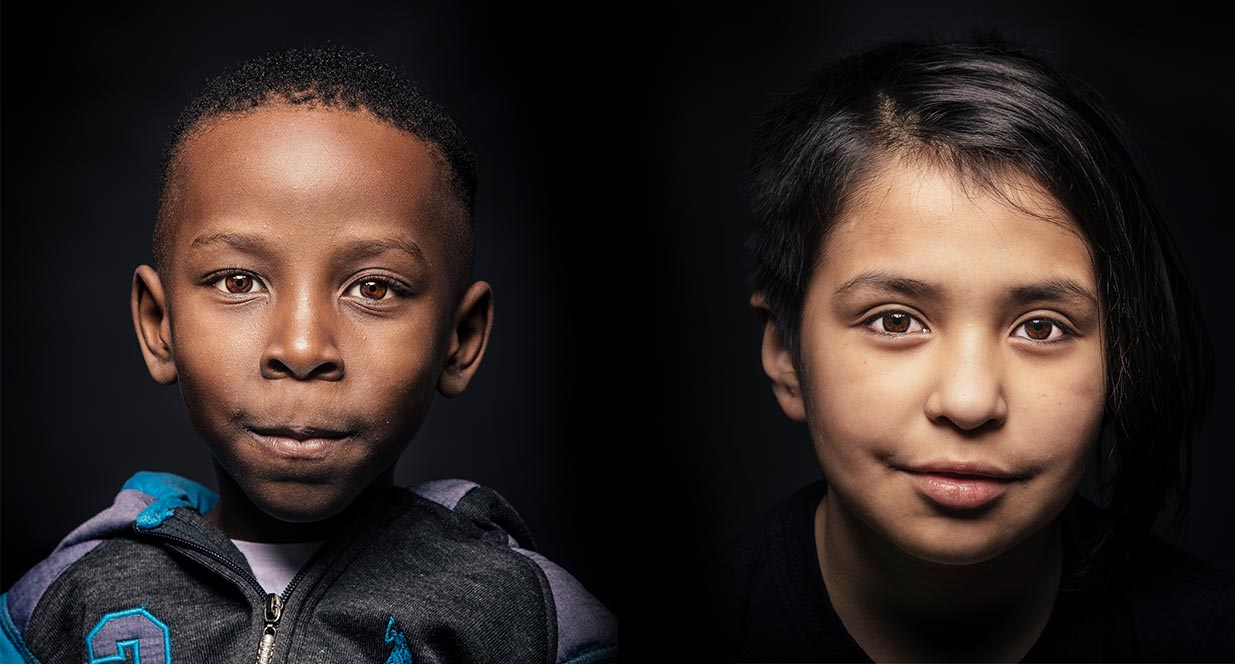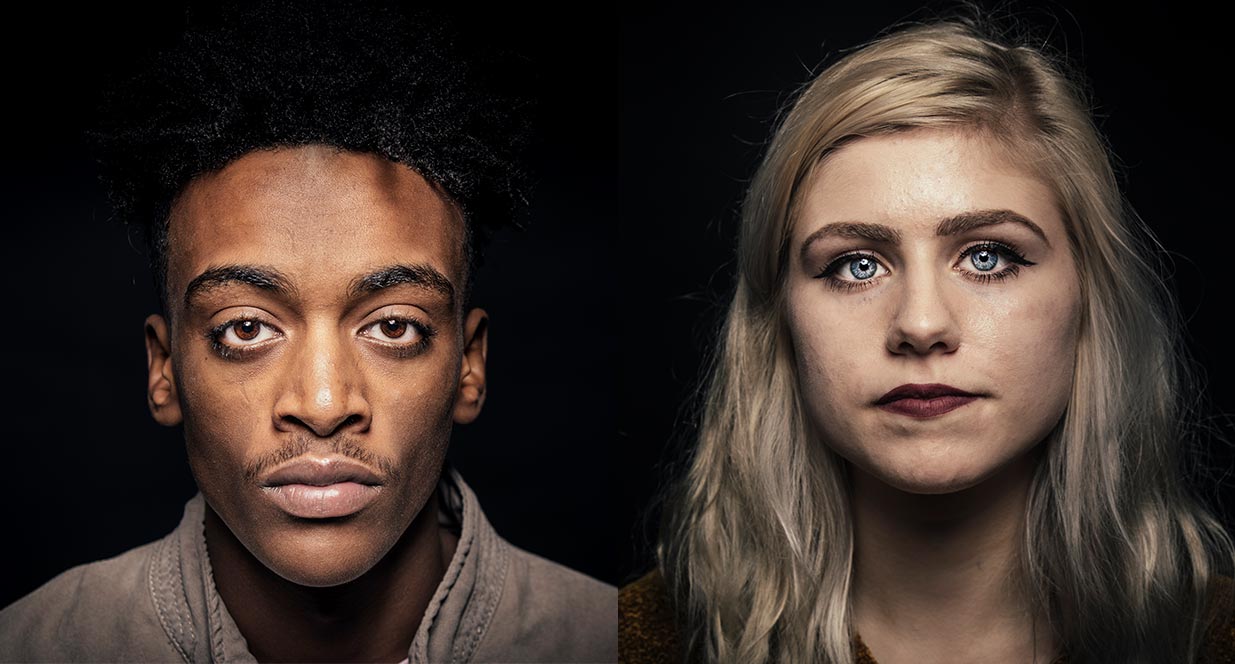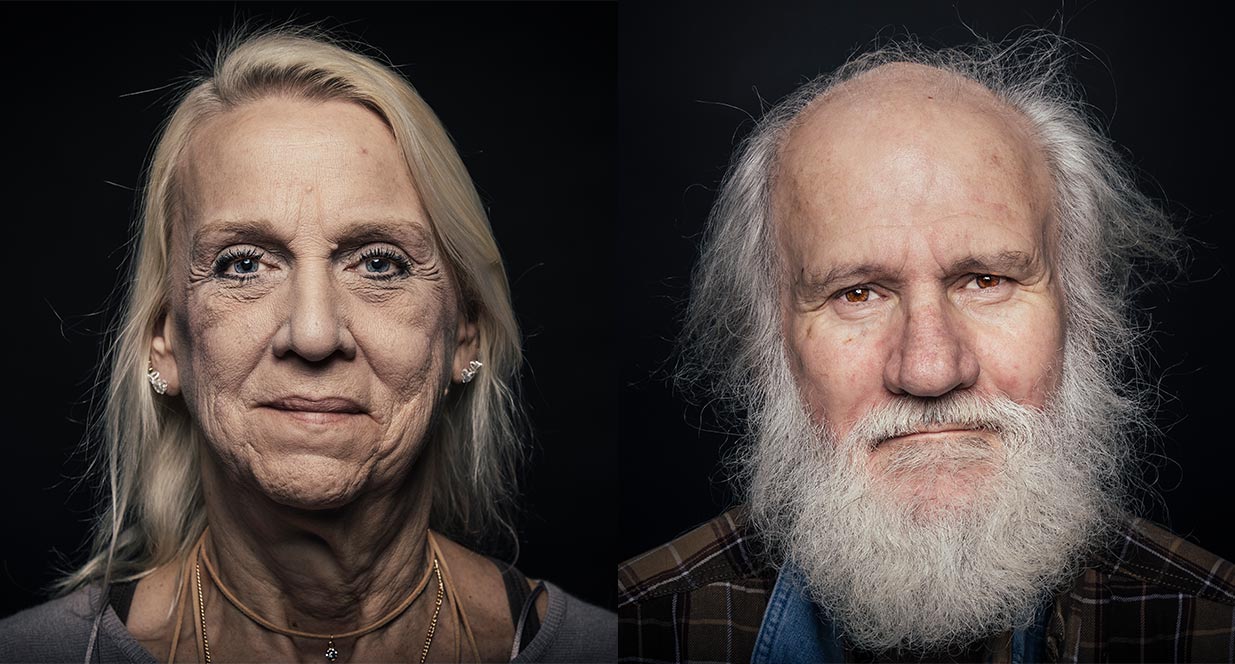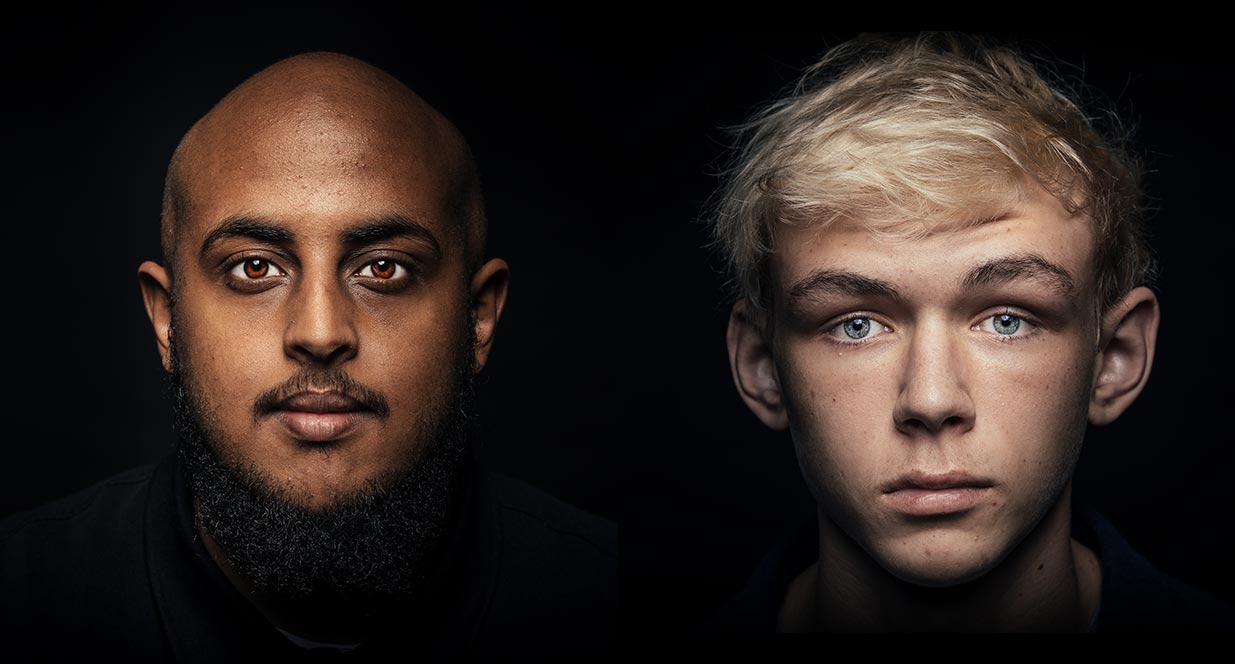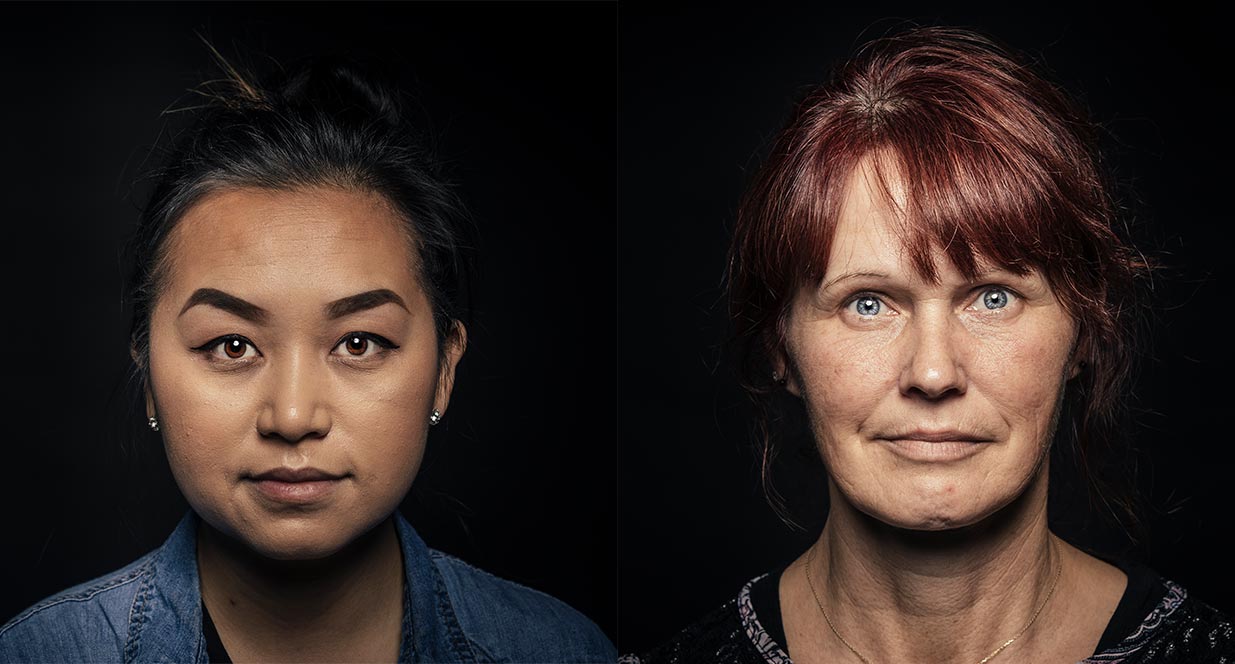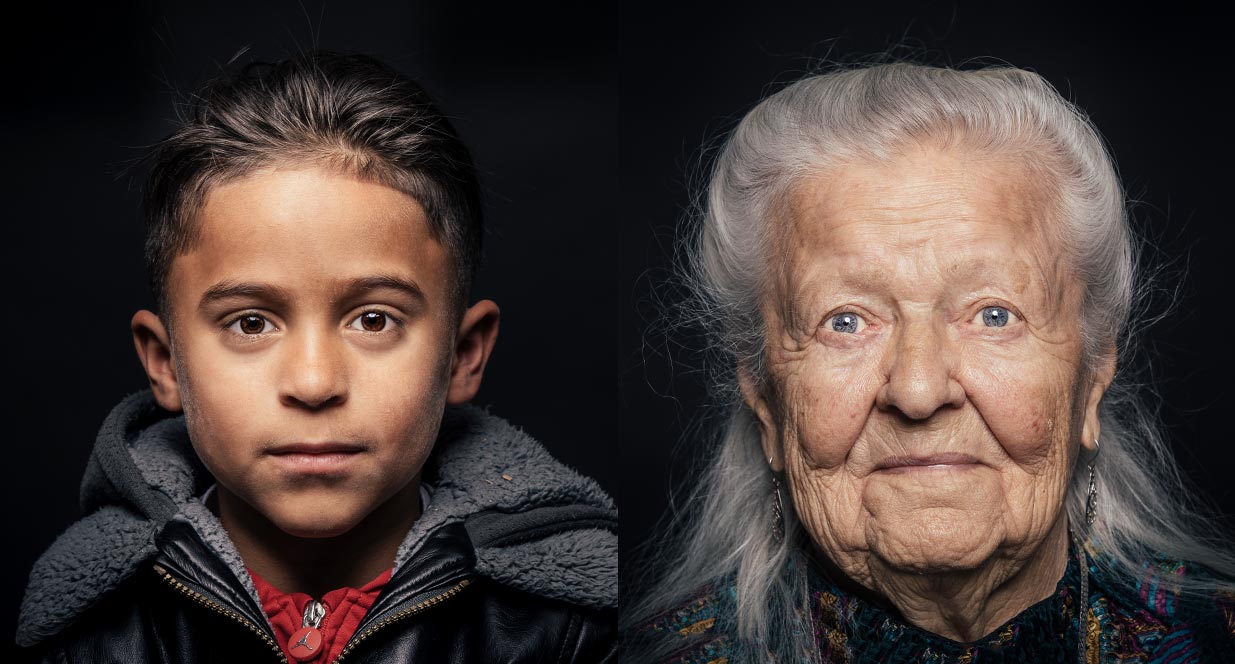 turning science into stories
Most medical awards honor complex theories that mean little to the average patient. But when Sanford Lorraine Cross Award nominees are selected, their innovations mean big changes for the world of medicine. From curing blindness to curing leukemia, the science behind each winner and nominee story is amazing. And so are the stories.
The science is amazing. So are the stories.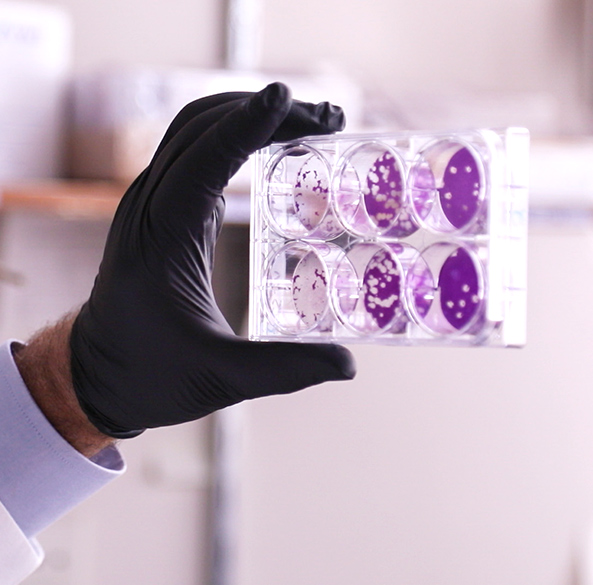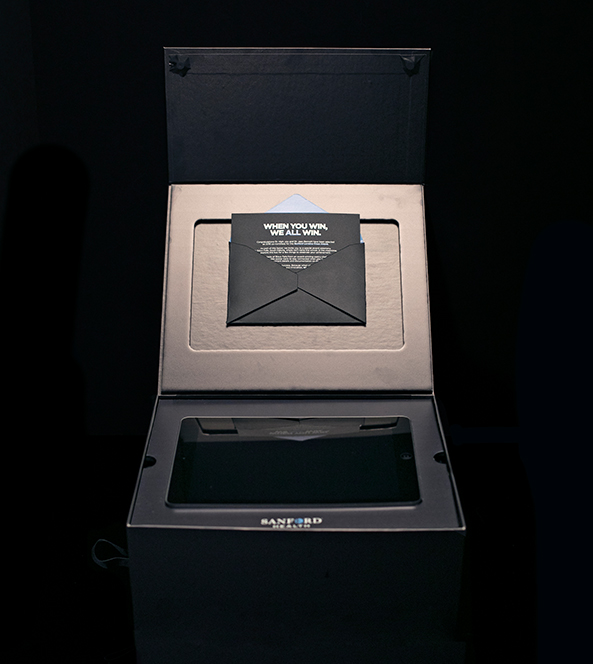 Honoring the Nominees
When nominees are selected, Sanford Health reaches out with the help of L&S, sending each nominee a sleek, custom box designed to hold an iPad with a video message of congratulations, sweet treats and award documents.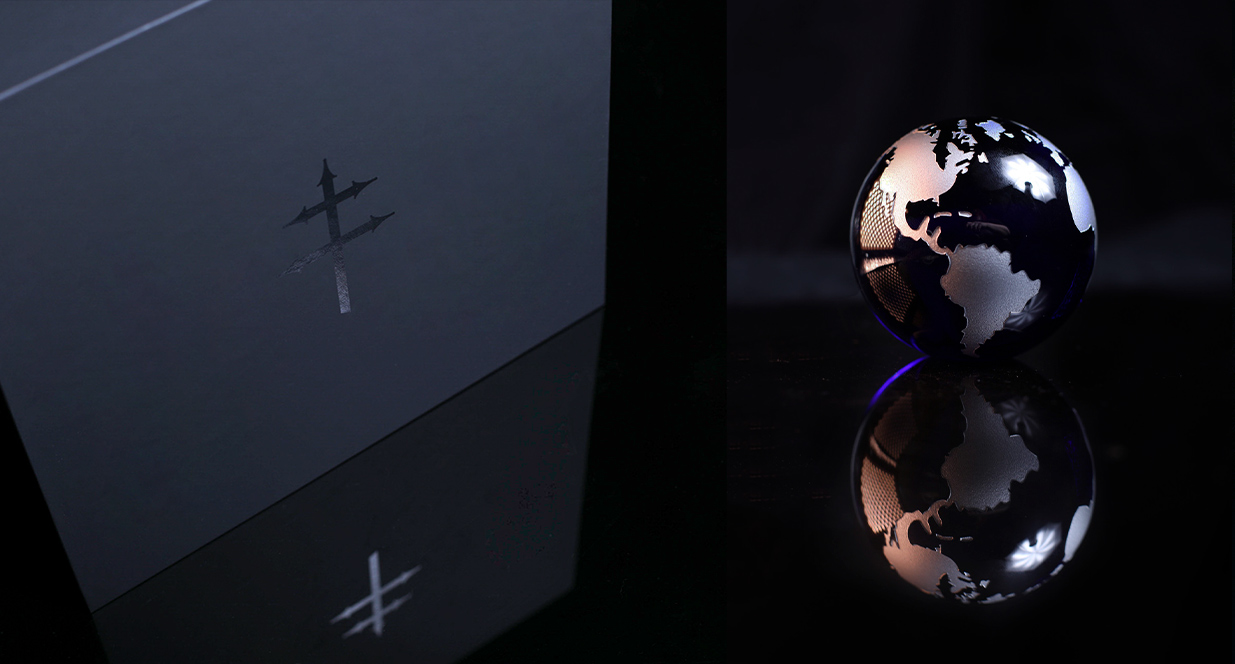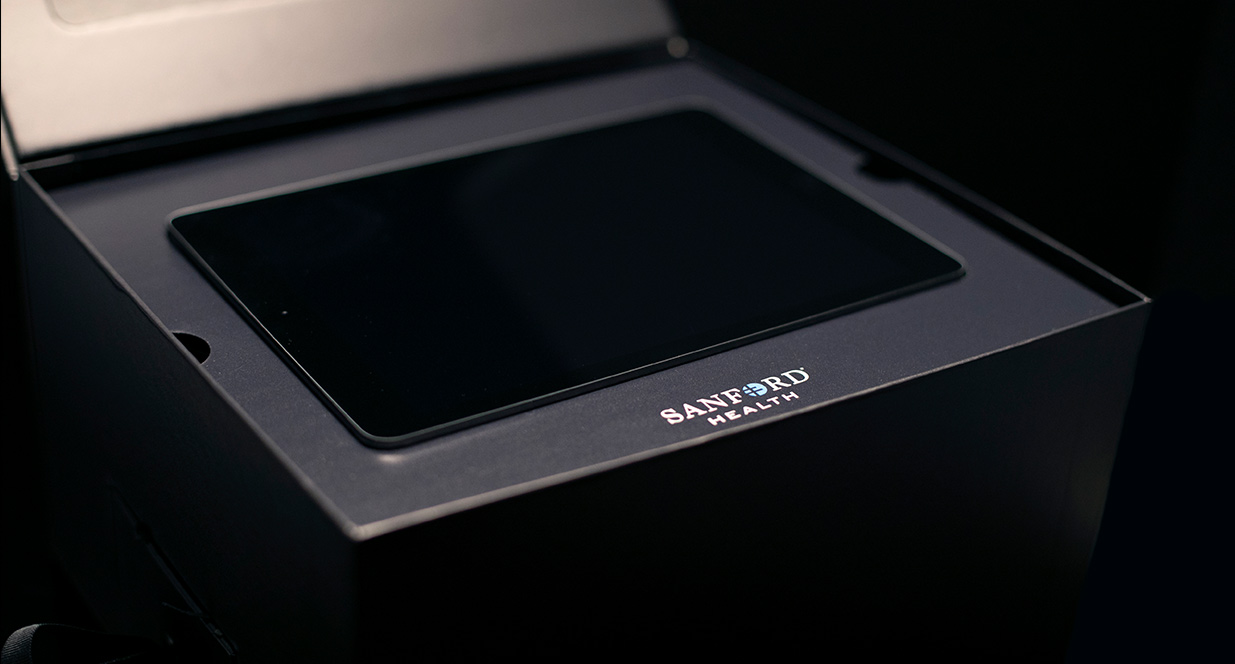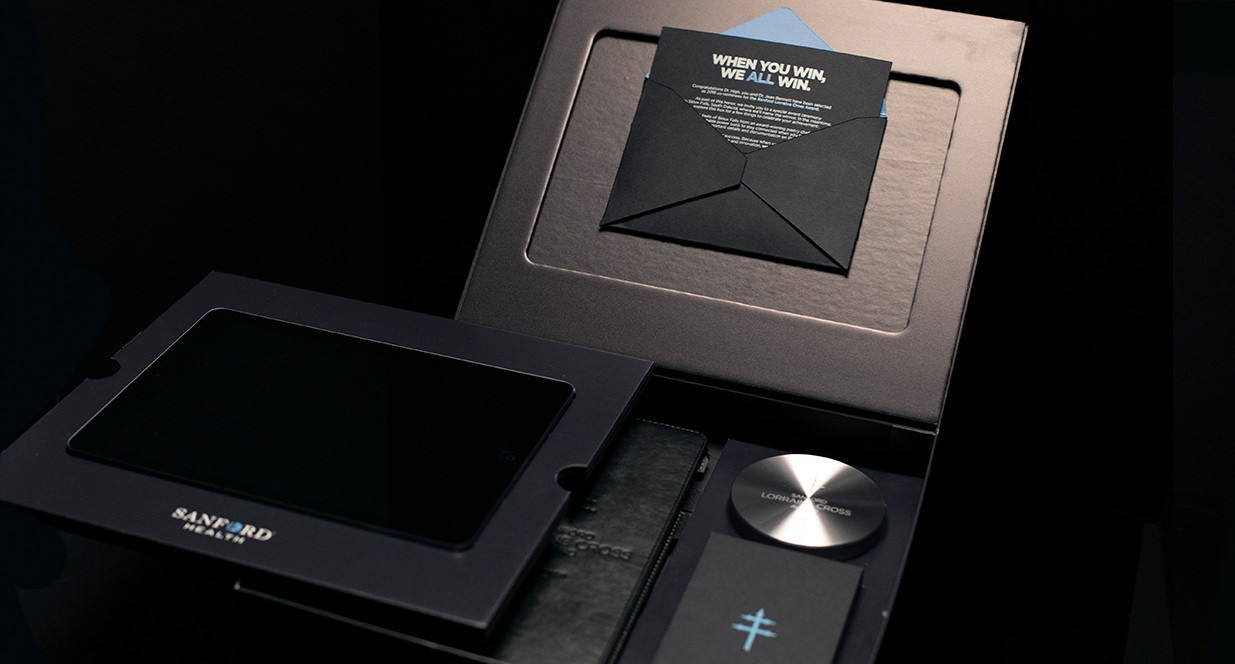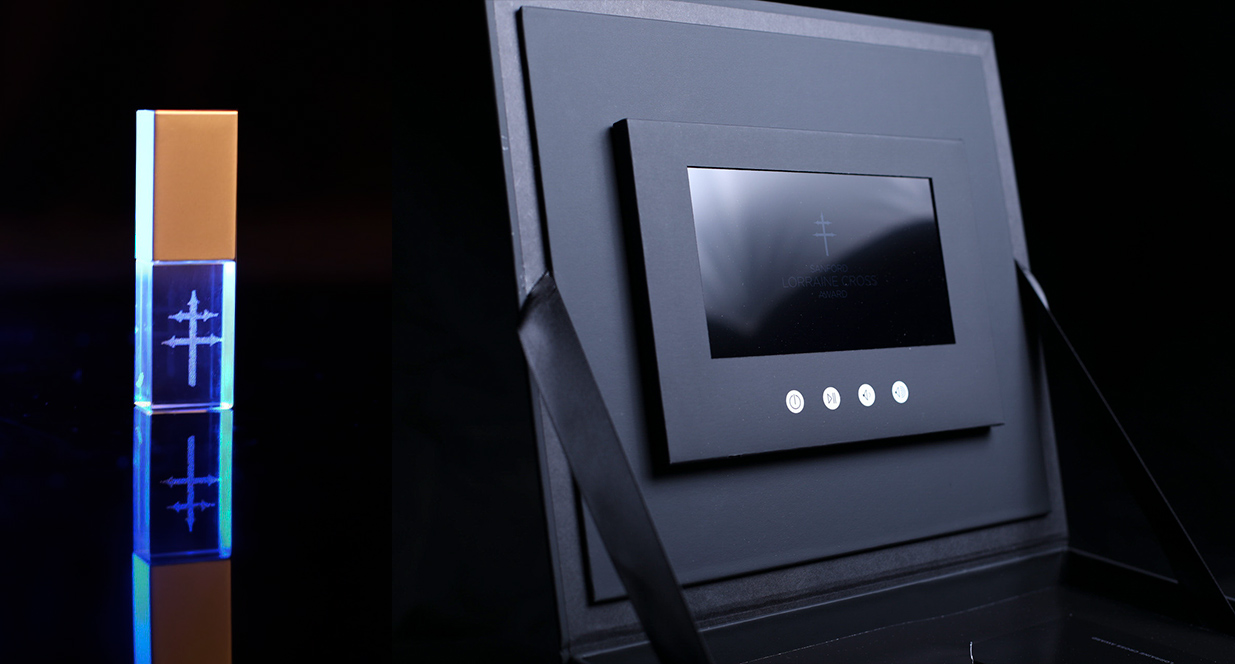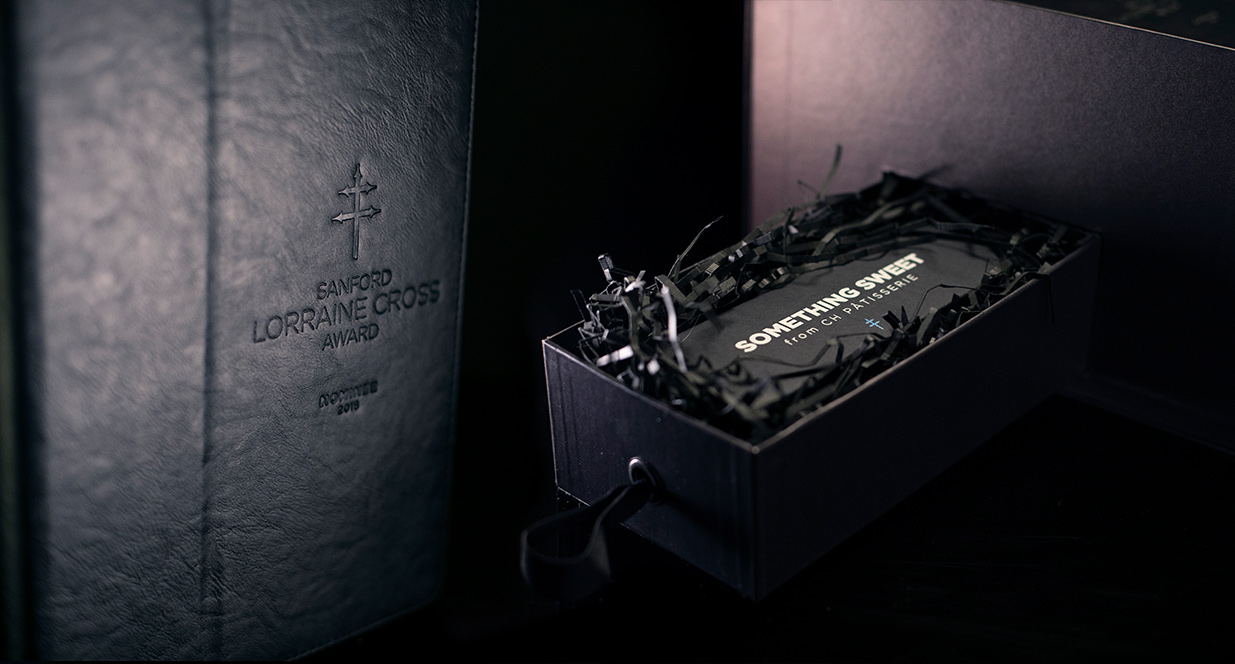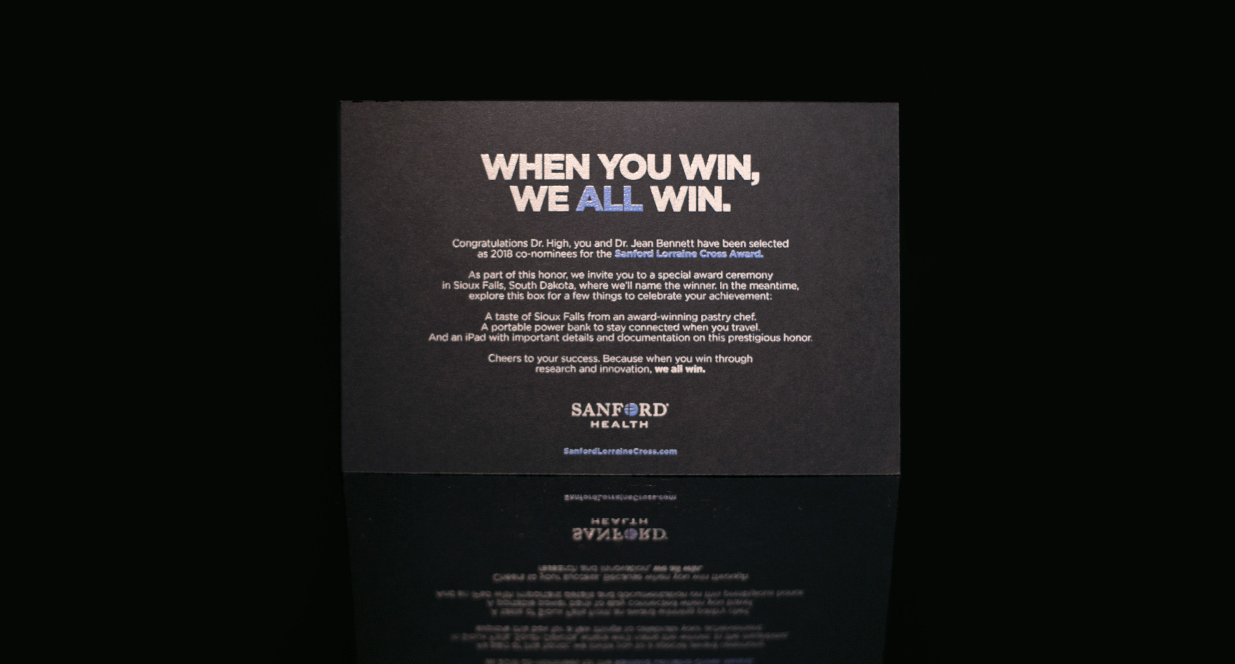 In 2018 and 2020, our team hit the road to film documentary videos chronicling the discoveries of each nominee. In 2020, that included Dr. Carl June (a pioneer in CAR T-cell therapy), Dr. Michael Welsh (who created the roadmap for cystic fibrosis treatments) and Dr. Mark Denison (a coronavirus expert who uncovered Remdesivir). Filming medical leaders on hospital campuses in the middle of a pandemic was a tall order, but with a plan and plenty of N95s we pulled it off.  From Nashville to Iowa to Philadelphia, we traveled the country to meet these physicians, their peers and their families to translate their scientific innovations into compelling stories.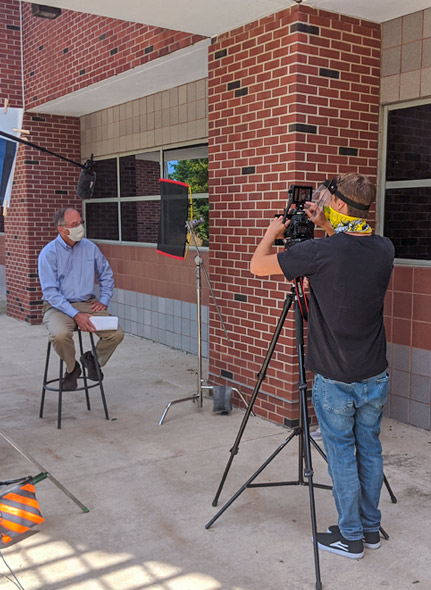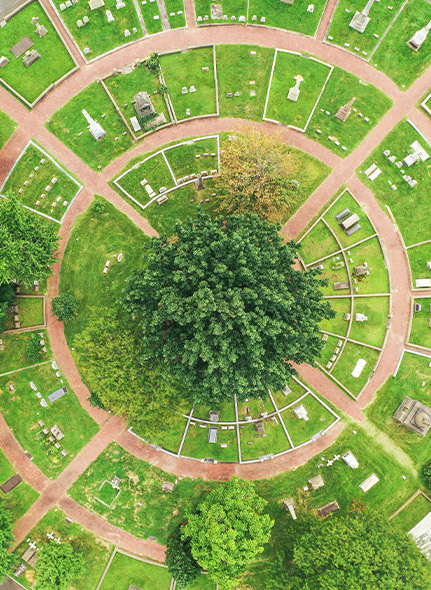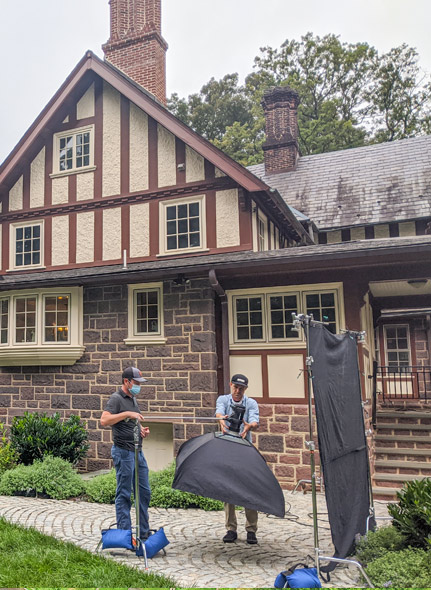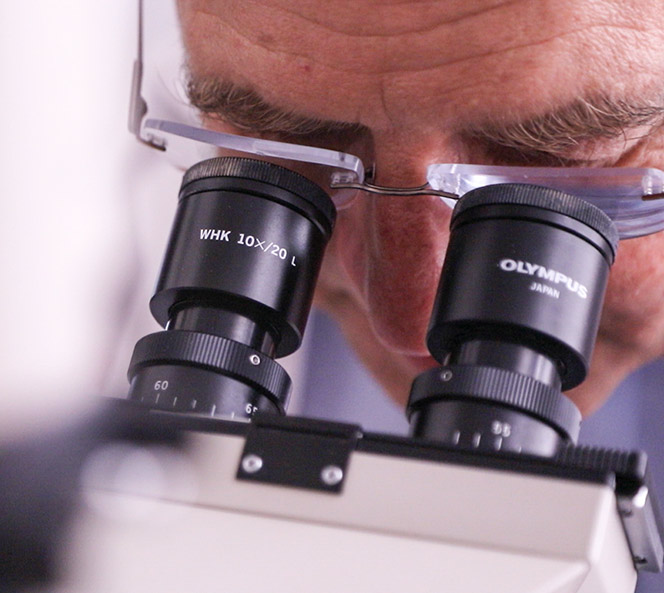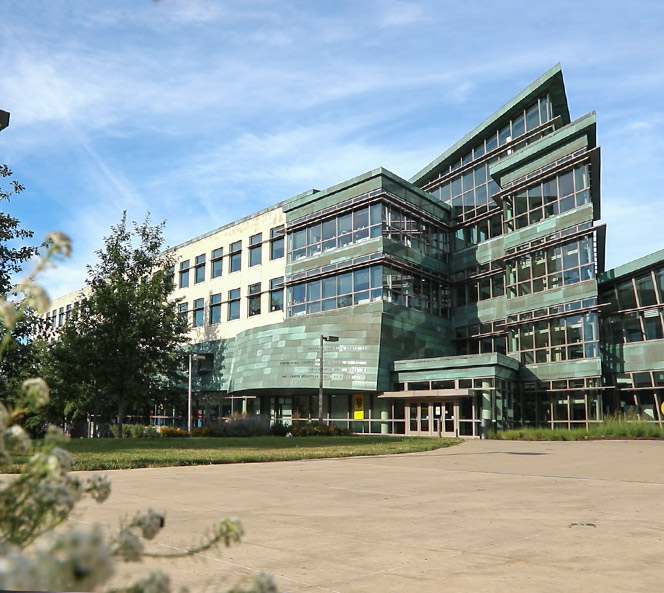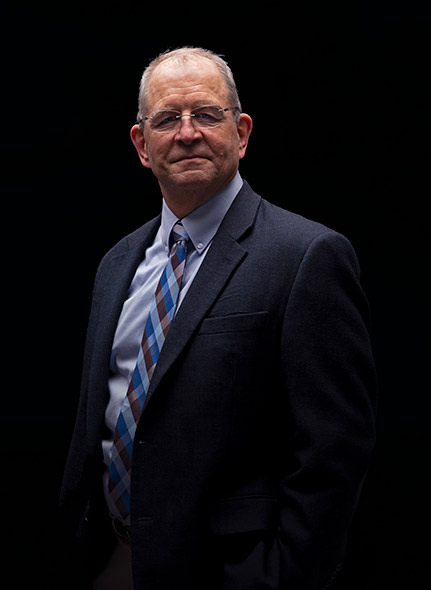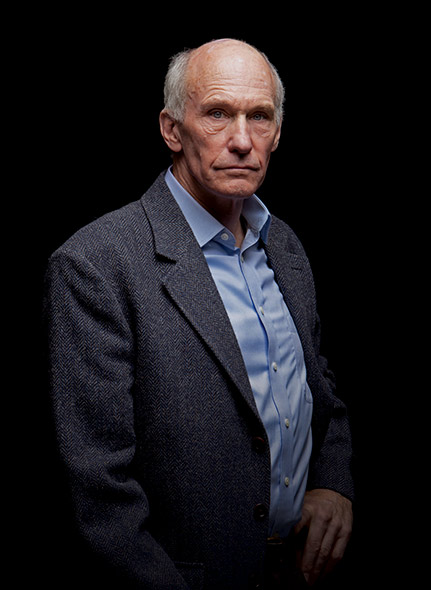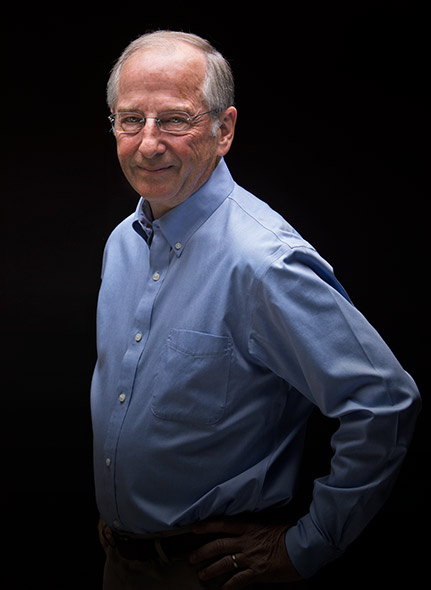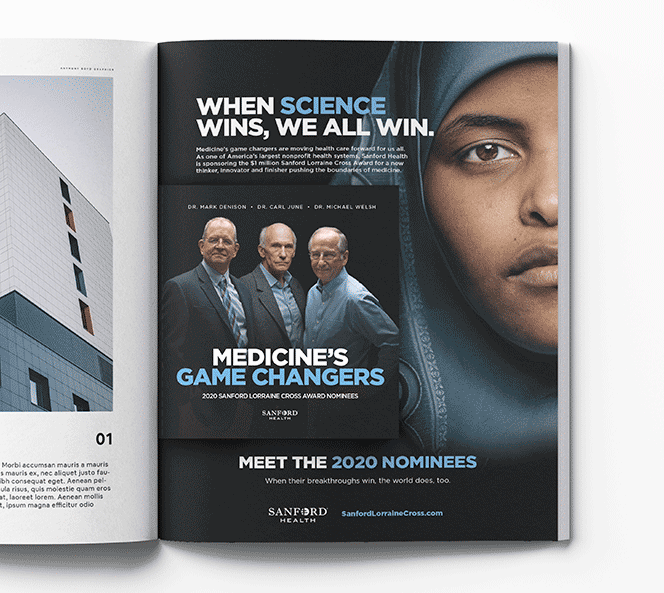 The campaign also included regional media around the Sanford footprint and a national media campaign aimed at the business and medical community. In addition to impactful digital units, we placed full-page ads, advertorial content and booklet inserts into pubs like Fortune and Forbes. Each story was told at SanfordLorraineCross.com.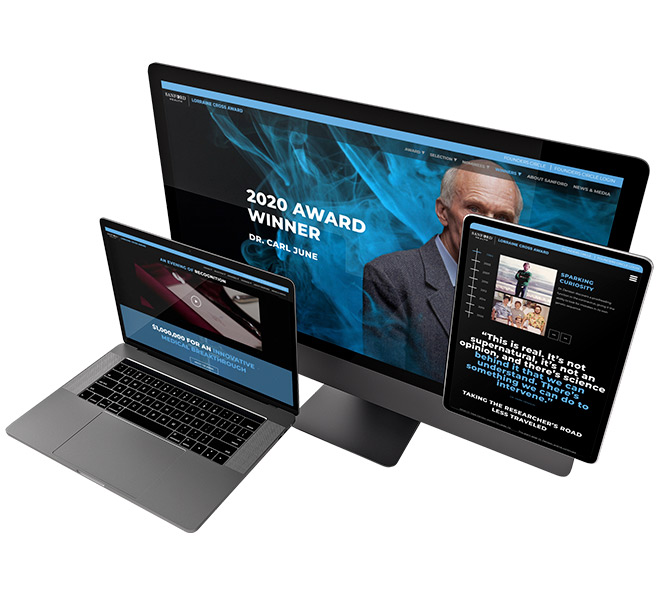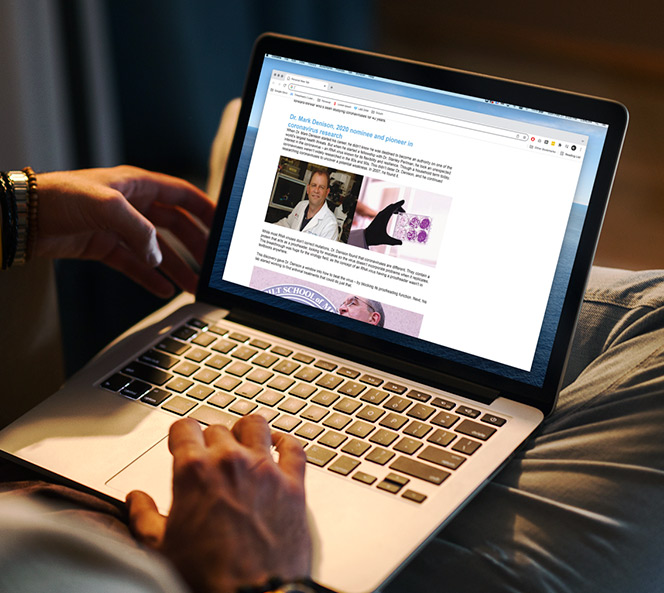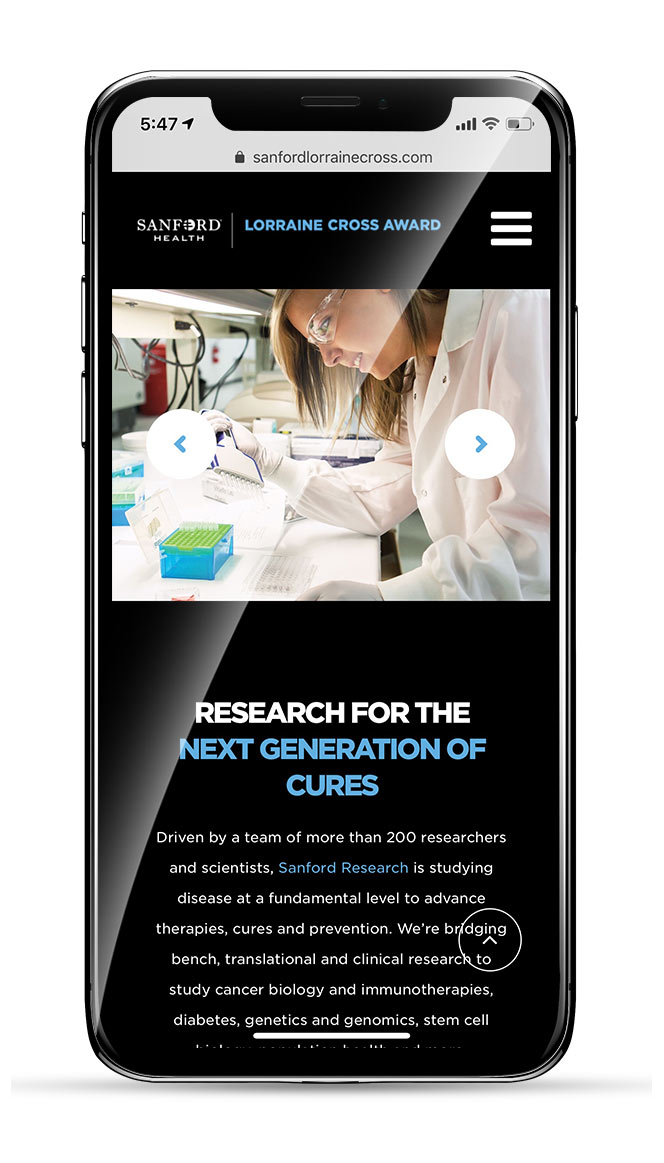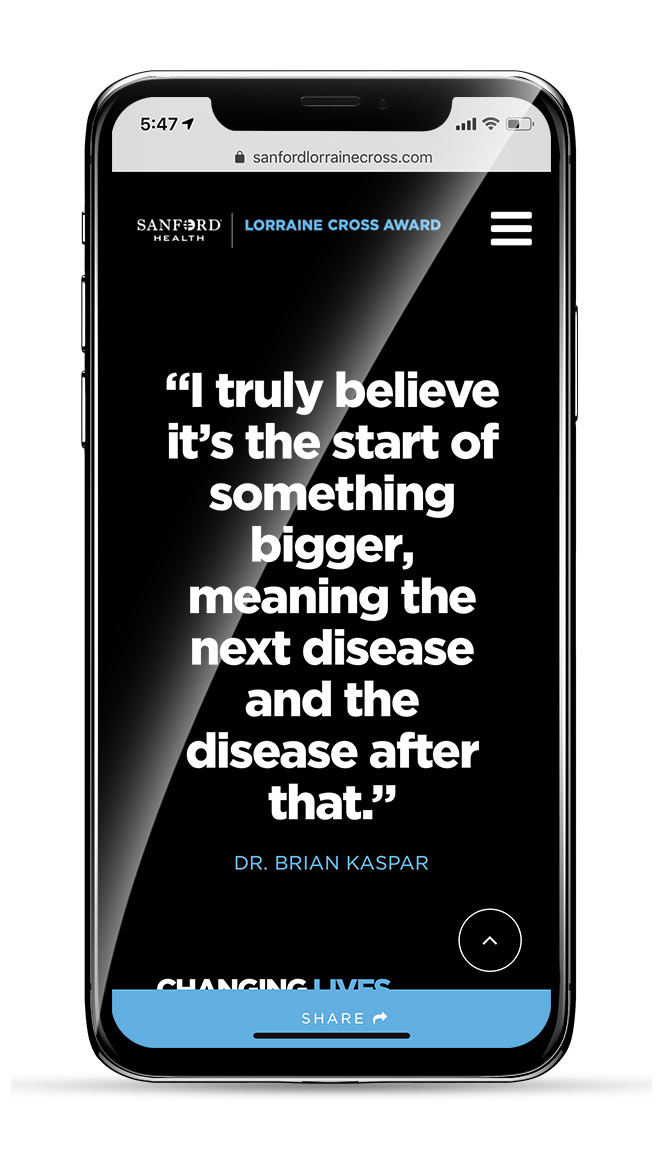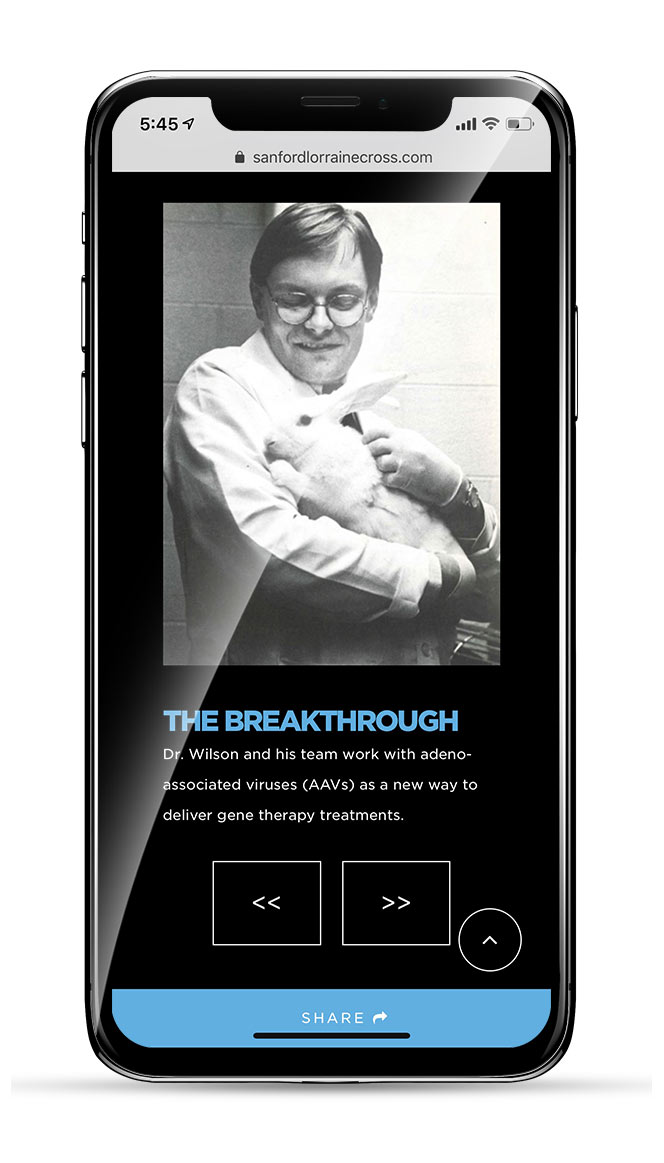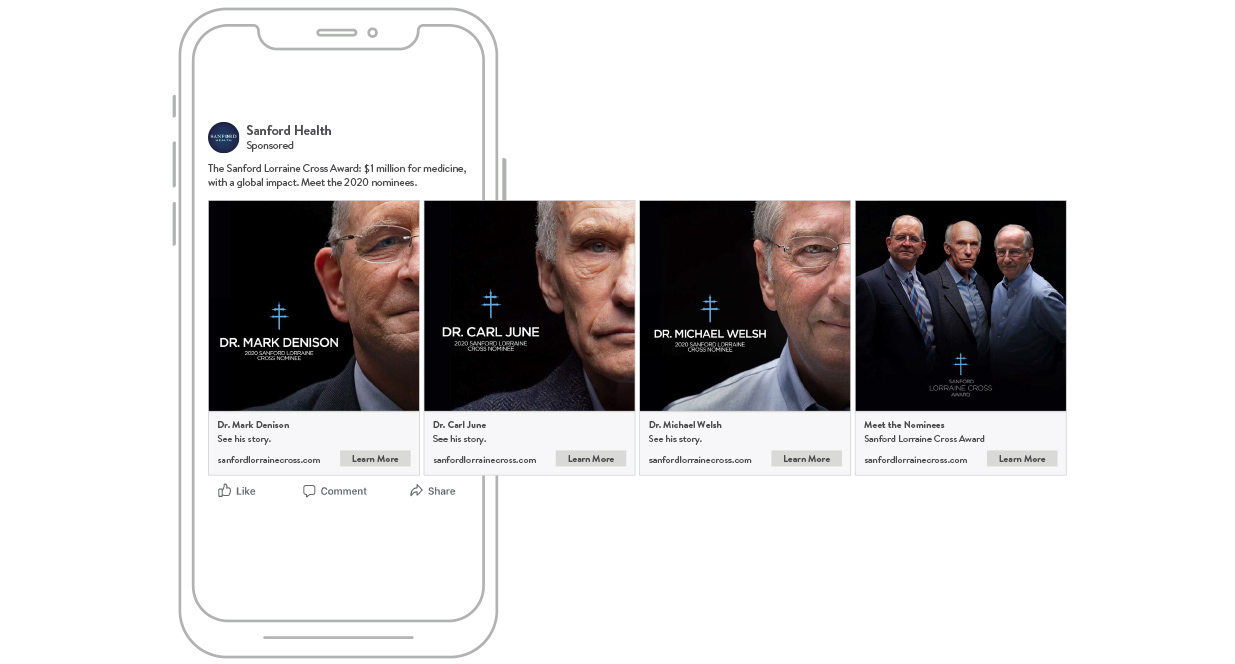 historic winners, celebrated in blue
Though each nominee blew us away, Dr. Carl June took home the 2020 honor after a vote from the Sanford International Board. Dr. June's CAR T-cell therapies have cured patients with certain types of leukemia and lymphoma, including Emily Whitehead. Her amazing story – and many others – have given the cancer community hope towards a cure. And it continues to make headlines today.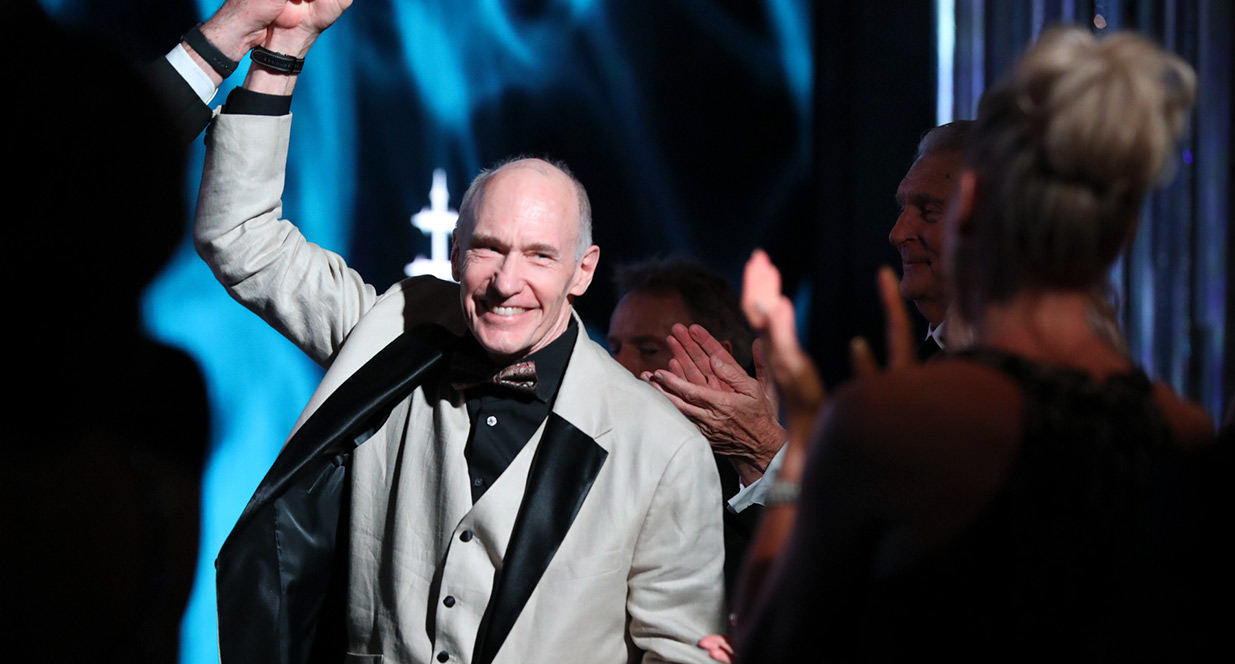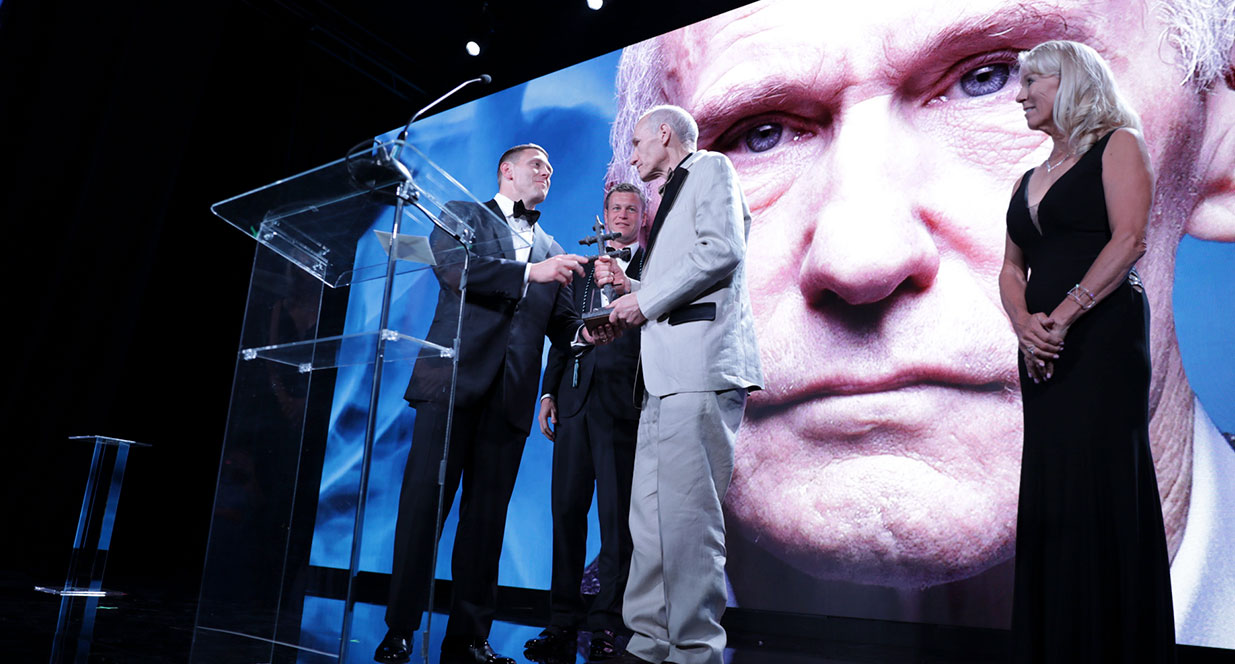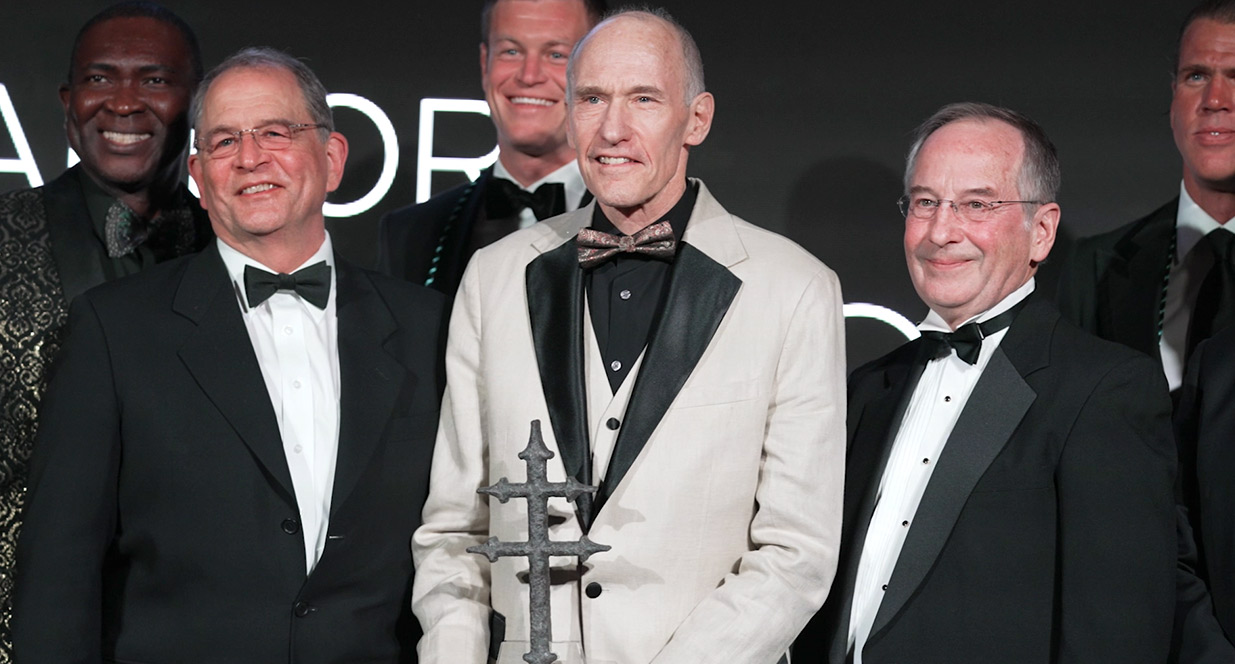 Dr. June and his fellow nominees were honored at an event in Sioux Falls where our team was on-hand to help with a unique pop-up invitation, signage, menu cards, show production, video content, graphics and more. This event, along with the ceremony held in 2018, helped elevate the Lorraine Cross Award to a global level and bring important researchers, donors and influencers together for a winning cause.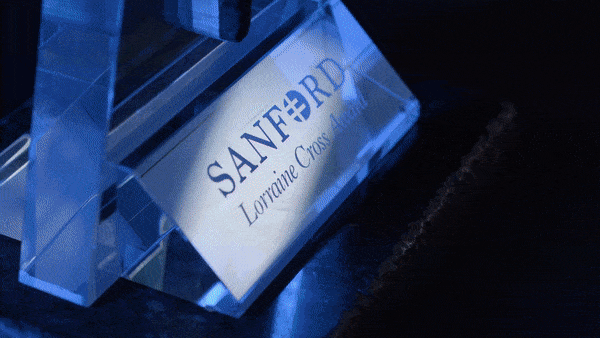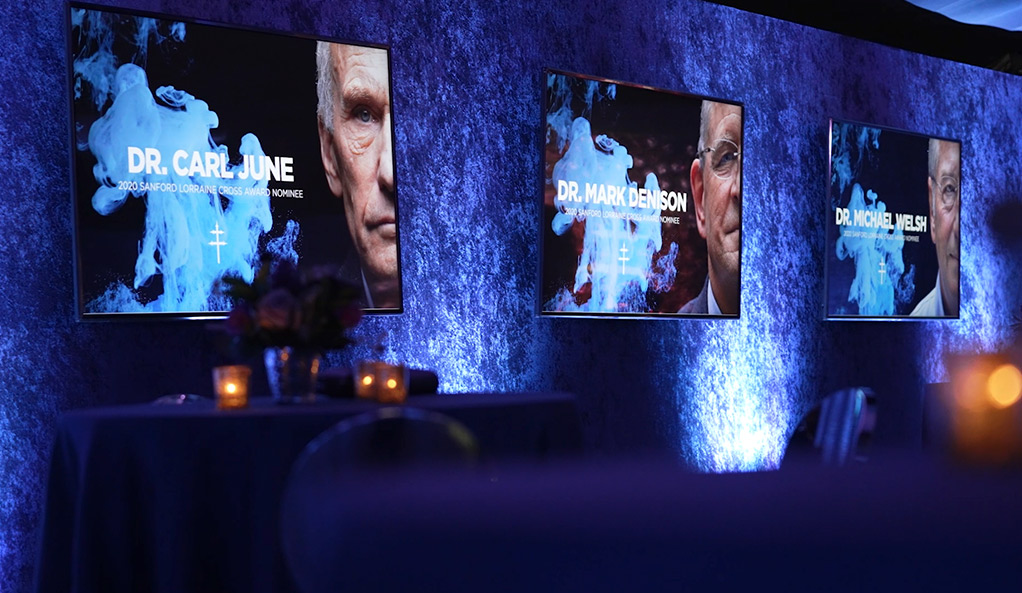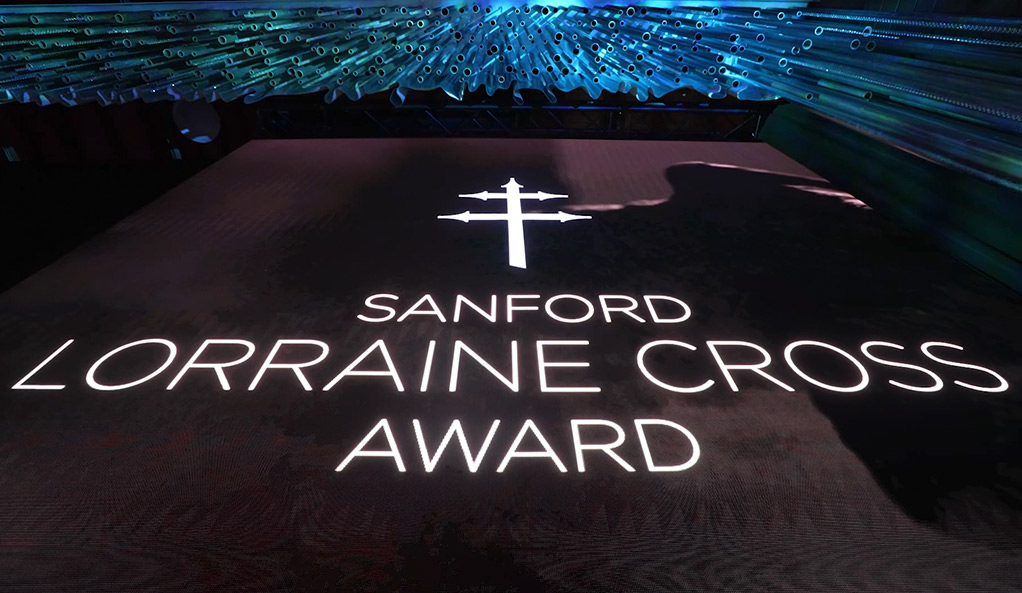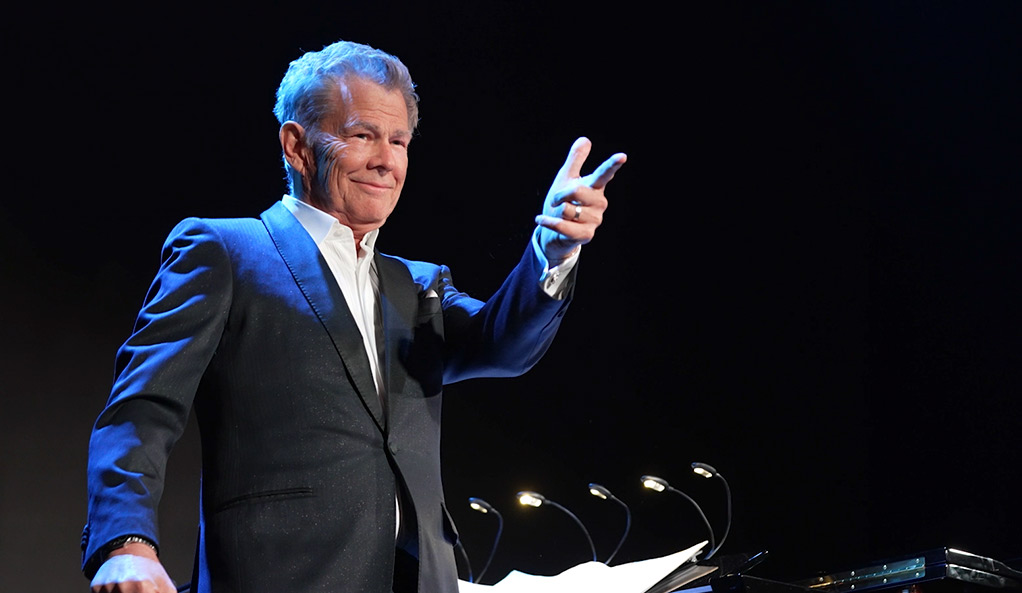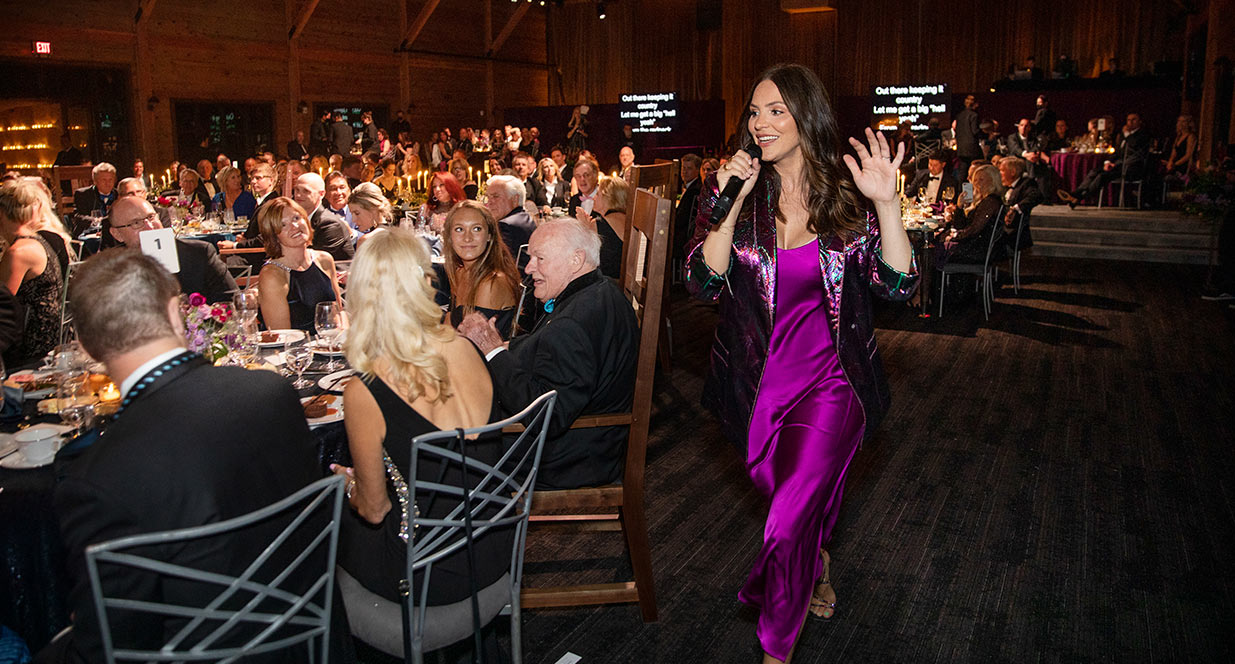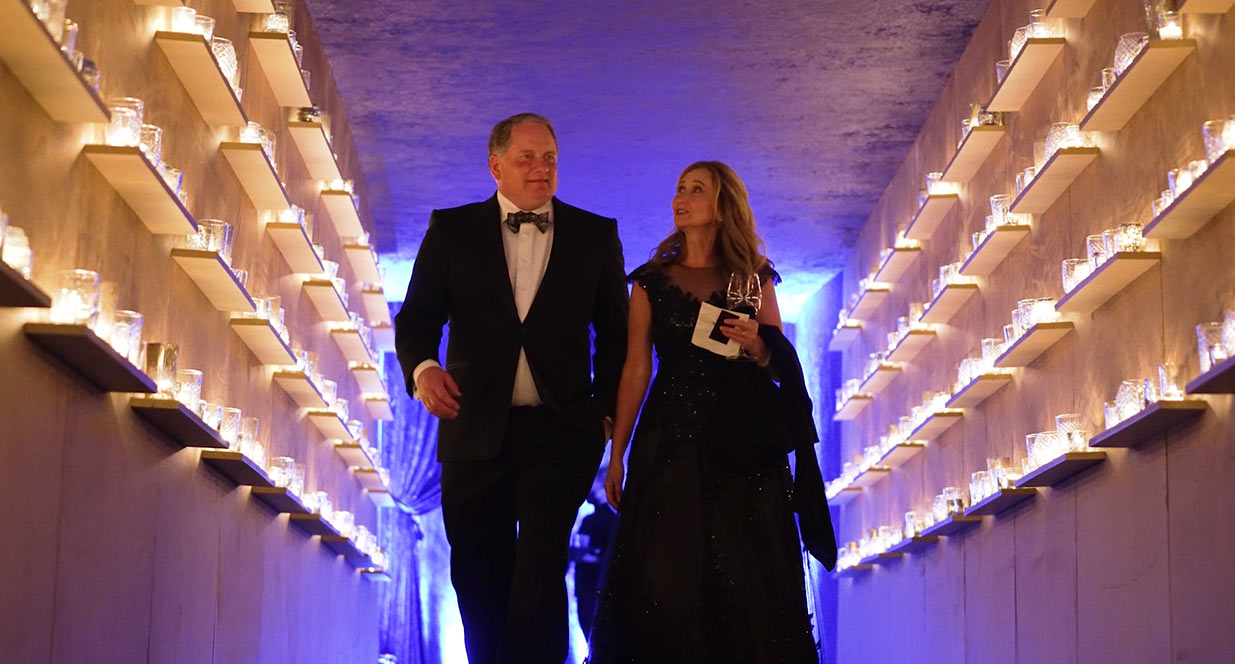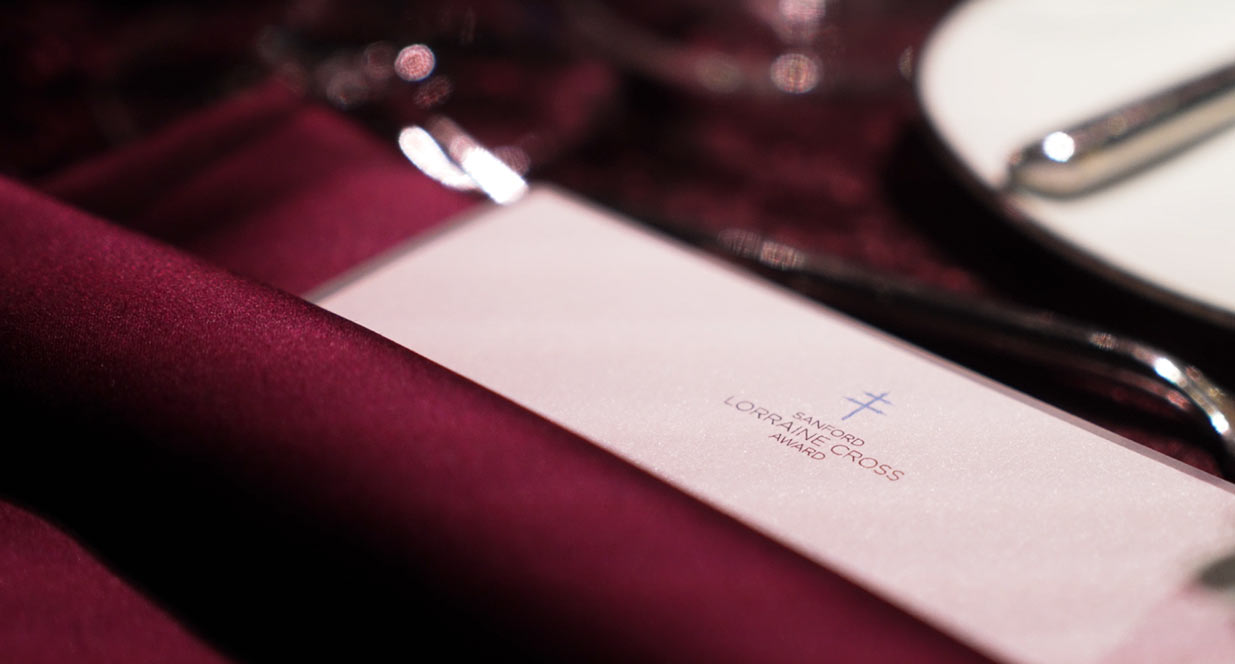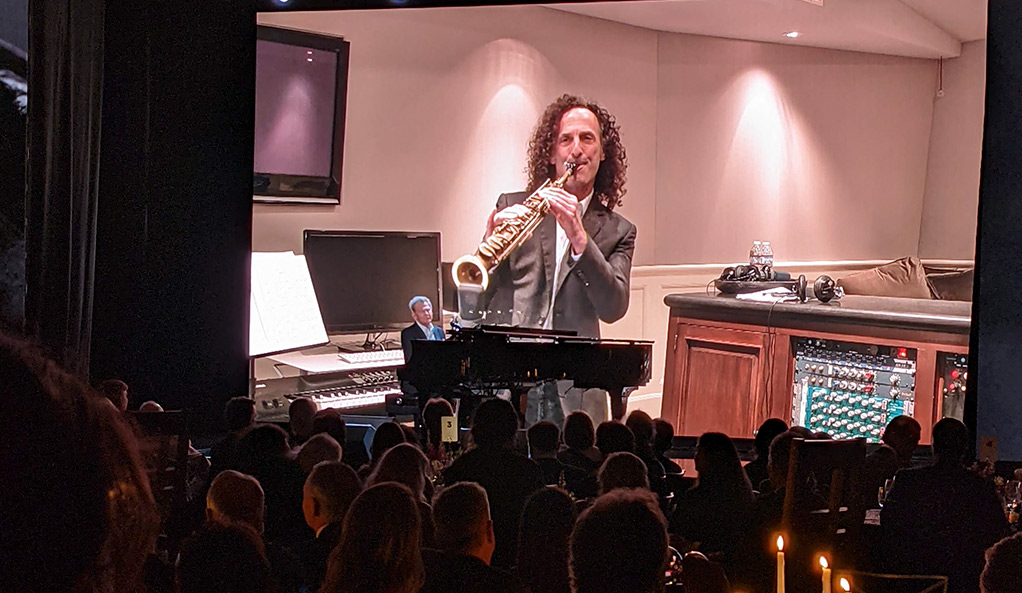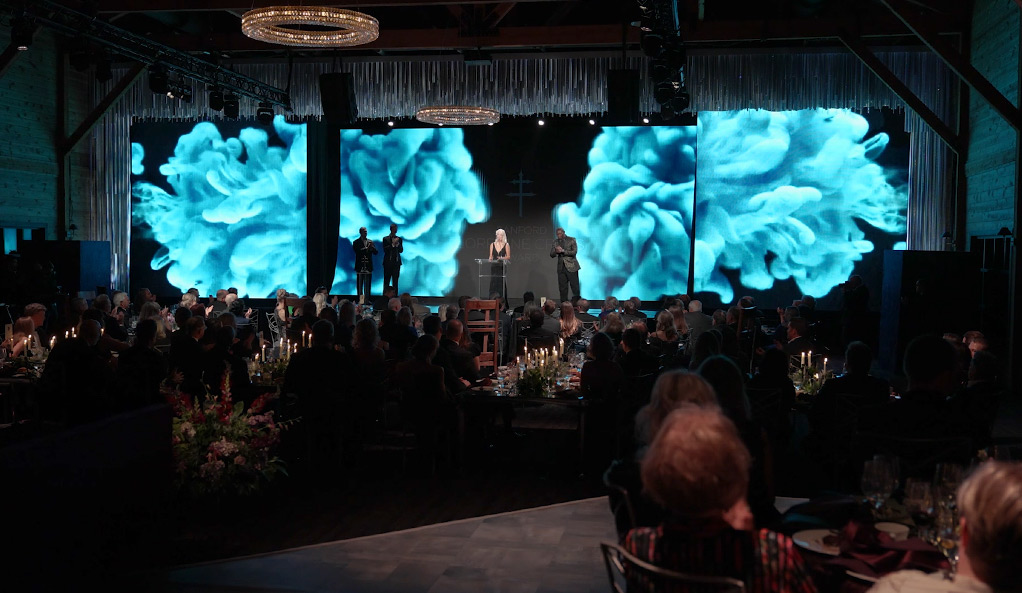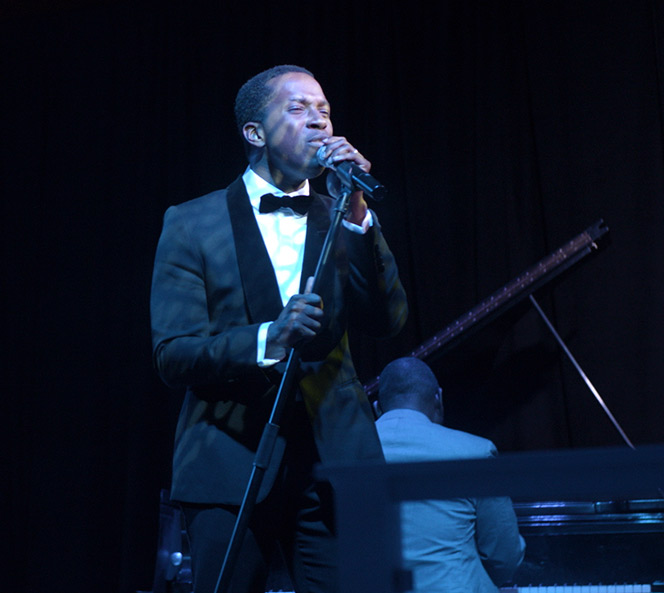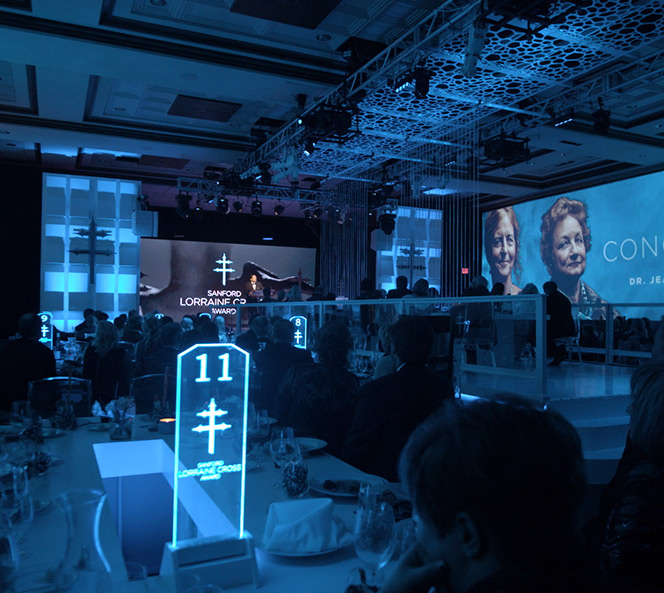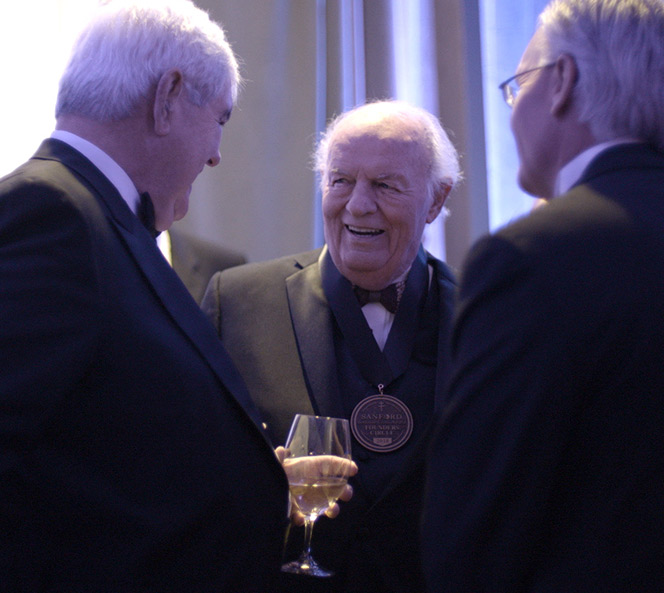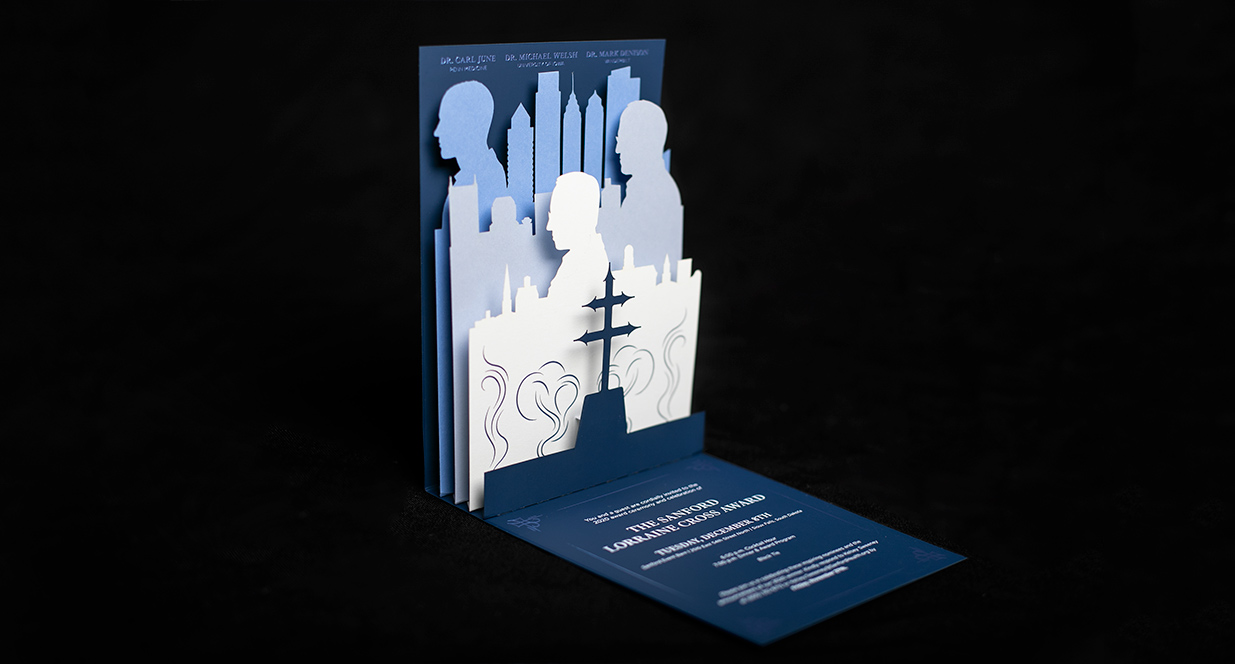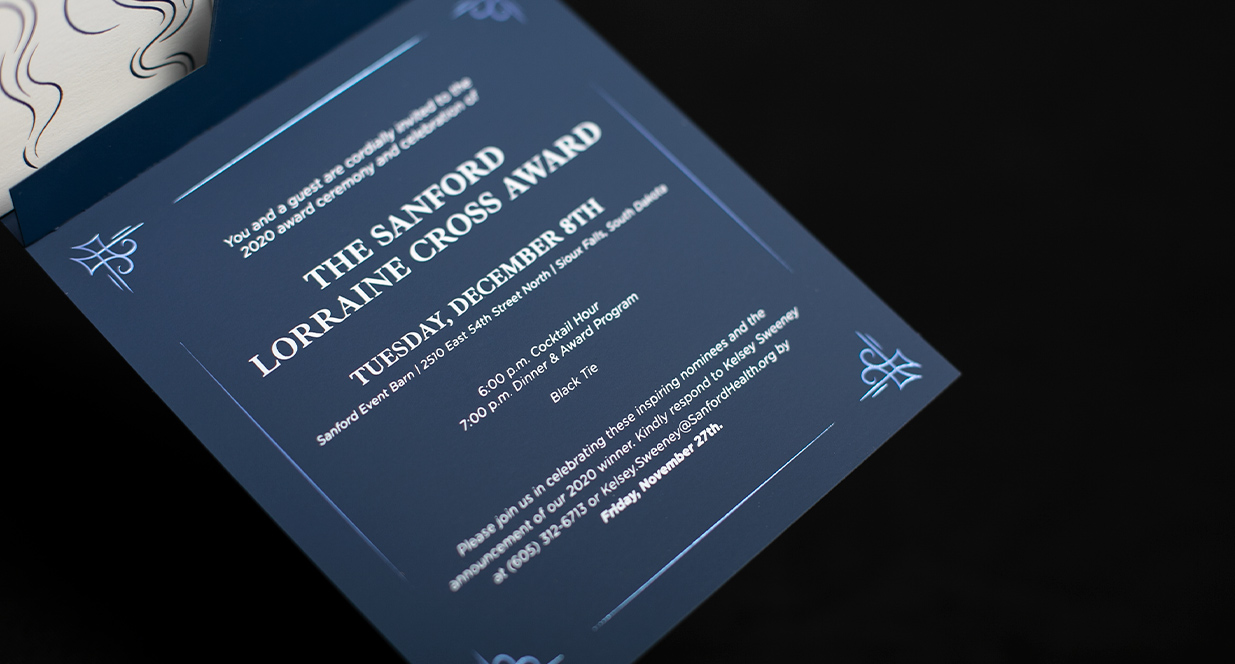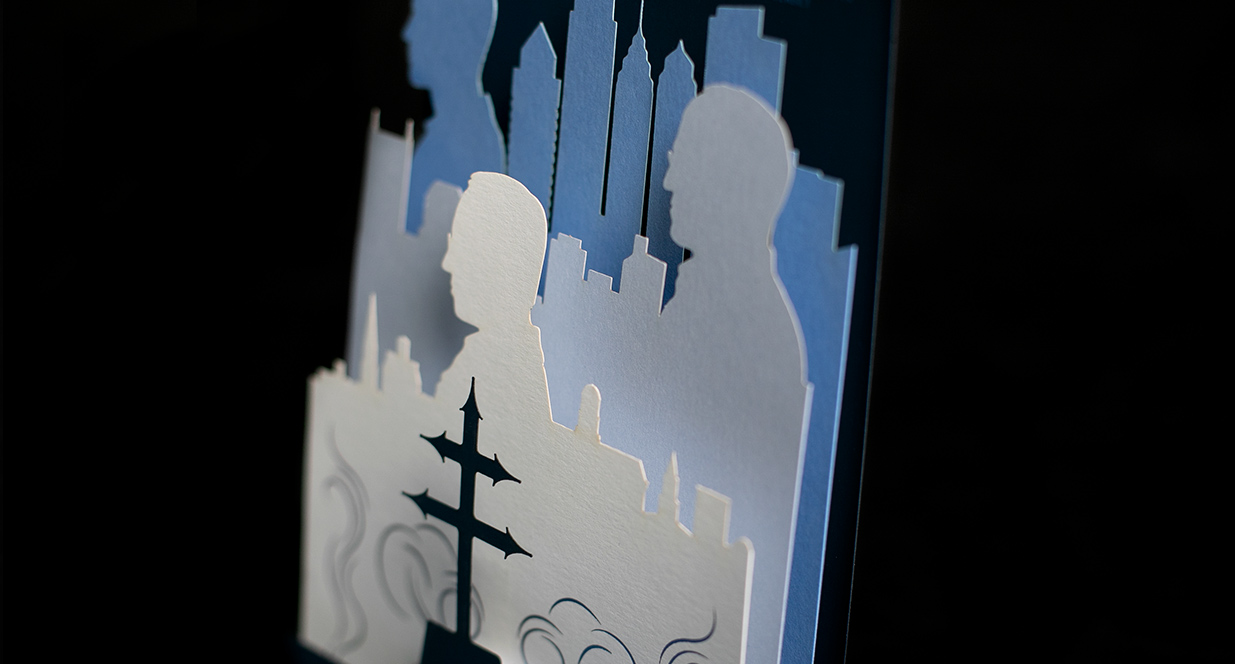 moving medicine forward, for us all
The result? Discoveries and hope for thousands of patients. And the successful launch of a worldwide medical prize that has earned a few awards itself, including ADDYs Best of Show and healthcare honors like the Aster Awards. We were also flattered to be named a finalist at the MM&M Awards in New York City, where our co-nominees included Merck and Johnson & Johnson. We can't wait until the next award period to see what future discoveries lie ahead. Now that's a win.
The result? Hope for patients. And numerous awards for a compelling campaign.