Launching a Global Award
Sanford Health
It's not every day that a leading healthcare organization launches a $1 million medical research award. So when they do, we do it big.
L&S partnered with Sanford Health to introduce the Sanford Lorraine Cross Award to both consumer and medical research audiences, along with telling the amazing stories of its inaugural nominees and their stunning medical achievements.
The messaging focused on one key takeaway: when someone wins the Sanford Lorraine Cross Award, we all win. Because the entire population will benefit from the impact their medical innovation will have on the world.
Peeps Involved
Team Steve
Team Space
Studio Blu Photography
TC Worley
Awards
2018 Hospital Marketing Midwest Finalist: Best Digital/Social Campaign, Best Community Outreach, Best Print Campaign
35th Annual Healthcare Advertising Award: Merit, Integrated Campaign
ADDY Award: Best of Show, Cross Platform Campaign
ADDY Award: Best of Class, Cross Platform Campaign
ADDY Award: Best of Class, Elements of Advertising (Photography)
ADDY Award: Best of Class, Interactive (Website)
ADDY Award: Judges' Choice
ADDY Award: Gold, Video
ADDY Award: Gold, Direct Mail
ADDY Award: Silver, Event Invitation
District 8 ADDY Award: Silver, Campaign
District 8 ADDY Award: Silver, Photography
Aster Award: Bronze, Total Advertising Campaign
Telly Award: Silver, Non-broadcast Video
Telly Award: Silver, Branded Content Series
Aster Award: Gold, TV/Video Advertising Sales
MM&M Award Finalist: Corporate Branding Campaign
W3 Award: General Websites - Non-Profit
ADDY Award: Gold, Event Invitation
ADDY Award: Gold, Nominee Box
ADDY Award: Silver, Cross Platform Campaign
When someone wins the Sanford Lorraine Cross Award, we all win.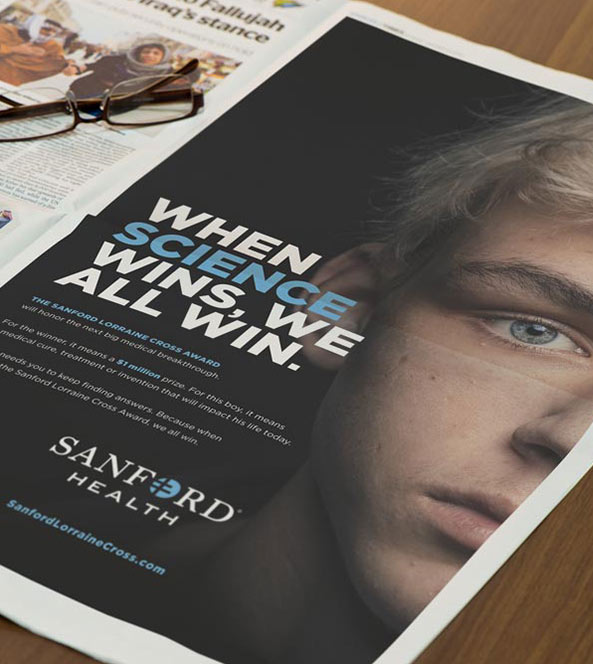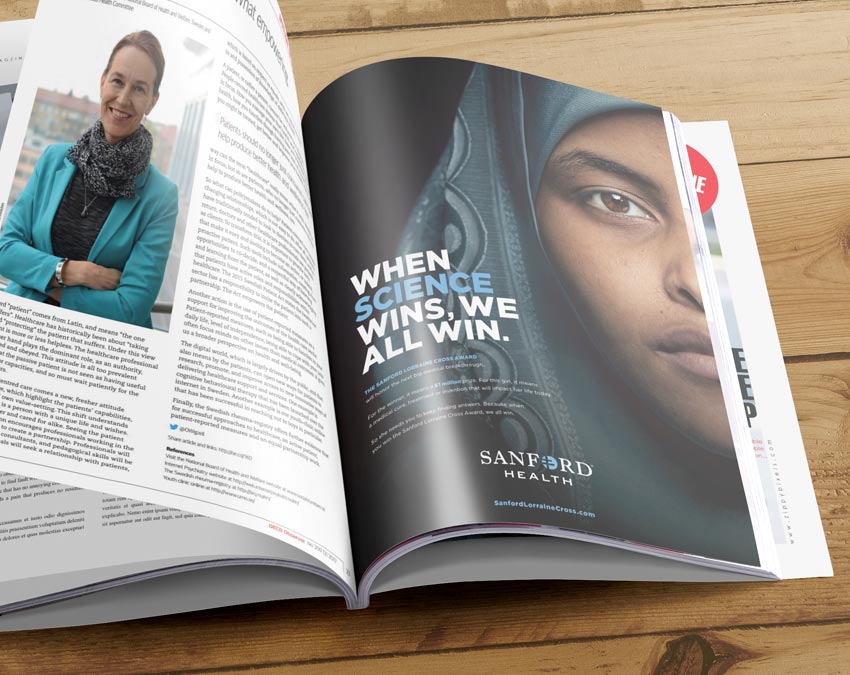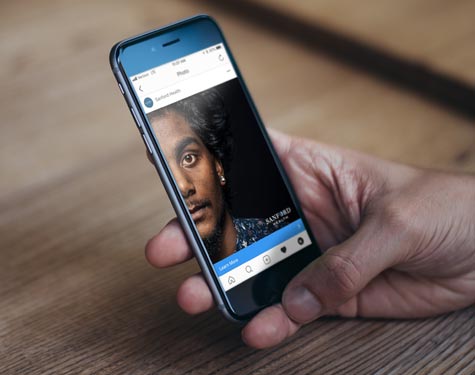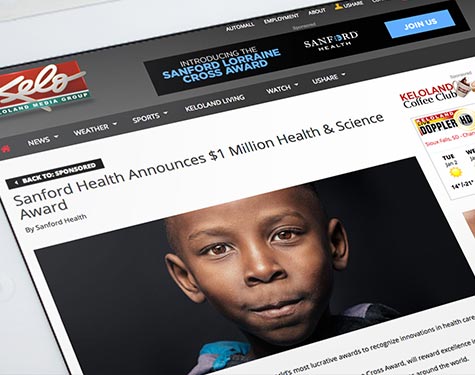 When research wins, we all win
While concepting for the award launch, we were excited about what made the Sanford Lorraine Cross Award different. It's not about theoretical musings or budding theories – it's about real impact that people can feel today. It's truly an award for us all.
Because of this, messaging focused on the "we all win" concept, explaining that when research, science and innovation win, we all do. The campaign's central images – a variety of striking, global faces – were captured by the L&S team and a photography partner to show the individual impact of this worldwide award. These faces became the centerpiece of the campaign for the award's launch, bringing national attention from both consumer and medical audiences.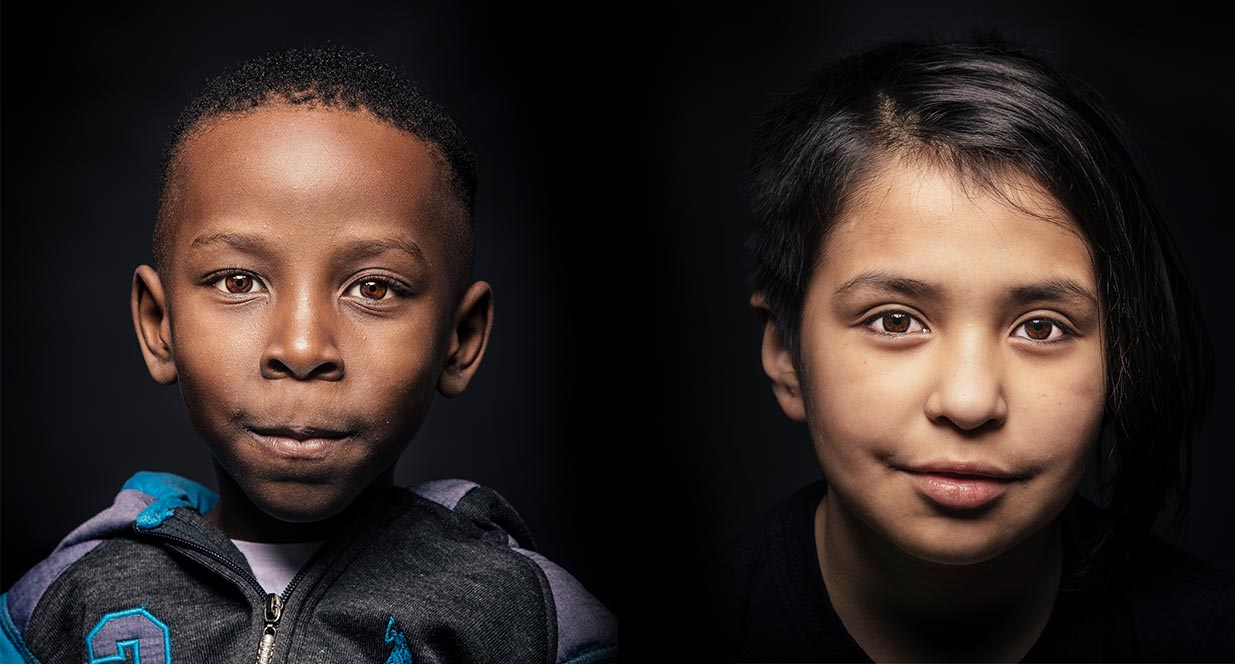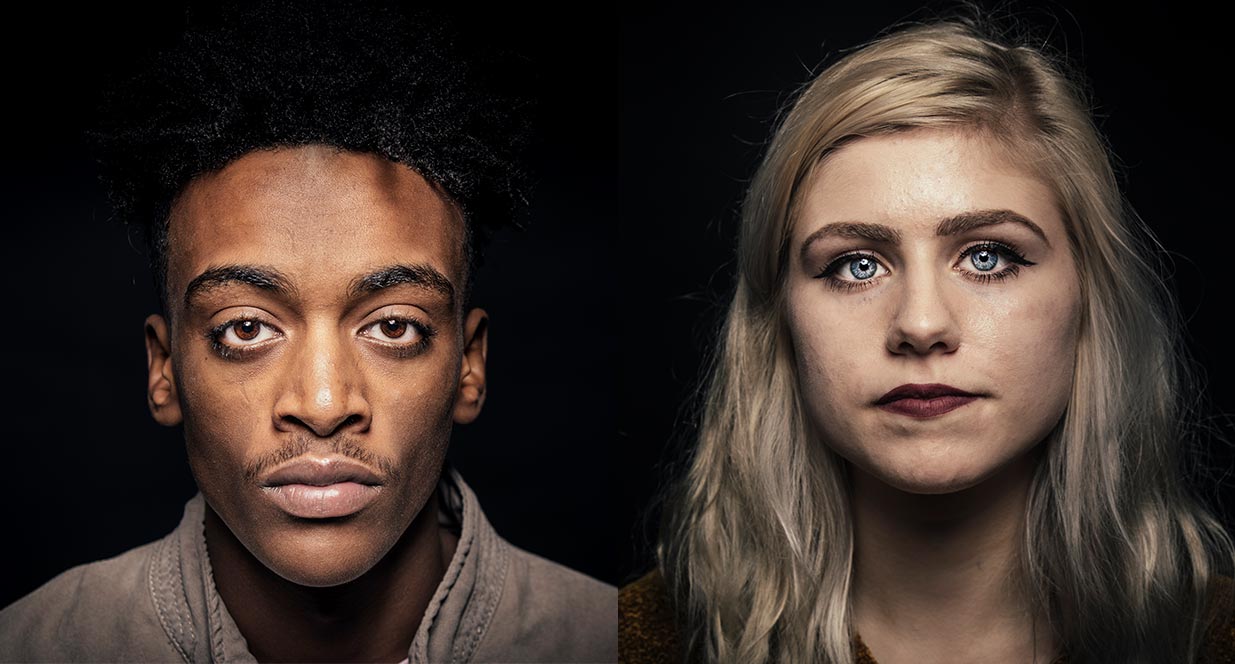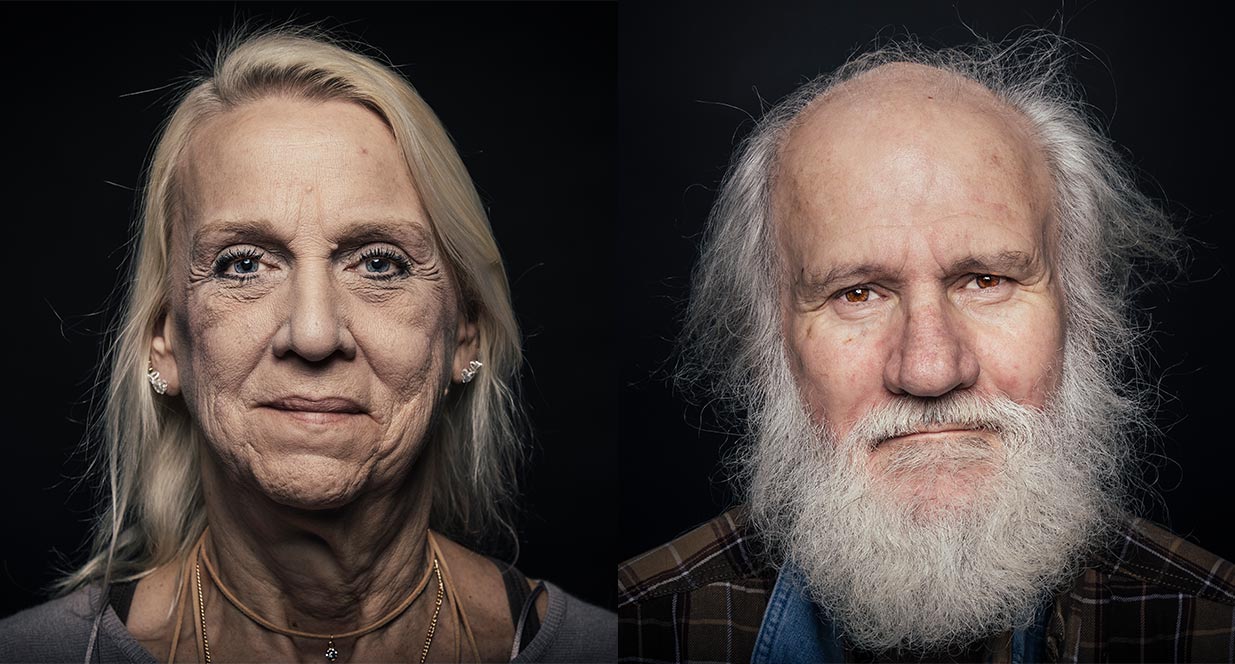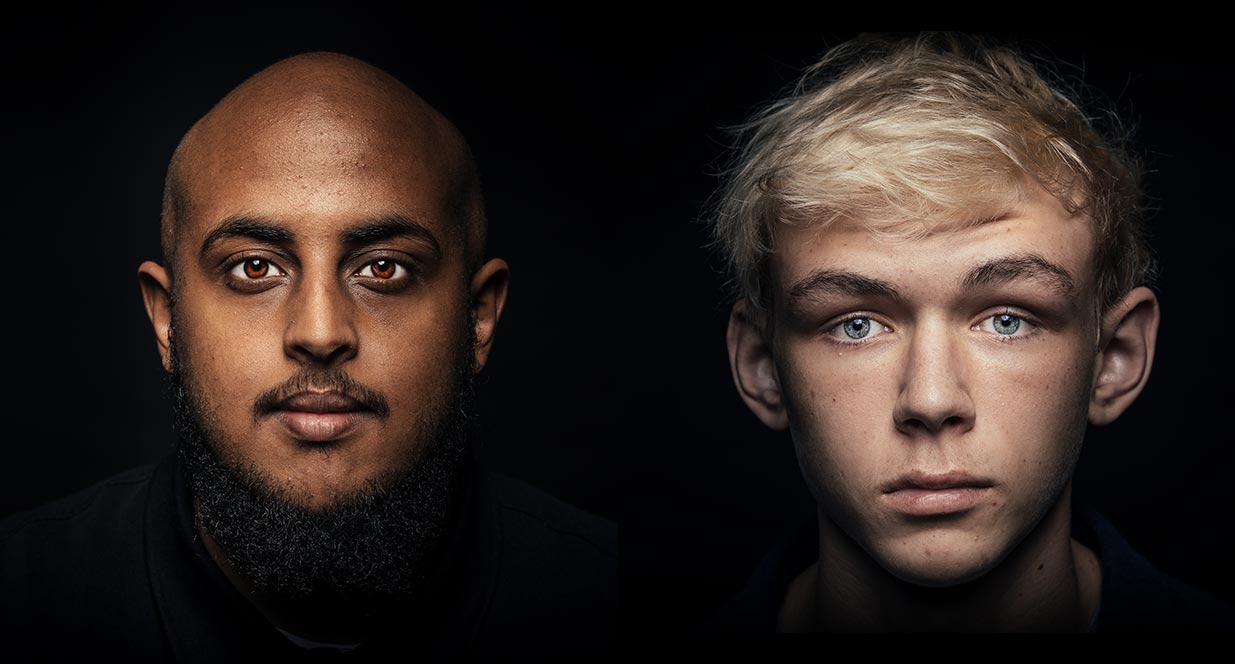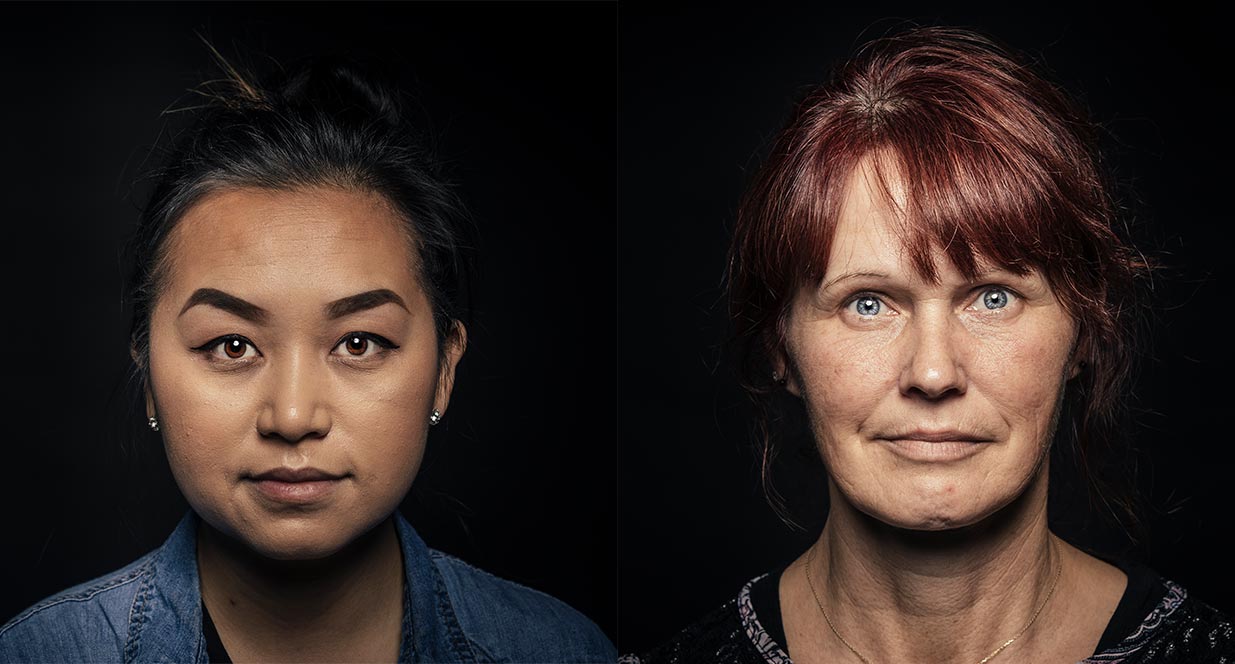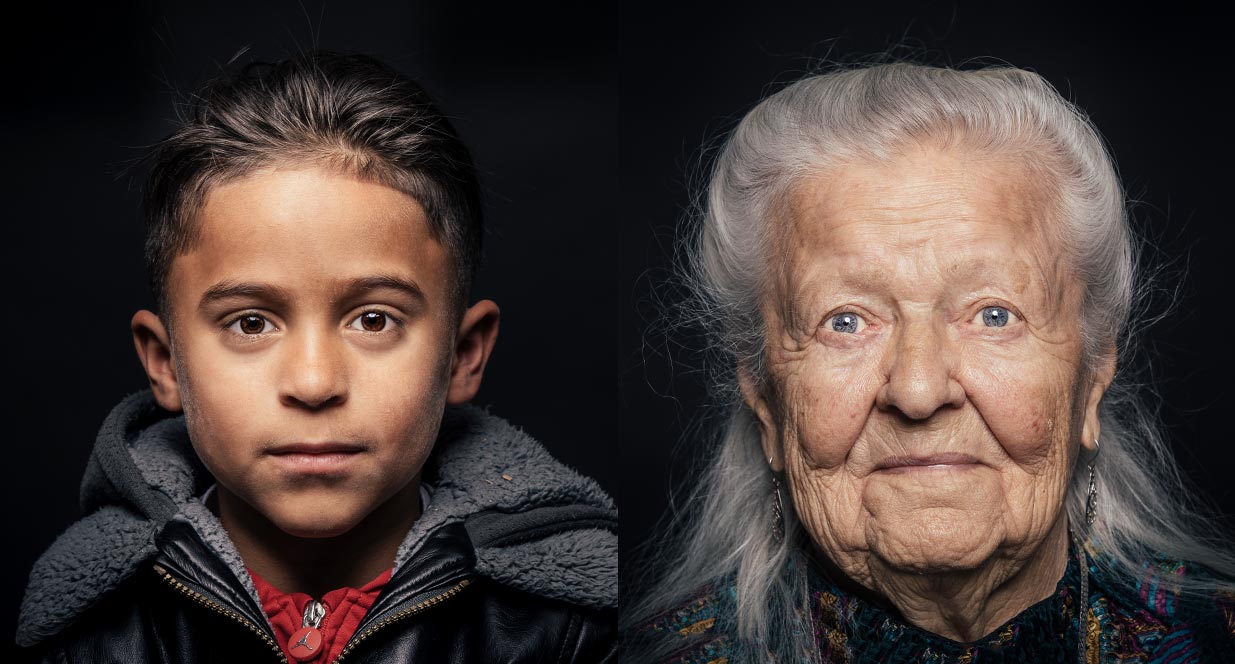 turning science into stories
Most medical awards honor complex theories that mean little to the average patient. But when the Sanford Lorraine Cross Award nominees were selected, we knew their innovations meant big changes for the world of medicine. From curing blindness to making miracles happen in patients with spinal muscular atrophy to discovering the building blocks of modern-day gene therapy, the science was amazing. So were the stories.
The science was amazing. So were the stories.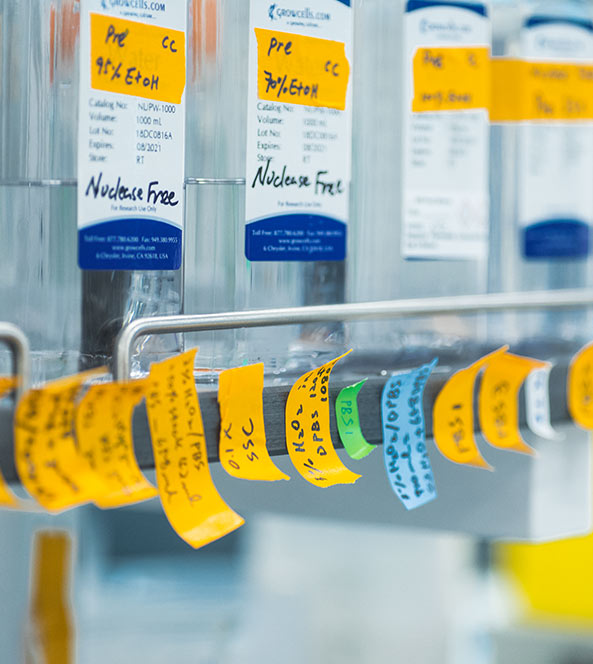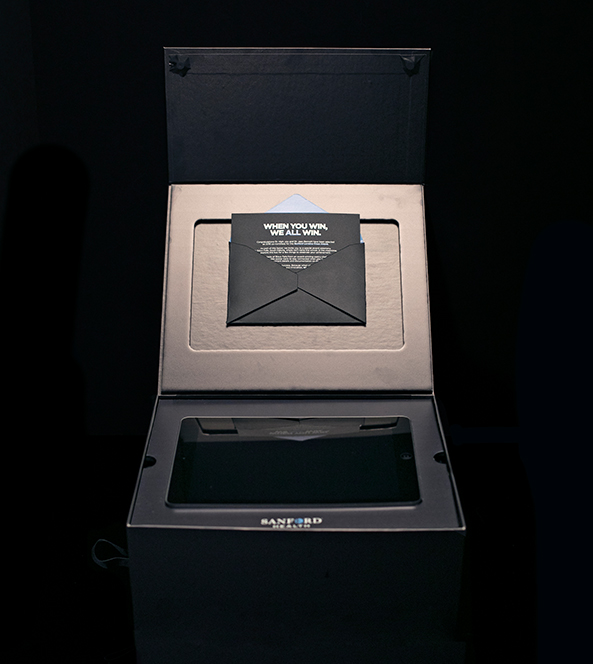 Sanford Health first reached out with the help of L&S, sending each nominee a custom designed box designed to hold an iPad with a video message of congratulations, sweet treats, a power bank and award documents.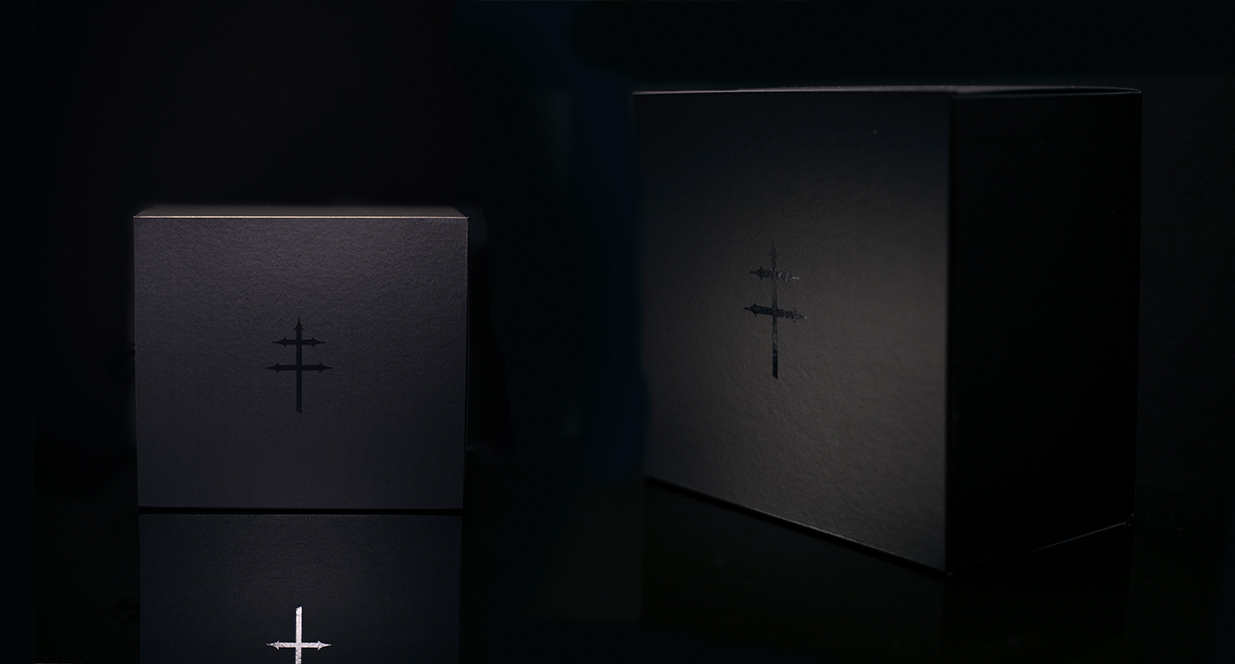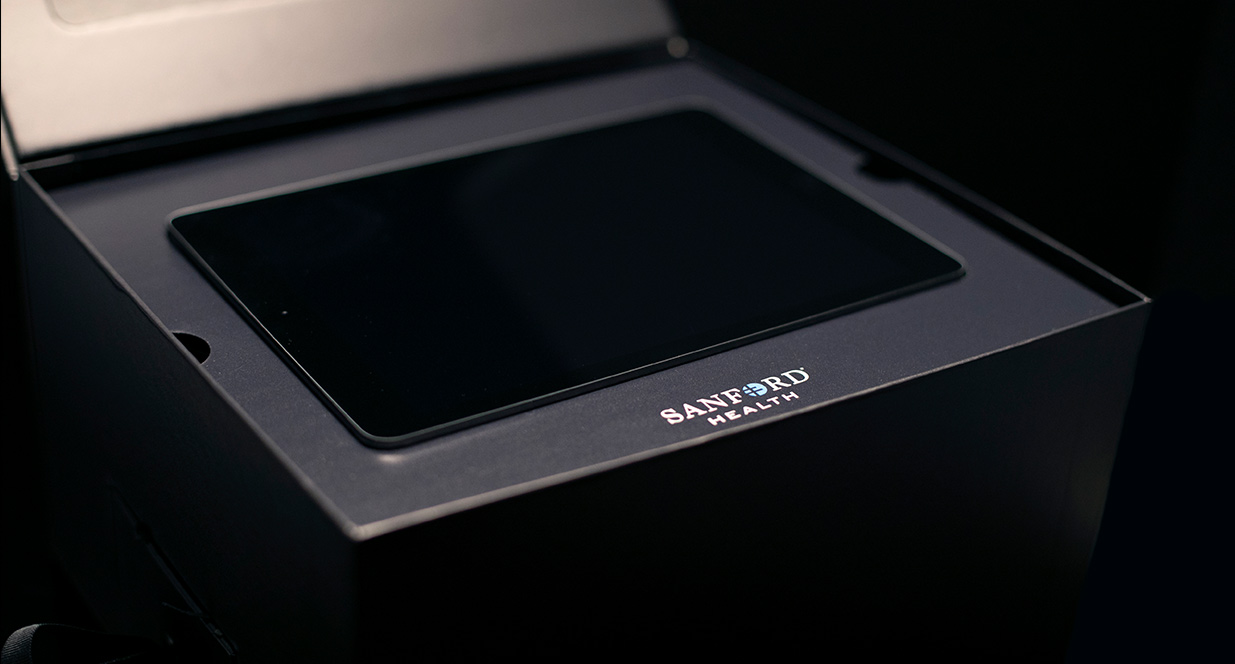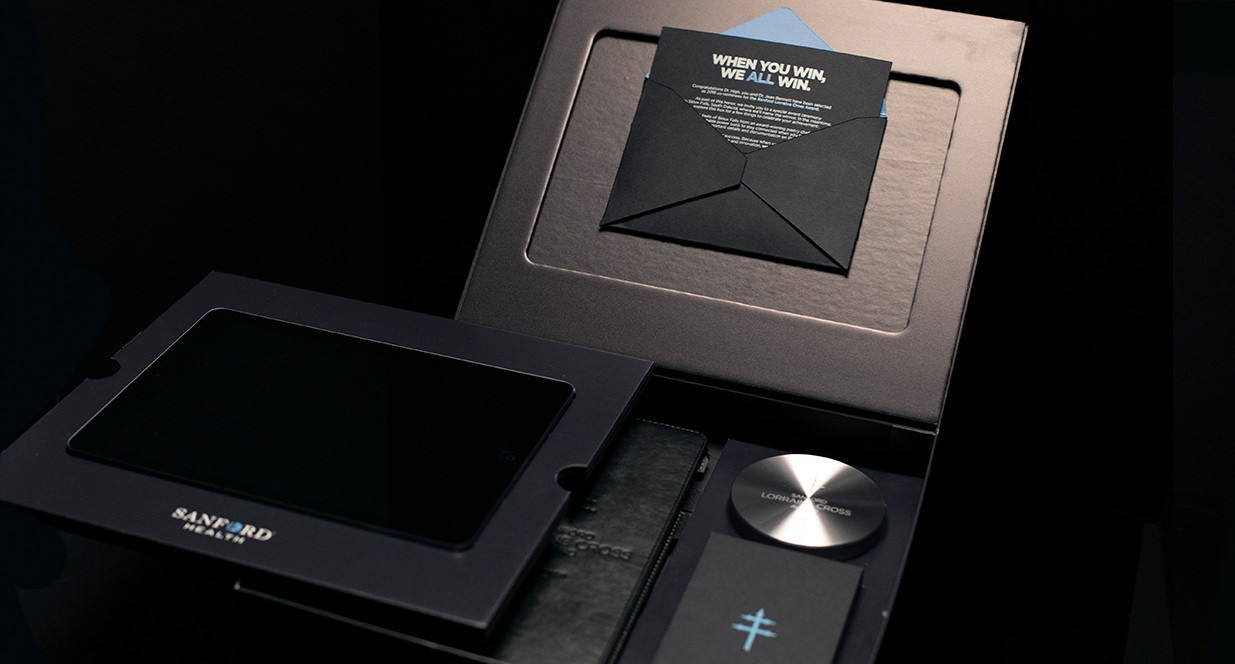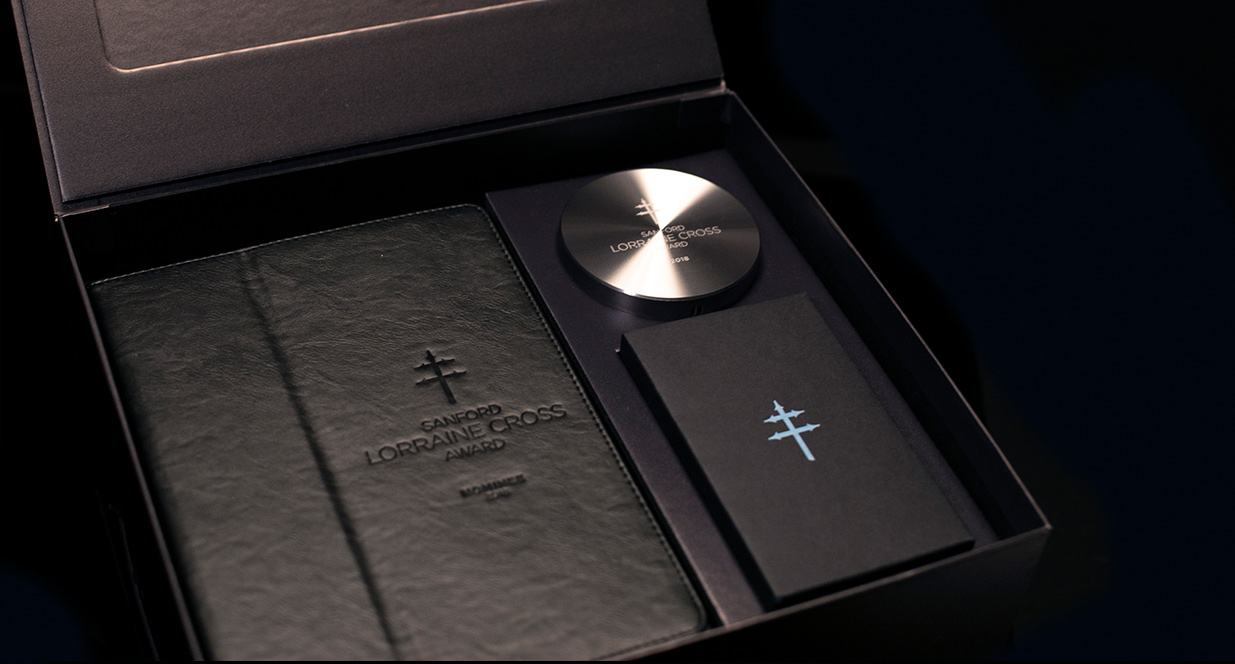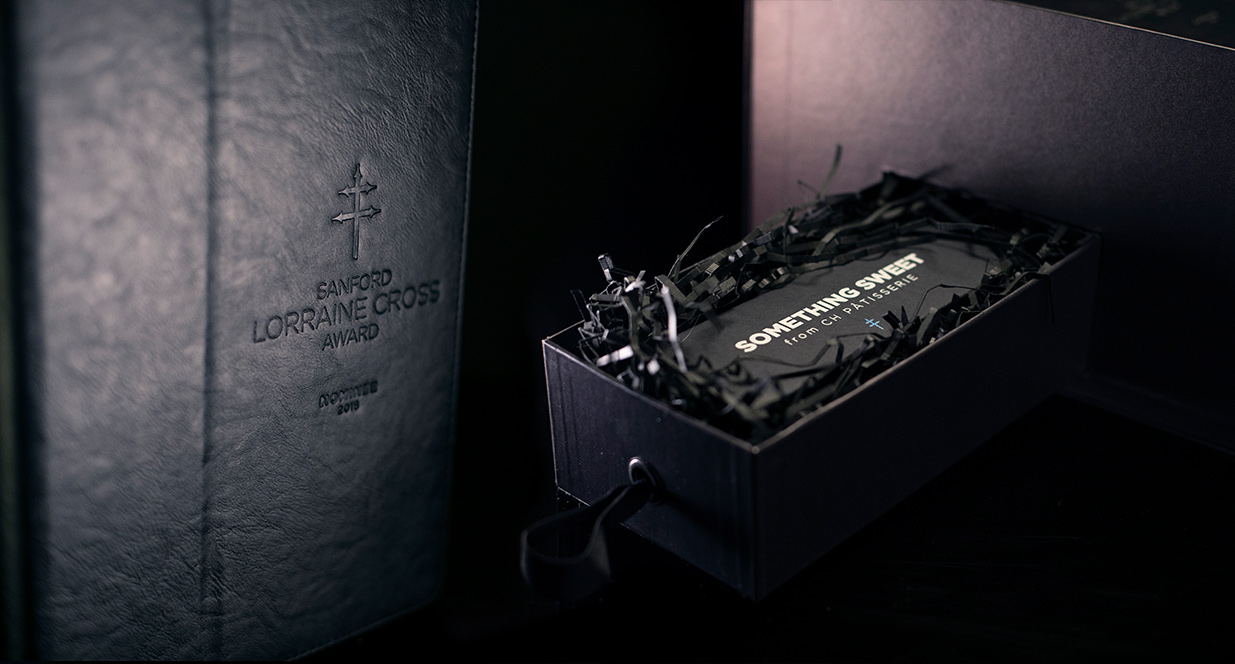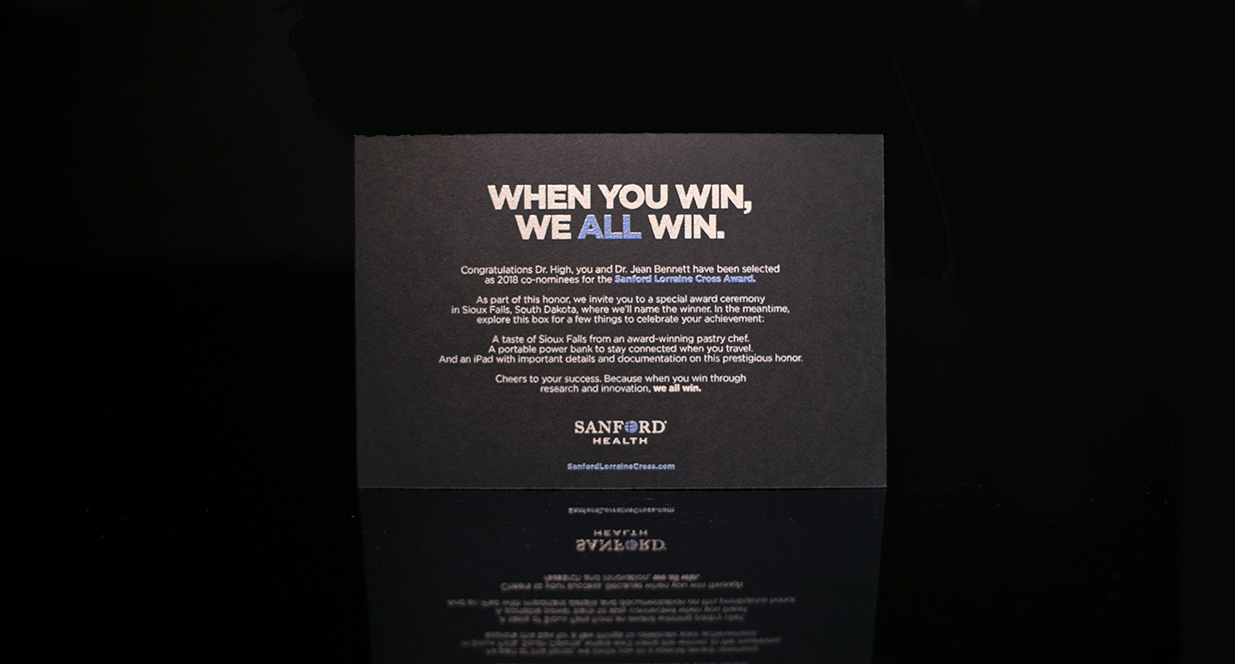 Our then team hit the road to film three documentary videos chronicling the discoveries of each: Drs. Jean Bennett and Katherine High (co-nominees), Dr. Brian Kaspar and Dr. Jim Wilson. From San Diego to Philadelphia, we traveled the country to meet their patients, peers and families, translating their scientific innovations into compelling stories that leave a big impact.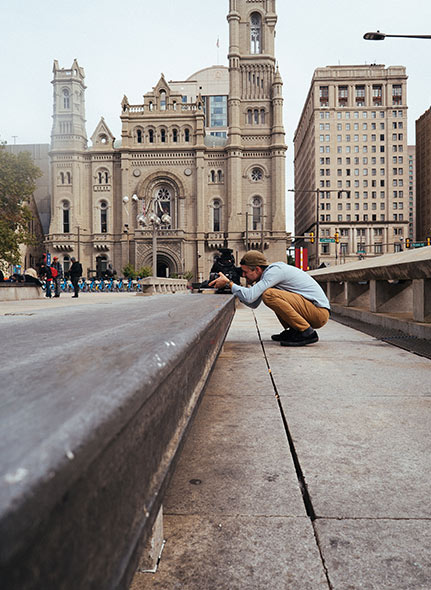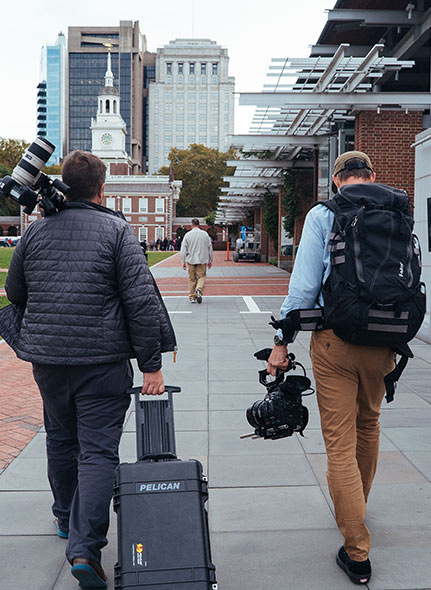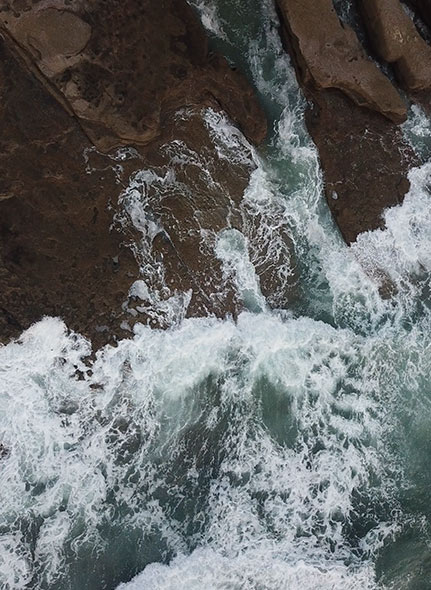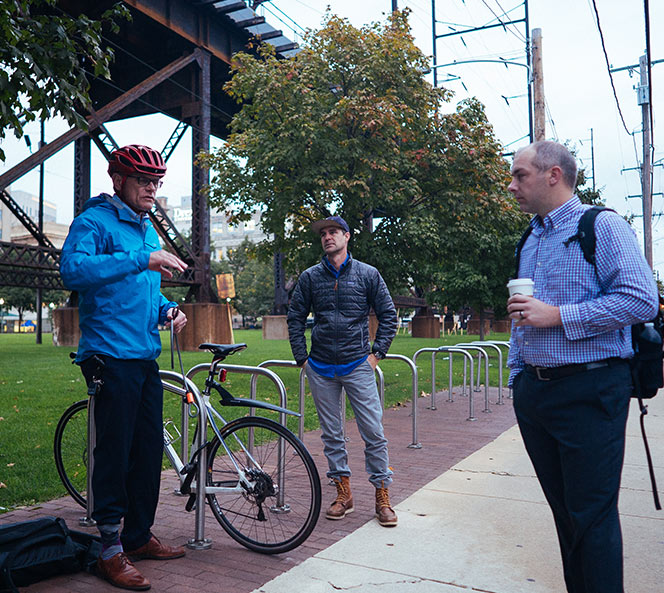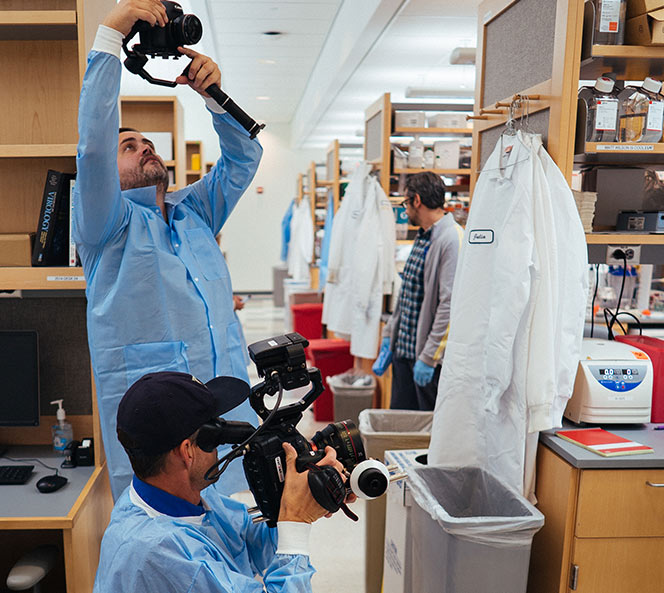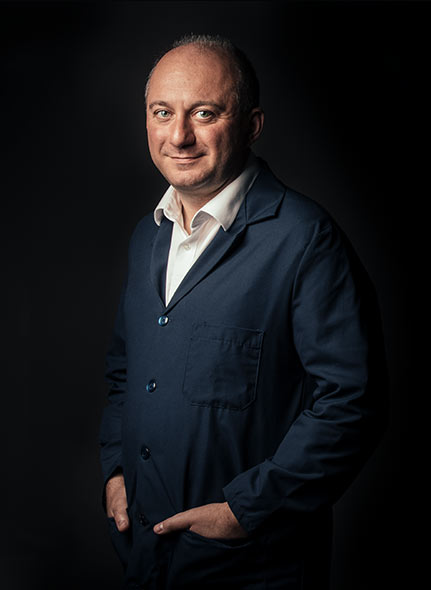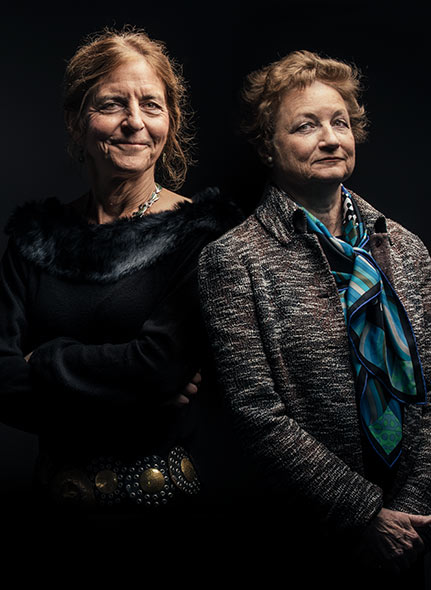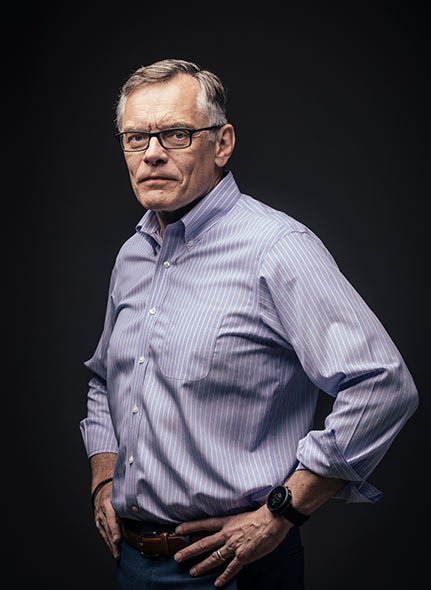 historic winners, celebrated in blue
Though each nominee blew us away, Drs. Bennett and High were named the inaugural co-winners, earning $1 million for creating the first FDA-approved gene therapy drug to cure a form of inherited blindness.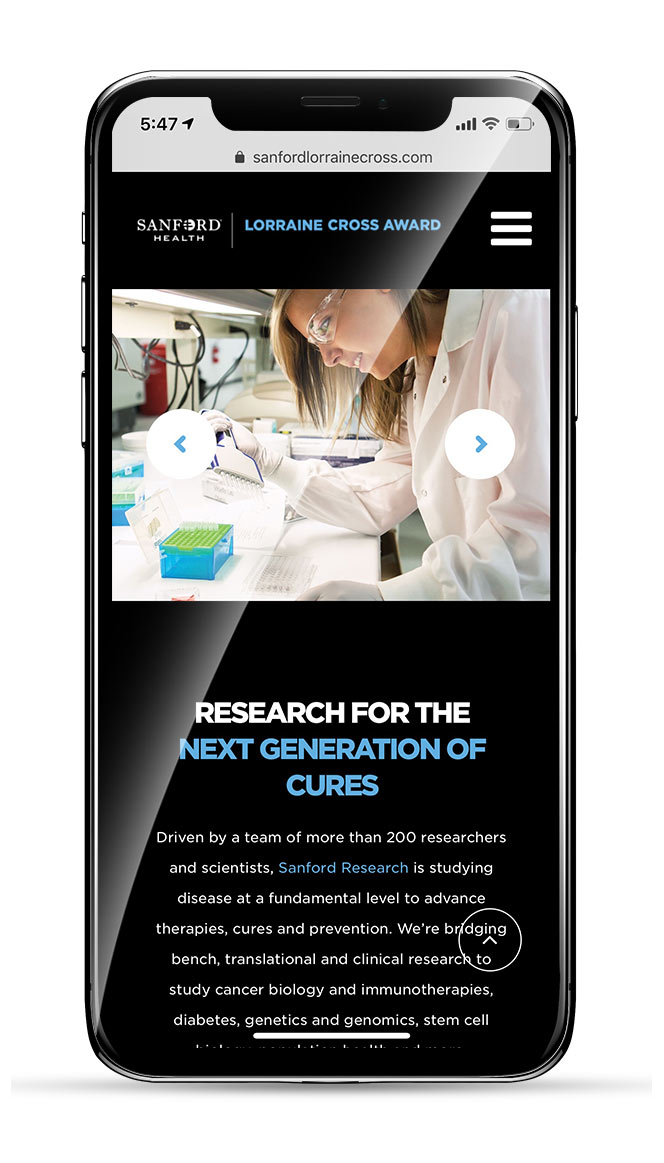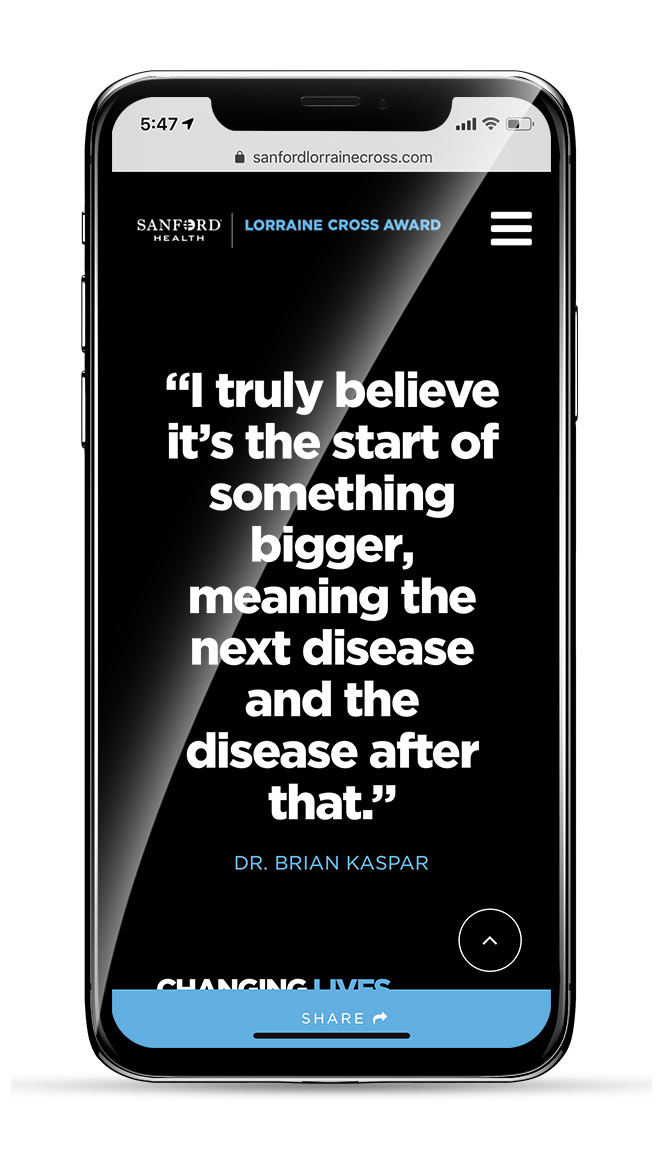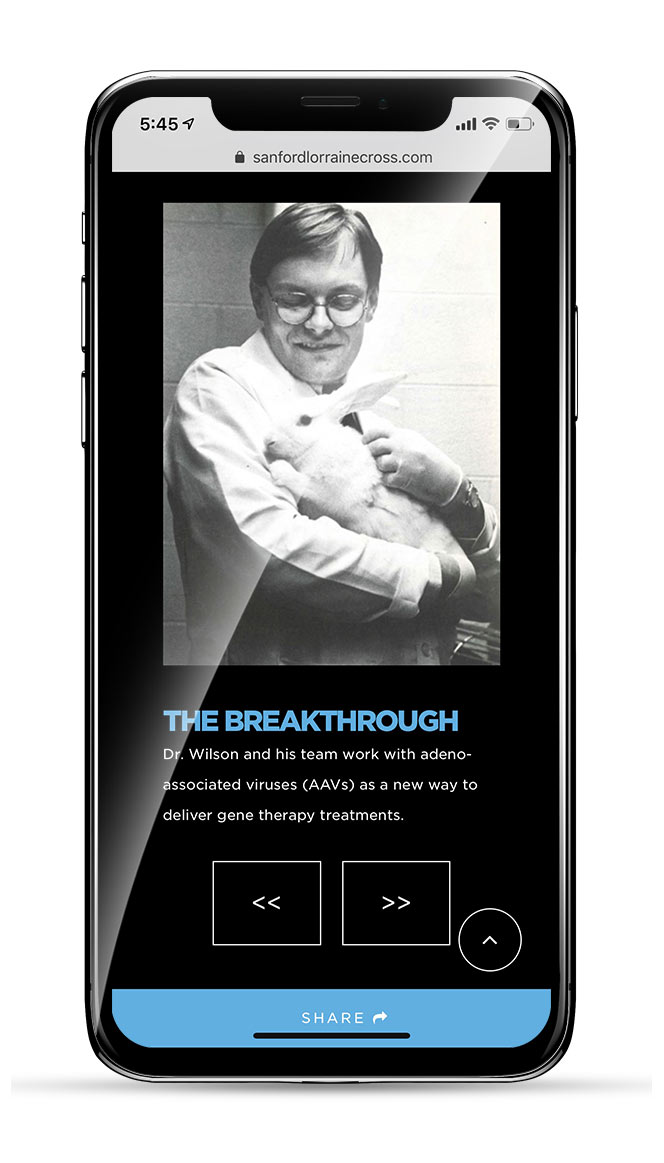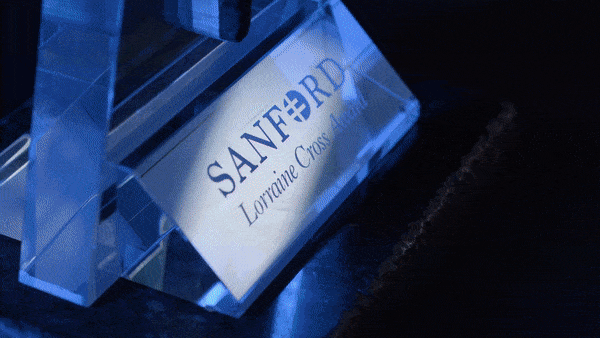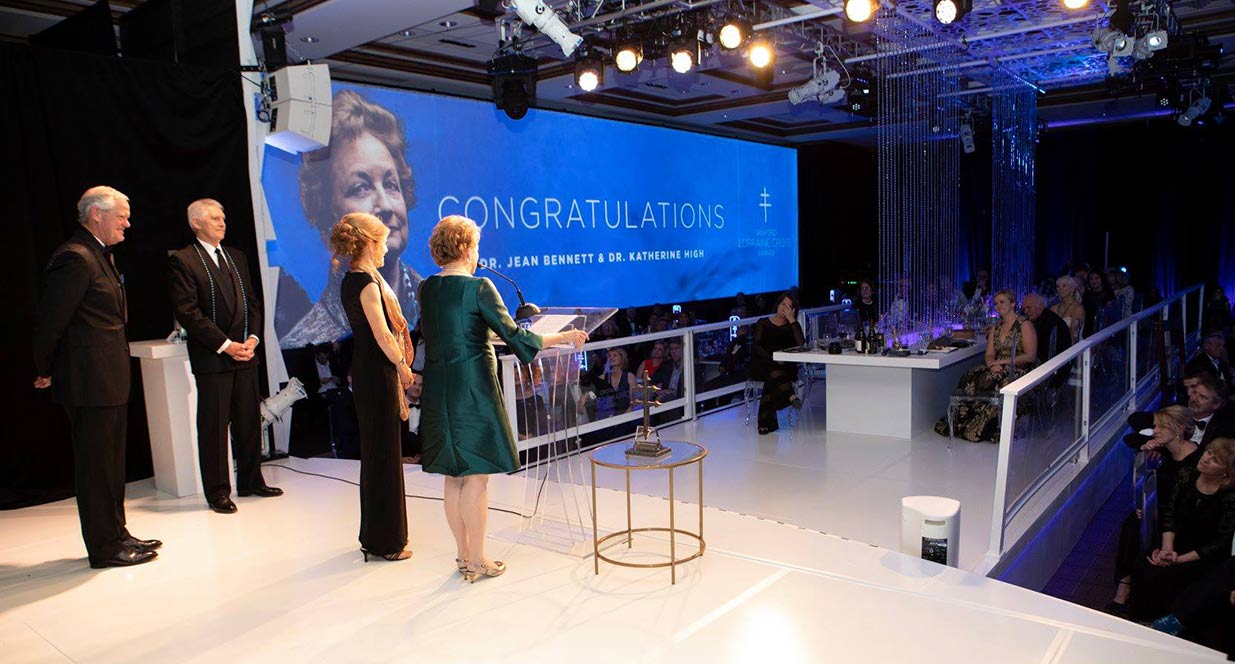 They were honored at a live event hosted in Sioux Falls where our team was on-hand to help with invitations, show production, video content, printed materials and signage. Striking blue smoke billowed across the room as the winners were announced, matching actual blue smoke that rose from the Sanford House when the final decision was made.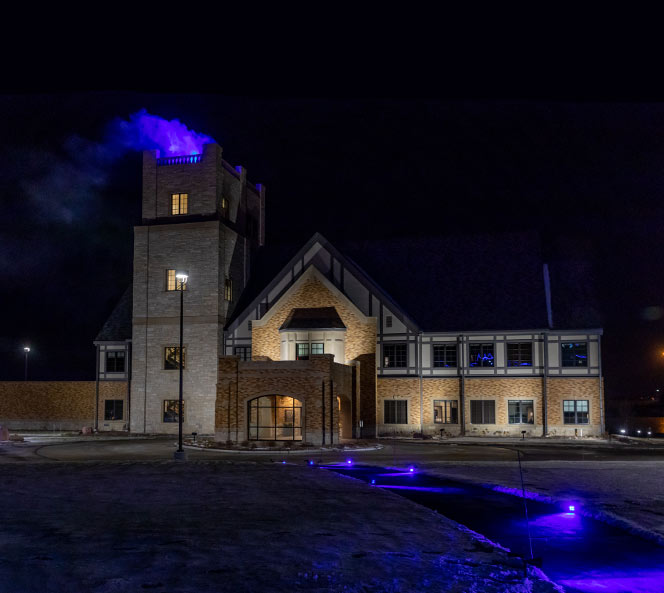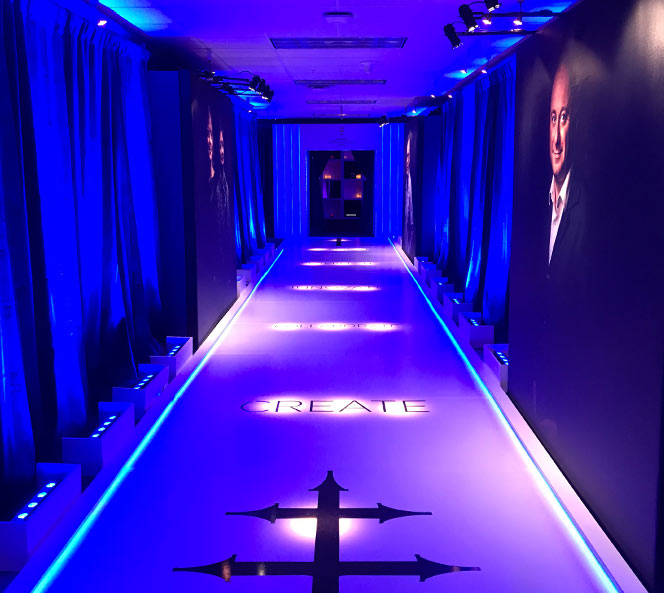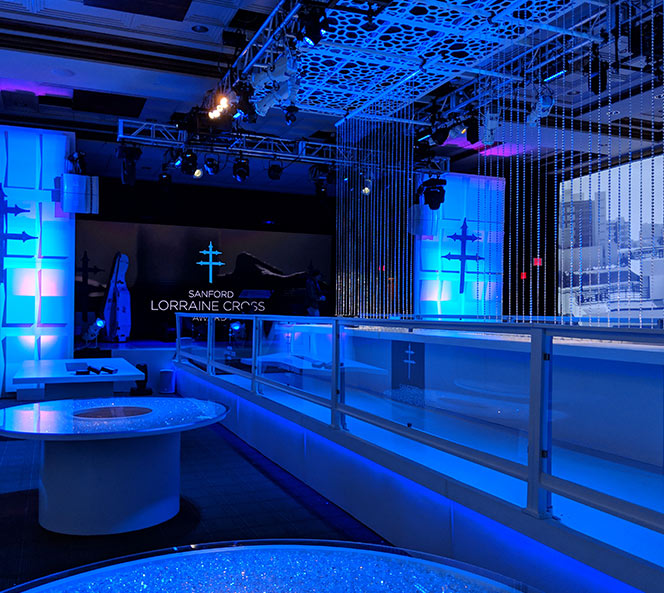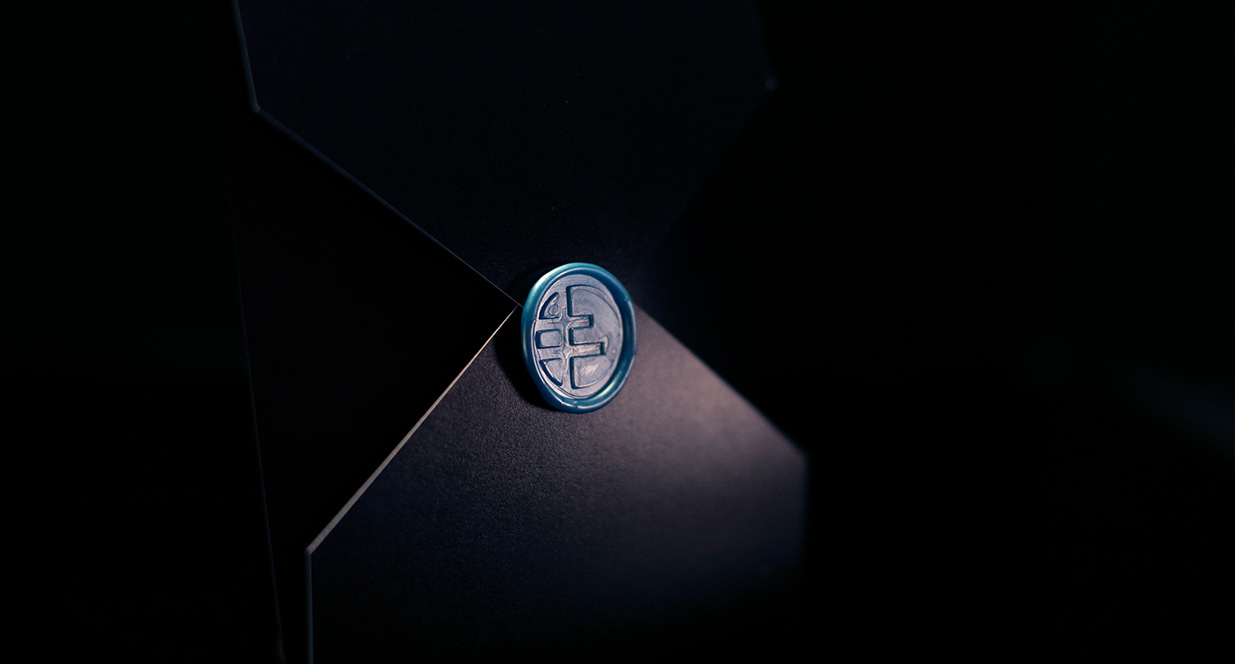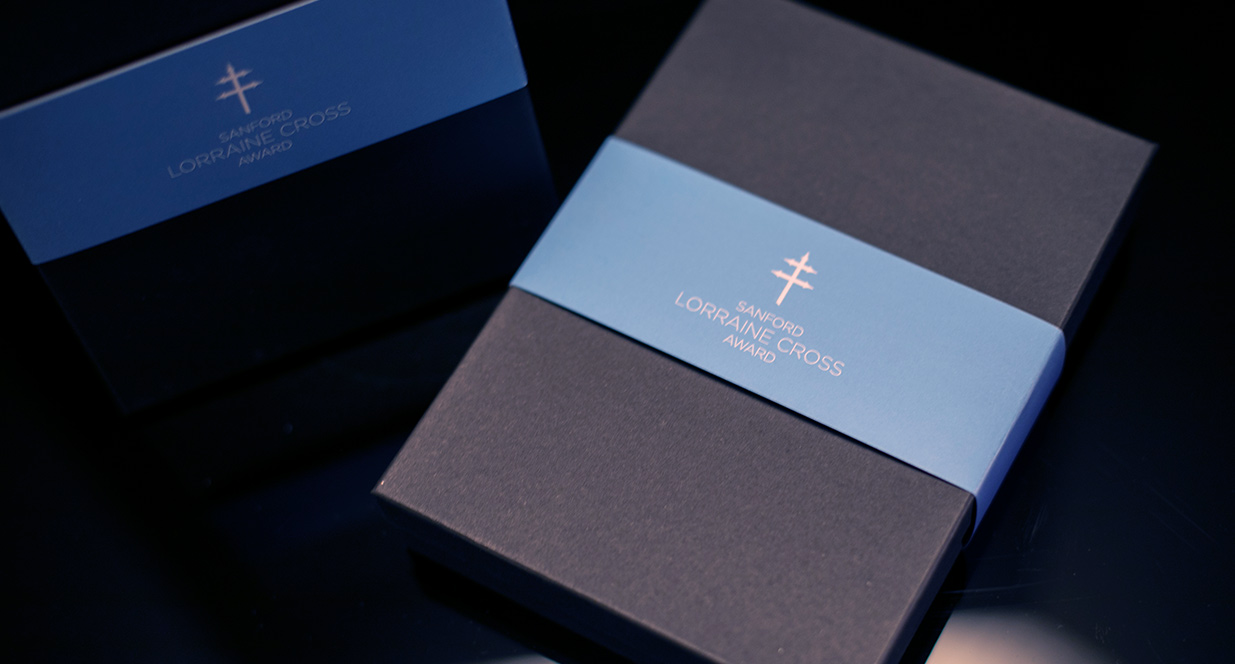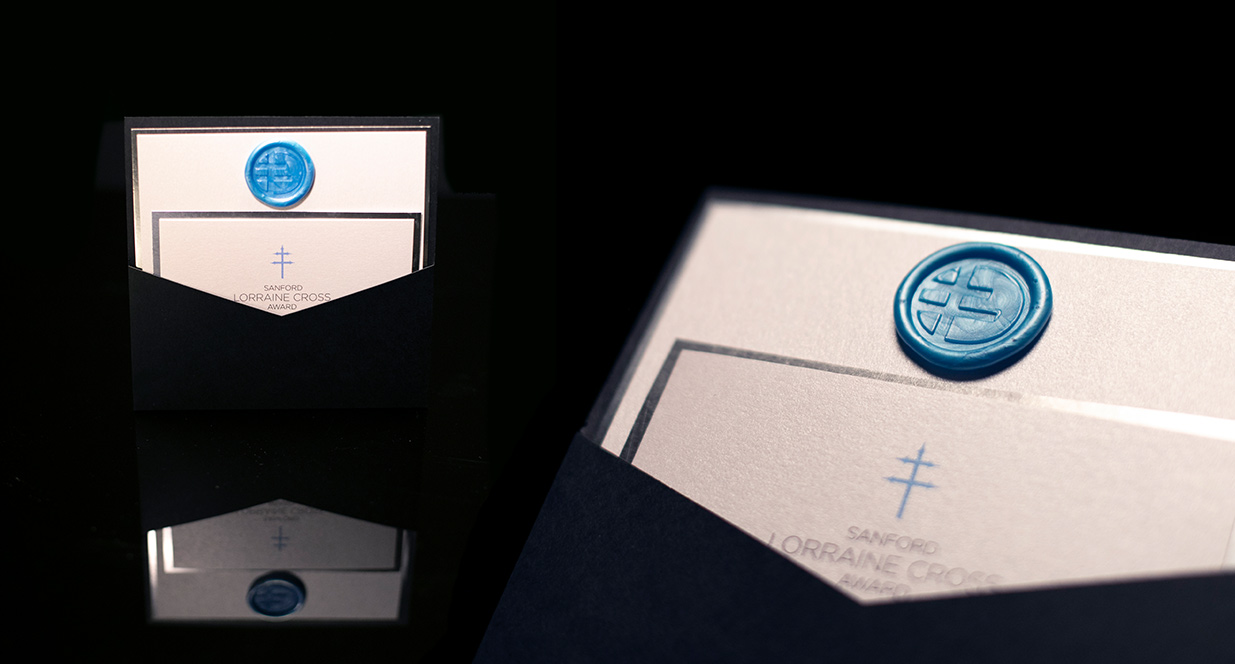 moving medicine forward, for us all
The result? Discoveries and hope for thousands of patients. And the successful launch of a worldwide medical research award that has earned multiple healthcare industry and ADDY Awards, including Best of Show for a cross platform campaign and Best of Class honors for the interactive website and photography. We can't wait until the next award period to see what future discoveries lie ahead. Now that's a win.
The result? Hope for patients. And numerous awards for a compelling campaign.