Accepts rise 26% with L&S
Southeast Tech
Higher education can be a path of ups and downs for institutions. But with a sophisticated digital media strategy, we helped Southeast Tech turn it around and increase accepts by 26%. Here's how it all went down.
Awards
Educational Advertising Award: Silver, Social Media
more competition. fewer students.
Enrollment at Southeast Tech, a leading area tech school, was on a slow decline. Southeast Tech offers progressive majors, affordable programs and flexible learning. But, in addition to having a smaller pool of high school graduates to attract, the institution was facing increased competition from more tech schools, more apprenticeship programs – more everything.
the institution was facing increased competition and needed a new approach.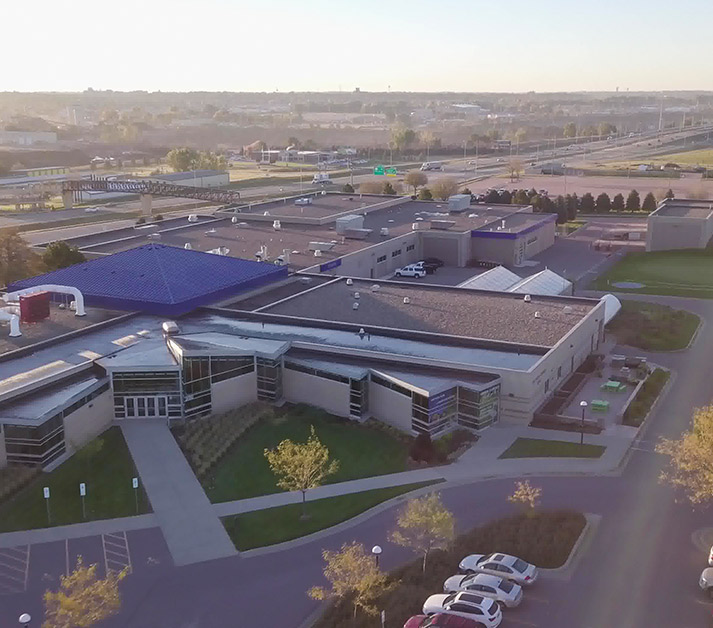 Their team came to L&S looking for a new strategy for media and digital to help create awareness, interest and, ultimately, applications.
In the past, the school had spent most of their marketing budget on traditional media choices. This time, they knew they needed a more diverse digital spend to align with a Gen Z audience. With decades of experience in digital targeting, segmentation and more, we created an enrollment strategy built on targeted media, new channels and a creative strategy designed for efficiency.
a layered approach to digital media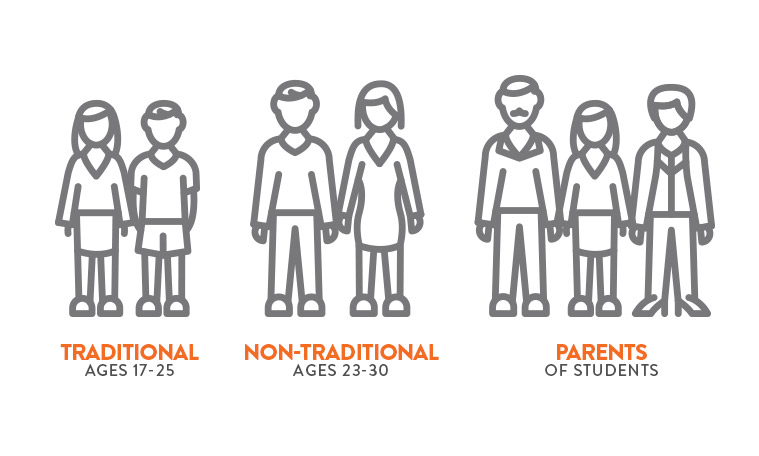 First, we crafted our plan to target two audiences: traditional students (ages 17-25) and non-trads (ages 24-30). We also built a tertiary audience around parents with broader awareness media.
Using online video, social media marketing including Snapchat and Instagram, online radio, mobile targeting, search engine marketing and more, we reached targeted segments based on interest, behavior, context and competitors.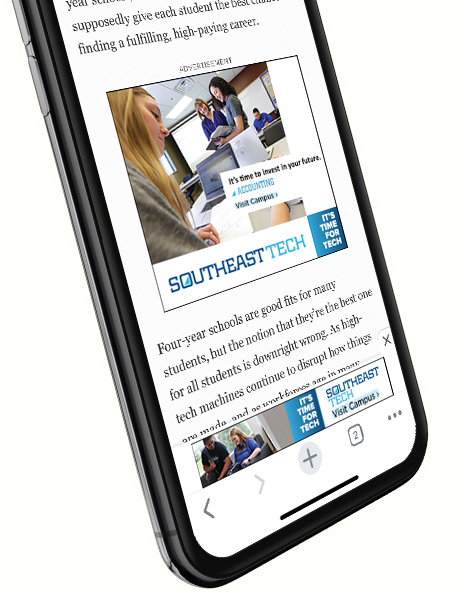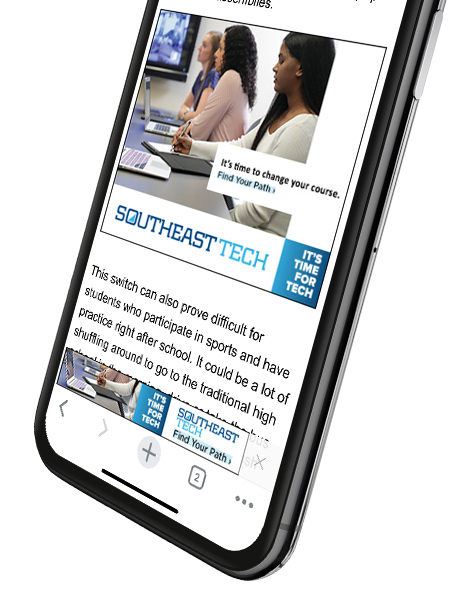 We retargeted these audiences with display and social ads, so once they visited the Southeast Tech website or engaged with a message, we could continue to ping them with an enrollment ad about specific programs and majors. These retargeting messages varied based on where students were in their decision-making process.
We also added layers of geofencing onto this strategy – AKA targeting people based on their location. We drew invisible "fences" around competitive institutions to appeal to transfer students. We also geofenced Southeast Tech's enrollment events to support admissions.
we geofenced areas to appeal to transfers and support admissions events.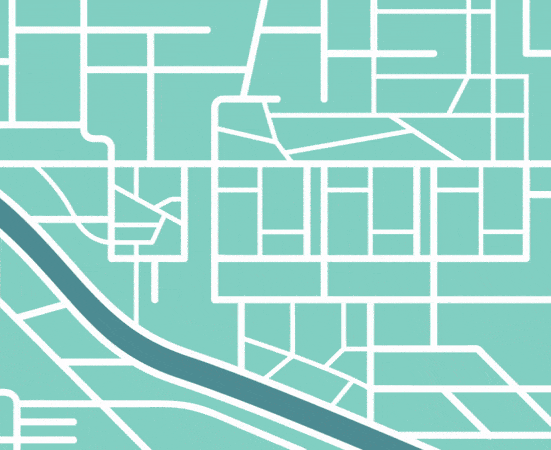 Finally, we used dynamic creative to make sure our messaging was on point. Our team created dozens of images, headlines and calls to action. Then, using data about each potential student's interests and behavior, these ads were dynamically built in real time based on that individual person's profile.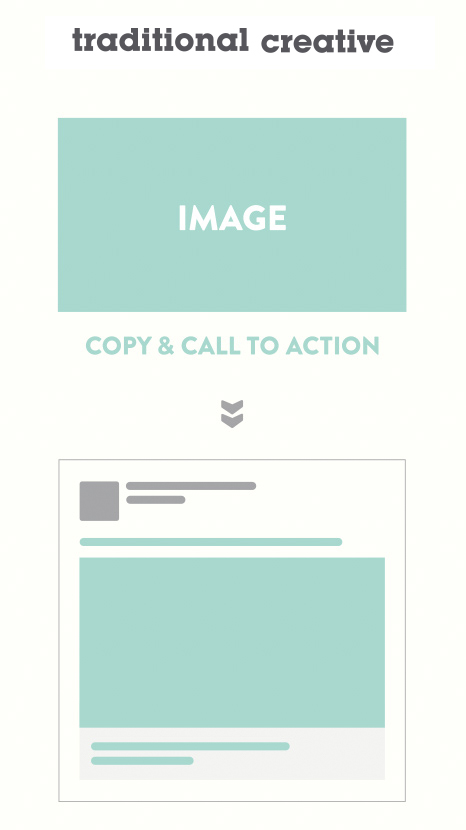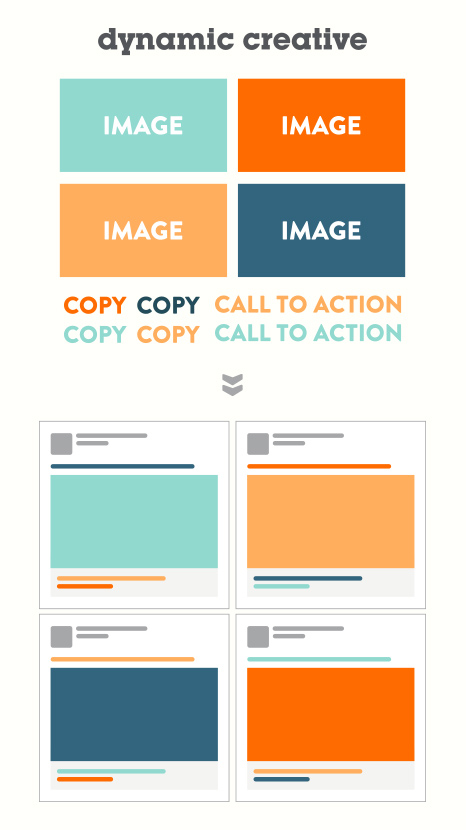 Dynamic creative is the ultimate in personalized messaging, and it allowed us to build custom ads, so a student interested in construction received a completely different ad from one who may be interested in accounting. How cool is that?
dynamic creative let us build ads in real time based on individual interests.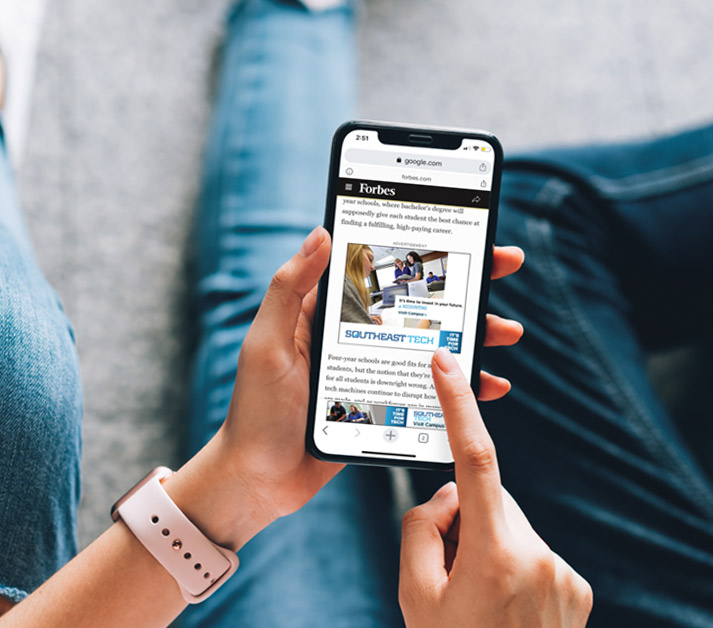 it's time for tech – and results.
With a strong digital media strategy and dynamic creative that helped us create the most efficient ad versions, we helped Southeast Tech see a huge return in just a few months. After campaign launch, applications were up 12%, and accepts (AKA enrollment) increased 26% year over year.
applications were up 12% and and accepts increased 26%.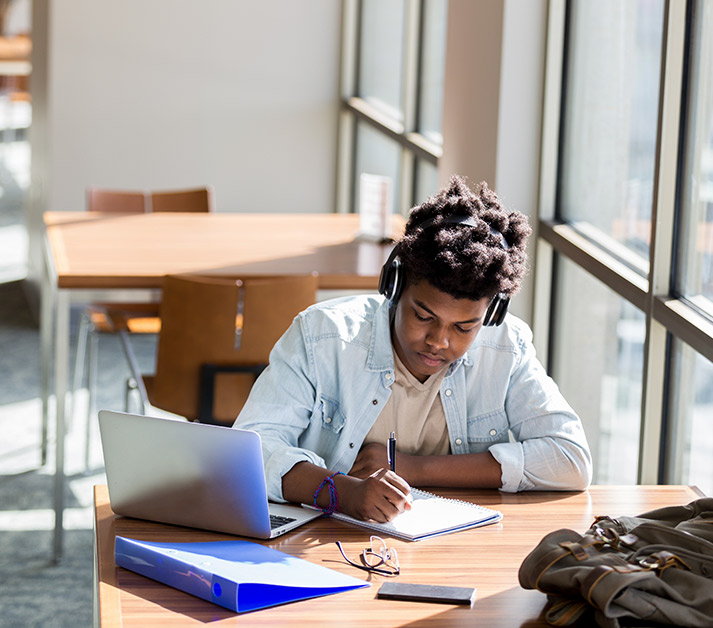 Southeast Tech is convincing savvy Gen Z students that it's Time for Tech in their future careers. With a new strategy for digital media, more students than ever are hearing that message and acting on it.