Growing Enrollment by 10%
Build Dakota Scholarship Fund
The nation has suffered a skilled labor shortage of blue collar workers, and South Dakota is no exception. The Build Dakota Scholarship Fund was founded to provide full-ride scholarships to students at certain South Dakota tech schools in high-need careers like welding, engineering and manufacturing.

The L&S team started by giving the scholarship fund a fresh look, creating a geometric logo, color palette and brand standards. As the program has evolved, so has our aesthetic, incorporating iconography, color overlays and more.
Extensive audience research then drove our messaging. For the campaign launch, we initially challenged people's perceptions of tech degrees. But over time, as the prominence and value of a technical degree has risen, we've shifted that message to show how you can build a brighter future with a Build Dakota scholarship.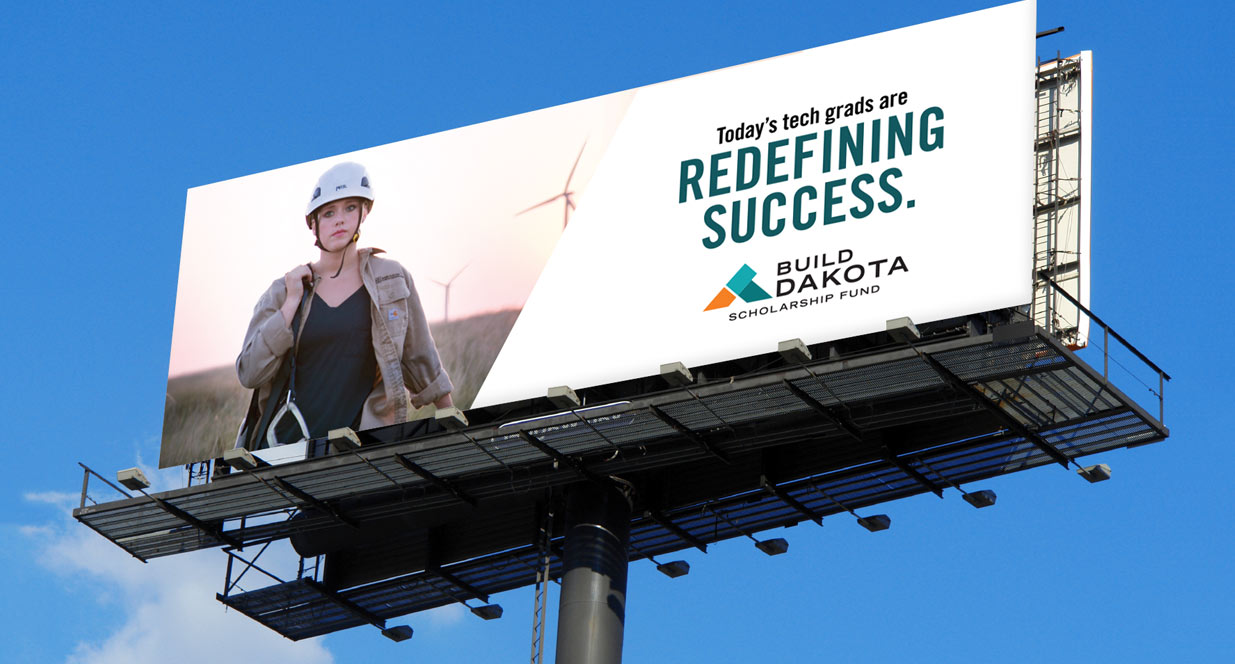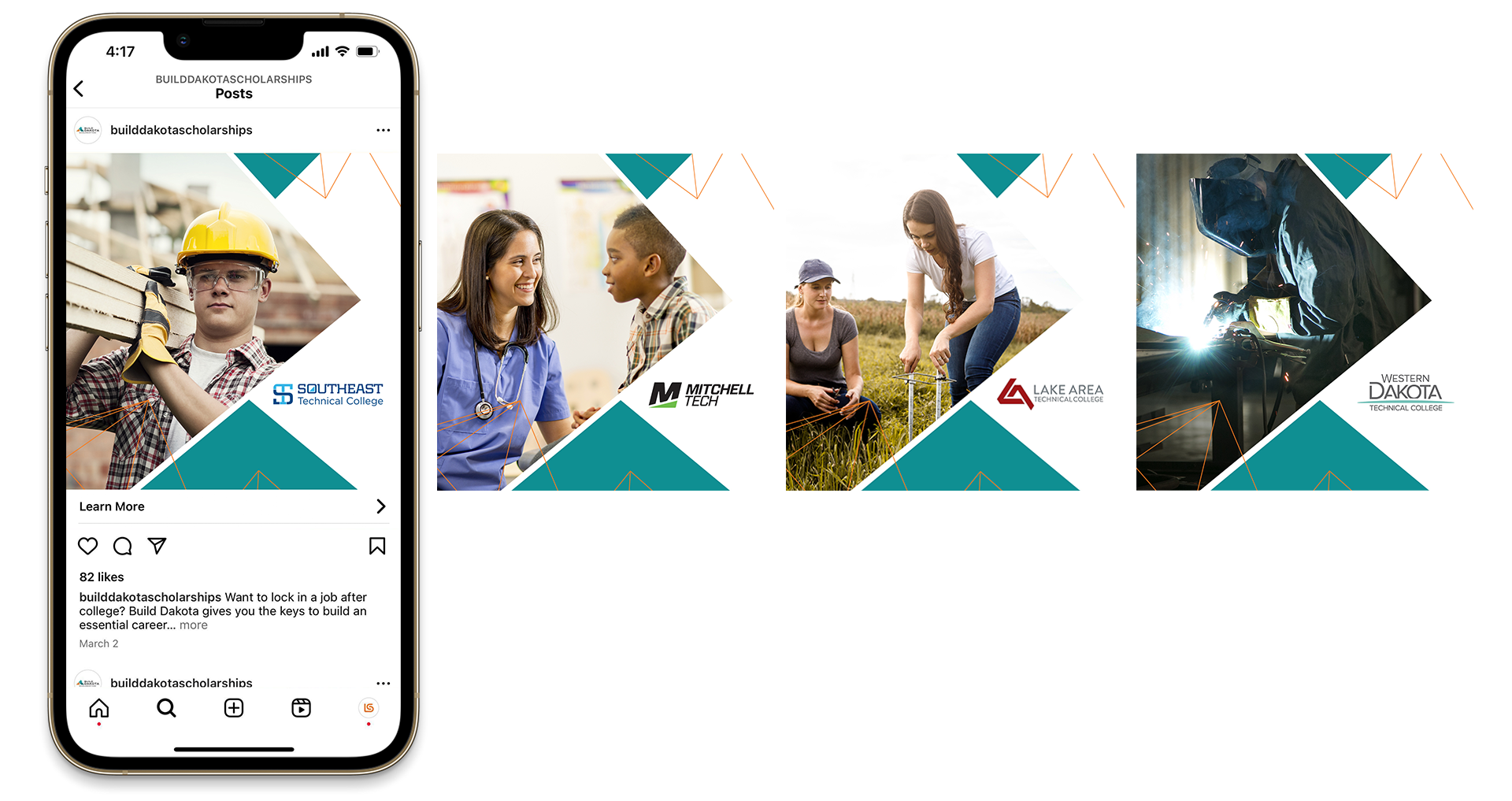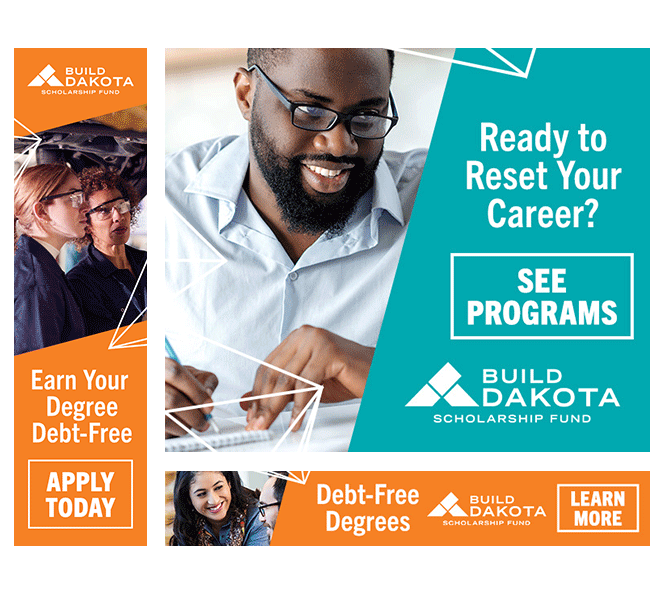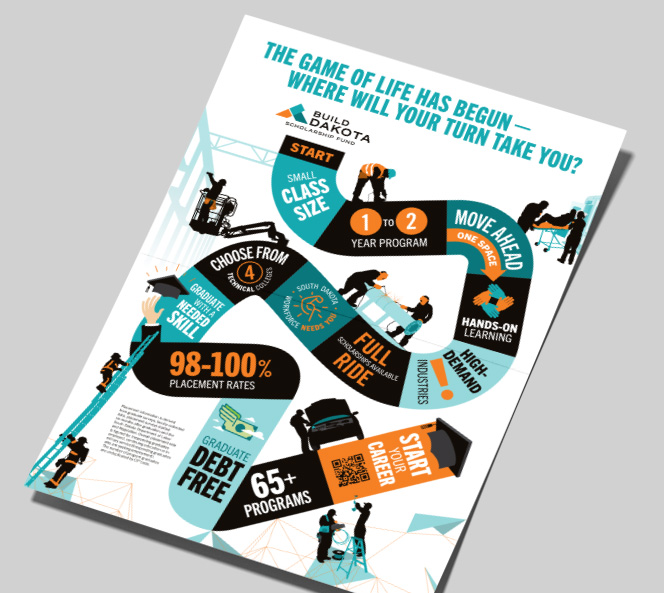 Building Buzz
When the Build Dakota scholarship was announced, earned media spread the message of a full-ride scholarship for South Dakota students. But over the last eight years, we've kept that momentum going through paid media, online content and partnerships. Using television and digital video, audio, out of home, display, paid search, a redesigned website and even a "how to" video explaining the program, we've made sure Build Dakota stays on students' radar.
We also launched a social media brand ambassador program, giving people a glimpse into the life of a Build Dakota scholar. As students show the real-world application of their degrees and hands-on training, we're elevating the scholarship while showing its impact on our state's workforce.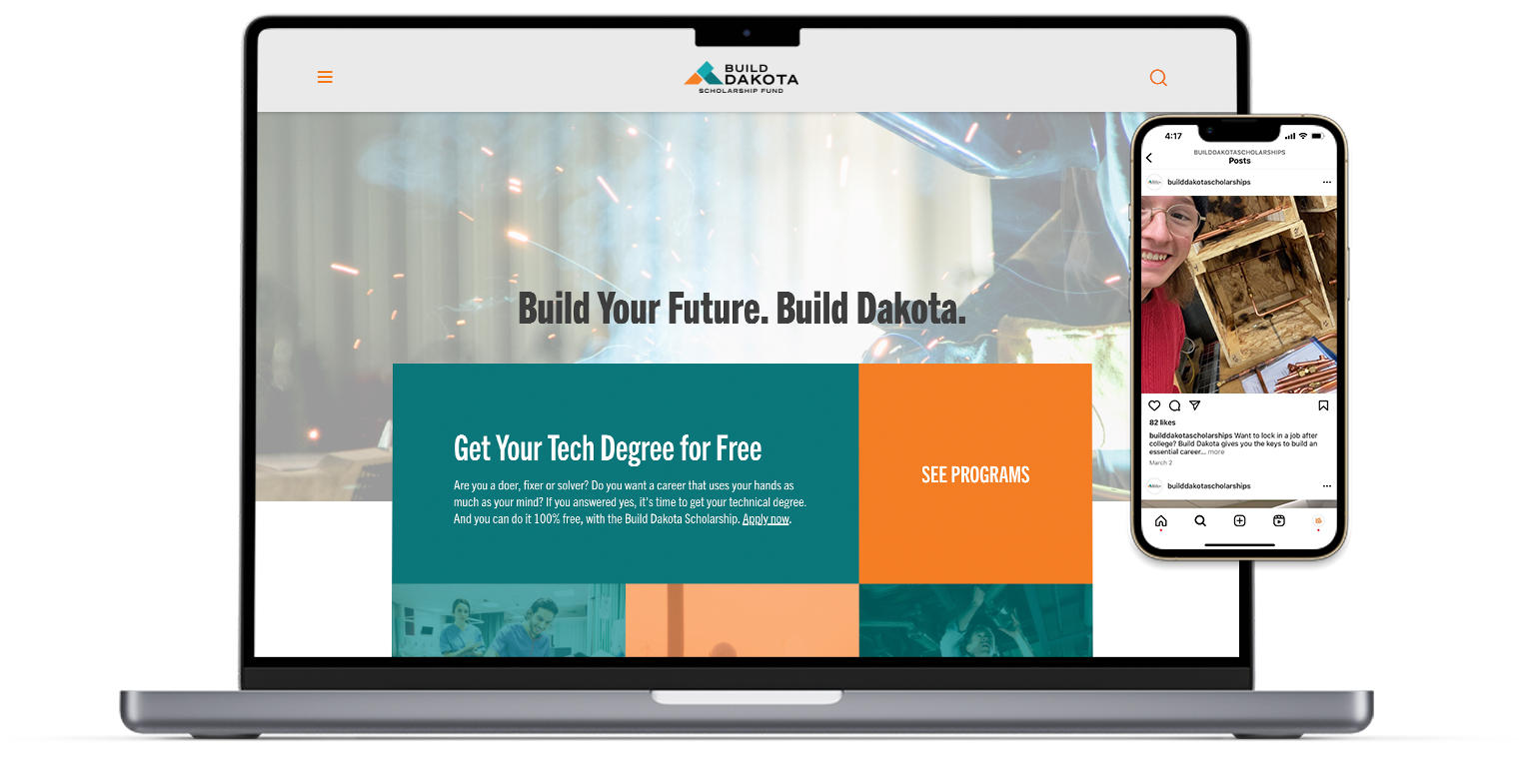 Building Momentum
Now several years into the campaign, Build Dakota marketing efforts have garnered millions of impressions, driven more than 14,000 applications and connected more than 1,900 students with full-ride scholarships. What's more, the scholarship is driving two-year enrollment in South Dakota, with a 10.1% increase in 2021 vs. a national decrease of 29.7%.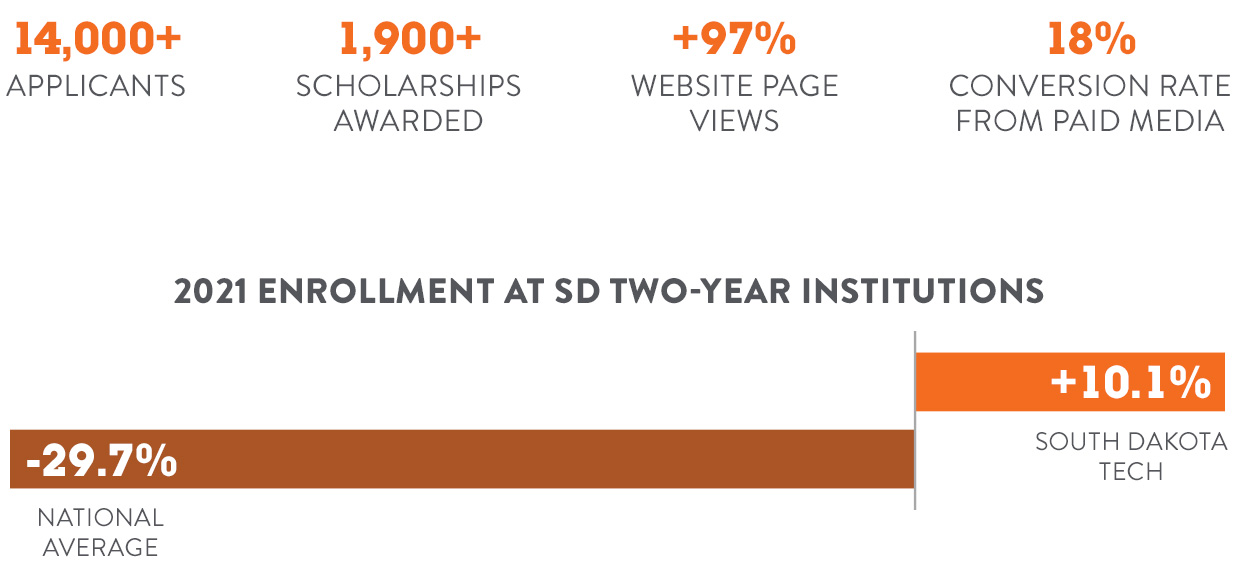 two-year schools have seen a 10% enrollment increase, vs. a national decrease of nearly 30%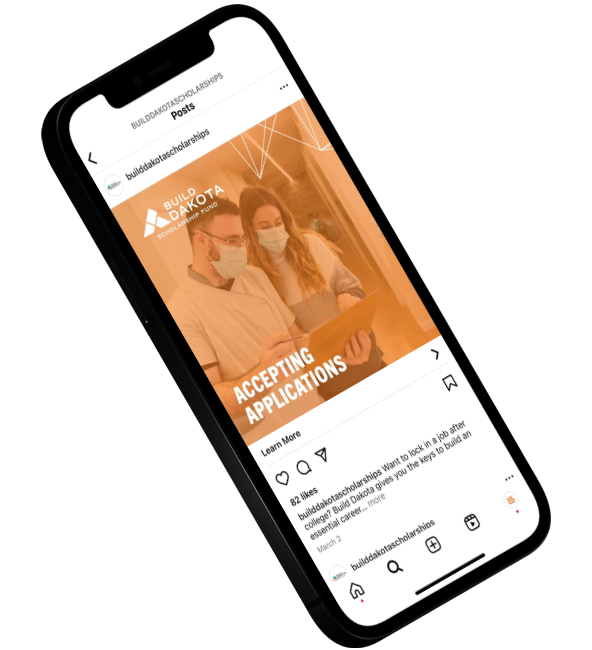 The Build Dakota scholarship is building a better South Dakota, one skilled worker at a time. And we're happy to lend a hand.
growing enrollment by 10%