Rebranding a health system for success
Monument Health
Despite its position as a leading health system in South Dakota and Wyoming, Regional Health faced years of negative perceptions and brand baggage. But with new leadership at the helm, the system was making big changes. We wanted to help Regional Health leave the past in the past. And create a new brand to match.
Awards
ADDY Award: Silver, Integrated Campaign
insights-based branding
Our work started with consumer research. Over the course of two years, we conducted focus groups with patients, non-patients, physicians and stakeholders to gauge perceptions of the health system and generate feedback for the organization's new leaders. We also dug deeper on opportunities to change the Regional Health image.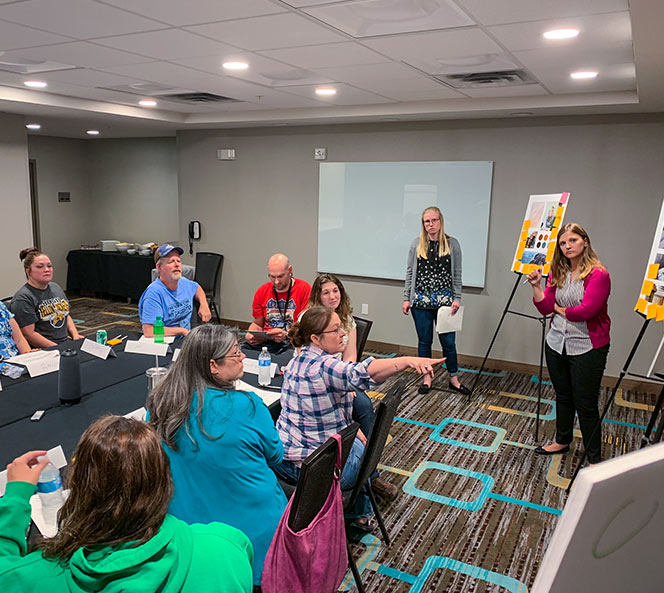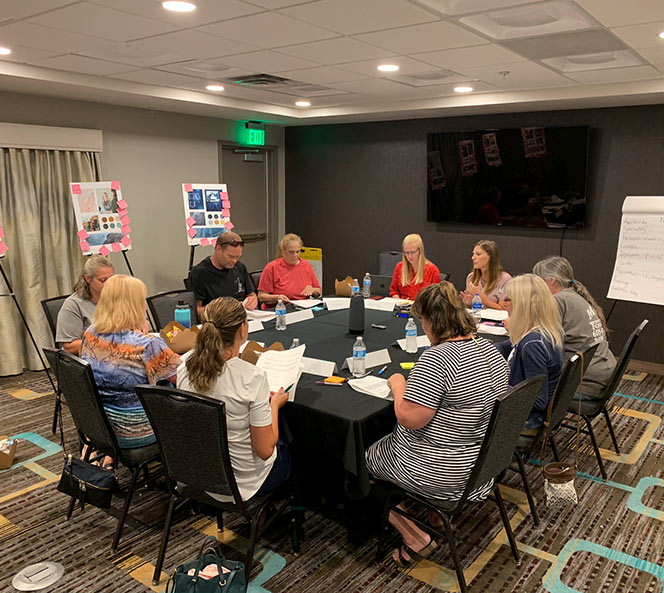 Time and time again, our research pointed to a rebrand as the best way to showcase new thinking, new innovation and new changes to the organization.
Our research pointed to a rebrand to showcase new thinking and new changes.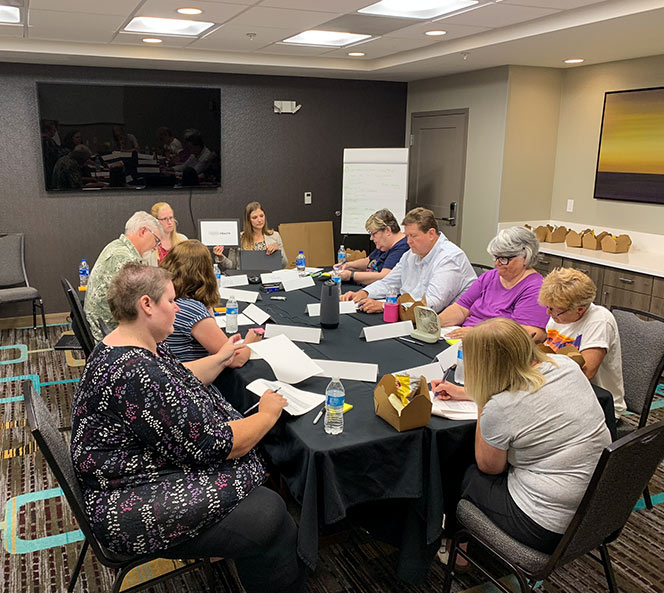 what's in a name?
Using these insights, we got to work vetting names and brand positions. We started by identifying four main "buckets" or directional options for a change. Should we focus on innovation or quality? Community or compassion?
Ultimately, we selected a position built around permanence – strength, longevity and steadfastness. We wanted consumers to know that while the health system was changing, they could still depend on it for generations to come.
we selected a position built around permanence.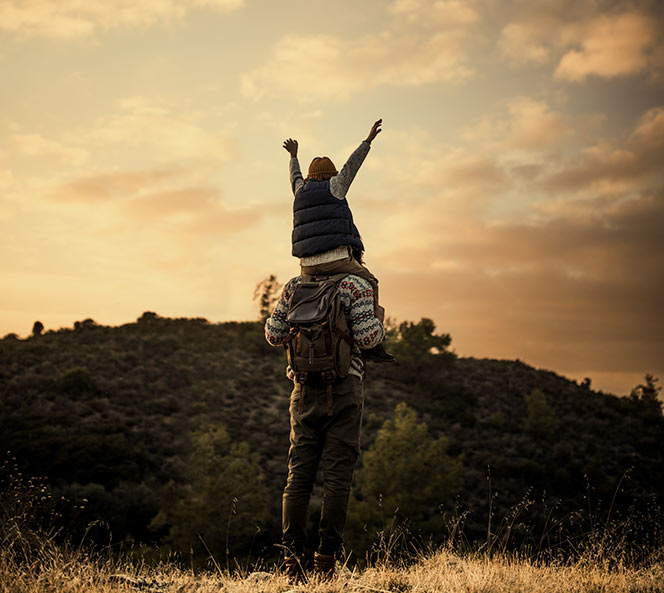 After vetting hundreds of names, Monument Health rose to the top of the list, symbolizing this permanence while tying the health system to the iconic landscapes in its Black Hills surroundings. Throughout the process, we continued meeting with focus groups to get direction on creative concepts, including the new name and position. Our groups confirmed that the name matched the new strides the healthcare system was making.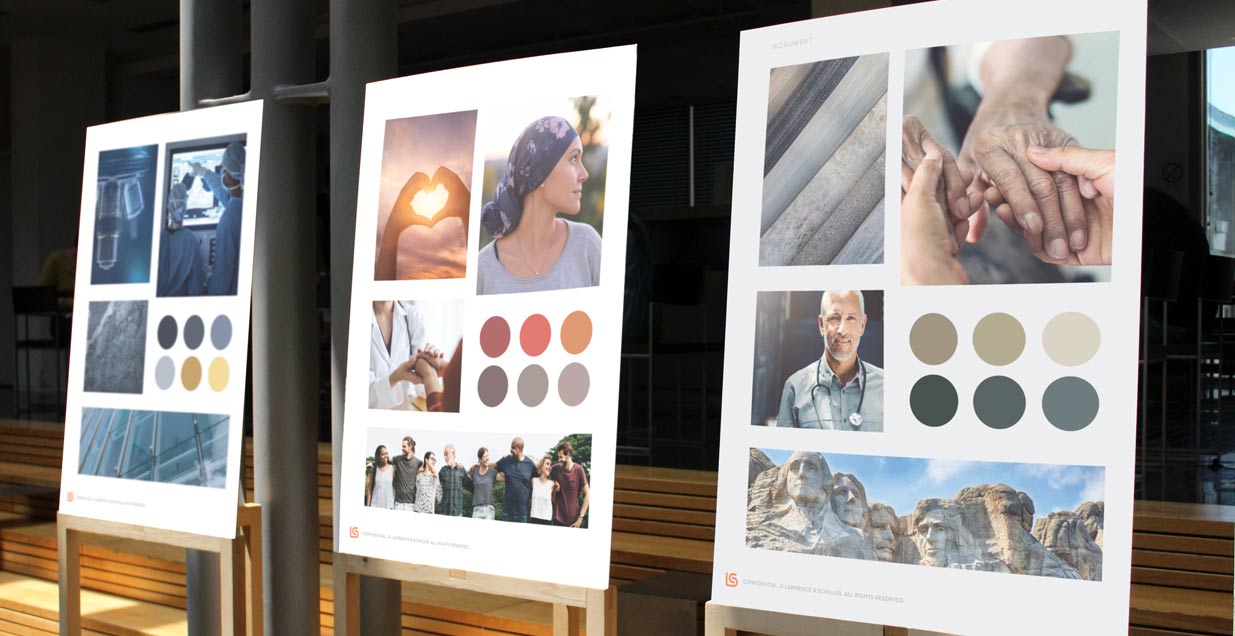 making a logo with meaning
Next, we developed the logo. Though many options were sketched and explored, we chose a logo made of five building blocks, or diamonds, each symbolizing one of the health system's five key priorities. By coloring in the three central diamonds, we also paid a subtle tribute to the health system's previous brand mark: the heart and cradle.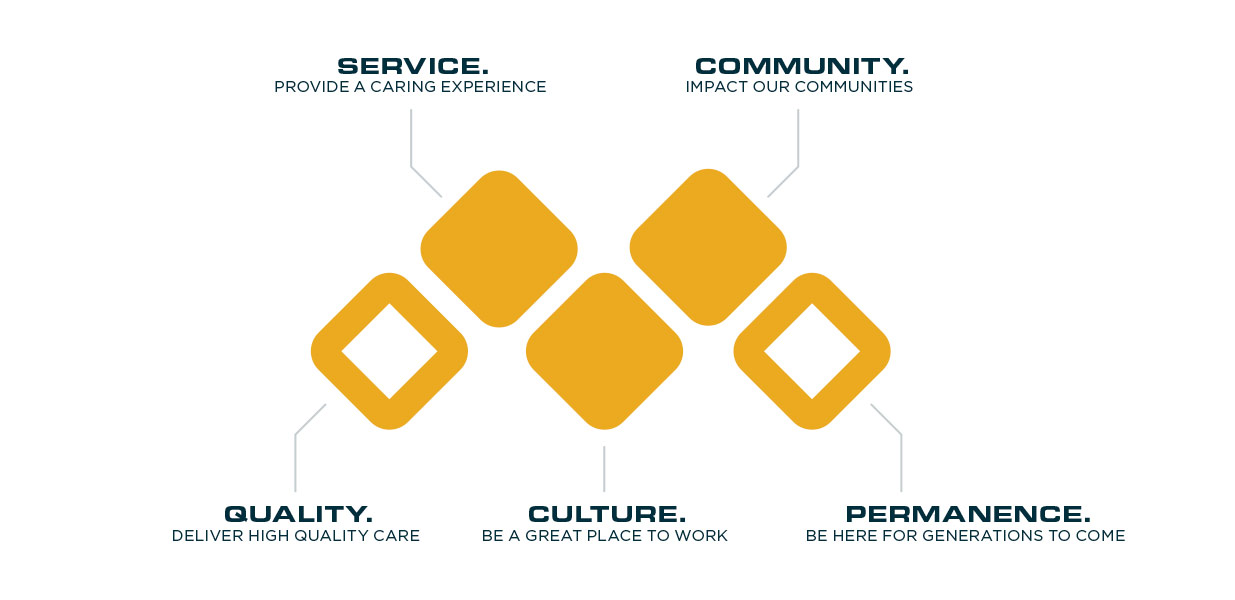 A new identity package linked this brand with refreshed graphics, a distinct color palette, a progressive brand voice and a refocused approach to care that makes a difference every day. We helped with brand launch materials and packaged these elements in a comprehensive brand standards guide for internal staff to own and bring to life.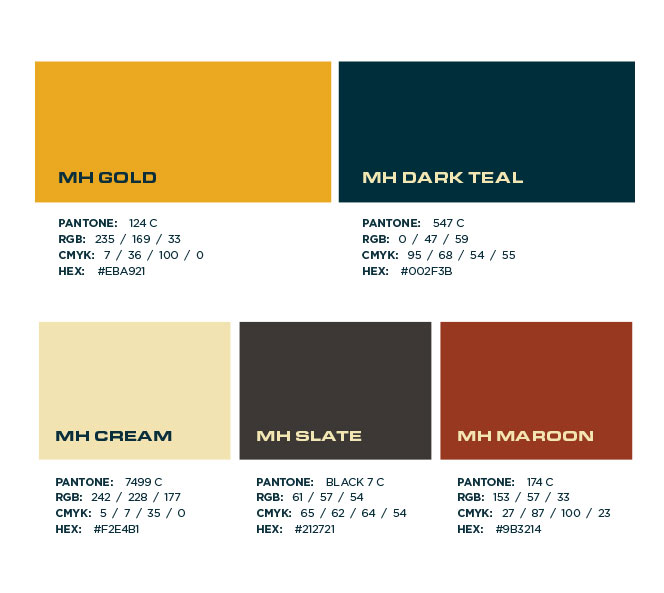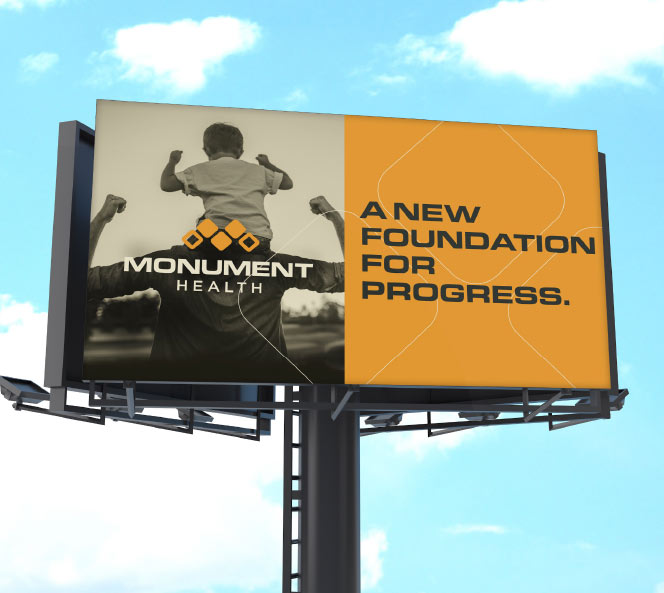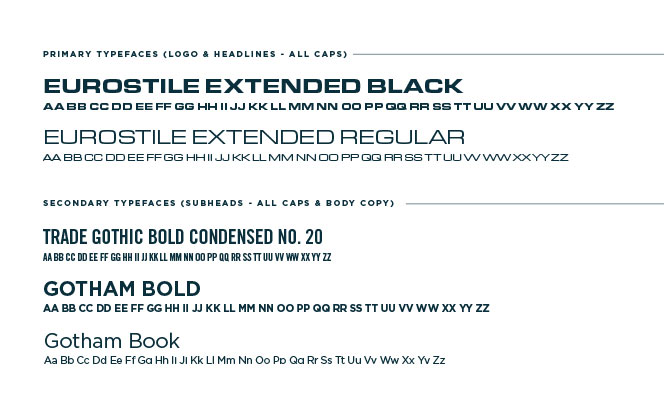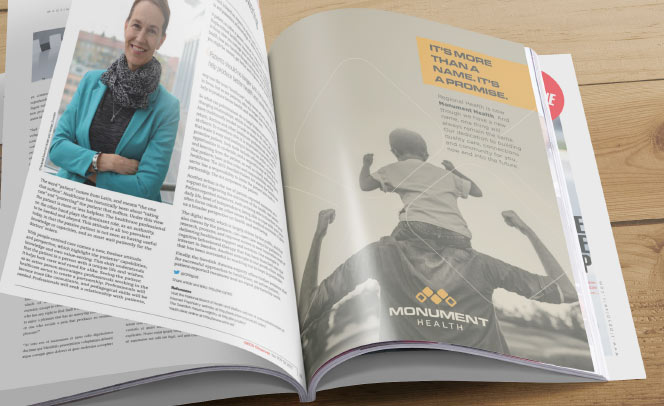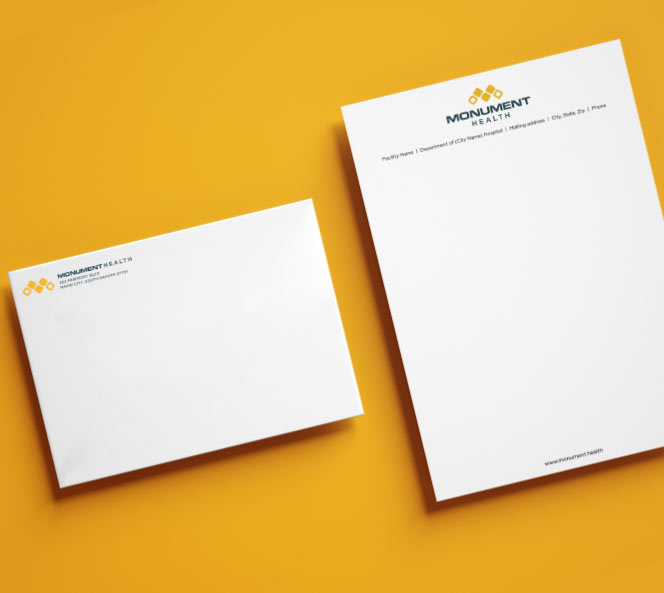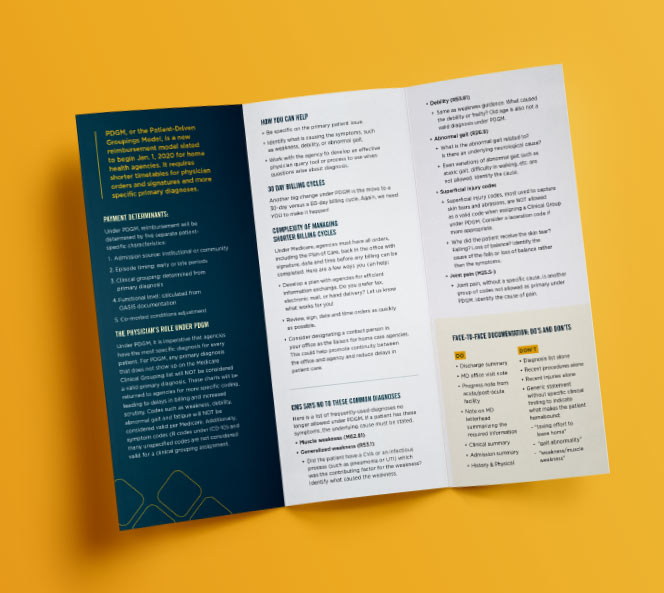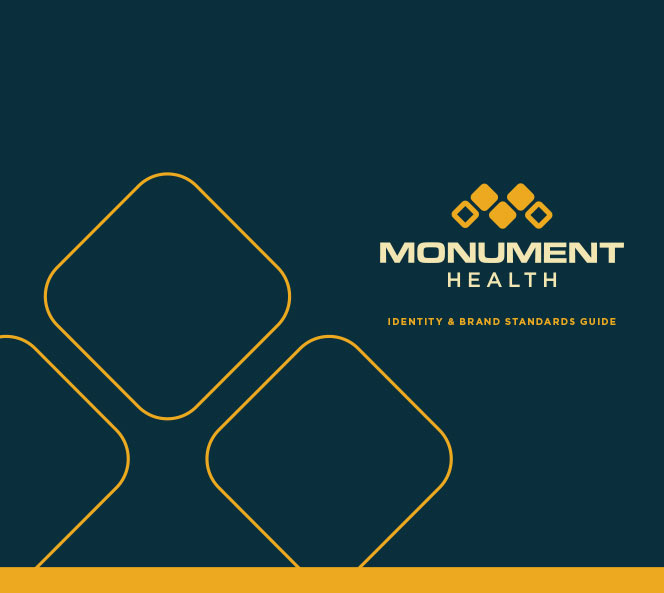 a new identity tied the brand together with graphics, a new voice and the mission to make a difference.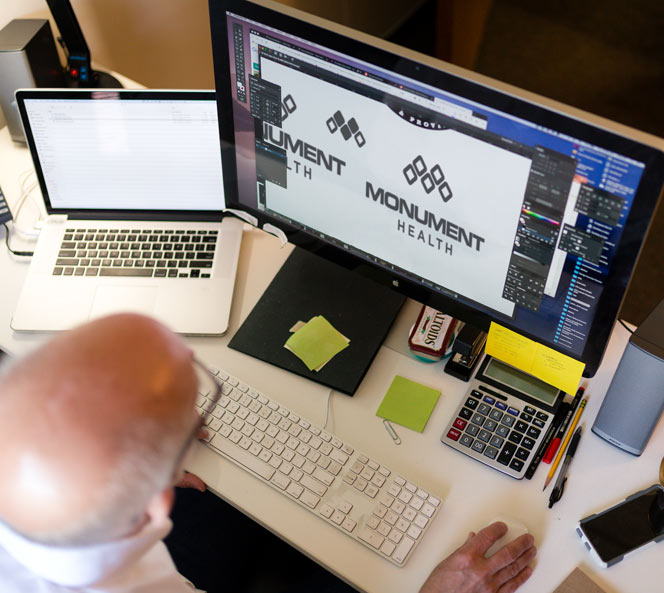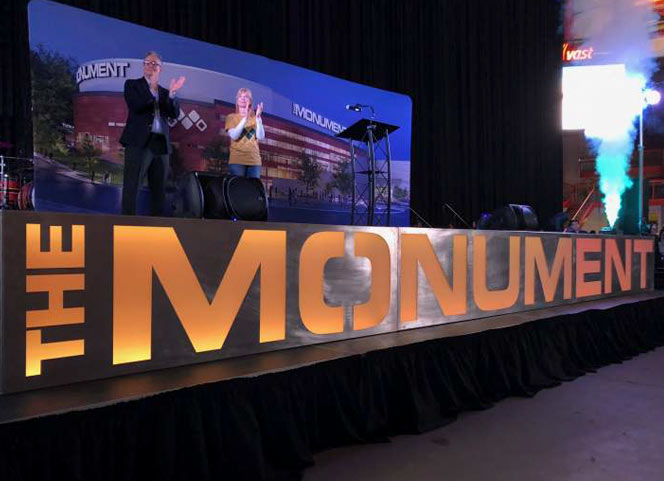 When time came for the rollout, we shared the new brand with employees first, showing a video that outlined the rationale behind the evolution. We also helped Monument Health announce another milestone: naming rights for a new entertainment venue in the area, now branded as The Monument.
With the right research, direction and rollout plan to guide them, Monument Health introduced their new brand, and it was embraced with open arms. Today, Monument Health is positioned as a provider with a lasting legacy of leadership and care.