Doing More with Less Budget
The day is here: COVID-19 guidelines are slowly lifting, and your business is ready to re-open. Except now, you're likely facing a whole new problem. With budget and personnel cuts widespread across nearly every industry, how do you generate more business to make up for lost sales with even fewer resources?
We sat down (virtually, of course) with L&S experts across media, account strategy, creative and digital marketing to get their best advice on doing more with less.
What are your recommendations for businesses facing a smaller budget due to COVID?
Tracy Saathoff, VP of Strategy: Get to know your audience and where they spend the most time. Without as much money to spend, you'll want to focus on the platforms with the best engagement. That way you can build up impact and frequency without spreading yourself too thin trying to do multiple ad formats.
Jamie Hegge, VP of Client Service: If dollars are limited, don't try to jump back in and run everything you once did but for less money. Try to pick the one or two things that provide the greatest return on investment and do them really well. Target appropriately and make sure your tactics align with the way people are using media after COVID.
Dan Dismounts, Art Director: Be cognizant of your message – does what you are saying align with the current mindset of your audience during this epidemic? Do you need to shift what you say as to not negatively impact your brand name? Remember, you are a focus group of one and need to consider your audience view first and your business goals second. This is hard to do but will benefit you in the long run.
Which areas of marketing in particular should businesses take a hard look at?
Katie Popowski, Director of Digital Marketing: Take a hard look at the data; numbers don't lie. Pull back in areas that may not be performing like they need to, and reallocate dollars to areas that are over-performing or show opportunity for future growth.
Tracy: Look at your sponsorships and events. Many of these placements find their way into clients' budgets because of friendly relationships; however, the return isn't always there (especially now). I'd also encourage clients to take a look at anything that they've been doing consistently for 2-3 years straight. With limited budget, it's a great opportunity to ask if the tactic has run its course and it's time for something new.
Dan: Messaging and delivery can get stagnant over time, and you need to make sure you are remaining relevant on all fronts. Are your photos, videos and copy still making sense? Are they dated? Hold a group brainstorm, review what is currently running, how things are performing, etc. Sometimes you have to spend money to make money – to lay the foundation for success and get your audience engaged.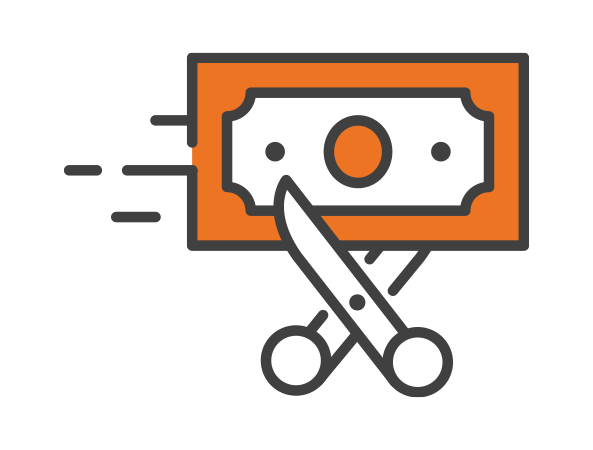 What common mistakes do you see clients make when budgets are cut?
Tracy: Going all in on digital and cutting traditional. As tempting as this may be, not all impressions are created equal. In the end, concentrating even a more modest budget into one key placement like TV may have a better impact than placing fragmented digital buys across three platforms because they're cheaper. Trimming budget is inevitable, but don't start by cutting what's most expensive.
Jamie: During challenging times, clients often fixate on the short-term and what they can get out quickly and inexpensively. Long-term thinking is more important now than ever before. Don't devalue your brand with a knee-jerk reaction. Use this time to connect with your customers and show them how you can provide a solution they've been looking for. If you're still out there and customers can see your business is staying positive in tough times, they'll want to stand by you and support you when this is all over.
How can companies find new efficiencies in the face of budget cuts?
Dara Klatt, Senior Media Strategist: Restrictions force creativity. Companies are coming up with out-of-the-box ways to not only create efficiencies but produce really great work. Fashion brands are turning to their own employees for photo shoots – and they're seeing not only cost savings but increased engagement because of it. Relatable employees are resonating over mega-influencers and professional brand ambassadors. Silk almond milk got creative in clever ways, producing a social-distancing-friendly message using a skateboard, Zoom and the director's own family to promote neighborly togetherness. Look close to home for answers, and you might be surprised at what you can pull off.
Tracy: This is going to sound counterintuitive, but it can actually be true: consider if in-housing is truly affordable or if it's actually costing you more money. Marketing and tech platforms can cost hundreds of thousands of dollars, plus adding on the cost of staff and benefits, you can get close to a million dollars quickly. Instead, think about "renting" the talent. Working with an agency doesn't have to be a long-term commitment. Instead, it can give you a boost of energy to get projects done quickly (and stay within your budget) vs. having to pay for staff and salaries. Agencies work because they provide economies of scale and can loan talent for a short period vs. maintaining it yourself.
Dan: Identify talents among your team members that you maybe have overlooked. Look at top-performing assets you can reuse. The video you used on the website – could it be a social video ad? A rich media video? Something to promote in an email? Can your sales team use it? Think how you can slice and dice assets to be useful for several outlets.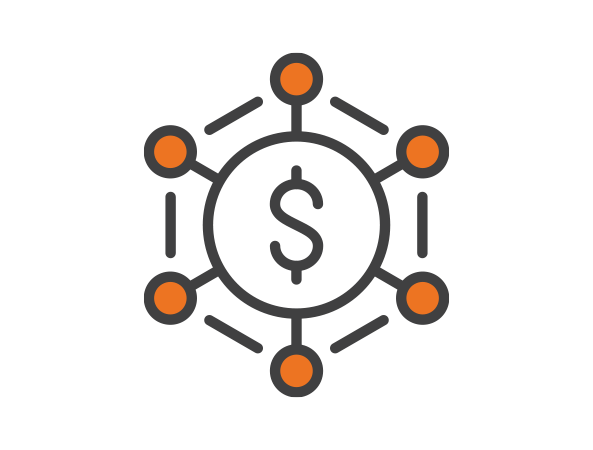 So, is it possible to do more with less?
Tracy: Don't focus on doing "more" – focus on doing "better." In marketing, volume doesn't always matter. Instead, the right strategy wins. By taking away tactics, you'll be able to put more attention on the things that really matter and fine-tune your strategy.
Dan: You can maximize with less by identifying low-hanging-fruit. With whom can you make the most impact the most quickly? Then make sure you are personalizing the message for those audiences and markets. You'll see more success vs. pushing blanketed messages, and you'll get higher quality leads.
What advice do you have looking into 2021? Should businesses be optimistic or cautious about the future?
Jamie: Optimistic. As long as you're smart with your dollars and not forgetting the importance of connecting with your customers right now, business will return to normal. Staying positive and present will keep your leads flowing and your credibility up so that customers come back to you time and time again.
Katie: Optimistic. Adapt and change with these unprecedent times; it's all anyone can do. Be smart with changes to your marketing plans by prioritizing high performing line items, staying connected with your customers and embracing the fact that businesses and consumers are all going through this together. Use this as an opportunity to relate to your customers and be part of this historic story.
Dara: Optimistic. While consumers can't control the virus, they can control themselves. Already we're seeing small blips of consumer behavior trending in the positive direction, and that will continue as long as we have the freedom of choice. We still need the same services, leisure, healthcare and education that we did prior to COVID – only now, we may be less willing or able to sift through endless choices. It's those doing it the best that will win, so focus on how your business can be the best, and you'll find a beacon to guide you through to 2021.
more blogs you might like