Now Hiring? Choose an Agency.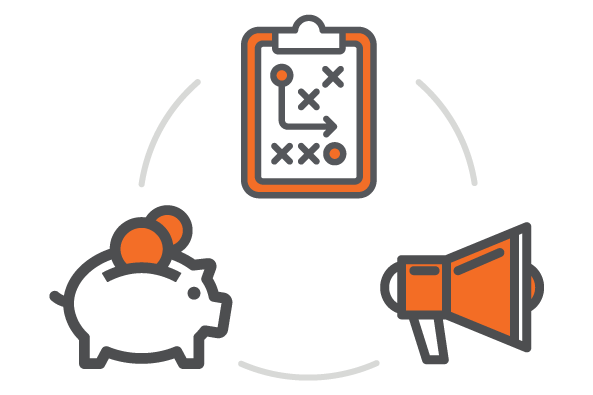 Business decision makers have to work through tough choices every day. From finance to strategy to marketing, all of these decisions have an impact on the closely-monitored bottom line. With an abundance of choices and even more salespeople promising a new solution at every turn, how will you know which decisions will result in the best outcome for your business?
During those years your company sees growth (kudos!), you might have to decide whether to hire more help on your marketing team or not. At L&S, we took the time to do a little research on the hiring process and how it affects your business' efficiency and budget. Read on to learn about the pros and cons of hiring additional employees and why hiring an ad agency instead might be more efficient for your company.
Right now, we're living in a pretty saturated job market. With extremely low unemployment rates, competition for employees is very high. Seeking out new employees and finding the best fit for your business and the position is a challenging task with many costs associated. Let's take a look at the expense of hiring a new employee.

In the advertising and marketing industry, it takes 50 days on average to find and hire an employee. From the time it takes to post the job listing, screen and source candidates, and interview the standouts, hiring an employee requires a significant time and financial investment. SHRM's 2016 Human Capital Report found that the average cost-per-hire is $4,000 and the average company loses between 1% to 2.5% of their total revenue on the time it takes to bring a new hire up to speed.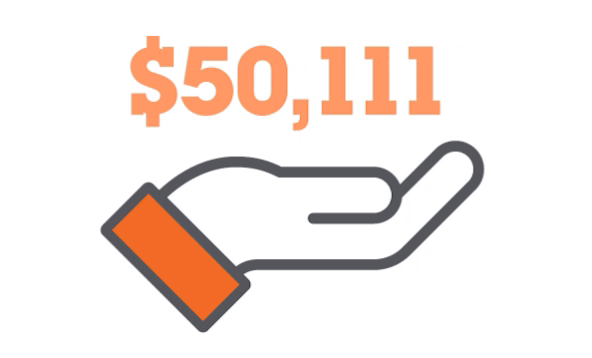 So what happens when that perfect candidate is finally found, accepts the position and becomes a member of your team? Onboarding, of course! On average, it takes anywhere from eight to 26 weeks (depending on the level of experience in the role you're hiring for) for an employee to achieve full productivity. An MIT study found that the average costs for new employees are 1.25 to 1.4 times higher than the base salary, meaning that a $50,000 employee really costs the employer $62,500 to $70,000 per year.
The purpose of this article is not to imply bringing on new team members isn't a worthwhile investment. But when business is good and there's a need for additional help, know there are multiple ways to tackle the additional workload. Let's talk about why you should consider hiring an advertising agency.
Don't get us wrong – hiring an agency has costs associated with it too. Whether hourly rates or retainer-based, all the time spent working with an agency is billed in some way. But when you hire an agency, you're not just hiring one person with one skill set, you're hiring an entire team with varying skills, areas of expertise and often decades of experience.

When you hire an agency to help with your email strategy, for example, you're working with expert copywriters, designers, digital marketing analysts, project managers, consumer insights strategists and more. All of these team members touch your project to make sure your message resonates with the target audience – all with the goal to increase ROI and drive your bottom line. Because when the client wins, the agency wins as well.
Agencies are nimble. They can turn multiple projects for a variety of clients quickly and efficiently. If last minute work comes up, there's a team of marketers that can hop on the job quickly to meet deadlines. That's the benefit of having a creative powerhouse standing behind you and working alongside your team. Think of an agency as an extension of your internal team, focusing on your goals with the same intensity that you do.
Hiring: one of the most draining, labor-intensive processes that any business must undergo. It takes time, training, loss of productivity and some serious capital to hire a new employee. That's why hiring an agency to pick up a project may be more cost-effective than hiring out multiple employees specialized in different areas of marketing. If you need some workload relief but don't want the time or financial commitment of hiring a new employee, hire L&S instead. Reach out to see if we're a fit for your business.
more blogs you might like