Don't Let Your Instagram be a Blank Space
When I heard TSwift's Teardrops on My Guitar in middle school, I learned to not only love her music, but to look up to her as well. And like anyone with a role model, I look to her for inspiration and sometimes will try to find commonalities between us. It might be a bit of a reach, but I think I've finally found something that Taylor and I have in common – we strategize similarly in our work. Her album Reputation was full of hidden meanings, strategically implementing love, takedowns and overall just catchy lyrics. And my day-to-day is full of strategy, too – just in a marketing sense.
Taylor's lyrics have rubbed off on me over the years, so below you'll not only learn how to strategize to ensure your Instagram account isn't a Blank Space, you might also find some nods to Taylor herself. But don't worry, they'll be subtle…Ready for it?
NICE TO MEET YOU, WHERE YOU BEEN?
First things first: the new Instagram algorithm. It rolled out in March and bases what shows up in your feed off of interest, timeliness and relationships.
Interest: Instagram wants to show you what you like or what it thinks you'll like, raising those posts to appear higher in your feed. For example, if I were to like a photo of the This is Us cast, Instagram will likely show me several more photos that are similar because they know I am interested in that content (and they're right; who doesn't like that show?).
Timeliness: This is a way to prioritize recent posts so that you aren't seeing posts from five days ago. Last year around Christmas and New Year's, users were unhappy about seeing Christmas posts after New Year's. Instagram listened and is now prioritizing timeliness.
Relationship: This is a change from the chronological feed. For example, before the update, users saw about 50% of their friends' and family's posts, but with the update they're more likely to see 90%. This is also increased when someone comments on your photo or vice versa or if you are tagged in their photos.
It's important for a business to familiarize itself with the new algorithm to successfully utilize the platform, especially when it comes to timeliness. Now, through viewing Instagram's analytics, a brand can plan posts for times when users are most likely to be on the app and viewing content.
I SEE SPARKS FLY WHENEVER YOU SMILE
Like a smile, your Instagram profile is one of the first things someone will notice about you on Instagram, and with 80% of accounts on Instagram following a business account, you can't afford to miss out on a first impression. Your profile should be informative, explaining who you are and what you do, while showing a bit of personality as well. Here are a couple simple tips to keep in mind when working on your business profile.
Account: You'll likely want to create a searchable username and business name. On-brand handles are the best way to build a loyal following. Also, ensuring that your account is public rather than private is important so that users are able to easily view your content if they are looking for it.
Bio: Does your business offer a product or experience that sets you apart from competitors? Is there something interesting you've done that might engage followers? You have a max of 150 characters to give a synopsis of what you stand for and what you want the audience to know, which can be tough. But it's important to do so wisely – all while remembering the significance of including keywords and/or a link back to your website or a new blog.
Photos: High quality images are a must. For a profile photo, make sure it's on-brand, typically a logo, as this is one of the first things a user would recognize.
Followers: Followers will come with time – remember quality over quantity. Creating solid content to increase engagement rather than counting the number of followers is now the main focus for rating success.
IT'S A LOVE STORY, BABY JUST SAY YES
Not all stories need to be about love (although I'm a sucker for 'em – you should give my favorite author Jodi Picoult a try). But your Instagram account is actually a great way to share your story to those who view it. With 200+ million users tuning into Instagram Stories per day, it's no wonder that businesses are taking advantage of this opportunity to share their story with viewers. It's a creative way that allows brands to increase account reach and gain more followers. Stories can be interactive, content-rich, or just for fun – as long as it's keeping your audience engaged.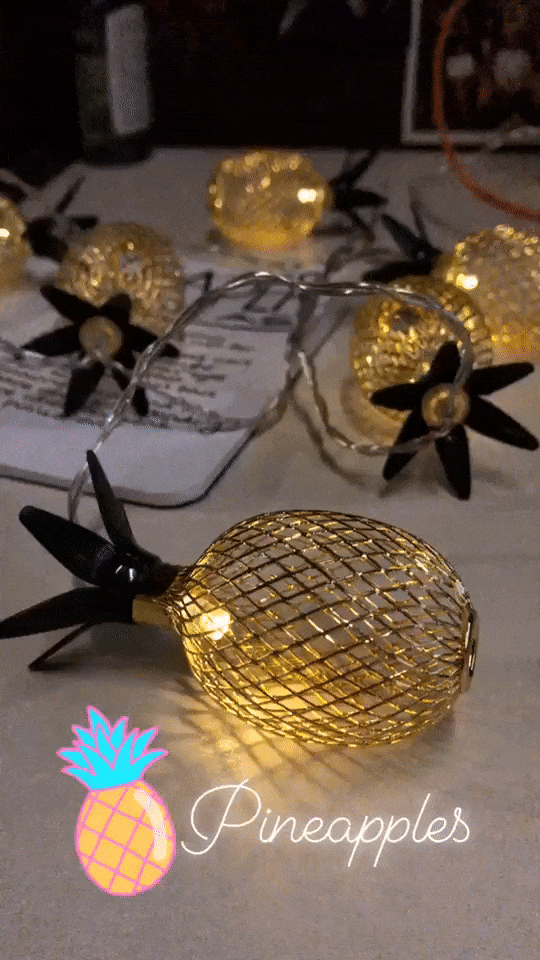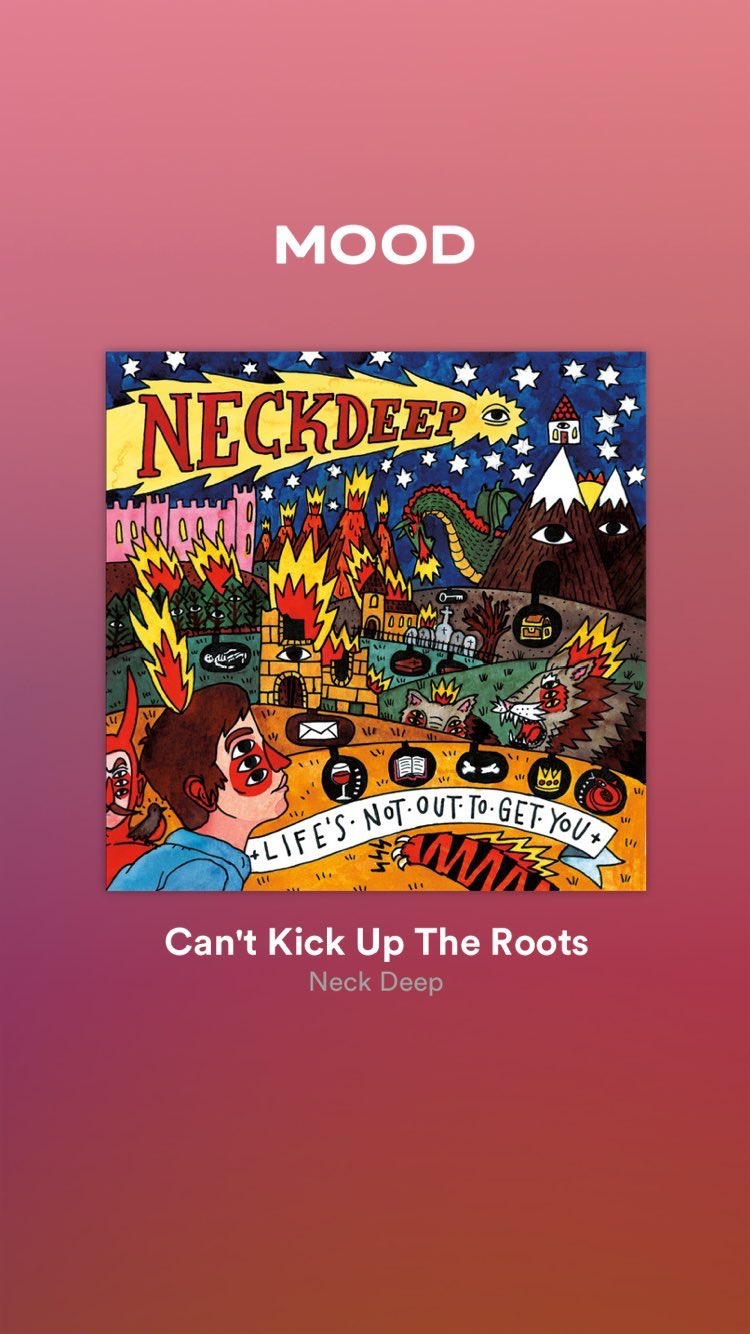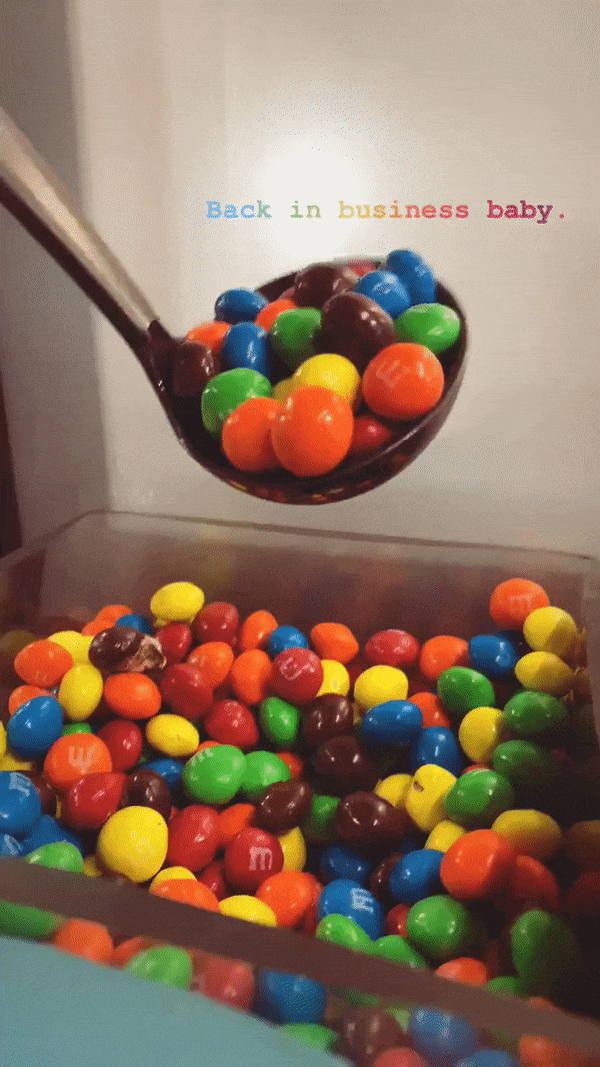 In 2018, Instagram came out with multiple robust features that allow you to create engaging content, while showing personality and uniqueness in a fun and easy way. With multiple font types, GIFs, Emojis, mention stickers, filters, location sharing and Spotify sharing, it's almost impossible to create content similar to anyone else, making your brand stand out.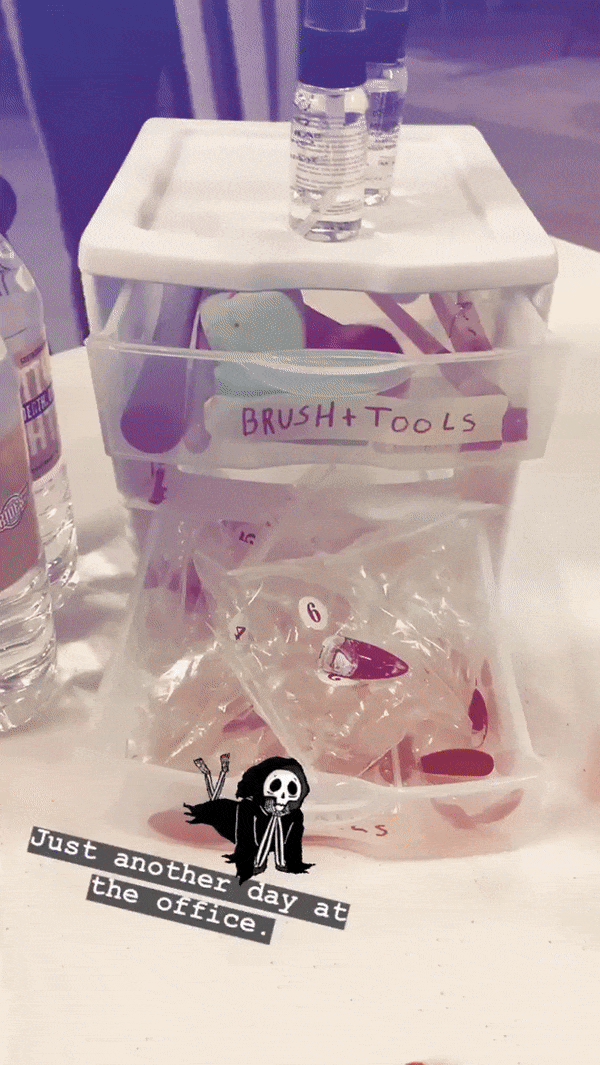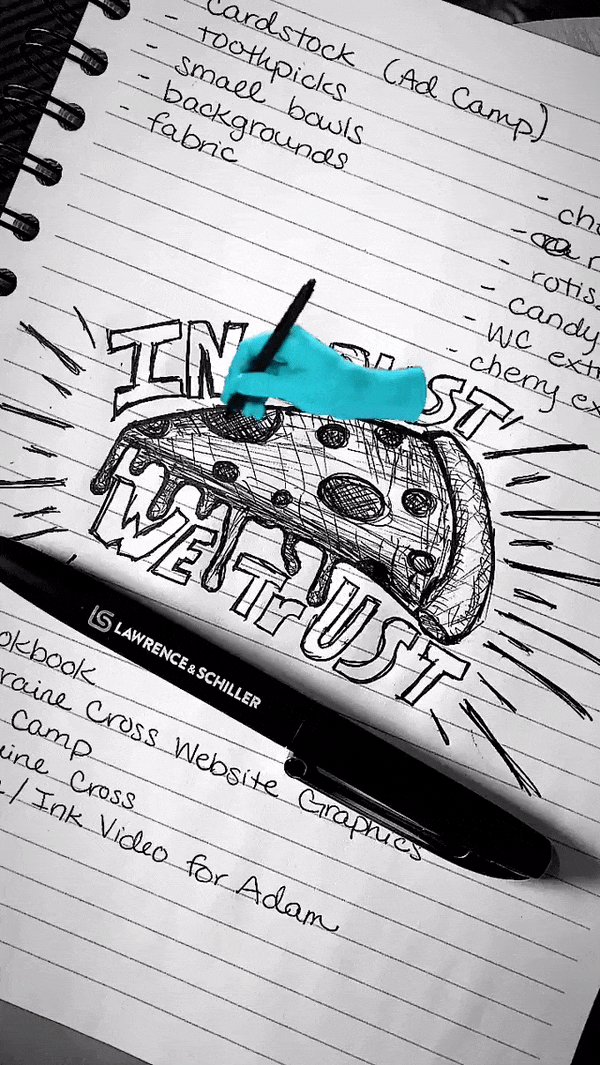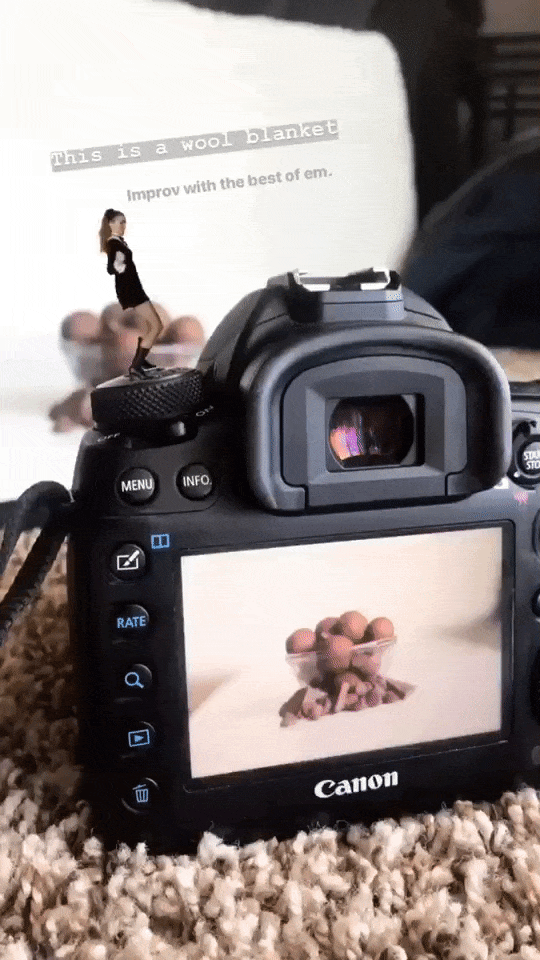 HATERS GONNA HATE
As Instagram grows in popularity, individuals are turning their search from Google to Instagram. This makes building an attractive Instagram feed even more important if you want to increase engagement and followers. Because of this, businesses are spending more and more time planning their overall account presentation. Caring about the display of your account increases positive reactions with customers and how they perceive you. One way to do this is by creating an account aesthetic, which is personally one of my favorite things to look at when viewing Instagram. If you're looking for some inspiration, here are a couple examples.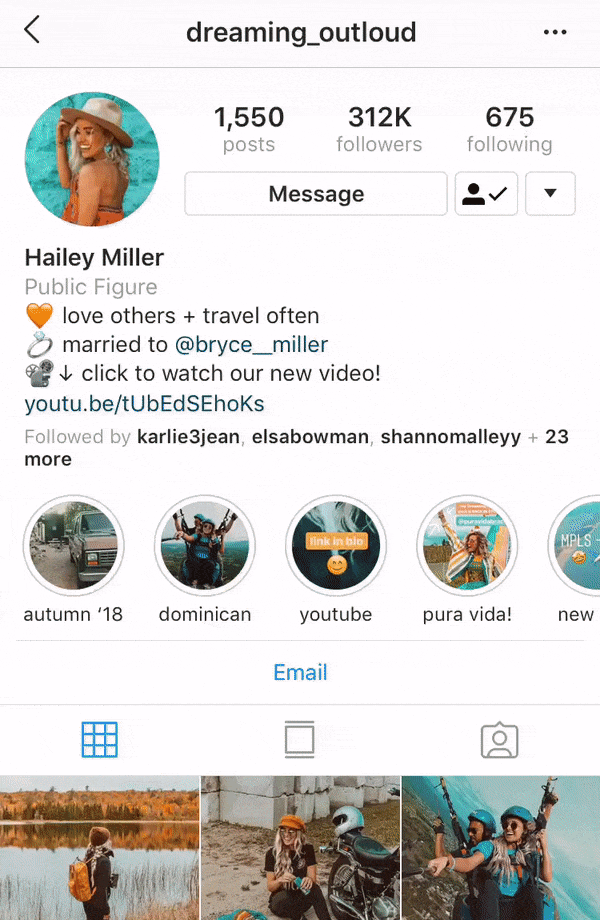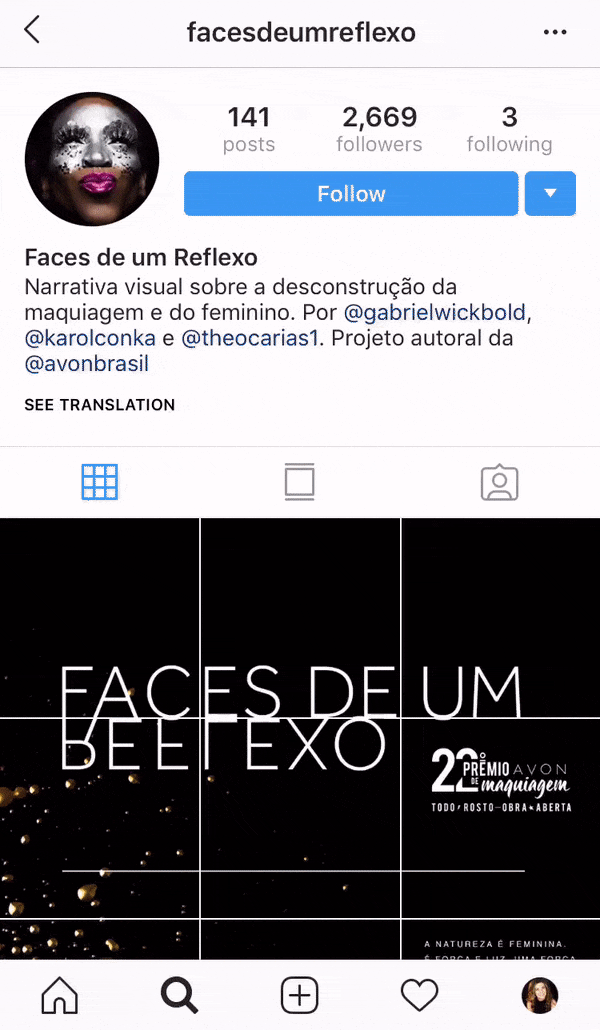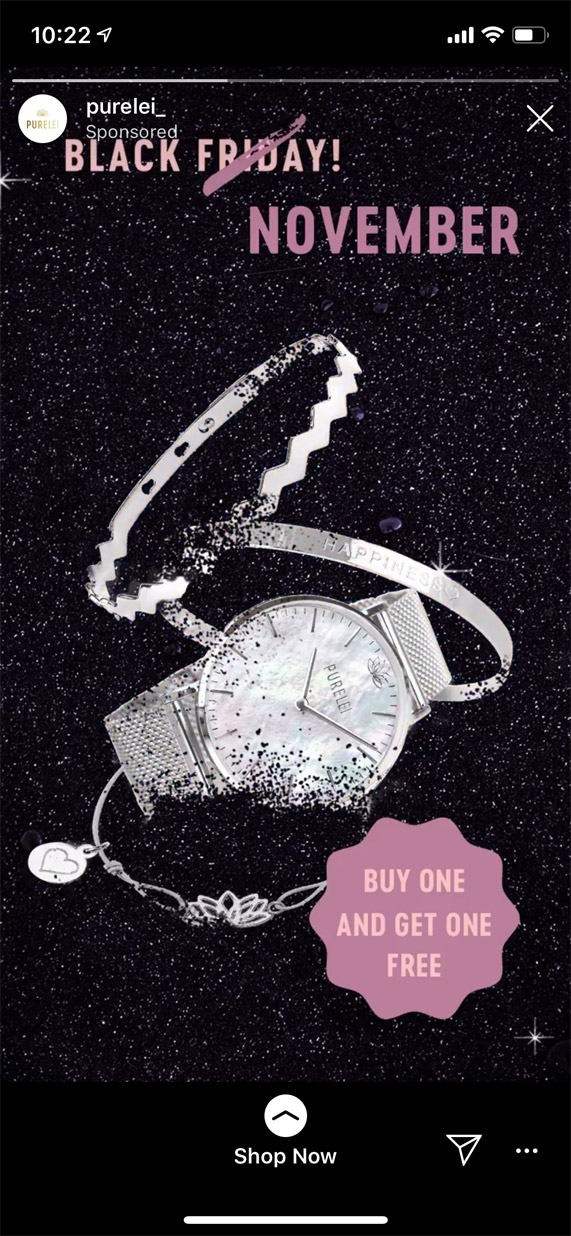 OUT OF THE WOODS
You aren't out of the woods with a simple post. For posts to be really effective, you need to put money behind them. Whether your goal is to drive sales, reach new people or improve engagement, Instagram advertising can be an effective go-to. In a recent report, 75% of Instagram users take action – visiting a website or making a purchase – after seeing an Instagram ad.
But setting up an ad isn't as simple as it might seem. You need to take into consideration who your target audience is, what your ad copy should say, what image will be effective and what conversions you will track.
Here are five quick things to keep in mind when planning and implementing an ad:
Research competitors
Decide on a goal
Set up targeting
Build the creative
Track engagement/conversions
Ads can also be executed in multiple ways – organic, sponsored, boosted, video posts and Stories. This wide variety within one platform allows businesses to test and see what works best for them and get their message out in more ways than one.
Like what you're reading? Get more ways to drive ROI with our monthly insights emails. 
I COULD SHOW YOU INCREDIBLE THINGS
So you have an updated profile, created great content and boosted it in ads – the next step is to track your success. Hello Instagram analytics.
Filtering through your Instagram analytics, you'll not only be able to see which video, photo or Story performed the best, but you can truly understand the analytics by tracking metrics over time, which is the key to developing and keeping up with a successful campaign. But don't forget to also take a look at demographics, follower growth rate, clicks, reach and impressions.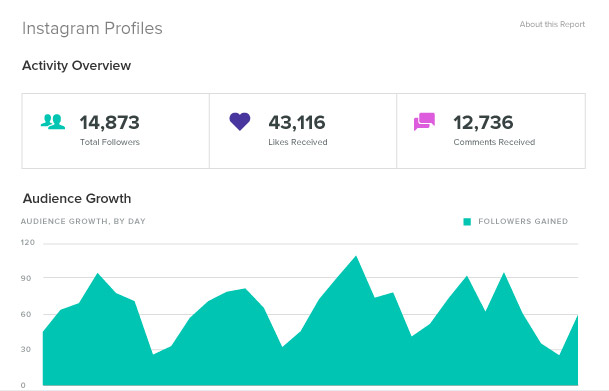 Analytics isn't only for Instagram posts, but Stories too. Your Stories may only last for 24 hours, but 14 days after they've expired you're still able to analyze performance. However, tracking is somewhat different in this case. You'll be able to view how many viewers saw your post, how many replies you received and how engaged a viewer was while watching.
It sounds like an overwhelming amount of information, but lucky for us, Instagram analytics is great about displaying these metrics through easily readable graphs and charts, which creates a data report that really speaks to your campaign performance.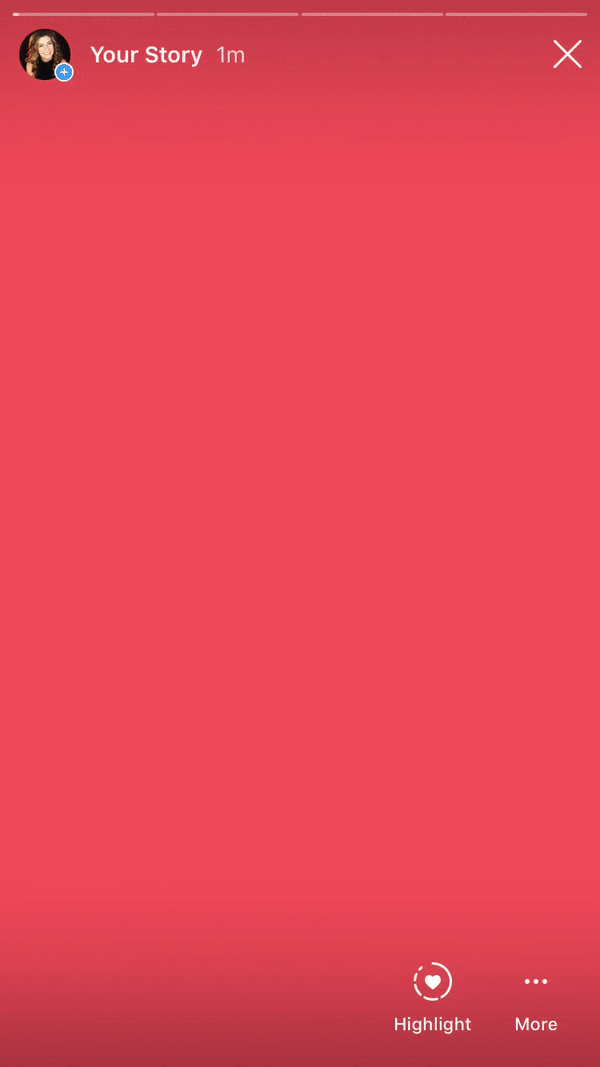 END GAME
Understanding the platform overall is a large undertaking, but in the end, Instagram makes it fun to get your message out there while also driving results. Instagram continues to grow as a marketing platform, making it a great outlet for businesses to implement an effective strategy.
For help with your Instagram business account, reach out to us at L&S. We'll work alongside you to create a strategy that would make even Taylor Swift jealous.
more blogs you might like