Elements of an Effective Tourism Website
By Digital
Tourism
08.16.22
3 Min Read
Everyone loves a good trip. And if you're like most travelers, you like to do a little (or a lot) of research before your visit. We've looked around our fair share of tourism websites and have even helped build and design them, too. Here's what our digital team says it takes for a tourism website to be effective and inspire travelers to visit your destination.
Understand your audience, goals and motivations and how they align with your business goals.
Doing this will help you prioritize content and structure your website. By knowing who your audience is, you'll know the kind of information they may be looking for and where that information should be placed for ease of access.
Be inspirational.
Showcase what makes your destination unique and help your audience visualize themselves there. You can accomplish this by investing in and featuring high impact imagery and video on your website, showcasing unique itineraries with specific stops and using descriptive language to help create a sense of place.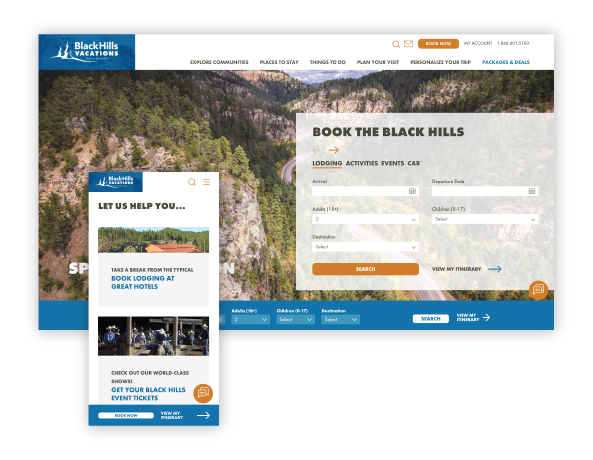 Make the path to book clear.
When visitors come to your site you want them to act. Make that experience simple by minimizing distractions and offering only engaging and necessary content. Booking hotels, excursions and other experiences should be easily done—you don't want visitors sifting through excess information to find what they are looking for.
We created BlackHillsVacations.com to help visitors plan their next trip. Booking doesn't get simpler than this with a booking engine featured on the homepage and a dynamic booking widget throughout the site.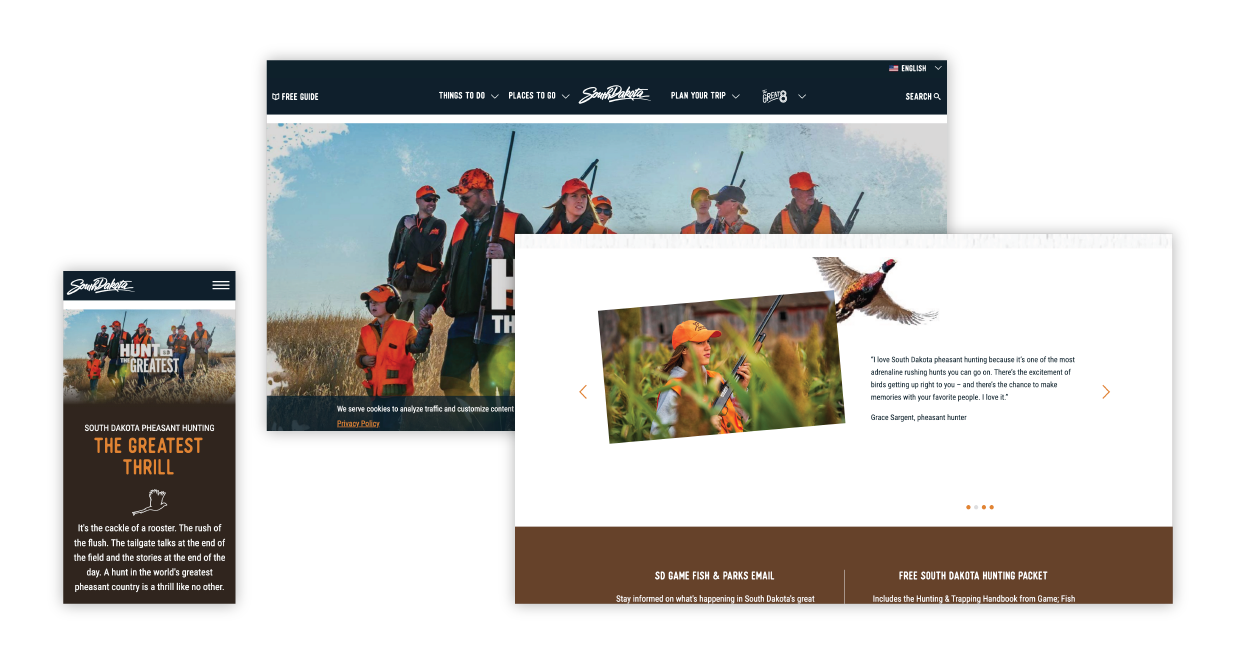 Create quality content.
What your website says is important. Your content should include keywords and phrases that people will be searching for. And content needs be updated often; clicking on "upcoming events" to only find listings from 2021 won't inspire someone to visit.
The content we created for www.huntthegreatest.com is updated regularly with the latest licensing information and beginner tips on hunting in South Dakota. We've also built out more content for underrepresented groups of hunters, like women.
Consider UX.
Give your users the best experience on your site by omitting slow load times or broken links. Keep in mind not all visitors will enter your site from the homepage, so make sure all areas of the site have plenty of information. Make it easy to navigate and find additional information.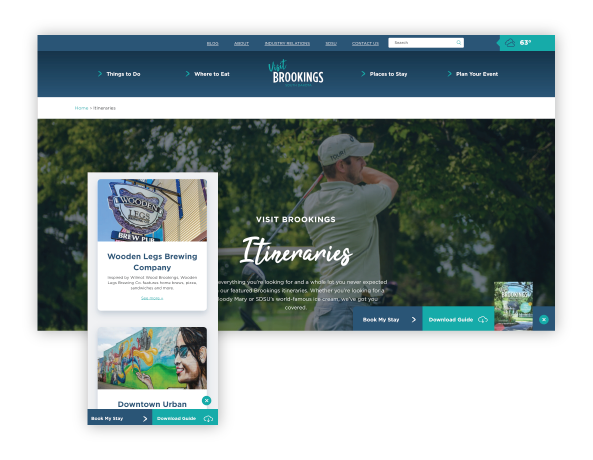 Provide helpful resources.
We love a good pre-made itinerary, testimonial or visitor guide. And your audience will love them, too. These resources make booking easy, since you've done all the hard work for visitors. And it helps them plan what to fill their time with when they visit.
Check out these itineraries we made for Visit Brookings. Art lovers, families and those looking for date night inspiration can find itineraries tailored to them, complete with links to trendy local businesses and events.
Make it fun.
Traveling is fun, so your site should be, too. The best tourism websites include fresh visuals, eye-catching designs, bold copy and photos that catch the eye. Our Visit Duluth website shows the unexpected fun and things to love around every corner in the city.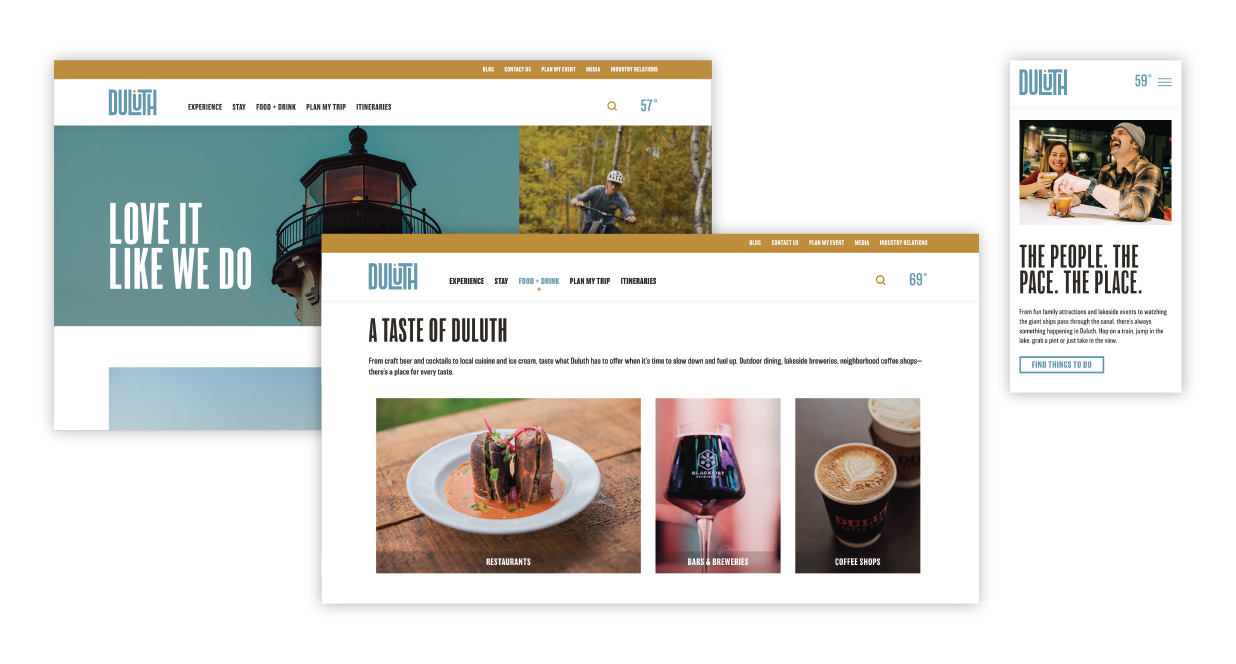 Need help creating a website like the one we described, or redesigning an existing one?
Drop us a note—our team is experienced in all things tourism and can help you with your project.
more blogs you might like