The Ins and Outs of Influencer Marketing
By Guest Blogger, Donald Fomby, PickWriters
It's hard to remember life before social media. Likes, shares, posts, comments…they're now mindless actions we take while constantly consuming content. For over a decade, social media has not only helped connect people with each other, but it's also connected consumers with brands, which has contributed to the birth of the digital phenomenon that is influencer marketing.
Influencer marketing takes place when a brand collaborates with an individual who has a significant influence to promote its products, service or campaign. In the past, influencer marketing was a preserve of celebrities through endorsements. However, this has changed and widened, with the influencer marketing industry currently valued at nearly $10 billion.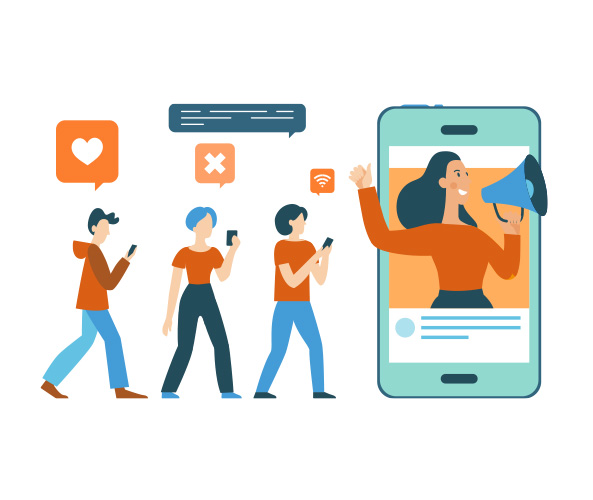 How Influencer Marketing Social Media Works
Simply put, influencer marketing relies on key individuals to communicate a brand's message to a certain target market. Before this happens, a brand should try to associate itself with the individual whose works align with those of their brand and whose actions get a lot of attention through a massive following.
Brands will, in turn, want to tap into the influencer's audience through an influencer campaign. Influencer campaigns use the principle of persuasion known as "authority," where people want to associate themselves with people they look up to and emulate the things they do.
In other words, the audience of this influencer will largely adhere to the opinion of an influencer without question. Brands are aware of this, which is why influencers are valuable marketing tools for the right brands.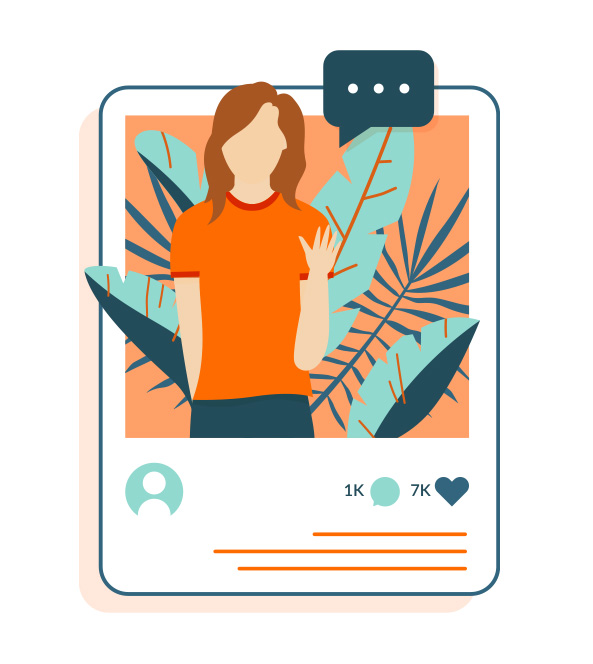 Find the Right Social Influencer for Your Brand
It's important to do your due diligence when choosing an influencer in order to ensure the face and voice representing your brand is the right fit. Three simple rules will come in handy when vetting social media pros. The Three Rs of Influence: Relevance, Reach and Resonance
1. RELEVANCE
It's easy to know if an influencer is relevant to your business. He or she will have a highly-engaged audience that aligns with your target market and will share content related to your industry or business.
2. RESONANCE
A big social following makes no difference if people aren't engaged in the content. Resonance is the level of engagement an influencer of your choice could derive with their audience to your brand. Take your time to know how dedicated and engaged the followers of your influencer are.
Research reveals that there are higher engagement rates in micro-influencers (those with 5,000 to 25,000 followers) than in macro-influencers. Even better are nano-influencers. Nanos have as small as 1,000 followers, but their word is gold to their dedicated followers.
3. REACH
Finally, you need to know the kind of impact an influencer campaign can have on your audience. Reach is an estimated number of people you could touch through the influencer's follower base.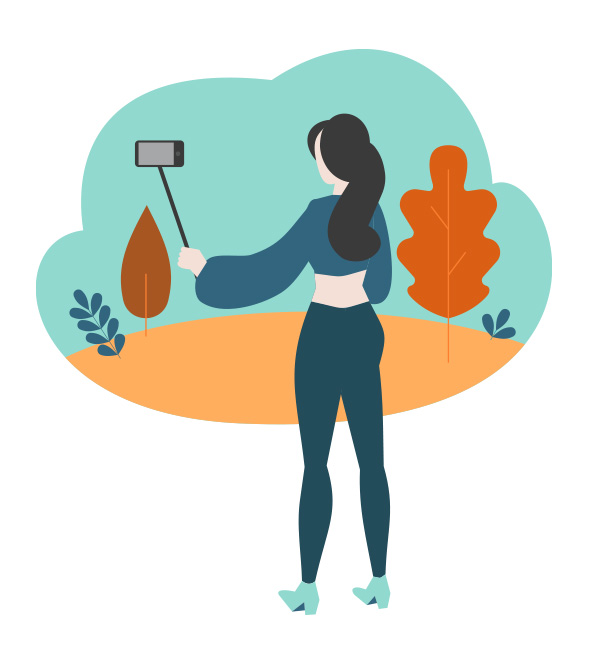 How to Work with an Influencer
You did the research and found the perfect influencer for your audience. Now what? To ensure your campaign is successful, you need to understand the do's and don't's of working with an influencer.
1. GIVE THE INFLUENCER CREATIVE CONTROL
It took a lot of time and intention for an influencer to create a broad and actively engaged following. They understand the kind of content their audience responds to, so you shouldn't just create plug-and-play messages for the influencer to share. Let them introduce the idea of your brand naturally. Rather than asking for something specific, offer suggestions, brand, product or service information, and be clear with your goals; then let the influencer handle the rest.
2. BUILD A MUTUAL RELATIONSHIP WITH THEM
Remember, you're in a mutually beneficial relationship with your influencer. Help them with their credibility by inviting them to events that support what they do for a living. These events could unlock other networks and opportunities for your brand.
3. RESPECT THE INFLUENCER'S JUDGMENT
People become influencers because others listen to them. In their size and measure, influencers are creators and business owners. They have a vivid picture of their audience in their minds and the needs of the audience on their fingertips. Respect what they wish to contribute and whatever machinery they may want to use to make your campaign a success.
4. DEVELOP ACTIONABLE GOALS FOR THE CAMPAIGN
Be considerate of the fact that your influencer marketing efforts may not work on the first day. It takes time. Stay committed to the course of action, and if it's the right strategy for your audience, it will pay off. Set realistic goals over time and share those goals with your influencer to ensure they're read in on the strategy, too.
Influencer marketing is highly valued and successful for some, but is it the missing piece to your strategy? Let's chat about it.
________________________
Donald Fomby is a freelance writer for PickWriters, a website with reviews of professional Russian translation services. He has written custom content for various websites and has worked in various marketing efforts and campaigns. Donald is also a regular writer at BestWritersOnline.
more blogs you might like