Make Room for Podcasts in Your Marketing Strategy
The way people consume media is constantly changing, and recently, podcasts have been a favorite among consumers. According to a study by Edison Research, 51% of Americans have listened to a podcast and 32% listen at least monthly. To put those percentages into perspective, that's 90 million Americans listening per month. To take it one step further, 22% of Americans listen to podcasts weekly, which equates to 62 million people. This number is up from 17% percent in 2018.
Yeah. The podcast takeover is here.
The increase in podcast popularity can be attributed to variety, availability and the ease of consumption. It's like binge-watching your favorite TV show, but it's acceptable to do at work or in the car. From business to art, news to technology, politics to murder mysteries, there is literally something for everyone. So whether consumers are listening to learn something, to be entertained, to grow personally or professionally, or just to optimize their time, there's a podcast for that.
Now that you know who listens and why they listen, you might be wondering if this popular marketing platform could benefit you. The answer is yes. The medium has begun to reach maturity, growing in content providers and gaining listeners. And after years of being a not-so-well-kept secret, it's finally safe to say that podcasts are a mainstream and sustainable ad channel. For every reason that people listen to podcasts, there are ten more reasons why a business should consider podcasts in their marketing plan. Here are a few: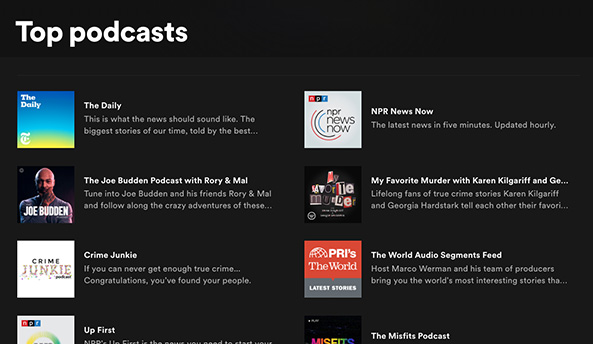 MORE SHOWS AND AUDIENCES TO CHOOSE FROM
Of course, with any campaign it's important to choose the correct audience for your message. With the proliferation of podcasts, it has become easier than ever to narrow in on a segment of users by selecting the right show, and many ad networks now provide useful audience information about each podcast.
PODCAST LISTENERS ARE EMOTIONALLY INVESTED
Regular podcast listeners can have a very close relationship to the shows that they follow. This loyalty also applies to the ads read during the show, which are often read by the host, and leads to consumers that are fully engaged with ads in the same way they are with the show's regular content.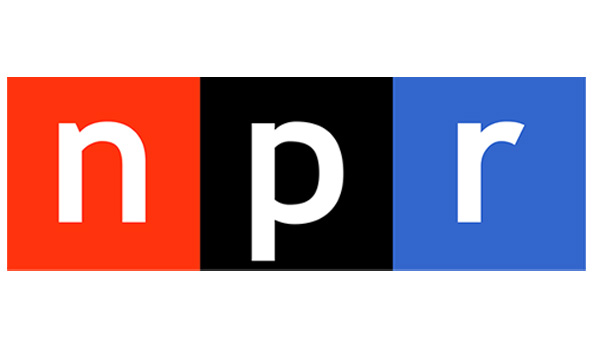 PODCAST ADS HAVE BEEN PROVEN SUCCESSFUL
Companies that successfully leverage podcast advertising build their brand recognition and customer bases. And that strategy can be hard to argue with based on the numbers that some shows report. An NPR podcast survey found that 75% of listeners have a more positive opinion of show sponsors than their competitors, and 62% are more likely to purchase a product from those sponsors.
ADS ARE EASY TO GET UP AND RUNNING
Most shows that have a sizable audience belong to podcast networks that help advertisers connect with the best shows for their message. Some podcast networks even provide online dashboards that streamline the placement process by providing audience demographic information, placement rates and measurement tools.
Not only will your business benefit from placing ads in podcasts, it might be worth your while to consider starting your own podcast. Utilizing this medium can help build brand recognition and loyalty. It's a great platform to share your knowledge with your audience, position your business as an industry thought leader and put out long-form content in a fun way.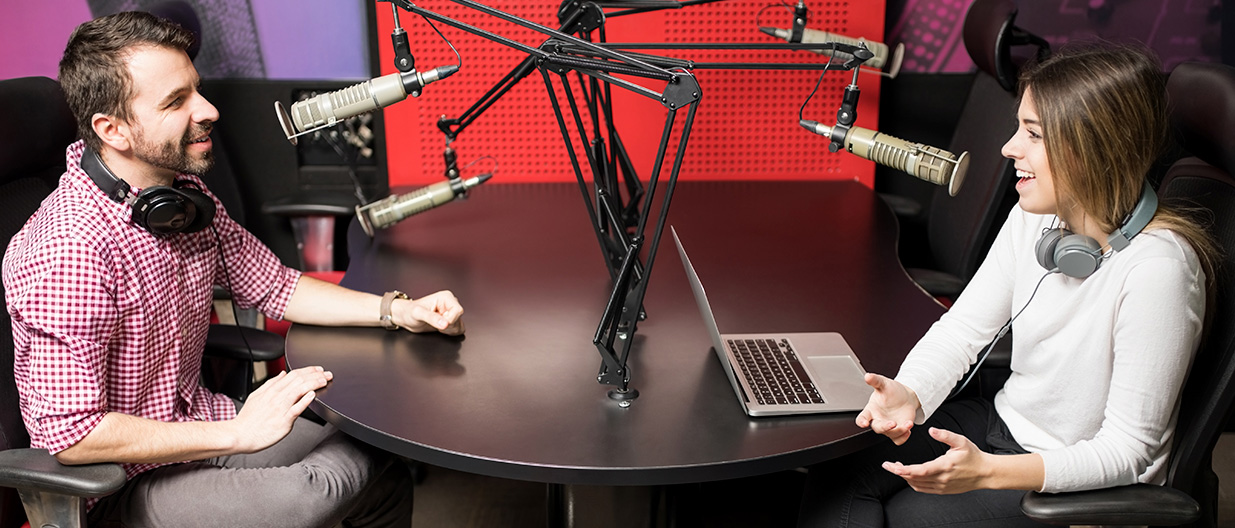 Like what you're reading? Get more ways to drive ROI with our monthly insights emails. 
STARTING A PODCAST
Starting a podcast is simpler than you might think. With a good amount of research and some planning, you can have one live pretty quickly. With that said, choosing a format direction is arguably one of the most important decisions you'll make when starting your podcast. There are several to choose from, but we suggest sticking to one to be consistent and gain brand recognition. Get into a routine and once you're established, then you can switch it up.
Popular Formats:
Interview: the host has a new person to interview for each episode

Pros: conversation flows, generally less editing, more than one perspective
Cons: scheduling guests, hard to stand out

Co-hosted: two hosts holding a conversation

Pros: less structural, less planning, flows well
Cons: to keep your audience engaged, you have to be specific with topics and focus on staying on topic

Solo-cast: just you talking about something you love or know a lot about

Pros: complete control over content
Cons: easy to lose train of thought, can require more editing

Panel/Roundtable: group discussion

Pros: conversation flows, multiple perspectives and ideas
Cons: can run into issues with people talking over each other

Hybrid: A mixture of those listed above (for the experienced podcaster)

Pros: abilty to switch it up
Cons: difficult for beginners, requires an established audience
If you have questions about how to get a podcast up and running or are interested in implementing podcast ads into your marketing strategy, our media team can help. Contact us.
And tune in to one of our podcasts (yes, we practice what we preach).
more blogs you might like