L&S podcast: leadership lessons and audio advertising
Outspoken episode #1: special guest Scott Lawrence
Grab your headphones and prepare to take notes, because the L&S podcast is back. On each episode of Outspoken, our cohosts will dive into the marketing and advertising industries and the technology that drives them. Sit back and listen up – new topics and special guests are comin' your way.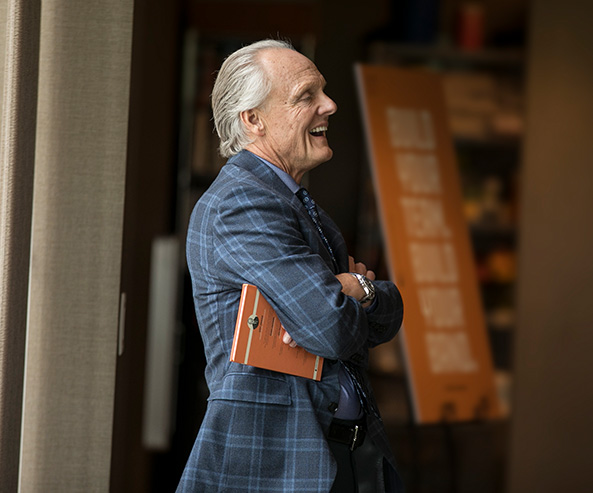 In true L&S fashion, we had to go all out for the first episode, so we brought in the big guns. Our hosts sat down with L&S' fearless leader, President and CEO Scott Lawrence. They talked through the inspiration behind Scott's new book, Leader of the Band and the top leadership takeaways you can implement in your daily life. Listen now for insight and wit from a leader with 40+ years of experience.
Plus, Trevor and Travis jumped down an inception-style black hole to talk about podcast advertising…while on a podcast (paging Leo). They described how the audio space is growing while moving more online, presenting a lot of new marketing opportunities for brands. Learn how you can get your message in front of the right ad-supported listeners through programmatic ad buys and more, targeting people by everything from demographics to what they're doing while they're listening to your ad.
Not sure if online advertising on a streaming service is right for your brand? Contact us, and someone from our media team can talk through it with you.
more blogs you might like