l&s unscripted | kyrie bussler
As the lead media strategist in our Minneapolis office, Kyrie Bussler knows a thing or two about placement, performance and hot beef commercials (never a hot beef sandwich). Settle in as Kyrie (pronounced like Siri), takes us through everything from the best parts of her job to the best pizza flavors in this edition of L&S Unscripted.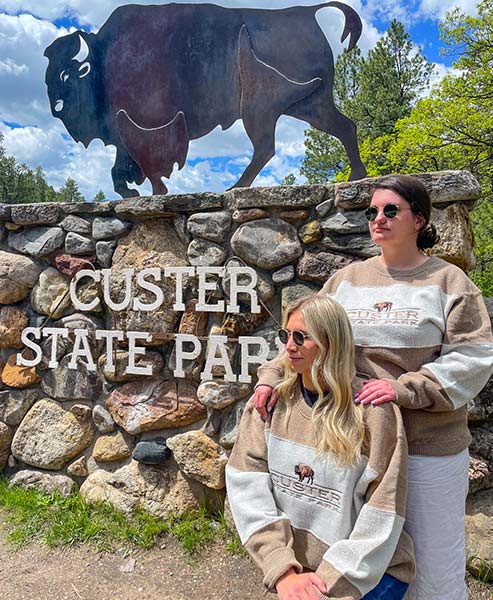 What does a day at work look like for you? 
I talk a lot of travel and pizza lingo throughout my day, as I primarily work on our tourism and Pizza Ranch accounts. I'm constantly strategizing how we can accomplish business objectives for our clients. That means collaborating with other disciplines, clients and media vendors to bring the best recommendation and help those placements come to life.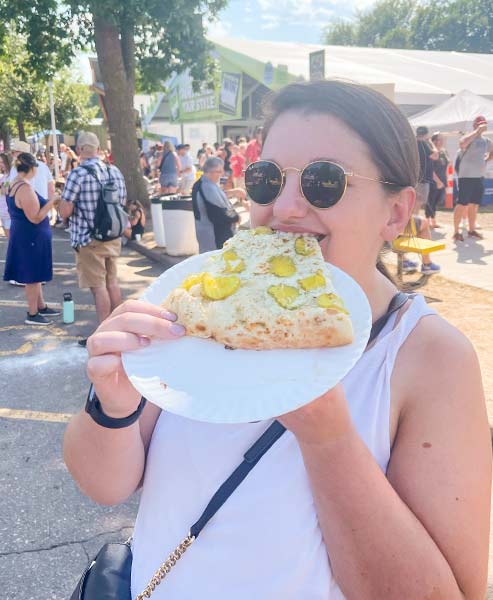 Travel and pizza, huh? Let's talk about that. Why do you love travel marketing?
I'm an avid traveler and always scheming my next national park or bucket list adventure. So it's pretty amazing when I can combine my personal passions with work. A lot of the destinations I work with are ones I grew up traveling to, so it's pretty surreal when I can help create that magic for others.
And your favorite pizza?
Pickle pizza is my latest obsession since finding it at the MN State Fair. So worth the line.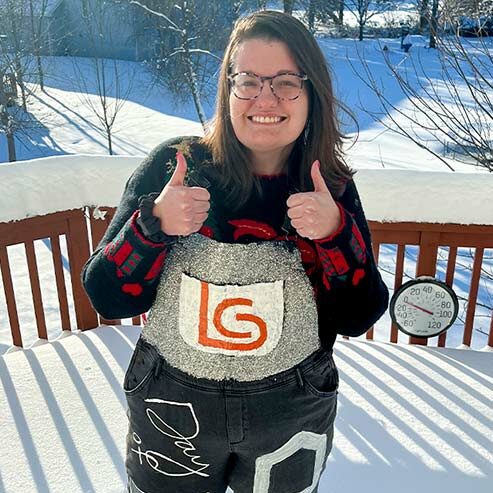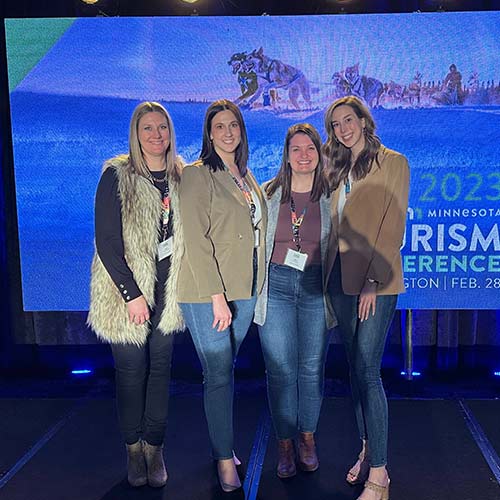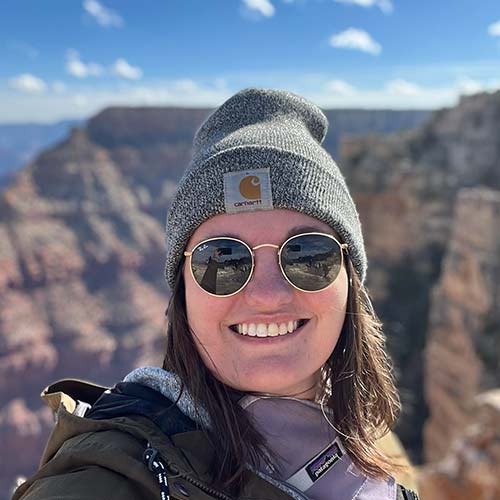 What's your favorite part of work? 
100% the team. We spend so much time together that we become like a family. When you have a solid support system backing you up, it makes the actual work so much easier and more fun.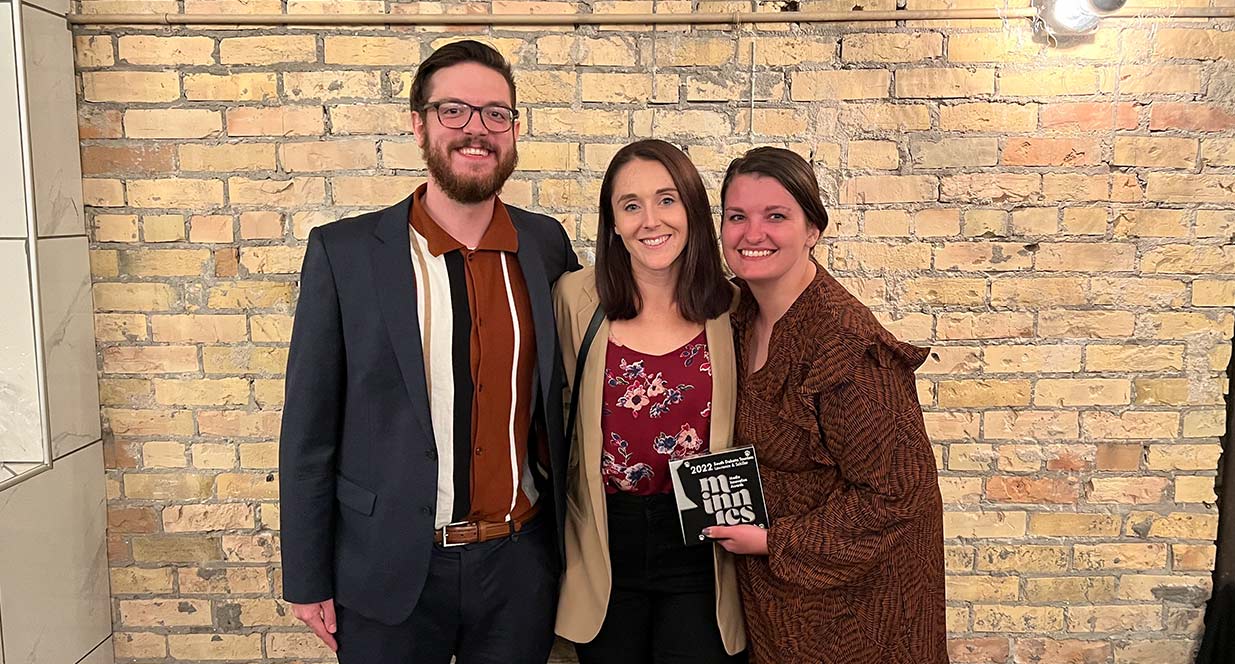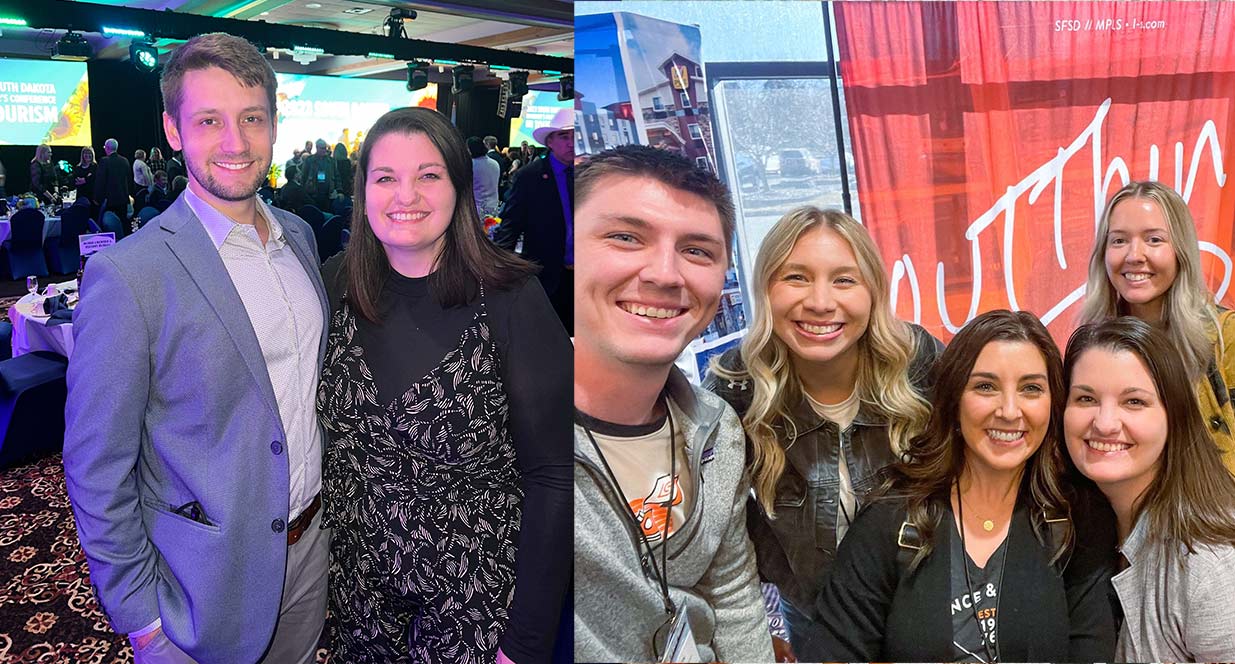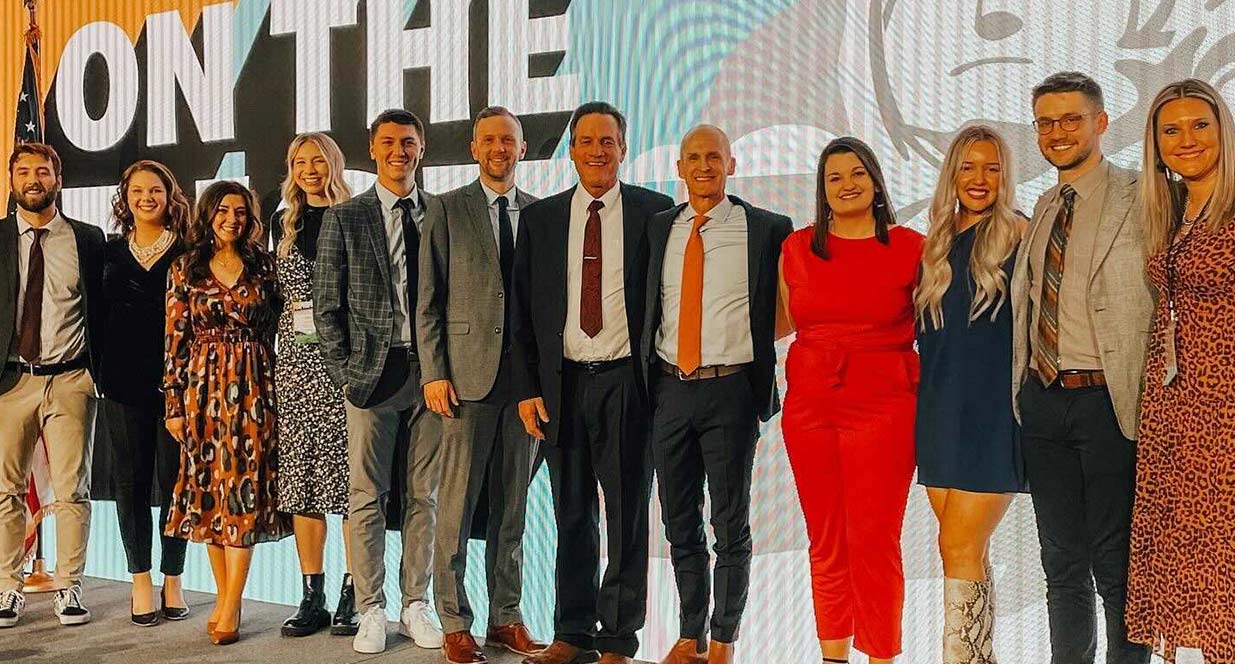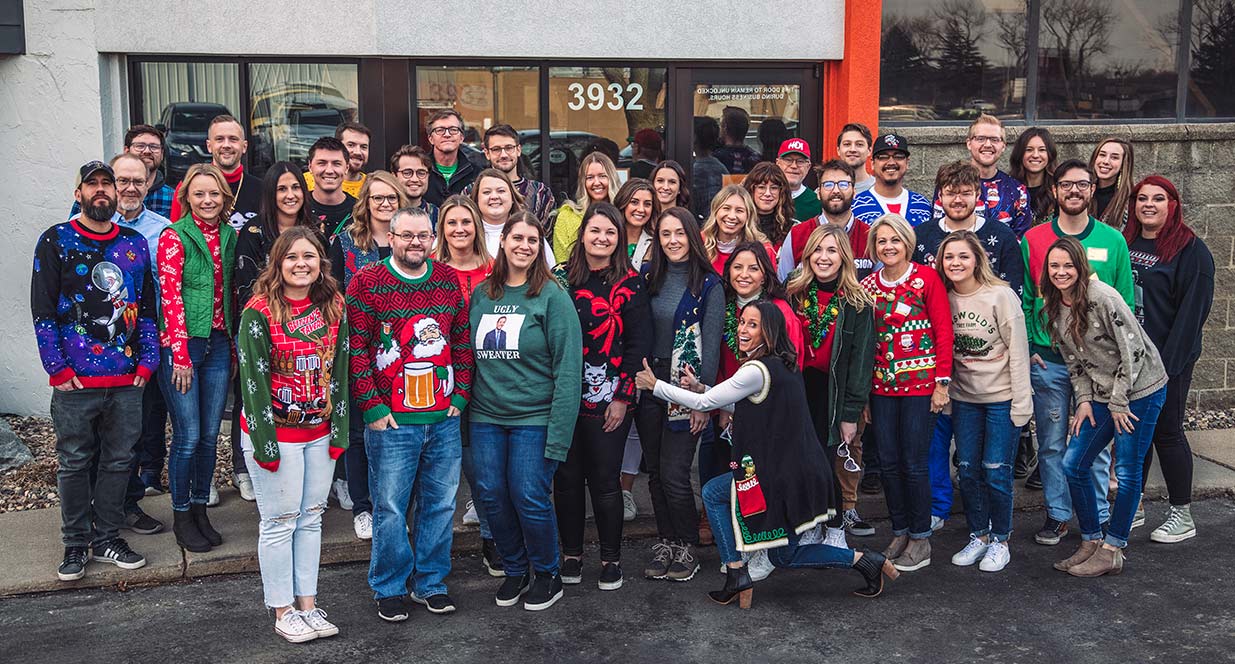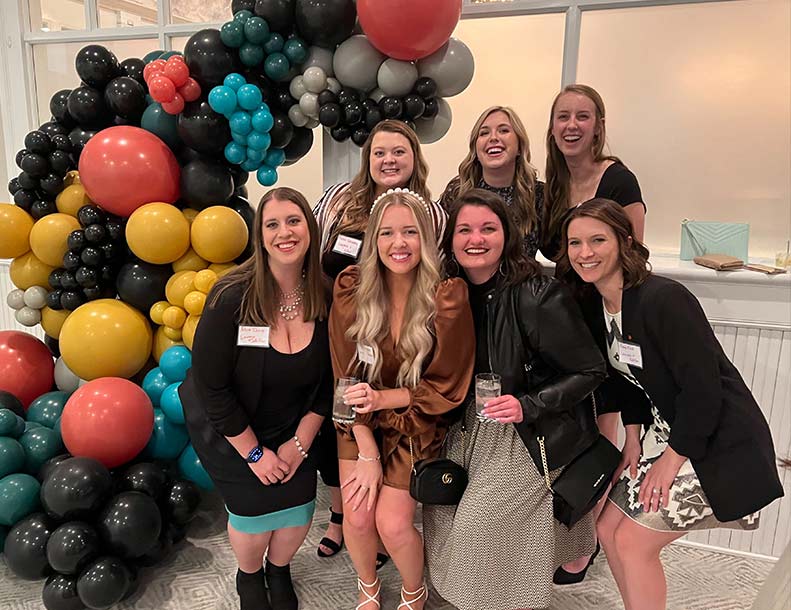 You're pretty involved in the Minneapolis ad scene, right? Tell us about that.
Yes! I'm a natural extrovert so I love to be involved. I've been active with MN Ad Fed, i612 (a digital marketing organization) and the Minneapolis Area Chamber. With Ad Fed, I led a committee that helped organize their annual 32 Under 32 event last year. It was so awesome to see all of the amazing young talent we have in Minneapolis! I've also spoken on the finalists panel for the Minnies, recognizing our work with South Dakota Tourism.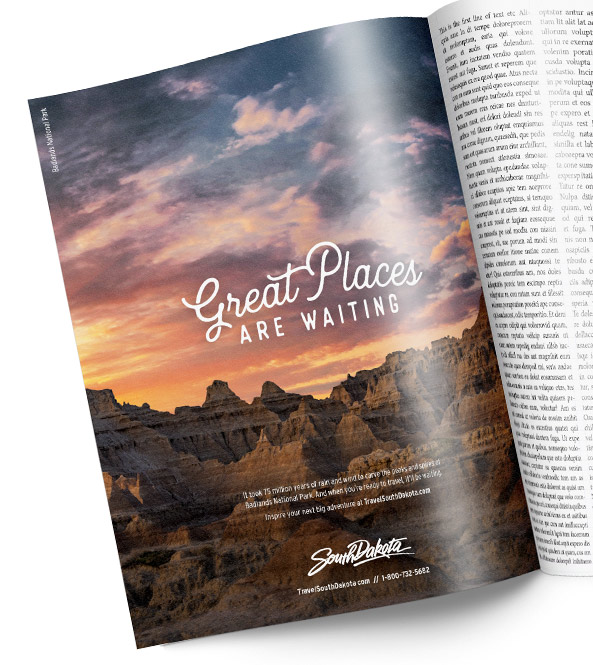 What have been some of your favorite client projects to work on? 
Surprisingly, our 2020 pandemic work for South Dakota Tourism. We were constantly pivoting as COVID threw all of our strategies out the door. But I learned so much about how to adapt to stay in front of the right audiences, and it brought some cool opportunities through CARES funding, like national TV.
Recently though, it's been our work with Pizza Ranch. I've loved trying to fit the pieces together to support 215 stores across their footprint – they're all so unique in size and audience.
What makes you excited about working in media right now?
It's constantly changing. Our media plans today look completely different than they did five years ago. You have to do your homework and not just recycle old thinking.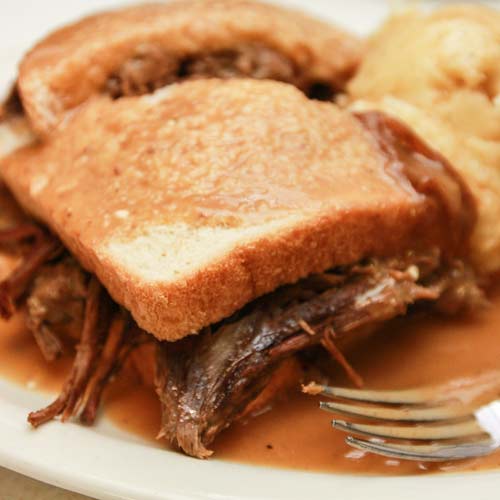 What's your guilty pleasure? 
Buying new books when I still have unread ones at home. Target book aisle always gets me!
What exactly is a hot beef commercial? 
Bread, meat, mashed potatoes and lots of gravy. Some may call that a hot beef sandwich, but they're wrong and you'll get some funny looks if you try to order that in Minnesota. The locals know it as a hot beef commercial. My mouth is watering thinking about it. 😊
Legend says it's named after traveling salesmen who used to be called commercial travelers and needed something quick to eat before they left.
What's the best career advice you've ever been given? 
Just keep asking questions.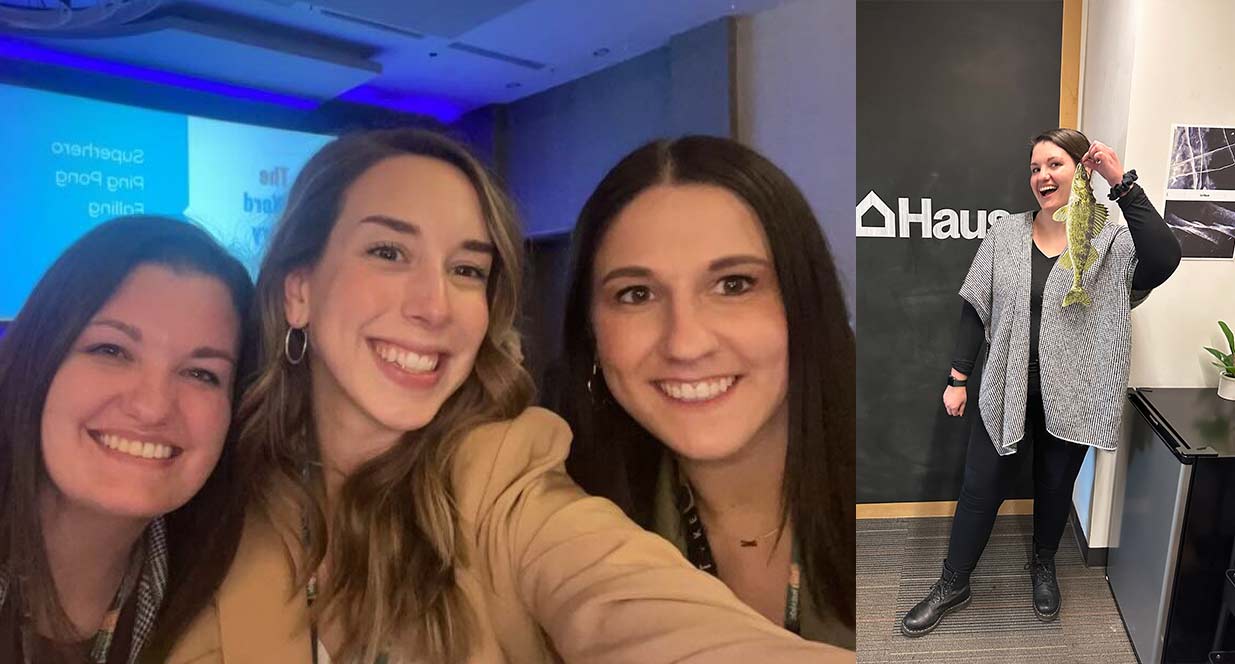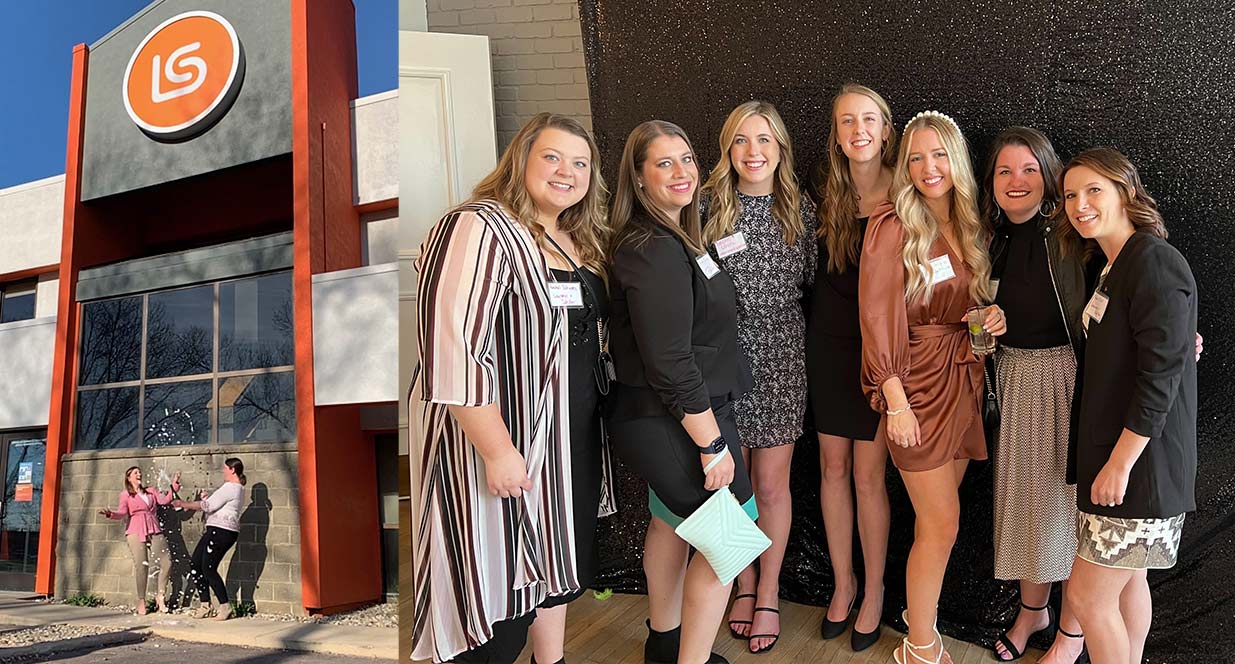 more blogs you might like