Outthink. Outdo. Out of State.
The boxes have been unpacked, computers and phones connected, and the lights are on – L&S Minneapolis is officially open for business! And since opening the doors, we've had the opportunity to experience some benefits of the new location. Although there are countless, here's a rundown of the top five best things about our new Minneapolis office.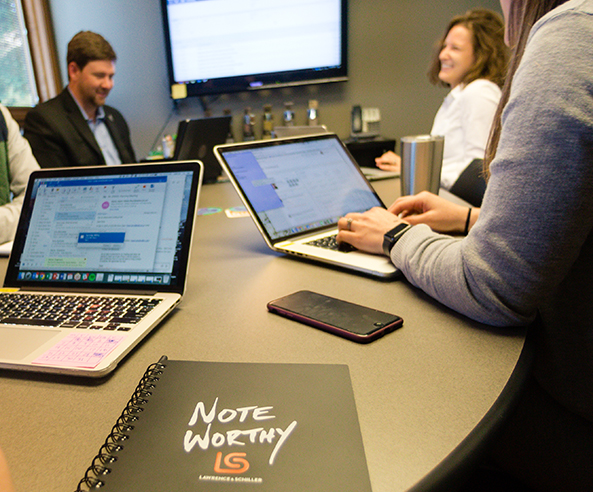 1. PROXIMITY TO CLIENTS & PARTNERS
L&S is committed to being connected to our clients and having an office in Minneapolis has provided just that. With the accessibility of our new location, we can have more in-person meetings with clients and partners, staying better connected than ever before. And did we mention we're right off of two major veins in Minneapolis – I-494 and 35W?
2. SHARED SPACE
Shared office space is a huge trend in businesses across industries, and for good reason. It's easier to collaborate and network. We've experienced these same benefits through our shared space with Bellmont Partners, one of the Twin Cities' top public relations agencies. Whether it's been during strategy sessions for clients or brainstorming new PR initiatives, we love the benefits of co-shared spaces, and we definitely recommend it to others.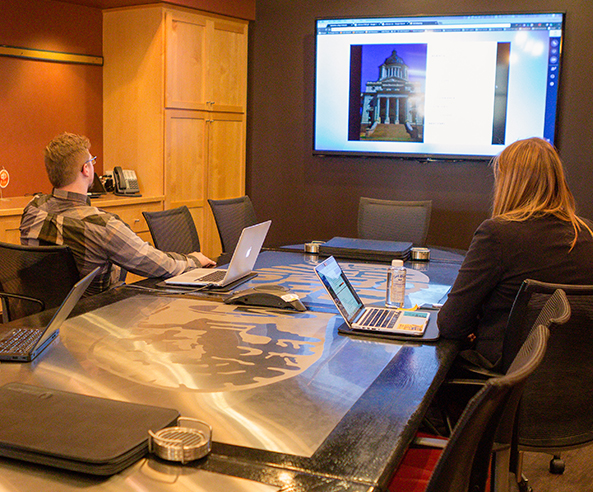 3. VIDEO CONFERENCING TECHNOLOGY
There is something to be said about an in-person meeting, but that can't always happen. L&S has made it a priority to upgrade to top-of-the-line video conferencing technology for every meeting room and individual at the agency, providing more client and team collaboration. That means we're streaming better quality client meetings, team chats and, yes, even those Friday afternoon happy hours. Cheers to video conferencing.
4. EDUCATIONAL OPPORTUNITIES
We're curious individuals at L&S, and we're always looking to continue our learning to help deliver the best results for our clients. We've had the opportunity to become involved with groups in the Minneapolis metro, including the Minnesota Interactive Marketing Association and International Association of Business Communicators. These partnerships have provided access to new developments and information for us to share with others moving forward. Stay tuned for future blogs and findings!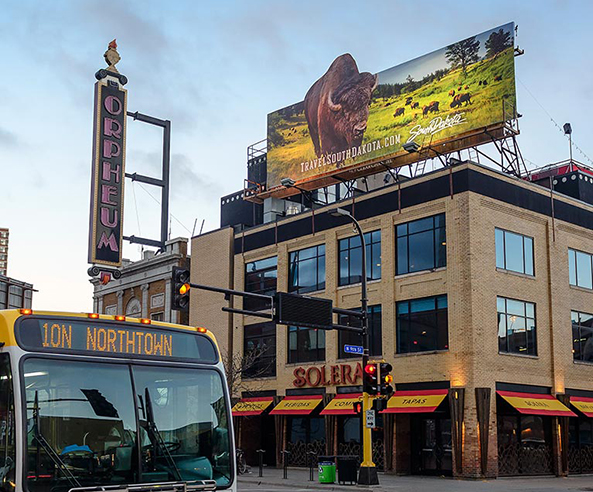 5. TARGET MARKET
At L&S we have access to a variety of leading research tools to help our teams make the best marketing decisions for our clients. We can now add another to the list: the ability to share first-hand experiences in one of our top target markets. Want boots on the ground to find the best billboard locations, peak drive times per metro area or audience sentiment on a day-to-day basis in the Twin Cities? We're more tuned in than ever. We're excited to be in the Minneapolis metro and cannot wait for the insights gained from this market that we'll be able to use for clients across the nation.
more blogs you might like