Tourism Marketing Earns Mercury Award
By Laura Mitchell
Tourism
09.21.16
1 Min Read
Our travel and tourism team is no stranger to recognition – they've been honored with Addys, Tellys and everything in between – but their hard work paid off big time at this year's annual ESTO conference when the South Dakota Department of Tourism was presented the 2016 NCSTD Mercury Award for Best Print Advertising.
The winning piece was an interactive newspaper insert that invited potential visitors to come find their great place in the state. In order to inspire families to explore famous South Dakota locations, the FSI included a map with hand-drawn icons and stickers to mark the places they wanted to visit.
The Mercury Awards recognize excellence in destination marketing on the state level. A judging panel of industry leaders from companies including National Geographic, Fathom, Ogilvy Public Relations, McGarryBowen, Facebook and Google selected the winners in 12 categories.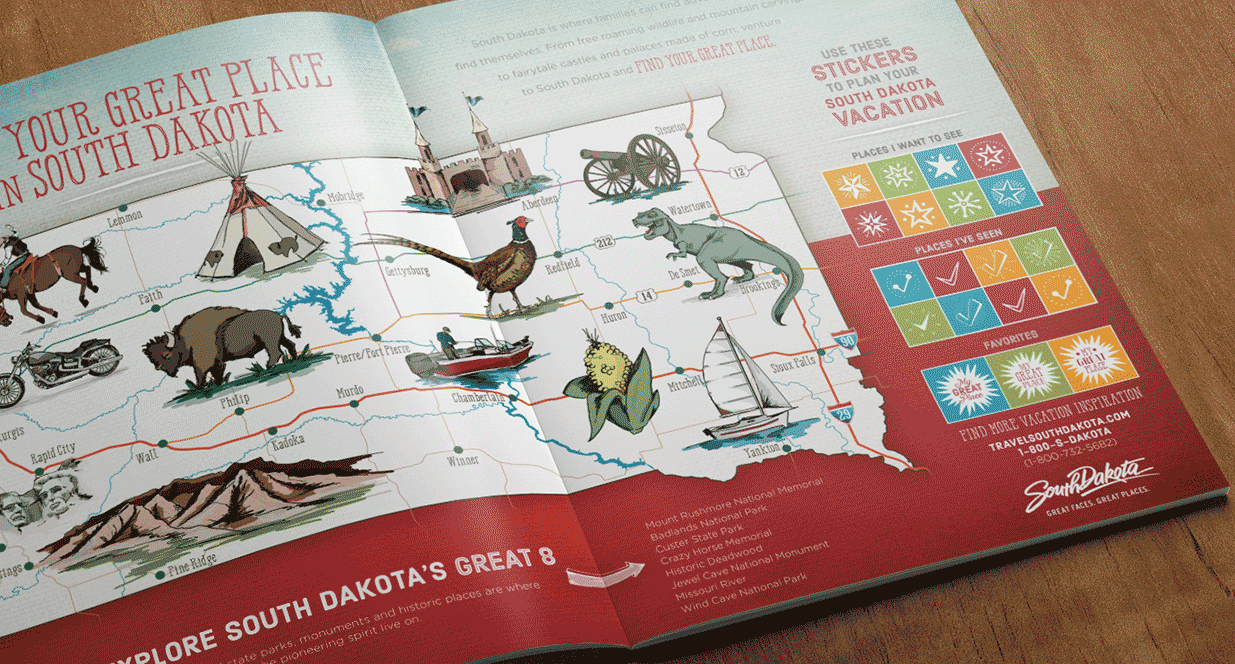 more blogs you might like