evolving a brand and elevating sales
Pizza Ranch
From the Country's Best Chicken to their endless varieties of pizza and world-famous Cactus Bread, Pizza Ranch has it all. But in 2022, they wondered how they could evolve their brand and reach a wider audience. Through our efforts, we were able to raise transactions by 15% and sales by 26% in the first quarter of 2023.
Where did we start? With a plate full of research and discovery.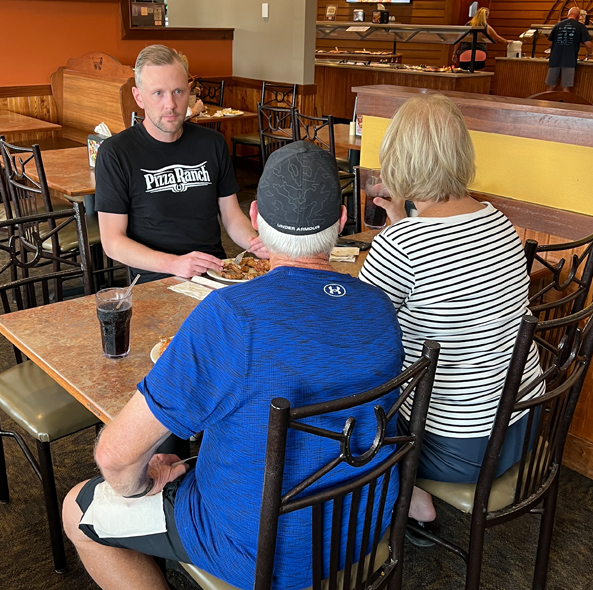 the secret sauce
With so many ways to enjoy Pizza Ranch, we wanted to better understand what brought people through their doors. Focus groups, discovery sessions and observational research led us to a conclusion: people like Pizza Ranch for a lot of reasons—the convenience, the value and the quality and variety of food. But one thing became obvious: guests love Pizza Ranch for the buffet.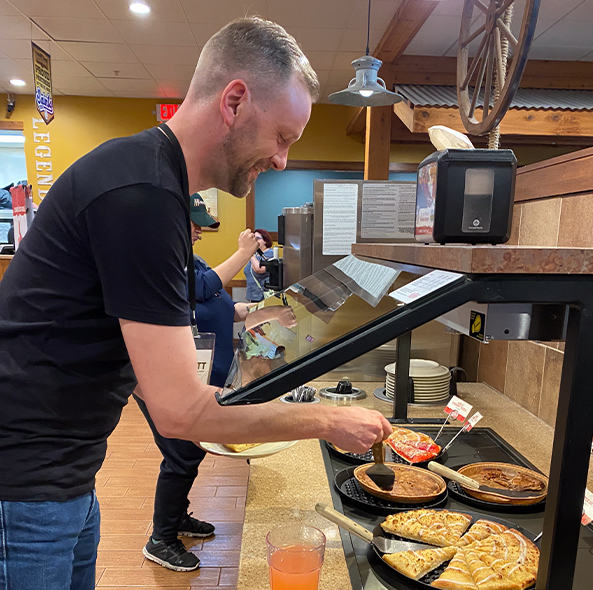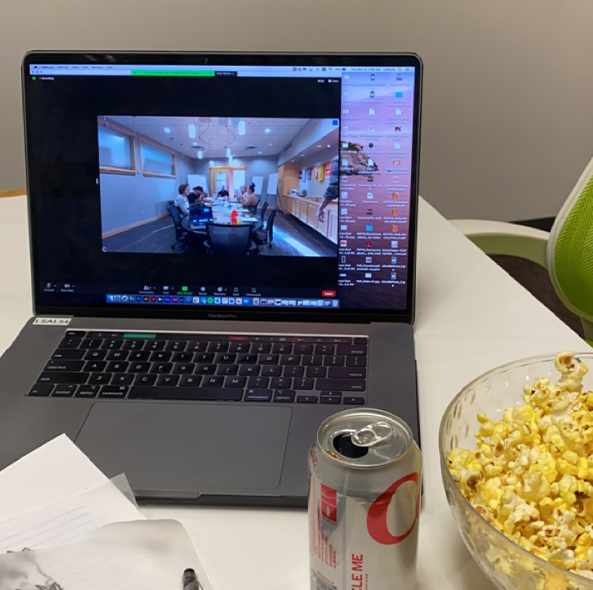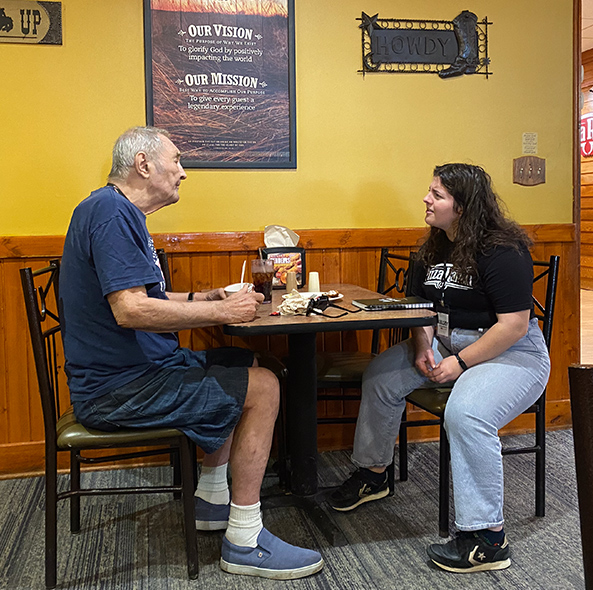 What followed was a completely new brand look and feel. Because Pizza Ranch is home cookin' away from home, we switched up their color palette to feature warm and welcoming tones. Textures also got an update through subtle triangular illustrations, as a nod to the iconic pizza slice. And new photography emphasized a candid Pizza Ranch experience, with plans to focus more on food in the future.
Messaging leaned into the buffet, tying the campaign together with a cohesive brand position: "Everyone's Favorite Buffet."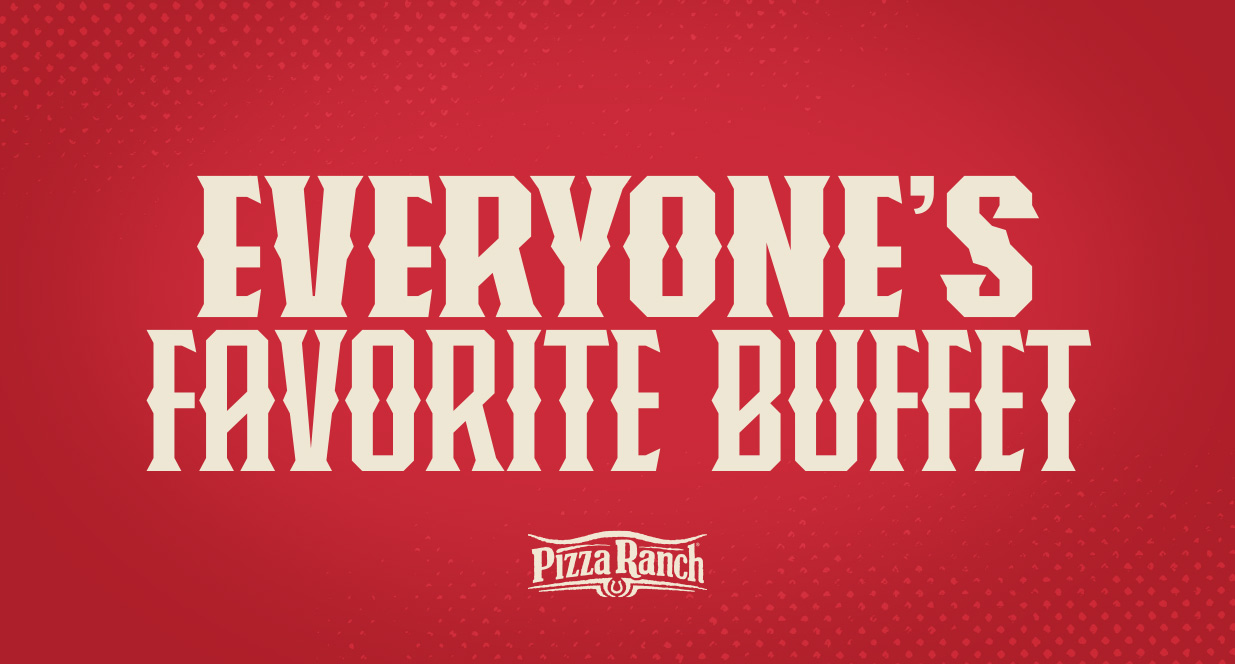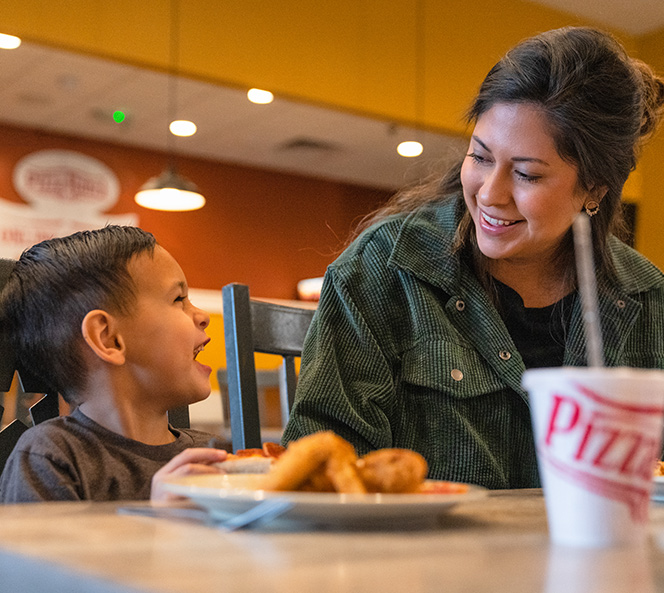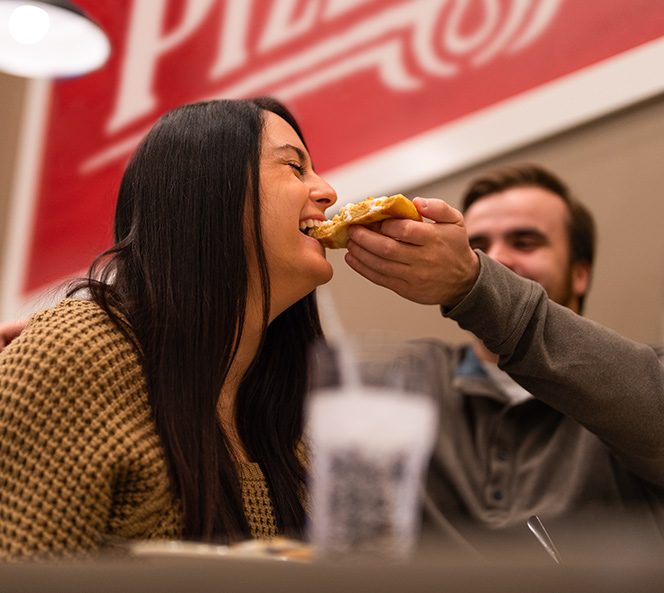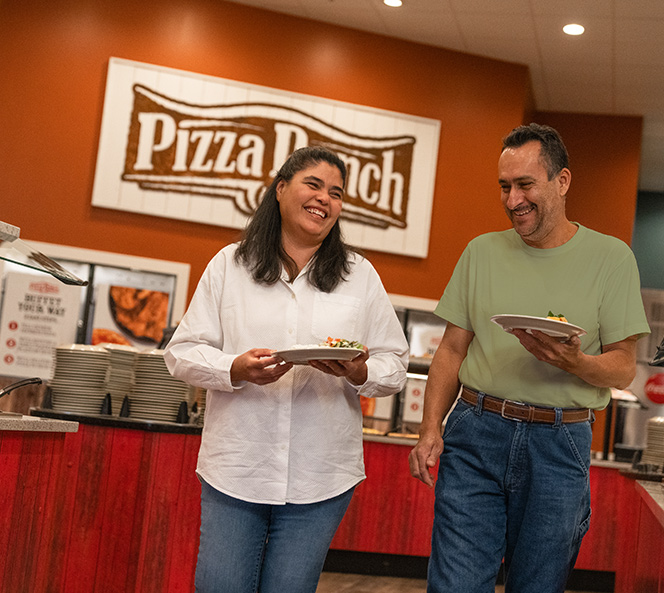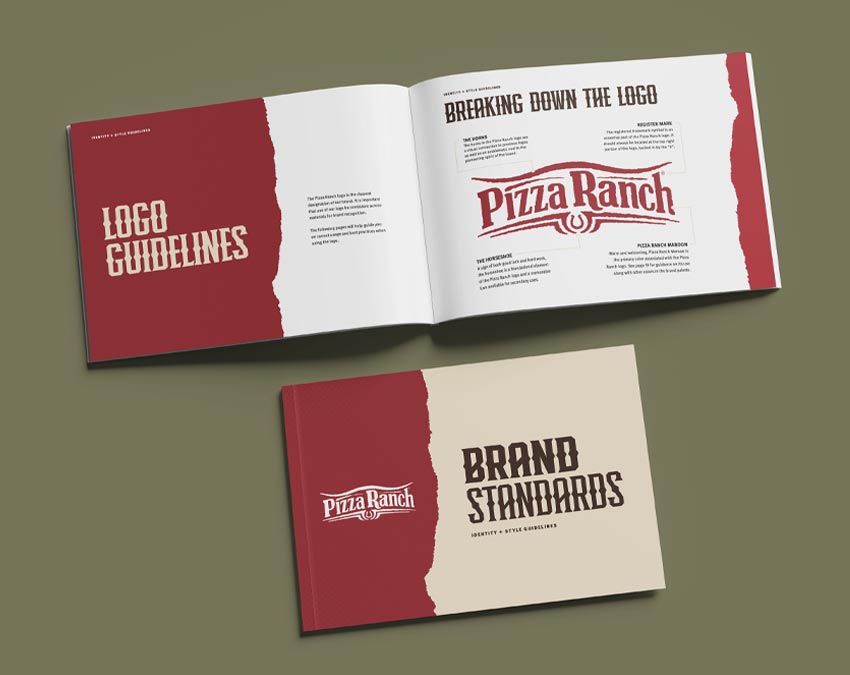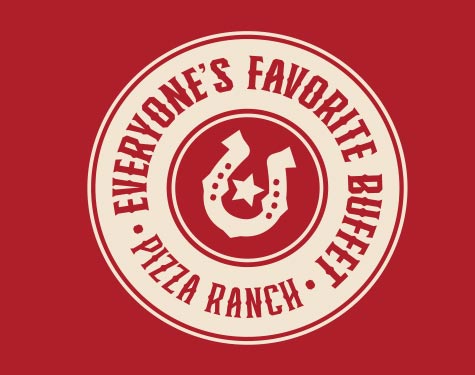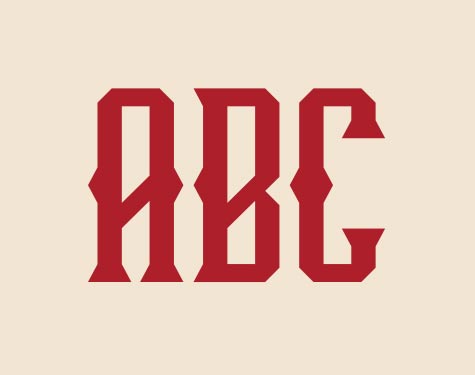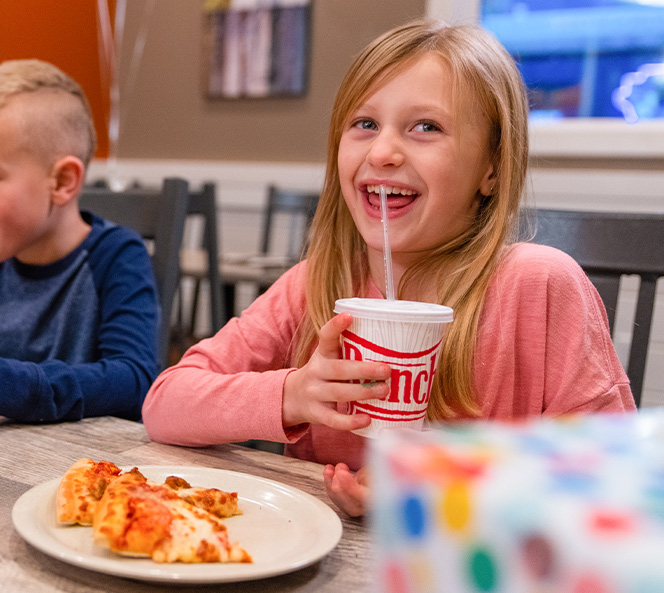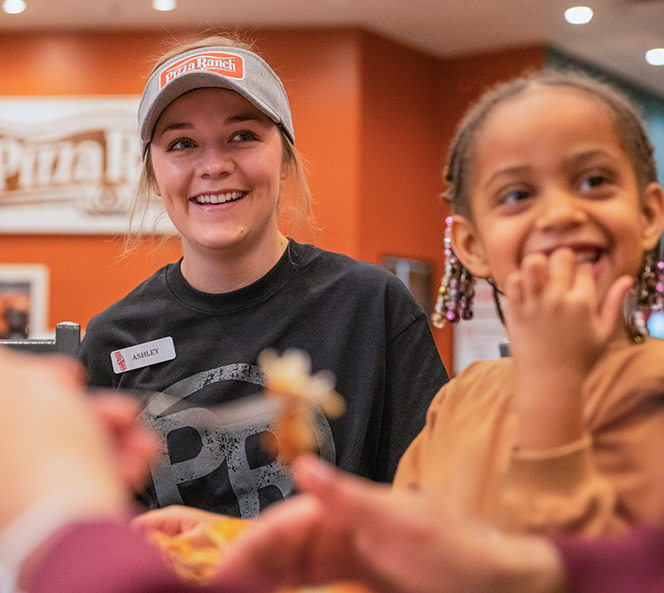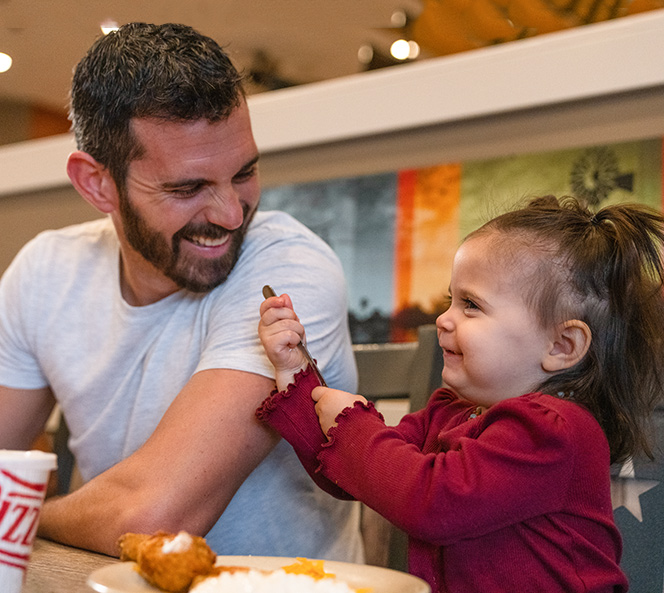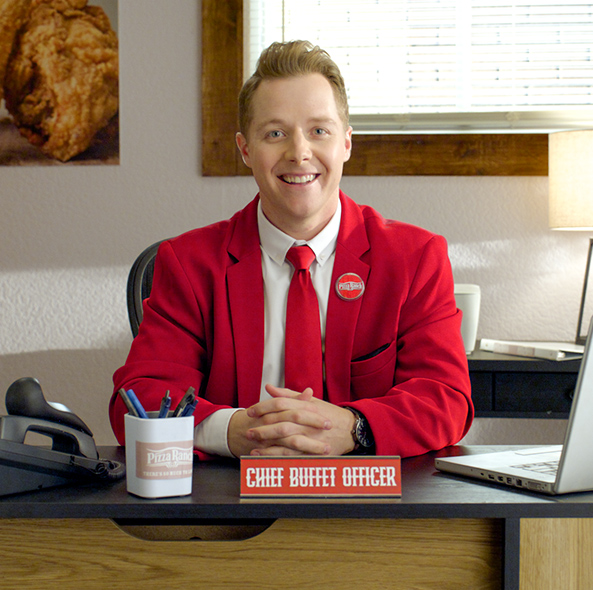 To further emphasize the quality and dedication to excellence of the Pizza Ranch buffet, we needed a voice dedicated to the cause. Enter, the Chief Buffet Officer. He's the best employee at the best buffet in the US of A. Born to work at Pizza Ranch, his job is to make sure everything is perfect. Pizza Ranch is his passion, and he wants the world to share it.
What's the use of a great buffet without anyone to enjoy it? To get the most outreach we deployed geographically focused display, digital audio, social, interactive TV and retargeting strategies around Pizza Ranch restaurants all over the country.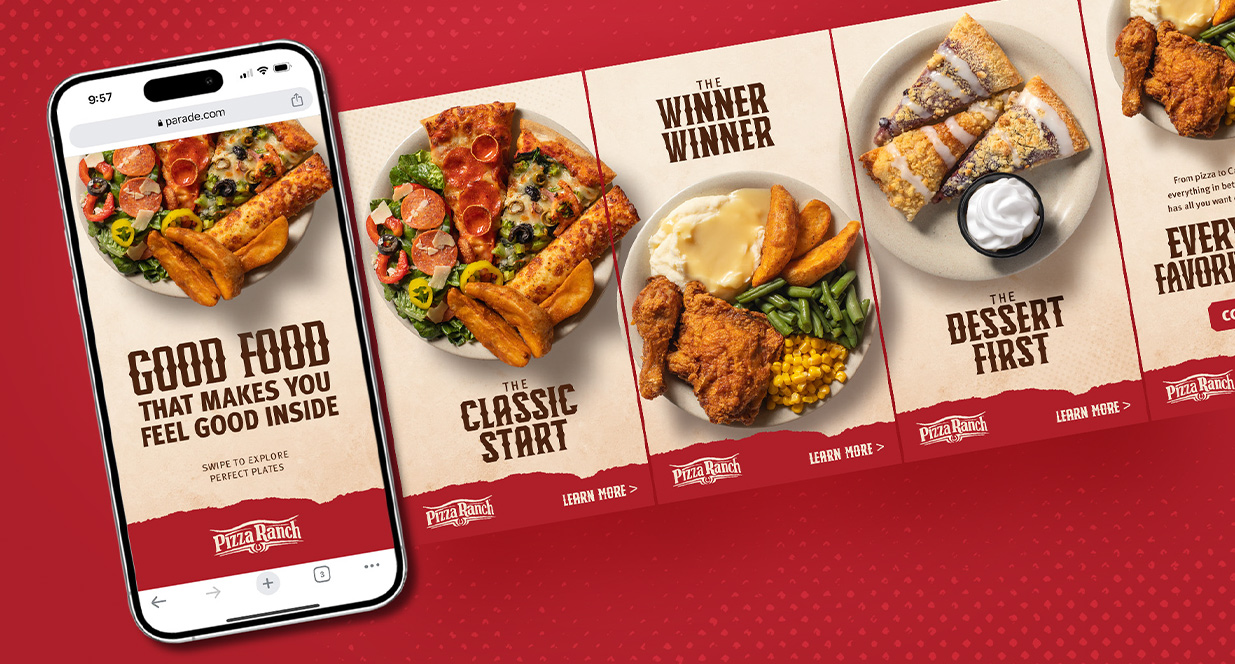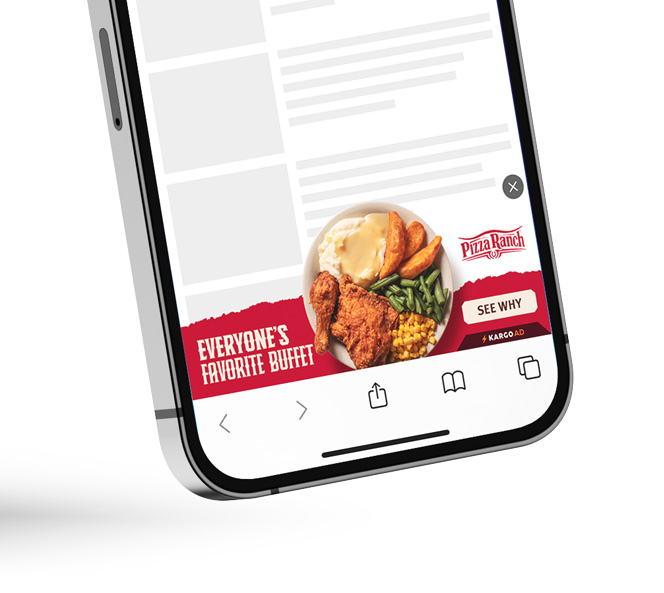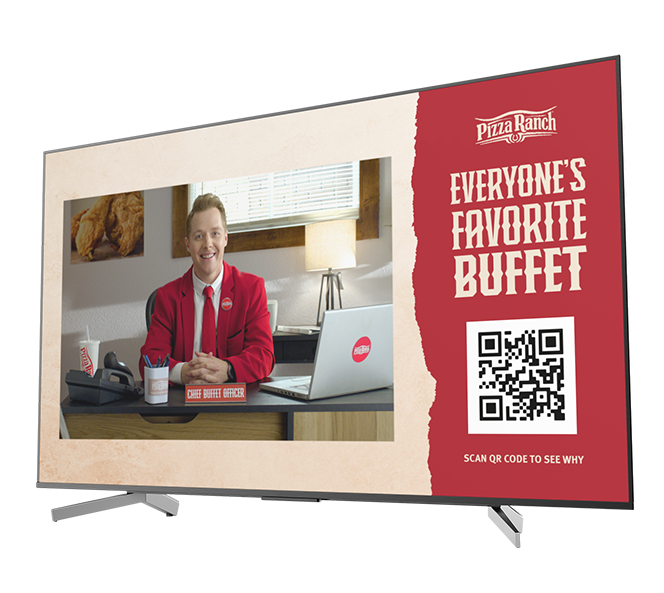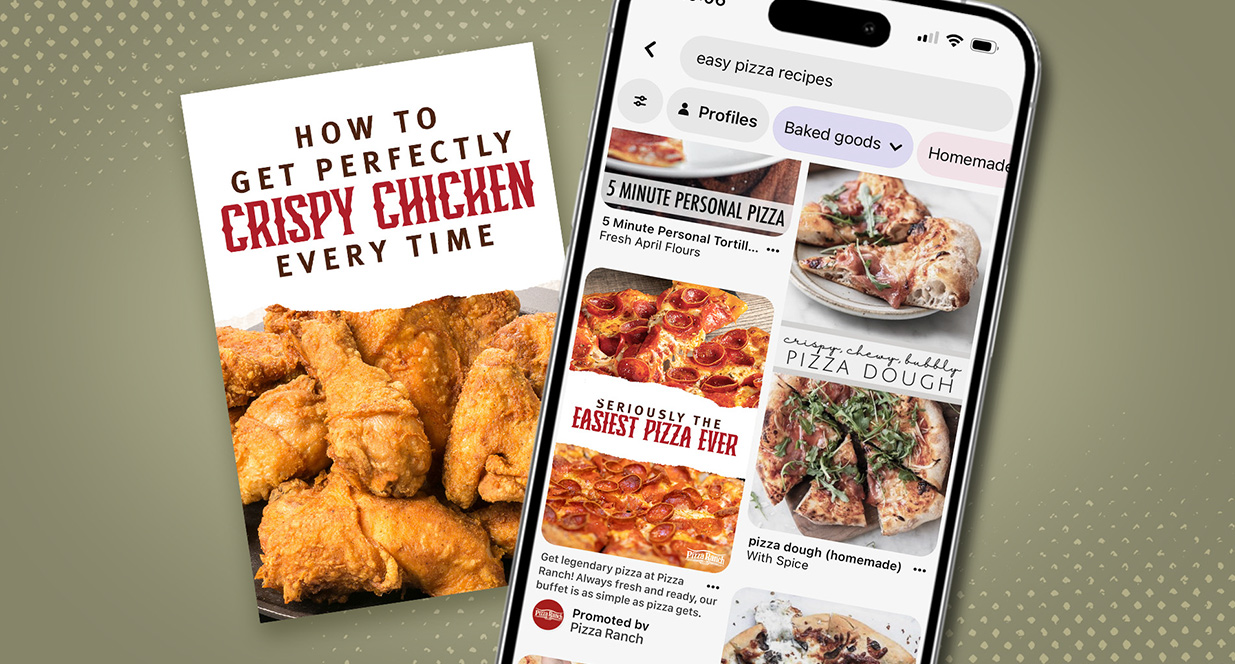 To keep up the momentum, we shifted focus to one of Pizza Ranch's best values—kids eat free on Tuesday nights. Families love Pizza Ranch, so to get the word out about this great deal we used a targeted media strategy to reach young families on Tuesdays and throughout the week.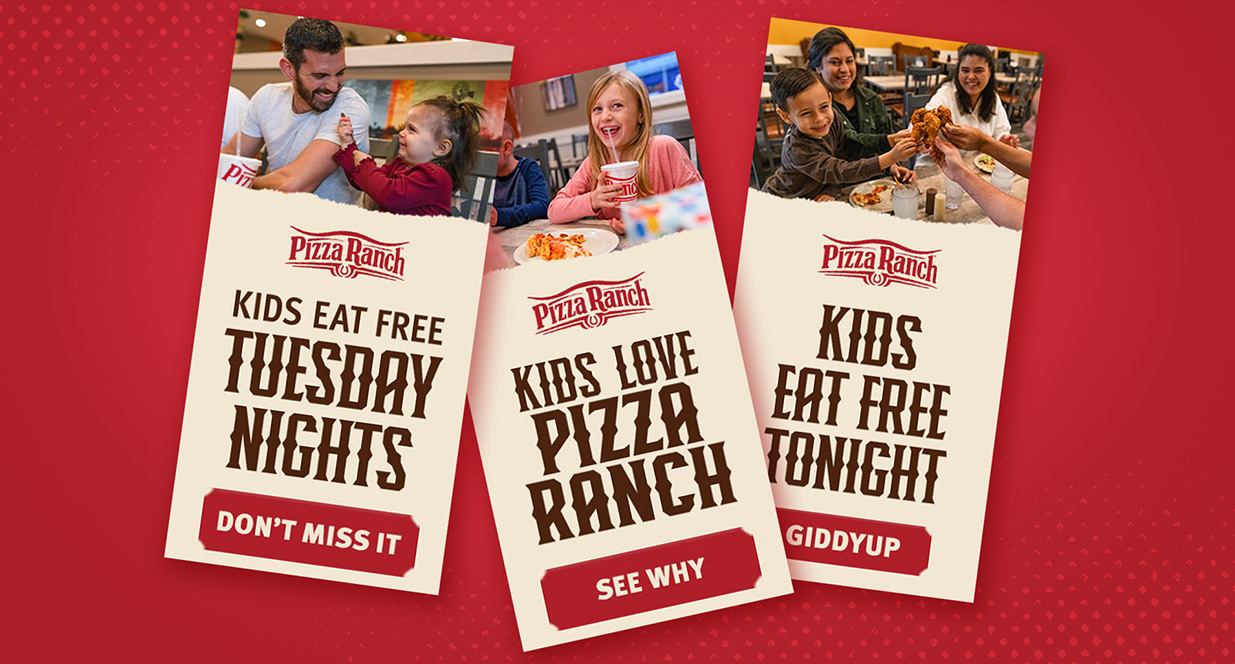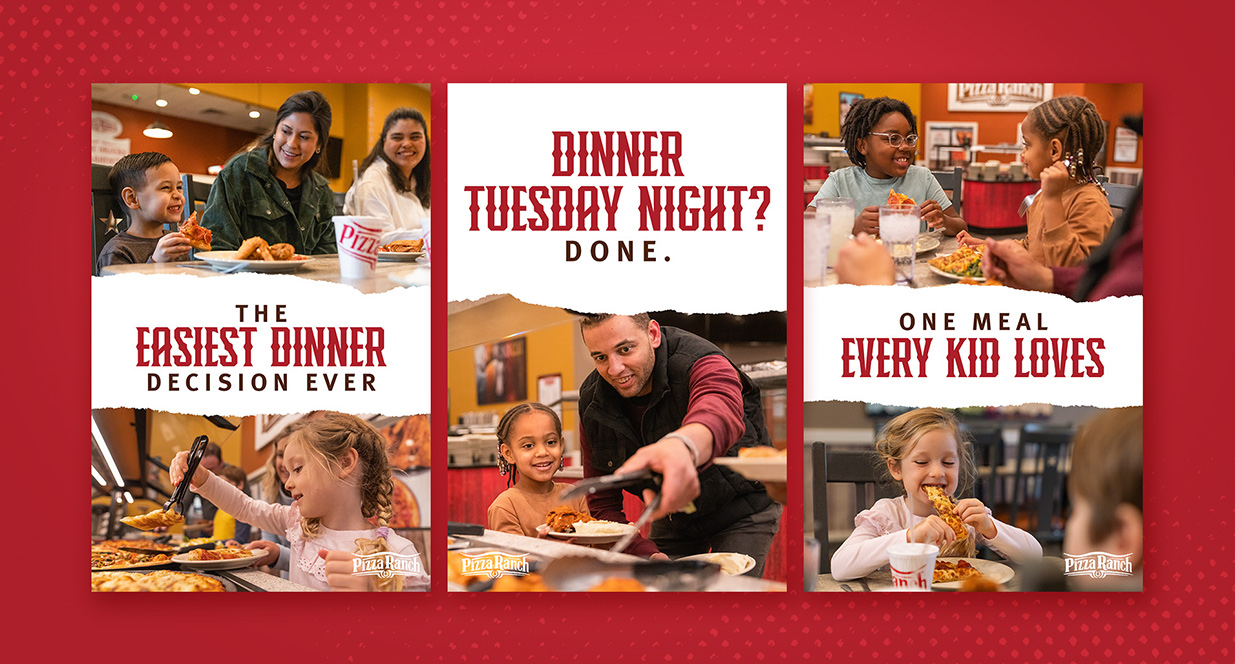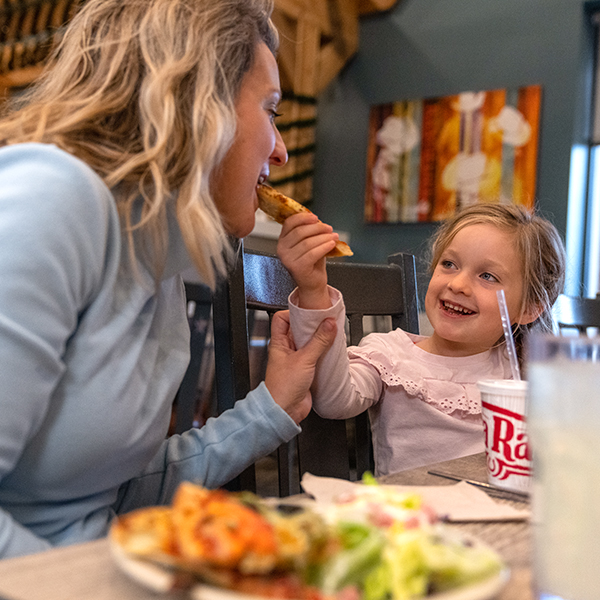 buffet sized wins
With bellies full of creative fulfillment, we decided to kick back and check some results. Quarter one of 2023 was full of milestones. Not only did Pizza Ranch have their largest sales day since COVID, but they also reported a year-over-year increase in transactions (15%) and sales (26%).
Another big win came from our paid media efforts. Of all the visitors to the Pizza Ranch site, 96% of them were first timers. This proved that not only had we reached an entirely new audience, but they went on to try the buffet for themselves.