Award-winning rebranding
Taco John's
When a passion brand like Taco John's repositions itself to grow in the overcrowded world of quick service restaurants, it's time to bring the flavor.
L&S partnered with Taco John's to take stock of where the brand has been and where it needs to go for future growth and success in today's volatile QSR category. We needed a solution that would be loved by our core guests while appealing to a younger crowd to drive new sales.
Awards
ADDY Award: Best of Show, Cross Platform Campaign
Telly Award: Bronze, TV
ADDY Award: Gold, TV, Social Media Campaign
ADDY Award: Silver, Elements of Advertising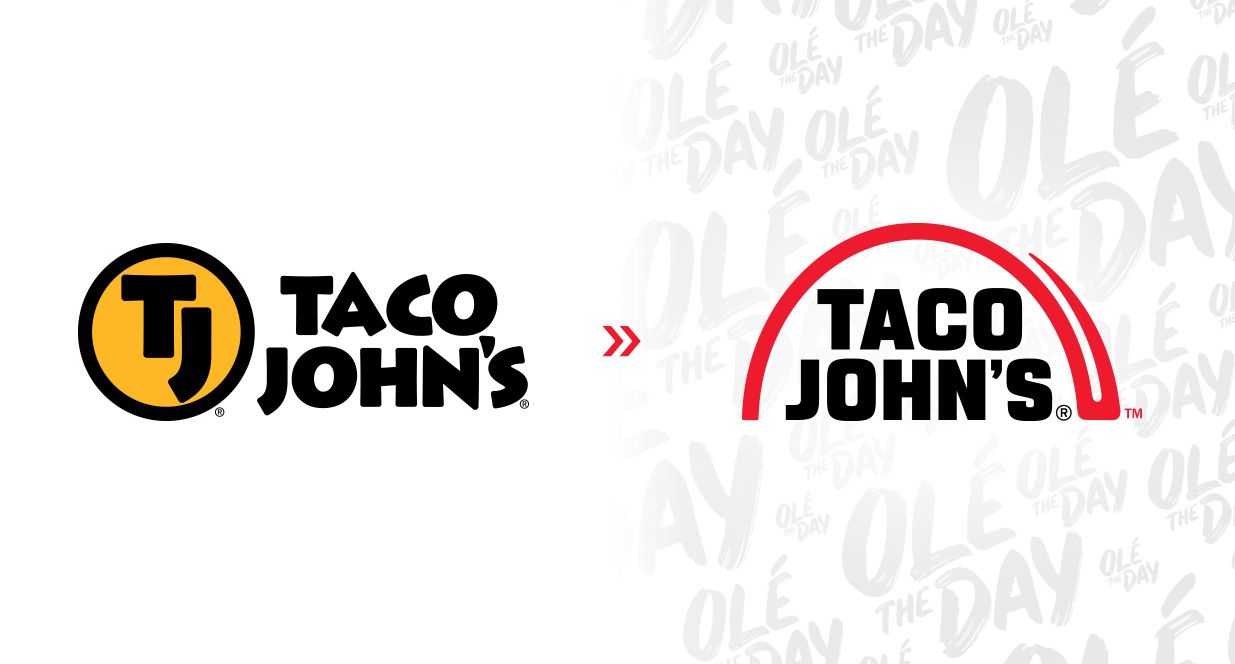 We started by redesigning the logo and repositioning the brand. Research showed core guests considered Taco John's—and especially Potato Olés®—as a go-to option when dining out. Others considered them as a treat. One thing both groups had in common was a love for the flavor of Taco John's.
Working with this insight, we repositioned Taco John's as a passionate, bold and fun brand while also leveraging their most beloved menu item. "Olé The Day" became not just a new positioning line, but a celebration of flavor, a rallying cry, a new way to approach marketing, operations, guest interaction and more.
"Olé The Day" became not just a new positioning line, but a celebration of flavor.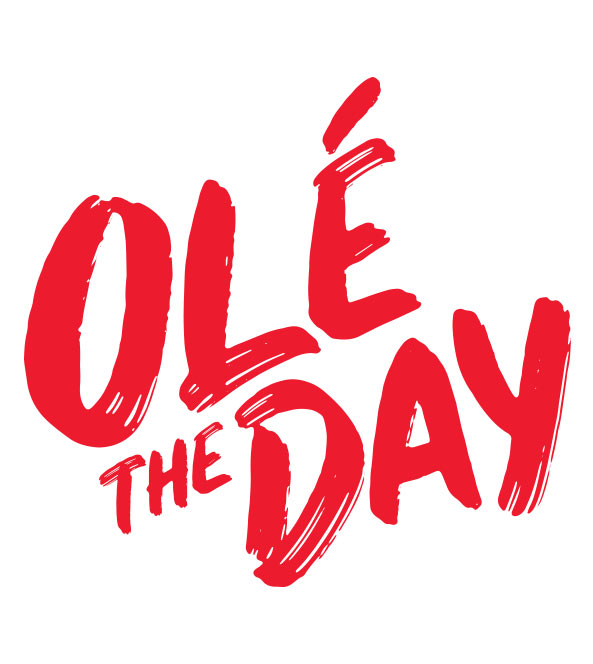 olé, the tj way
The Taco John's logo, packaging, in-store marketing and even uniforms were all re-designed to "Olé The Day."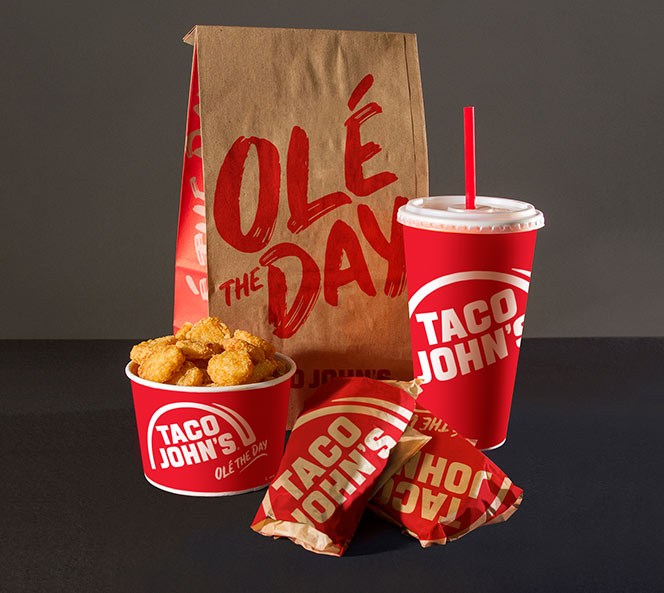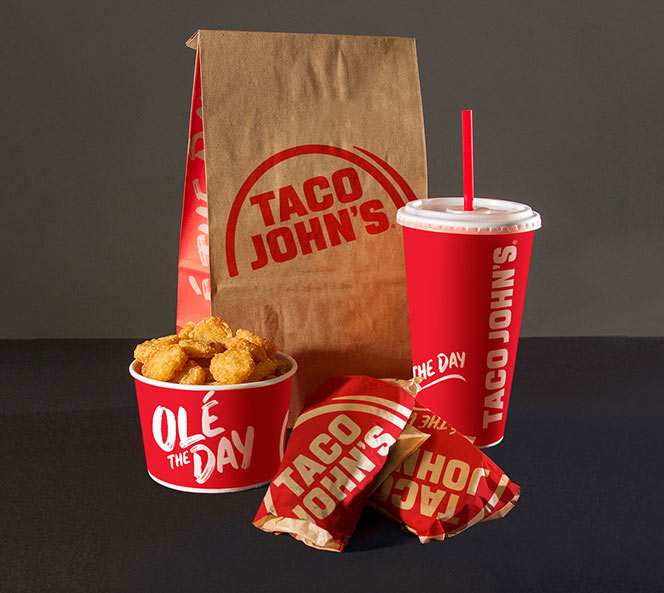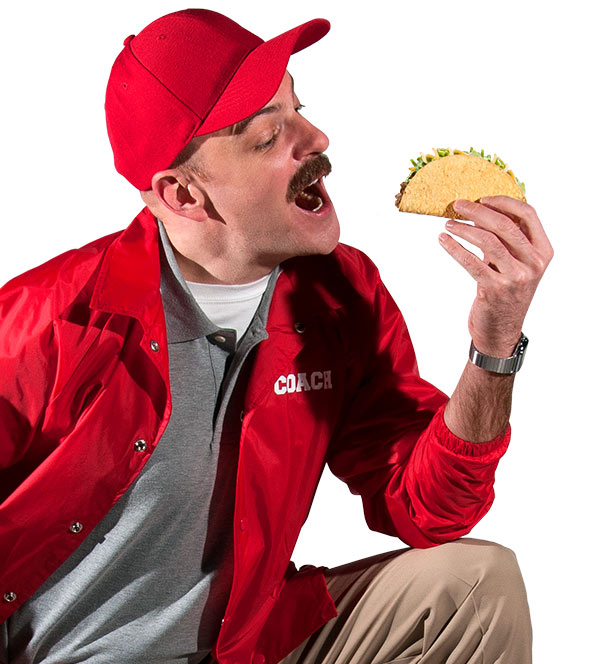 And a new character was introduced to spread the word in a series of new commercials. Enter "Coach." He finds wisdom and inspiration in menu items from Taco John's. And he uses that wisdom and inspiration to give support, advice and guidance to anyone who happens to be near his favorite booth at this favorite restaurant. He's the embodiment of Olé The Day. In addition to new video and packaging concepts, the Taco John's website and social media strategy also got a facelift.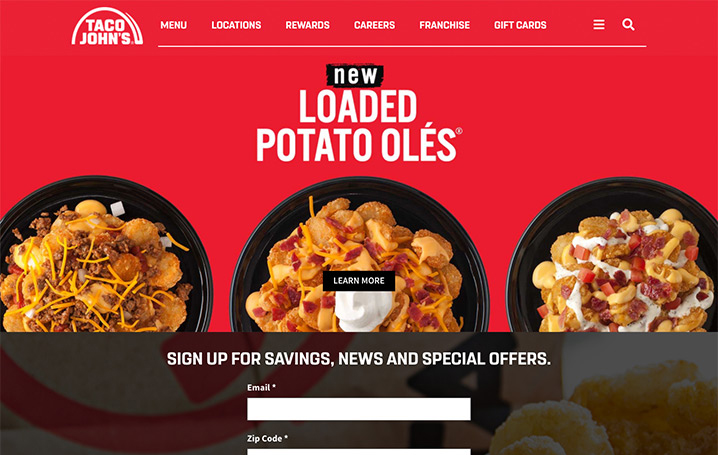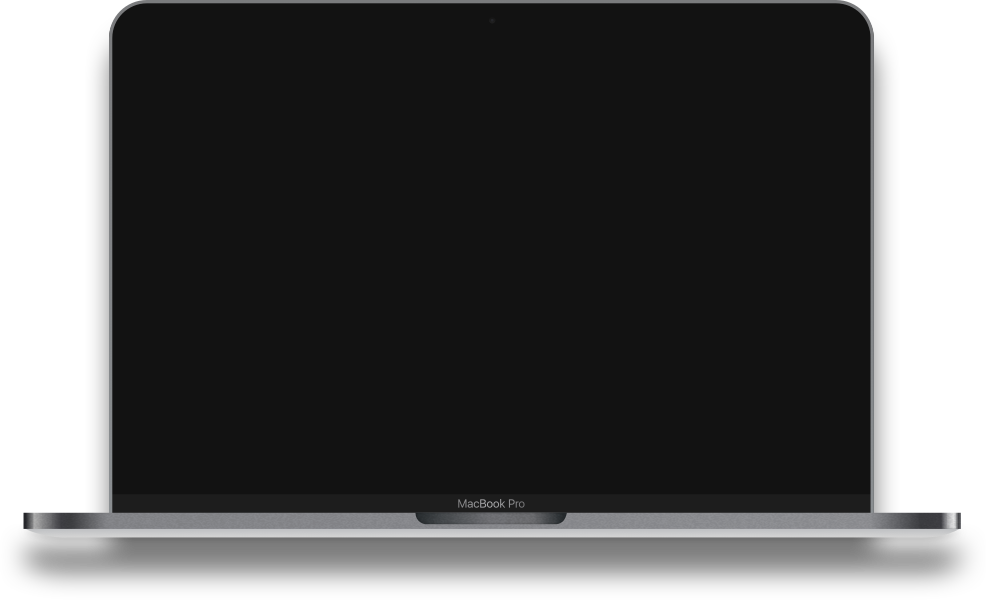 The sweet taste of success
During our decade-long tenure with the brand, we saw 22 consecutive months of same store sales increases, with some quarters as high as 20% year over year. In addition to driving sales, we also drove new audiences to the chain, with a 200% lift in transactions from the TJ Rewards app, which we helped launch. Digital messaging created conversations and conversions, with 20% more website users and a 435% increase in mobile time on site. TJ's fans Olé-d the Day right along with us, one taco and transaction at a time.